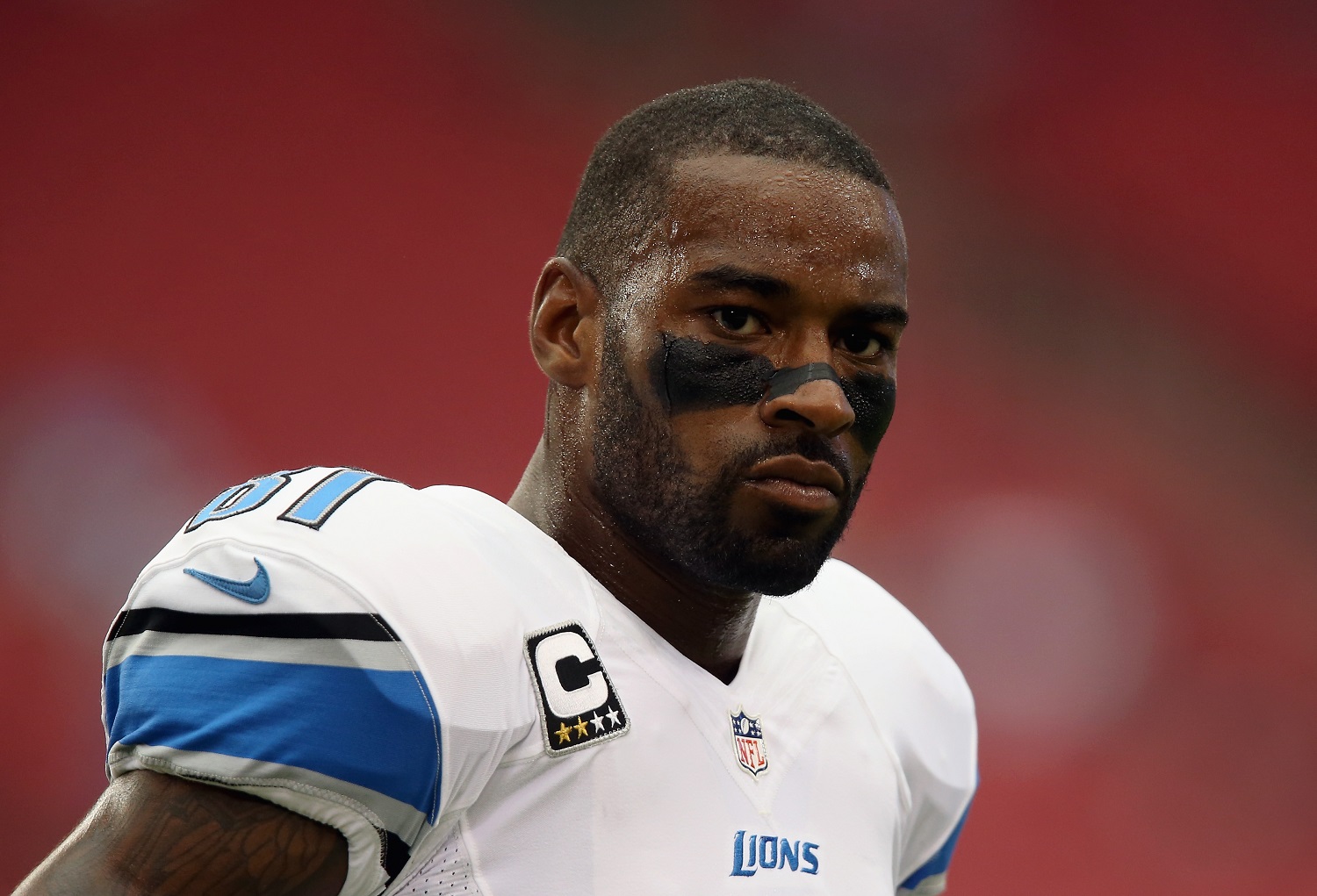 Detroit Lions Great Calvin Johnson Says One NFL Defender Gave Megatron Fits
Calvin Johnson was virtually unstoppable in nine seasons as a Detroit Lions receiver. He says one cornerback stands above the rest in defending him.
Every MLB slugger has stories of the one pitcher he could never hit, and every NBA scoring machine can name the shutdown defender who was his foil. It's not as though anyone ever really stopped Calvin Johnson, but the Detroit Lions receiver known as Megatron doesn't hesitate to name the NFL cornerback who was a non-stop pest.
Calvin Johnson could not be stopped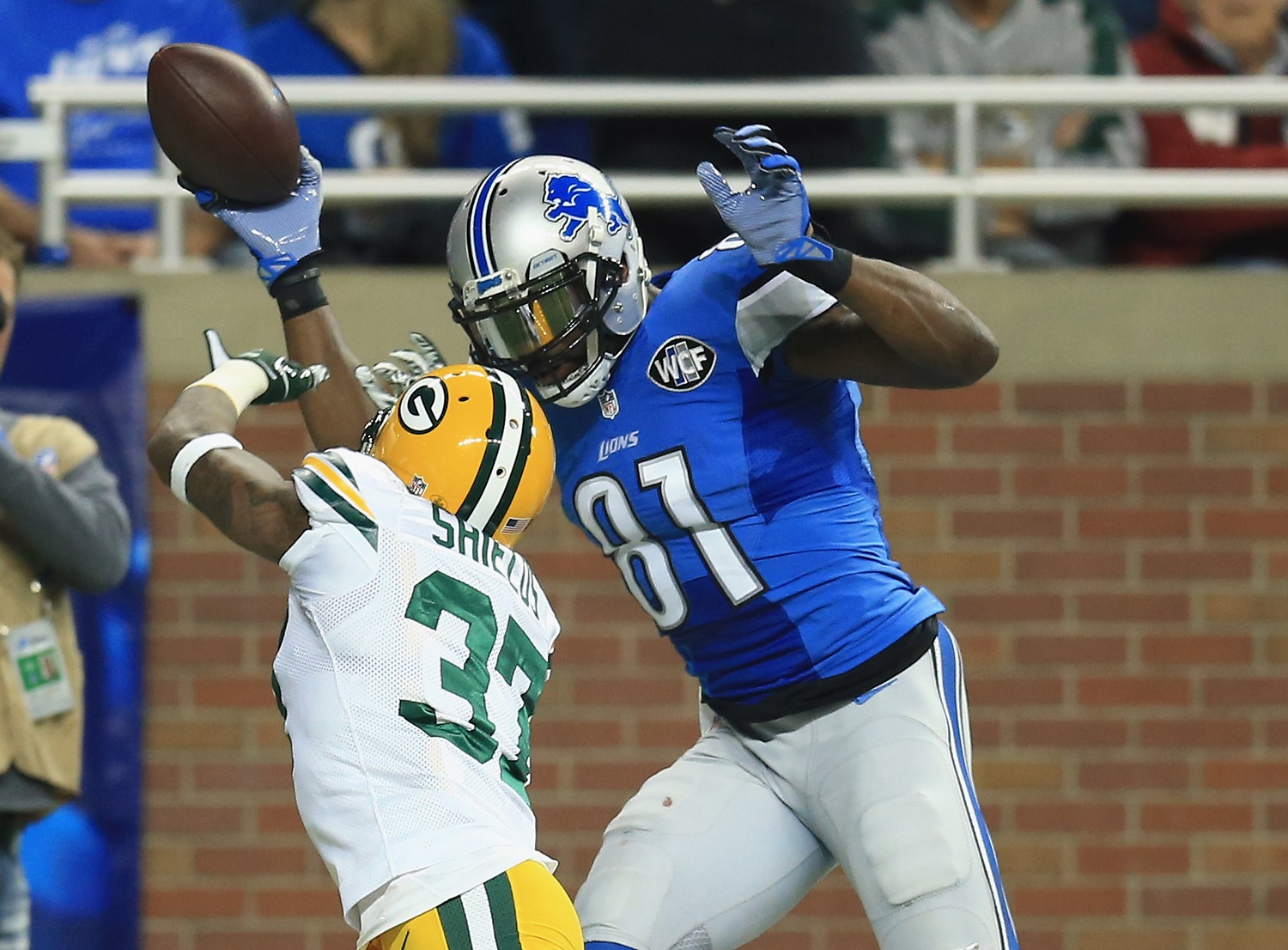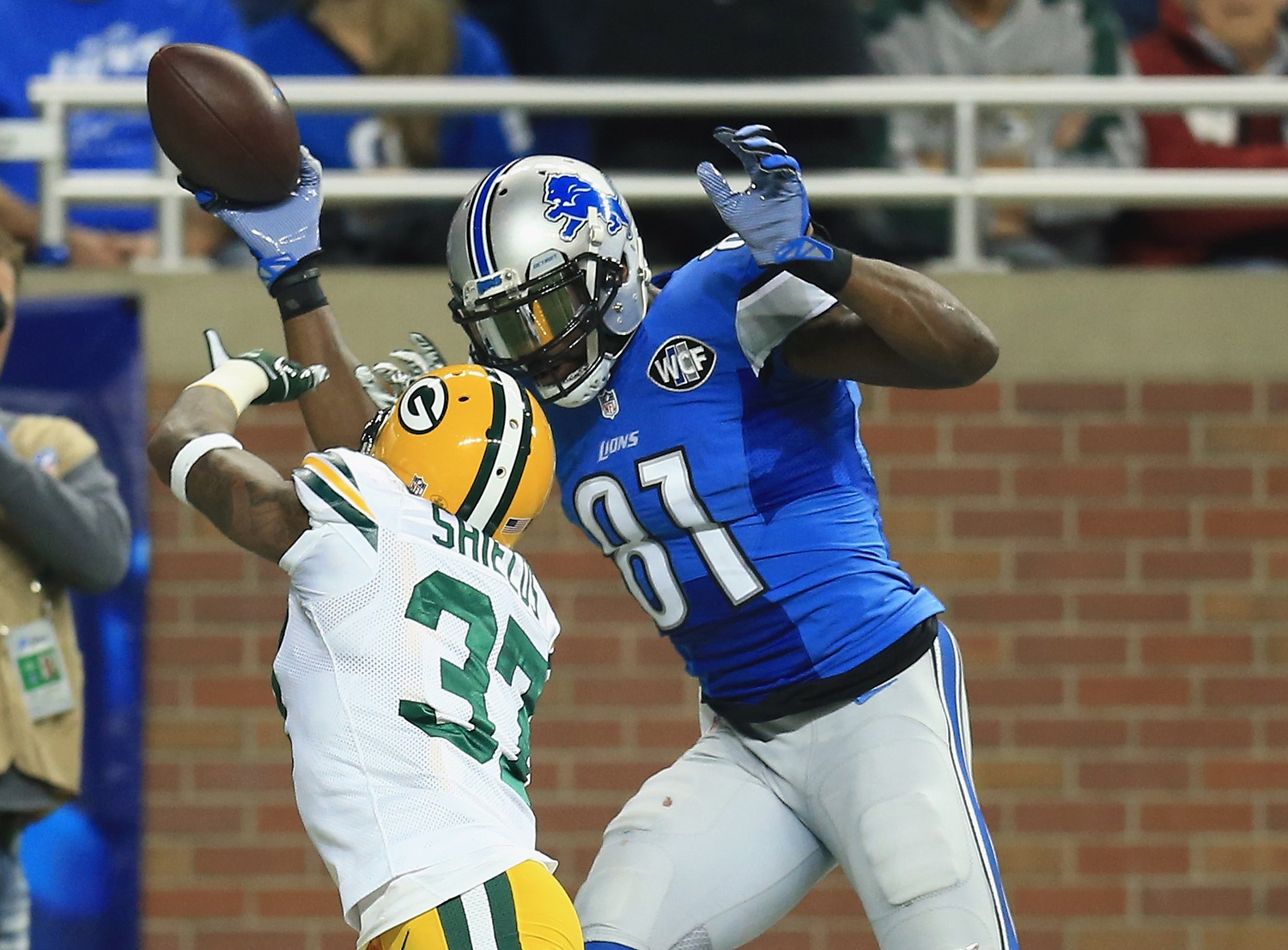 The immovable object vs. the irresistible force has always been the classic confrontation in both physics and football. For just about the entirety of his nine-year NFL career, however, Calvin Johnson was the irresistible force that could not be contained.
Johnson arrived in the NFL in 2007 as the Detroit Lions' first-round pick and the No. 2 selection overall behind JaMarcus Russell. His rookie numbers on the receiving end from interception-prone Jon Kitna were relatively modest – 48 catches, 756 yards, and four touchdowns – but they were a sign that the Lions had made a savvy selection.
Johnson grew into a real force over the next three seasons with 222 receptions and 29 touchdowns, but the arrival of Matthew Stafford in 2011 is when it all came together for the 6-foot-5, 235-pound wideout. He led the NFL in receiving yards in back-to-back seasons while pulling down 96 and 122 receptions to earn the first two of his three first-team All-Pro selections.
Johnson would play three more seasons before his abrupt retirement, averaging 81 catches a year in that span. He finished with nine-season totals of 731 catches, 11,619 yards, and 83 touchdowns. His mark of 1,964 receiving yards in 2012 was approached three years later by Julio Jones (1,871) but never surpassed.
The one cornerback who battled Calvin Johnson the hardest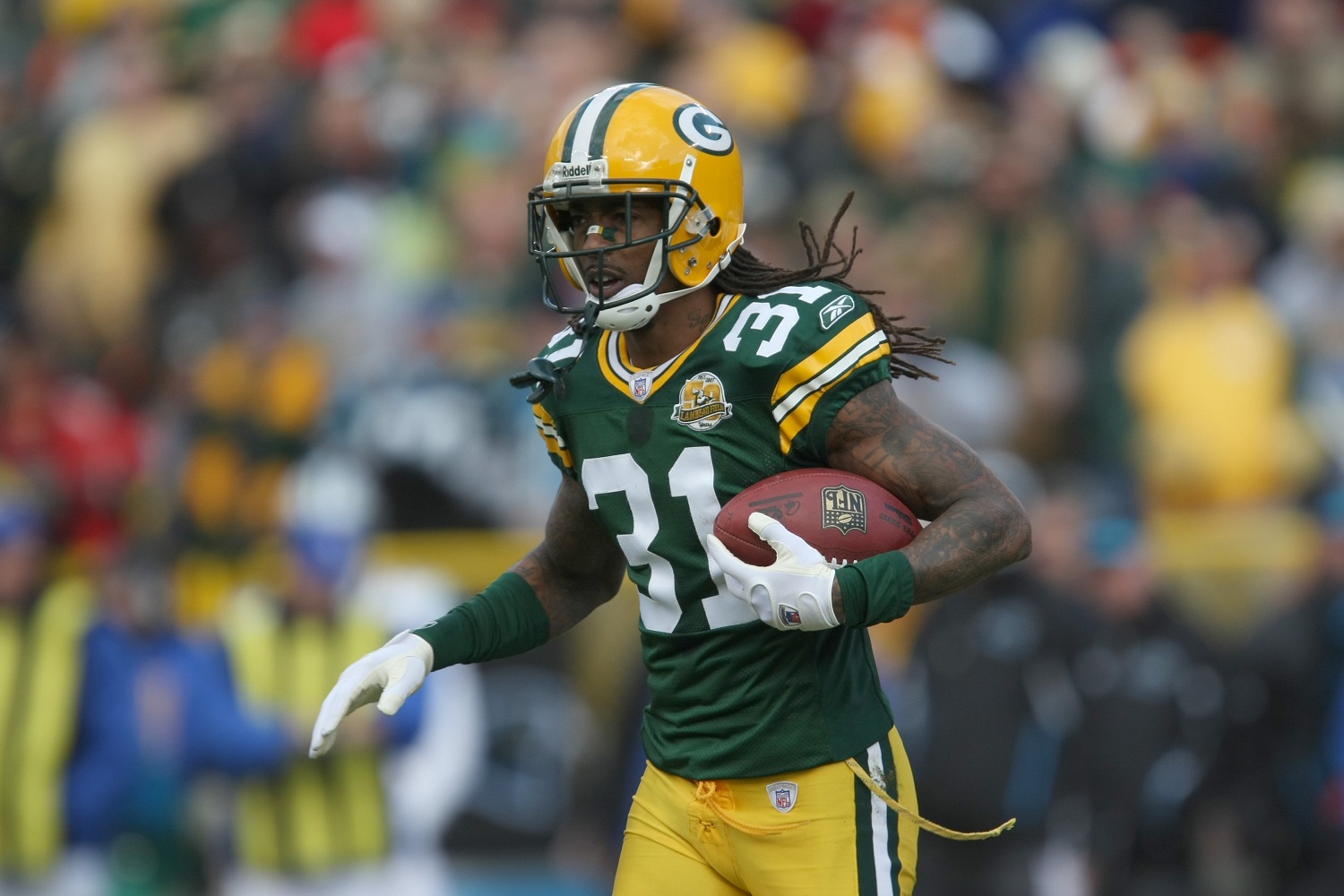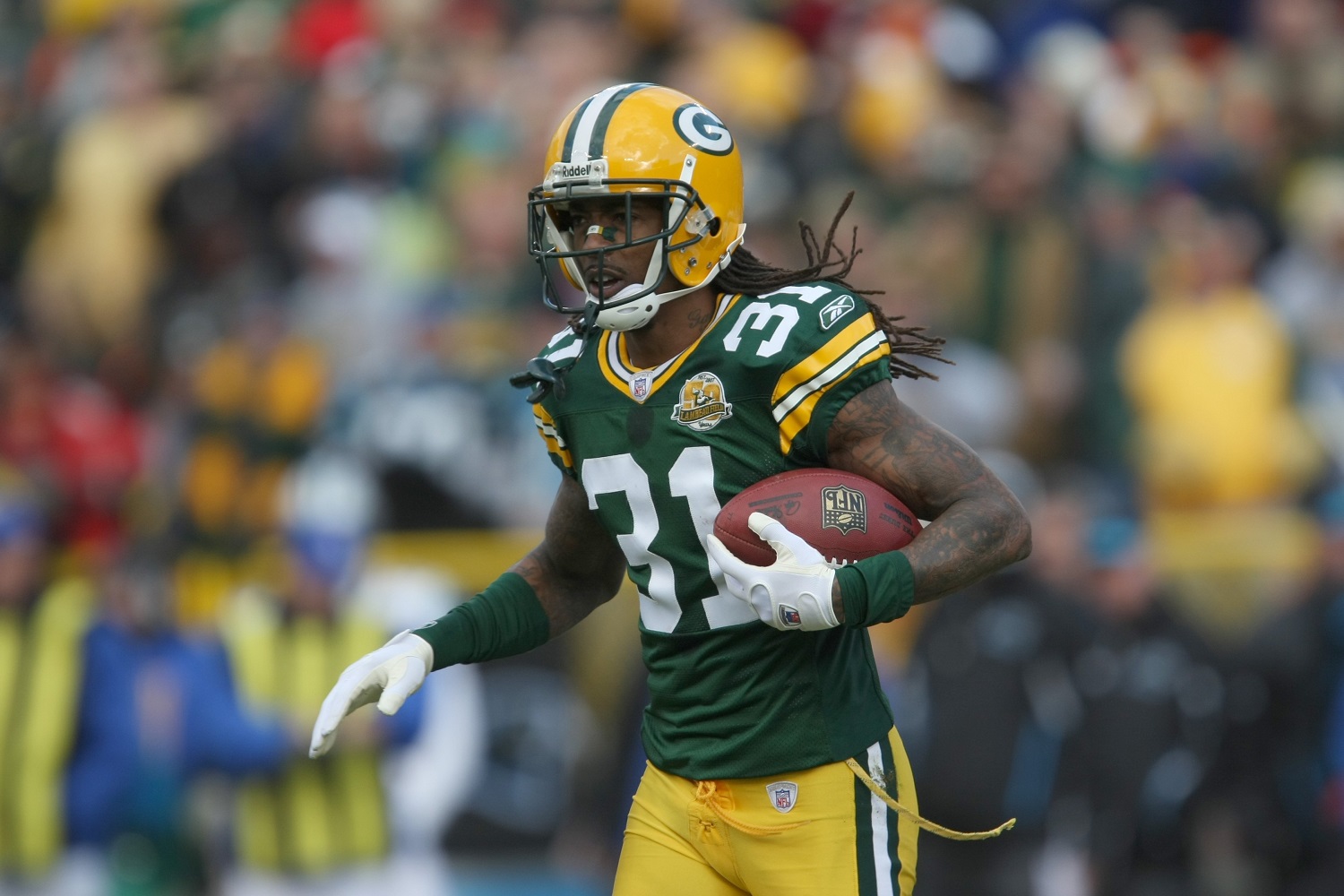 Any number of cornerbacks from his era would be candidates to name Calvin Johnson as the most challenging receiver they had to face. When the tables are reversed and Johnson has to name the defender who gave him fits, Megatron points to one man.
"When I first got to the league, the Green Bay Packers had Al Harris," Johnson said in a recent YouTube channel interview. "Al Harris wasn't the fastest guy, but Al was very savvy and very aggressive and super physical. He wanted to get his hands on you on every play."
Upon entering the NFL, Johnson played alongside Lions receiver Roy Williams for about a season and a half. He learned about Harris through Williams.
"Whenever we were watching film, I would hear Roy Williams complaining about Al," Johnson recalled. "'Al's always holding, Al's always putting his hands in your face.' I'm like, 'Dang, is he that bad?'"
The answer was, "Yes."
Johnson was surprised to have to go up against Harris the first time the Lions played the Packers. He had expected Green Bay to assign Harris to cover Williams, but he instead learned first-hand about survival in the NFL.
"It really got my mindset to the point where it's like, 'I gotta be a dog out here. I gotta hit you in the mouth first — and I gotta hit you in the mouth every play,'" Johnson said.
By the way, Johnson managed 83 yards and a touchdown that day against Harris, who came into the league with the Philadelphia Eagles in 1998 and emerged as a starter with the Packers in 2003.
Retirement caught the NFL by surprise
Calvin Johnson was perceived to still be at the top of his game when he unexpectedly announced his retirement after the 2015 season. He was coming off 88 catches for 1,214 yards and nine touchdowns, so no one thought Johnson was over the hill at age 30 after nine pro seasons.
Johnson, though, felt he was seeing slippage in his performance a year earlier.
"I told my dad after my eighth year, I was like, 'Hey, I'm hanging them up, I'm done. … I can't hit that next gear like I need to anymore,' Johnson recalled. "And he was like, 'You think you can do it one more time?' There was literally a little pause, and during that pause he was like, 'Yep, you can do it one more time.'"
That caused the star receiver to reconsider on the spot.
"'I can put up with it one more time,'" he recalls saying. "So, I went back for that last year."
All statistics are from Pro-Football-Reference.com.