Detroit Pistons Legend Tayshaun Prince Is Still Finding Success in the NBA
Tayshaun Prince was extremely valuabe for the Detroit Pistons. Now, he is still valuable in the NBA but for the Memphis Grizzlies.
Tayshaun Prince was a lockdown defender in the NBA. His defense helped the Detroit Pistons find a lot of success over the years too. However, after 10-and-a-half seasons in Detroit, Prince was not talked about much in his last few seasons. He has not played since the 2015-16 season, but Prince is still very involved in the NBA. 
Tayshaun Prince was a star at Kentucky
Playing for the Kentucky Wildcats for four seasons, Tayshaun Prince was one of the best players in the country during those seasons. He only scored 5.8 points per game in 1998-99, but Kentucky relied upon him heavily in 1999-2000. Prince averaged 13.3 points per game and six rebounds during his sophomore season.
Then in 2000-01, Prince was the best player in the entire SEC. He won the SEC Player of the Year award that year and was a Consensus All-American as he scored 16.9 points per game and pulled down 6.5 rebounds. Prince played his final season at Kentucky in 2001-02 and averaged 17.5 points per game to go with 6.3 rebounds. 
Prince finished his college career with a 13.1 points-per-game average to go with 5.6 rebounds per game. 
Getting drafted into a great situation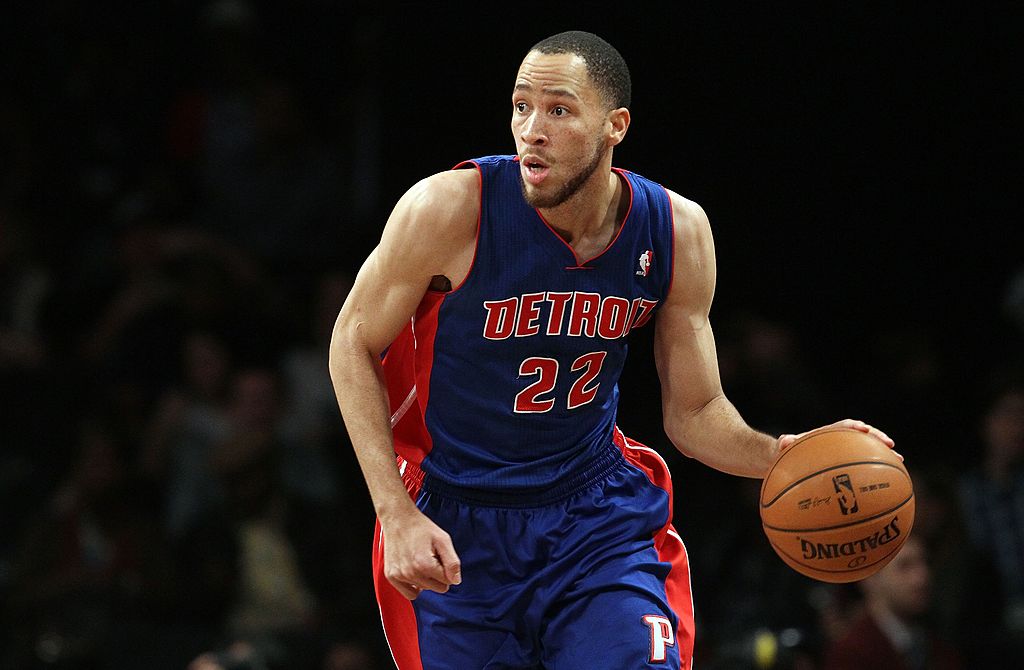 Prince went to a really good team in the 2002 NBA draft as the Detroit Piston selected him with the 23rd overall pick. Detroit had just gone 50-32 the season prior. 
In his rookie season, Prince did not get a lot of playing time as he played 10.4 minutes per game in 42 games, but he was a huge contributor during the 2003-04 season. Prince scored 10.3 points per game that season as he played in 82 games and averaged 32.9 minutes per game. He also pulled down 4.8 rebounds per contest that year. The Pistons ultimately won the NBA Finals that year over the Los Angeles Lakers. Prince even scored 17 points in the series-clinching Game 5 win over the Lakers.
Prince was then a part of a team that went to the NBA Finals the next year and went to six straight Eastern Conference Finals from 2002-03 through 2007-08. Prince's best season in that stretch came in 2004-05 when he scored 14.7 points per game and pulled down 5.3 rebounds. 
For 10-and-a-half seasons, Prince was an important player for the Pistons. He ended up earning second-team All-Defense honors four times while playing for them. Including a brief stint in Detroit at the end of his career, Prince ultimately averaged 12.6 points per game with the Pistons over the years and 4.7 rebounds. 
In the last four seasons of his career, Prince played on the Pistons, Memphis Grizzlies, Boston Celtics, and Minnesota Timberwolves. He last played in 2015-16 with the T-Wolves. For his career, Prince averaged 11.1 points per game and 4.3 rebounds. 
What is Prince up to now?
In 2017, Prince joined the Memphis Grizzlies front office as a special advisor to the general manager. He then must have done well as he got a promotion. In April 2019, the Grizzlies announced that the team promoted Prince to vice president of basketball affairs. 
"We are excited to establish Tayshaun as a core member of our front office," Memphis Grizzlies Executive Vice President of Basketball Operations Zachary Kleiman said, according to NBA.com. "His knowledge of the game is exceptional and we are thrilled he will continue providing valuable contributions to the organization on a day-to-day basis."

Zachary Kleiman, Grizzlies Executive Vice President of Basketball Operations
In this role, Prince facilitates alignment between the front office, coaching staff, and locker room. He also participates in the evaluation of professional, college, and G League personnel, according to NBA.com.
After going 33-49 during the 2018-19 season, the Grizzlies were 32-33 before the NBA suspended its season this year. That record was good enough for the eighth seed in the Western Conference. The Grizzlies also drafted one of the most electric rookies in the NBA in 2019 in Ja Morant. 
Tayshaun Prince was a hard worker and was extremely valuable during his playing career. If the Memphis Grizzlies can continue to have success with Prince in the front office, he can ultimately be just as valuable in his post-playing career.