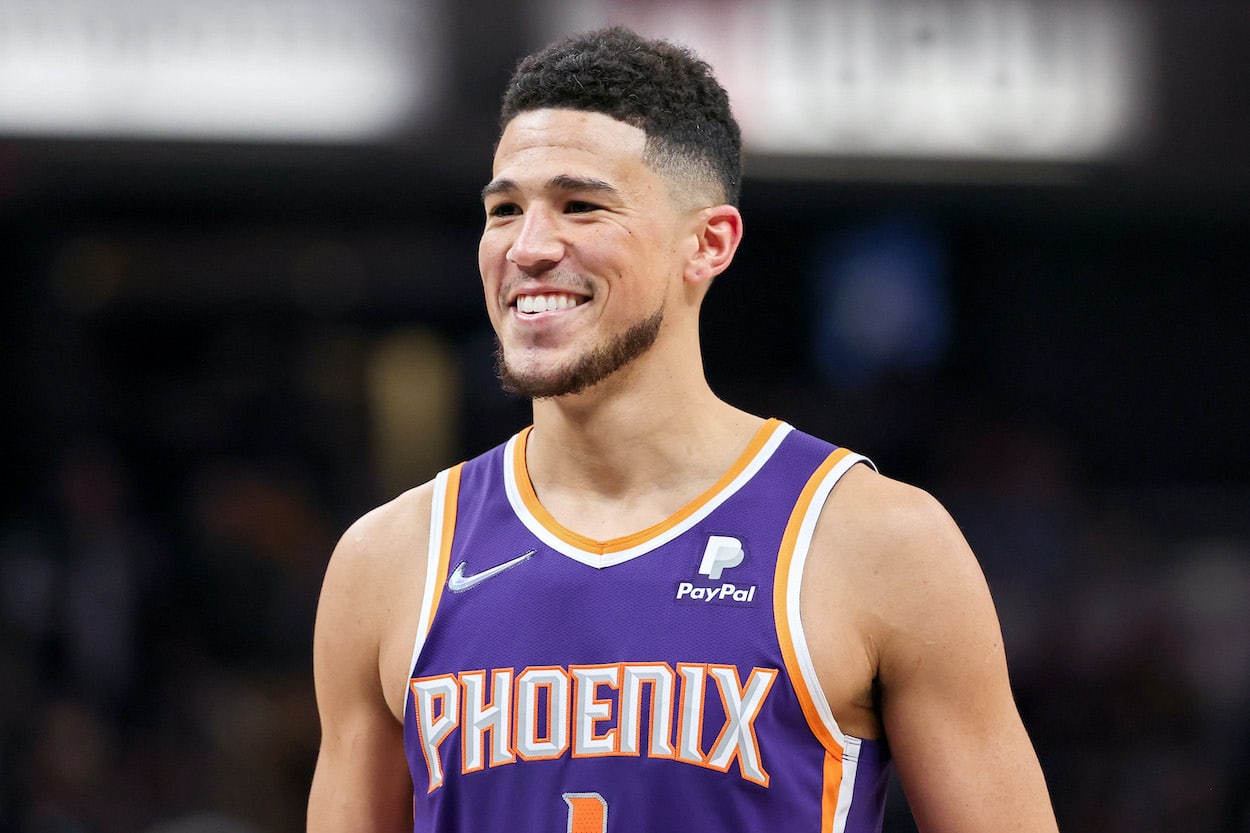 Devin Booker Just Became Eligible to Receive a $211 Million Gift From the Phoenix Suns
Devin Booker can now sign a four-year, $211 million supermax contract this offseason.
There's more than one reason players around the league strive to be named to an All-NBA team at the end of every season. Not only does the honor give their career resumes a major boost, but it also allows them to earn more money on their next contract extensions.
For Phoenix Suns guard Devin Booker, who was voted to the First Team this season for his first career All-NBA nod, he's now eligible for a massive contract extension that would pay him $211 million over four years. And if I'm Robert Sarver, I'm forking over that wad of cash this summer with no questions asked.
Devin Booker cracks All-NBA team for the first time
Booker has averaged more than 22 points per game in each of the last six seasons. He's been one of the best individual scorers in the league since he first joined the Suns in 2015, and he has three All-Star appearances to show for it. But an All-NBA nod was a long-overdue bullet point missing from his resume.
That finally changed this season, as Booker was just recently voted to the All-NBA First Team for the first time in his career. He joins Luka Doncic, Jayson Tatum, Giannis Antetokounmpo, and Nikola Jokic on the star-studded First Team. Here's how the rest of the All-NBA teams shook out:
First Team
Devin Booker
Luka Doncic
Jayson Tatum
Giannis Antetokounmpo
Nikola Jokic
Second Team
Ja Morant
Stephen Curry
Kevin Durant
DeMar DeRozan
Joel Embiid
Third Team
Chris Paul
Trae Young
LeBron James
Pascal Siakam
Karl Anthony-Towns
Booker is now eligible for a $211 million contract extension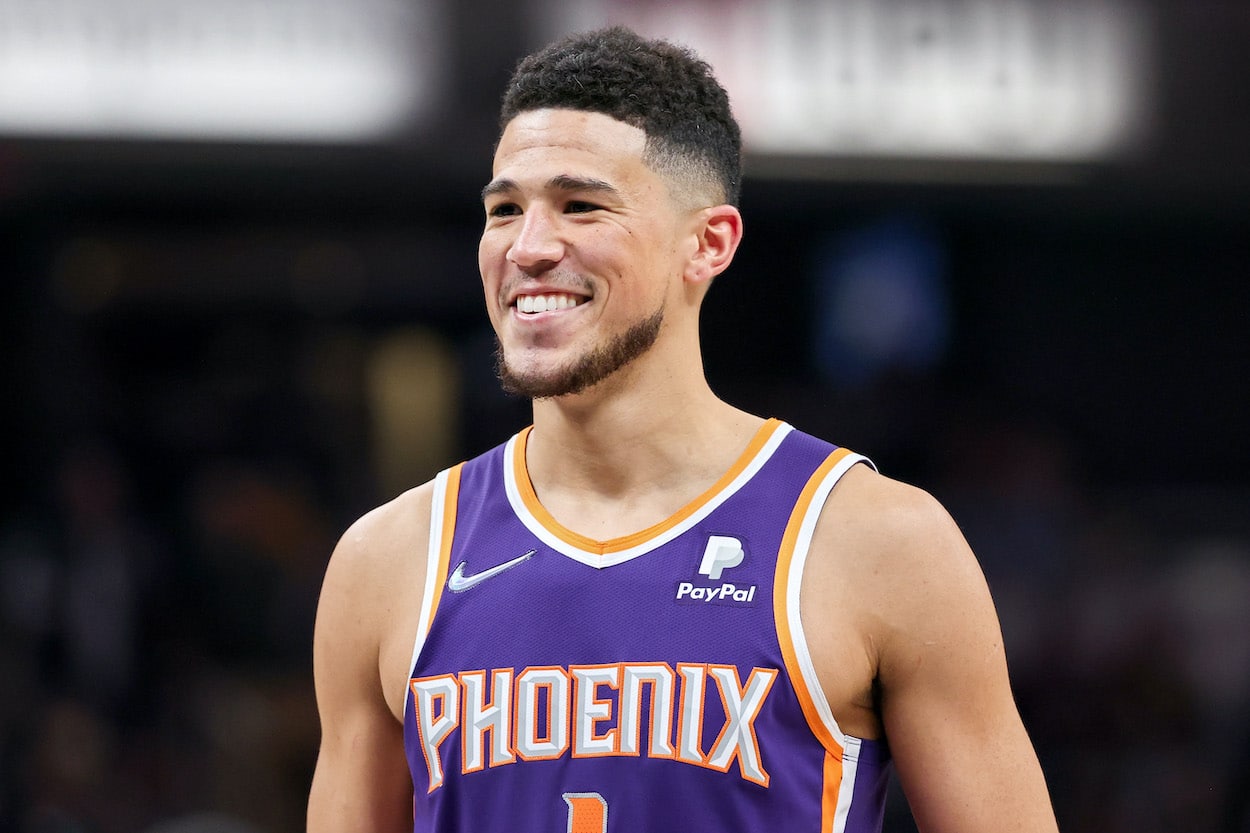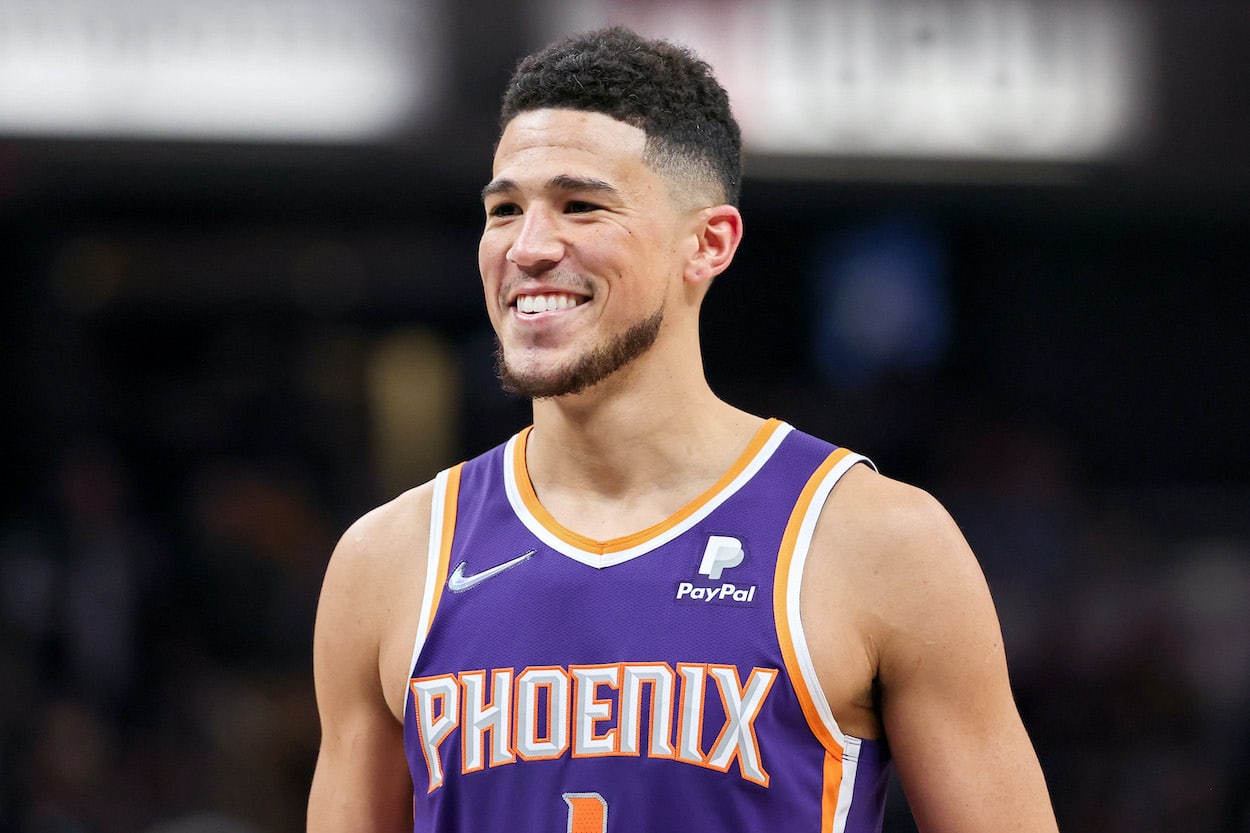 Booker didn't just add an impressive bullet point to his legacy with the All-NBA nod. He also became immediately eligible for a four-year, $211 million contract extension this offseason. If the Suns want to keep their premier star happy and extend their championship window, that contract should be signed, sealed, and delivered by the start of next season.
Booker has two years remaining on his current deal. He's set to earn $33.8 million next season and $36 million in 2023-24, but he'll receive a massive raise in 2024-25 thanks to the All-NBA selection.
Here's how much Booker's new contract extension would pay him over four years, according to Bobby Marks of ESPN.
2024-25: $47.1 million
2025-26: $50.8 million
2026-27: $54.6 million
2027-28: $58.4 million
That's a whole lot of cheddar.
If the extension is finalized this summer — as it should be — Booker will become one of the 10 highest-paid players in the NBA in 2024-25.
Like Sportscasting on Facebook. Follow us on Twitter @sportscasting19.