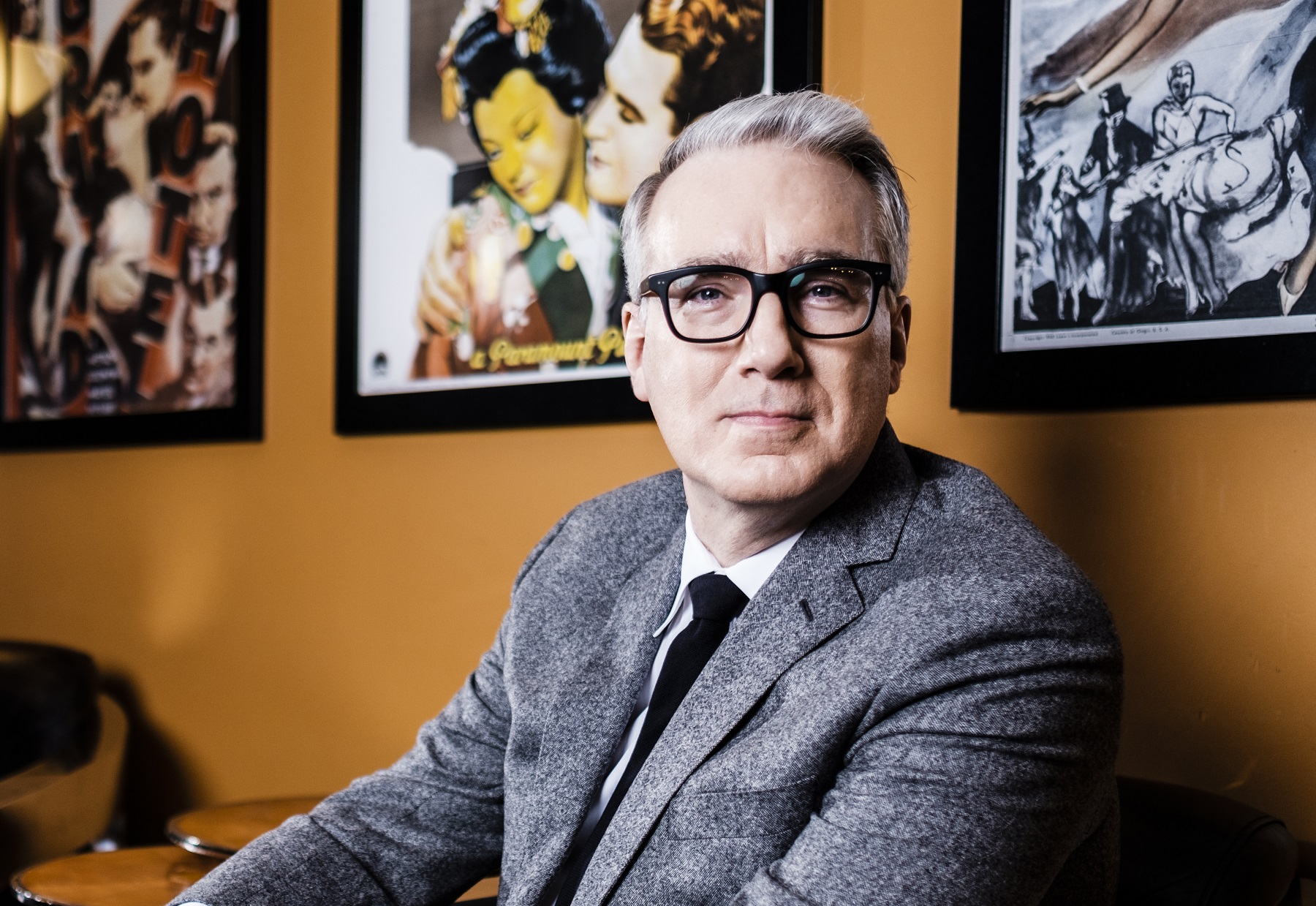 Did ESPN Fire Keith Olbermann?
Keith Olbermann has once again left ESPN. This time, he's heading to YouTube to do political commentary.
Back in the days when people didn't work from home – remember what 2019 was like? – some businesses had private entrances for employees to make it a little more convenient to come and go. We now have confirmation that ESPN installed a revolving door for Keith Olbermann.
Olbermann, who made his reputation as a SportsCenter anchor alongside Dan Patrick, comes and goes from Bristol, Connecticut, rather frequently. The latest news is that he has left once again.
Keith Olbermann has left ESPN for YouTube
Keith Olbermann's third stint at ESPN has ended not quite three years after it began. Olbermann revealed on Oct. 7 that he was leaving in order to launch The Worst Person in the World, a commentary show on YouTube. That project, which launched the day after his announcement, will free up Olbermann to return to left-leaning political musings that got him in hot water at some of his previous gigs.
"I think it's fair to say that conservatives in politics and media know a little bit better what to bring to a knife fight," Olbermann told the Washington Post. "Liberals — and I'm hearing it from Joe Biden — say, 'Well, there are Republicans we can work with,' and I'm like, 'I can't hear you; I'm getting the flamethrower ready.' I'm going to bring the flamethrower."
Olbermann, 61, had returned to ESPN in January 2018 to host SportsCenter, do some baseball play-by-play, and appear on various studio shows. He described this departure as amicable, a narrative that makes sense. Olbermann gets to focus on politics, which he has long loved at least as much as sports, and ESPN gets to cut what is likely a relatively large salary.
"I've left ESPN in every different way imaginable," he tweeted. "And while only once was it unpleasant, this time it is truly on happy terms."
Outkick.com was first to report this week that ESPN is expected to go through another substantial round of layoffs this fall affecting some of its 4,000 employees at the Bristol, Connecticut, headquarters, and 2,500 others worldwide. Disney, the parent company o ESPN and ABC, recently announced 28,000 layoffs, primarily at its theme parks, movie properties, and cruises.
ESPN went through a purge of on-air talent in 2017. Whatever they save with job cuts this time will possibly be plowed into the next NFL contract in which Disney is trying to pick up a bigger slice of the pie.
Keith Olbermann first made his mark on 'SportsCenter'
Keith Olbermann has worked on the air at ESPN intermittently since 1989. In the early 1990s, Olbermann and Dan Patrick formed the network's No. 1 anchor team for SportsCenter, attracting a loyal following in an era before the internet overtook cable TV as the most popular delivery system for sports news and highlights.
Olbermann is said to have clashed with management, which didn't embrace the free-wheeling style that Olbermann and Patrick had created. Whether it was a firing, a resignation, or a mutual decision, Olbermann left in 1997 and job-hopped in syndicated radio for a time. He hosted Countdown with Keith Olbermann, a politics-centric show on MSNBC – where he crafted his "Worst Person In The World" segments — from 2003-11. During that time, he also did some work for ESPN Radio and as part of NBC's Football Night in America studio crew.
Olbermann returned to ESPN to host his own show in 2013 before leaving again in 2016 to dabble in political commentary for GQ on its YouTube Channel.
He came back to ESPN for a third stint in 2018.
He's been controversial and contentious
In his series of tweets this week, during which he said ESPN had agreed to let him out of his contract, Keith Olbermann sounded eager to get back into political commentary. At the same time, he showed that he may have finally learned about playing by the rules.
"I have adhered to their desire for their sportscasters to refrain from purely political commentary (an approach with which I largely agree), and they have now agreed with my desire to go and serve my country by focusing my energy on political commentary," he wrote.
Olbermann wasn't always so agreeable with his employers.
In 1997, he went on The Daily Show with former ESPN colleague Craig Kilborn and referred to Bristol, Connecticut, as "godforsaken," earning him a suspension. After his departure, he dumped on the network for being "unsophisticated" and not appreciating the amount of work that anchors put into SportsCenter.
ESPN didn't bring Olbermann in for its 25th-anniversary show in 2004, though he did work for ESPN Radio from 2005-07 and return to TV work there in 2013.
In 2015, ESPN suspended him for a week after a Twitter blow-up with Penn State supporters. While at MNBC in 2010, he was suspended for a week for making a total of $7,200 in campaign donations to three Democratic candidates for Congress, including one who had just appeared on his show, The Washington Post reported.