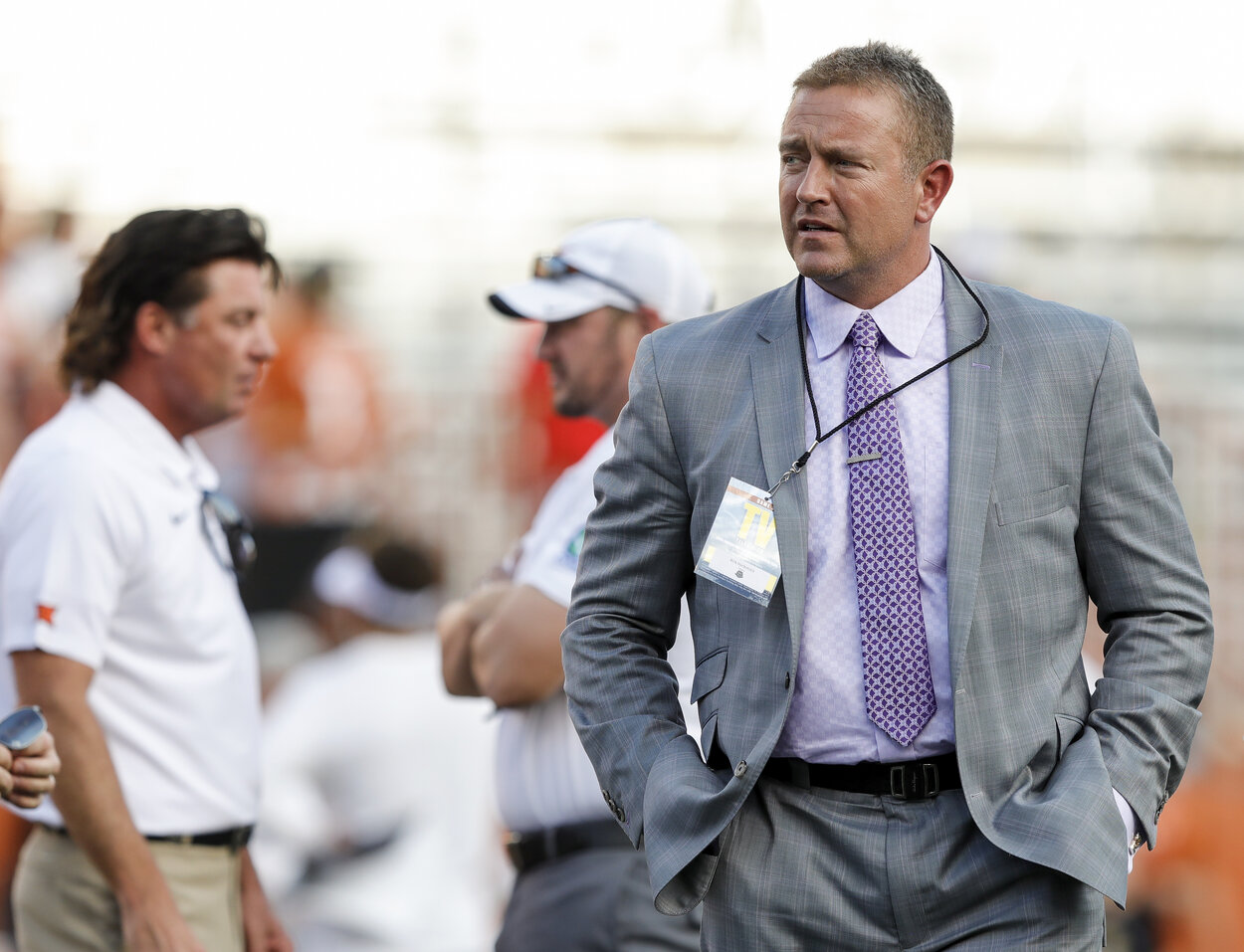 Did ESPN's Kirk Herbstreit Ever Play in the NFL?
Former Ohio State quarterback Kirk Herbstreit has become an invaluable part of ESPN's college football coverage. Did Herbstreit ever play in the NFL?
When it comes to ESPN's college football coverage, few have bigger voices than former Ohio State quarterback Kirk Herbstreit.
For 25 years, Herbstreit has been everywhere and done everything for the Worldwide Leader when it comes to college football. Herbstreit is a mainstay on College GameDay, serves as the lead announcer for the week's best games, and even lent his voice to the NCAA Football video game series.
Kirk Herbstreit played college football at Ohio State
Long before he joined ESPN, Kirk Herbstreit played quarterback for one of college football's premier programs.
Born in Centerville, Ohio, Herbstreit stuck around and played collegiately at The Ohio State University from 1988-92. Herbstreit redshirted in 1988 and only threw 10 passes over the next two seasons before he gradually earned more playing time in 1990, completing 38 of 75 passes for 485 yards, one touchdown, and three interceptions.
With the transfer portal years away, Herbstreit waited for his chance to start. That opportunity came in 1992, and Herbstreit completed 58.7% of his passes that year for 1,904 yards, four touchdowns, and six interceptions. Ohio State relied heavily on its running game en route to an 8-3-1 finish in Herbstreit's final college season.
Did Kirk Herbstreit ever play in the NFL?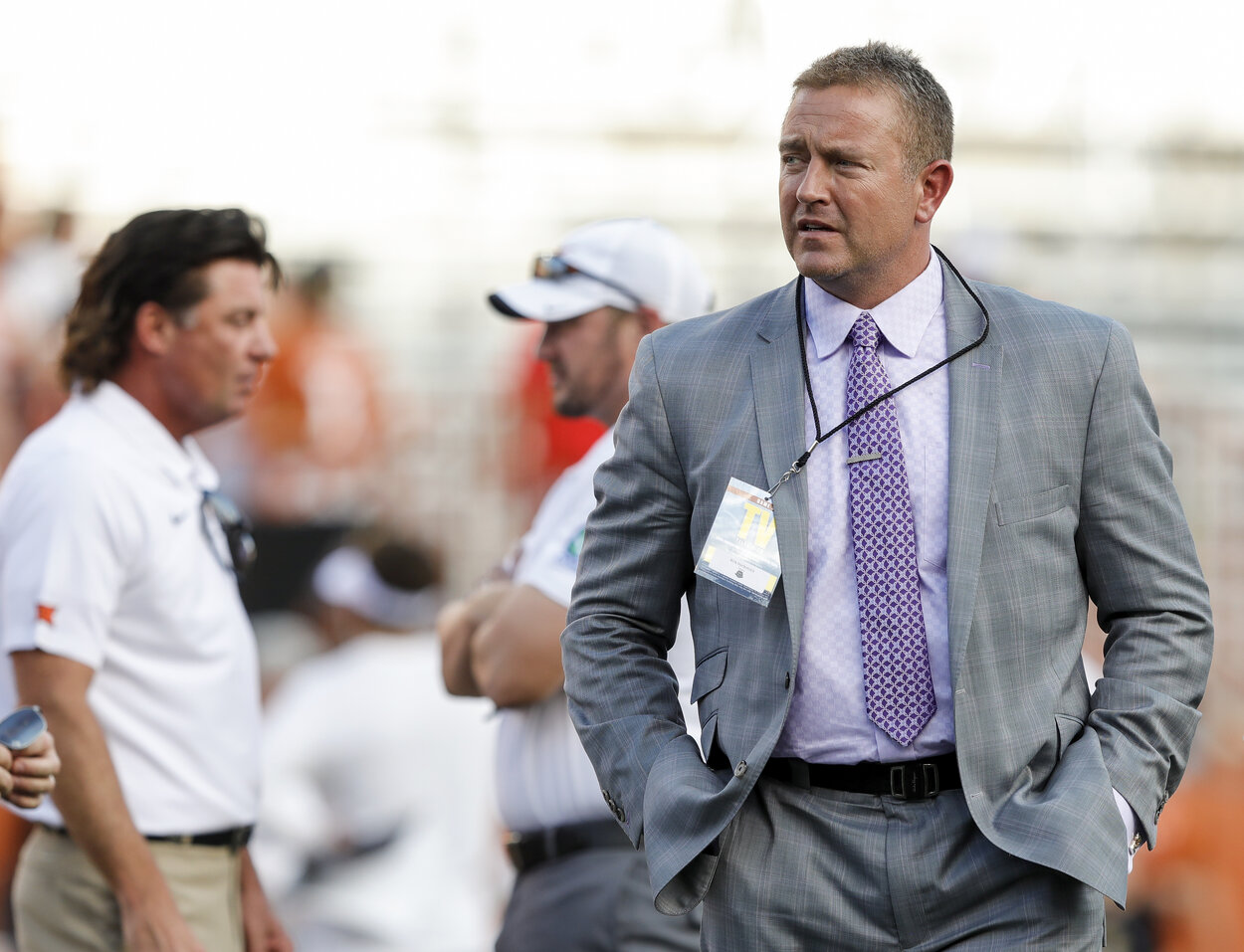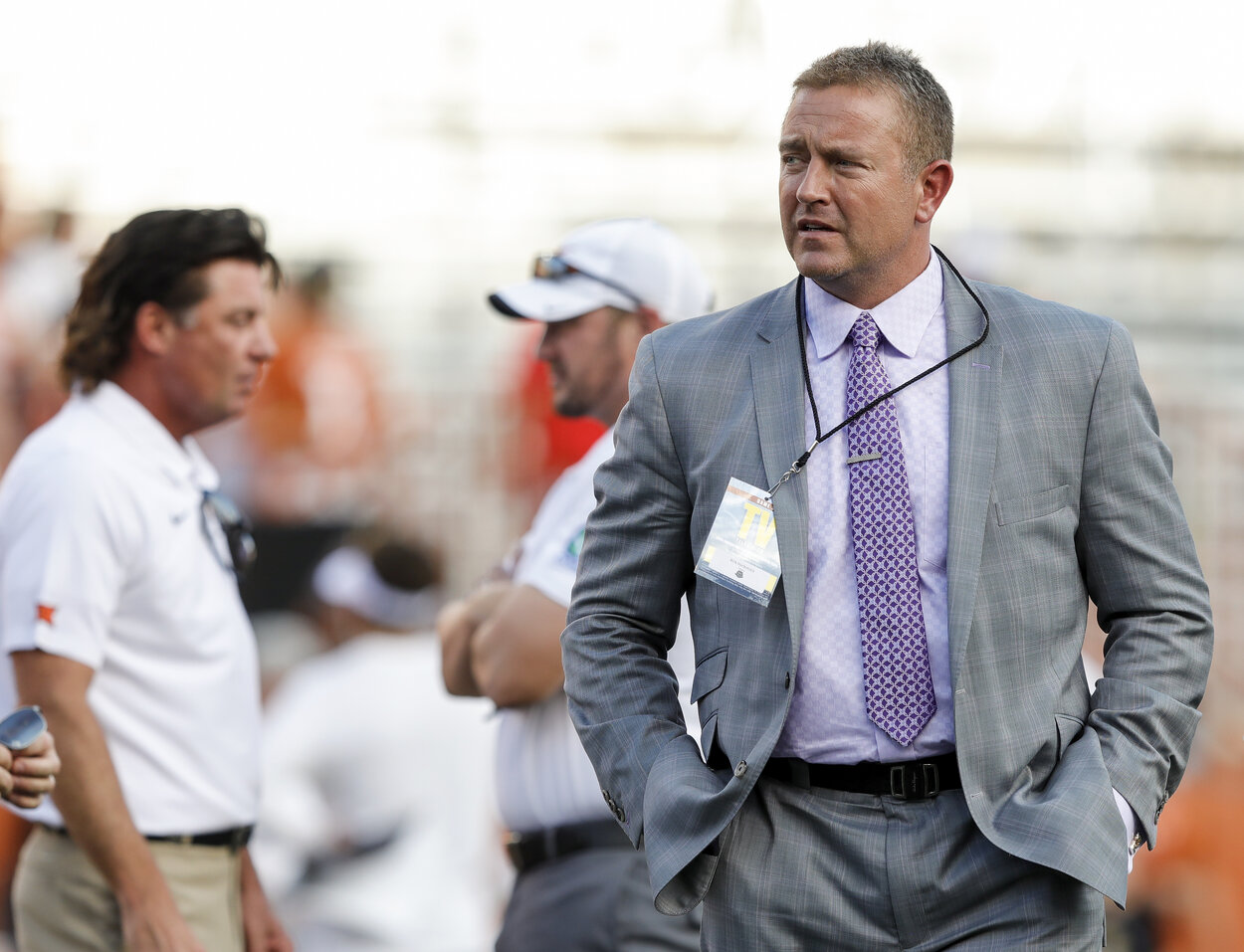 Kirk Herbstreit started for a legendary college football program but never came close to playing in the NFL.
Herbstreit went undrafted in 1993 — Drew Bledsoe and Trent Green are the most successful quarterbacks from that class — and that was it. He joined ESPN in 1996 and has been with the Worldwide Leader ever since.
Several of Herbstreit's sons are currently playing college football. Two of his sons, Tye and Jake, play for Dabo Swinney and Clemson as preferred walk-ons. Jake is a cornerback, and Tye plays wide receiver.
Another son, Zak, is expected to join Ohio State later this year as a walk-on tight end.
Herbstreit is an invaluable part of ESPN"s college football coverage
Kirk Herbstreit turns 52 later this year, and he remains a massive part of ESPN's college football coverage.
Herbstreit remains a passionate Ohio State supporter, enough to the point where his loyalty has created the occasional social media firestorm. But there is no denying that Herbstreit loves college football and is devoted to his various roles at ESPN.
It will be interesting to see what is next for Herbstreit at ESPN. Herbstreit worked two Monday Night Football games last year — one with Chris Fowler and one with Rece Davis — and all spoke glowingly of the opportunity.
ESPN is expected to stick with its current Monday Night Football crew for the 2021 season. However, one shouldn't be surprised if Herbstreit has more chances to cover the NFL and discuss the league at large in the coming years.
Like Sportscasting on Facebook. Follow us on Twitter @sportscasting19.