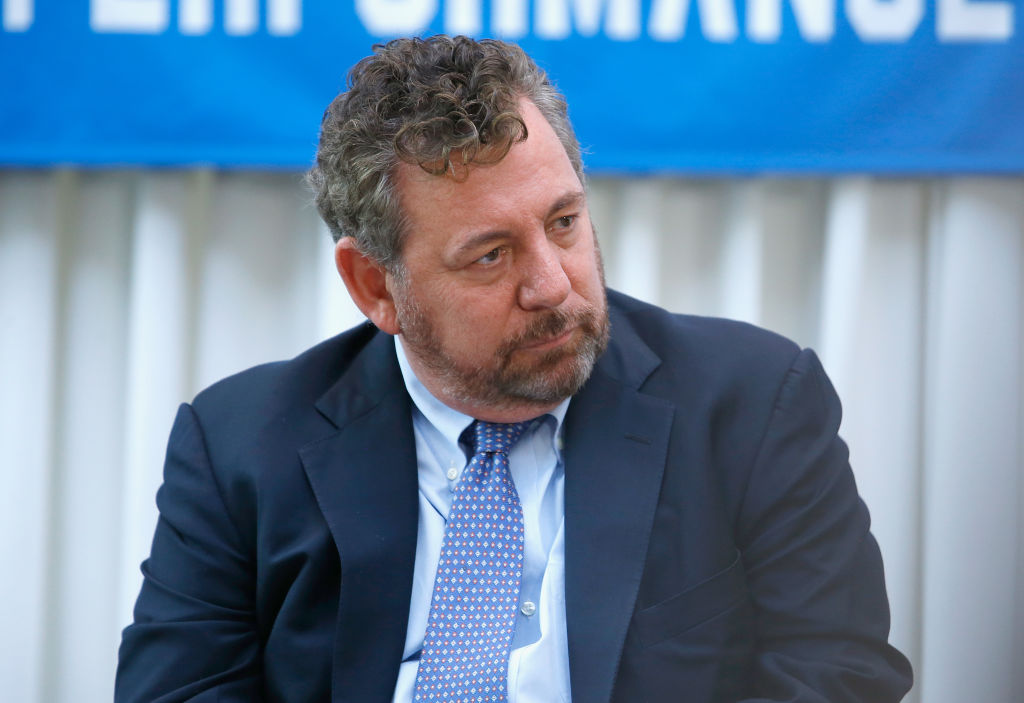 Did Knicks Owner James Dolan Make the Right Call Hiring Leon Rose?
The New York Knicks are following the model of the Golden State Warriors and Los Angeles Lakers in selecting their next team president.
Just when you thought the New York Knicks had gone down every avenue so far this century in finding people to run their basketball operations, it looks as though they've come up with an entirely new one.
And to the credit of one of the most dysfunctional franchises in pro sports, their new approach has already worked elsewhere and might stand a chance in a city whose fans are hungry for a return to competitiveness in the NBA.
Now it's up to owner James Dolan to get the deal done with player agent Leon Rose and give their next president both the time and the resources necessary to end a drought of seven years since the Knicks' last playoff appearance.
The New York Knicks return to square one
Once the New York Knicks dismissed Steve Mills from his duties as the man in charge of basketball operations, speculation turned to Toronto Raptors executive Masai Ujiri as his replacement. Dolan was known in the past to be interested in Ujiri, whose prominence only grew with the Raptors' 2019 league championship.
The obstacles included Ujiri having a season and a half left on his contract. Even if the Raptors were willing to let him go, they would have expected players and/or draft picks in return. The Knicks have precious few assets to offer; giving anything away in return for Ujiri would make the job in New York that much more difficult.
One false start after another for Knicks
New York Knicks ownership lost patience with Scott Layden in 2003 after the team missed the NBA playoffs in back-to-back seasons. That began a merry-go-round of successors from a variety of backgrounds.
Isiah Thomas, one of the most accomplished guards in the league during his time as a player, took an ownership stake in the expansion Toronto Raptors after retiring and then bounced to the Indiana Pacers as a coach in a failed endeavor.
Despite the Knicks making little progress in revamping the roster and boosting the fortunes of the team after hiring Thomas, he was given the additional responsibility of coaching in 2006. More bad basketball and bad player personnel decisions followed, and Thomas was replaced. In 2008.
The Knicks poached Donnie Walsh from the Indiana Pacers, where he had a long and successful run. He fixed much of the team's salary-cap issue but chose to leave in 2011.
Lawyer-turned-Raptors executive Glen Grunwald lasted two years before owner James Dolan gave control to coaching great Phil Jackson in March 2014 for a mostly miserable marriage that lasted a little more than three years and did not result in the promised turnaround.
Jackson's departure left Steve Mills in charge for two and a half years. Mills rose through the ranks of NBA business offices, mostly taking on responsibilities that prepared him to run Madison Square Garden but not construct a successful team.
Knicks ready to hand reins to player agent Leon Rose
The Golden State Warriors and Los Angeles Lakers have had recent success by turning to former player agents Bob Myers and Rob Pelinka, respectively, to run their basketball operations.
Agents know their way around negotiating contracts and developing relationships with players and NBA executives, which gives them valuable insight when it comes to evaluating talent.
Leon Rose, who emerged as the favorite to be handed the Knicks job just two days after Steve Mills was fired as president, was highly successful at Los Angeles-based Creative Artists Agency and worked with LeBron James. His current list of clients includes Karl-Anthony Towns and Joel Embiid, and Rose has ties to Kentucky coach John Calipari through CAA.