Is Dirk Nowitzki the Best International NBA Player Ever?
Dirk Nowitzki retired from the NBA at the end of the season in memorable fashion, and in doing so capped one of the greatest careers for an international player in NBA history. There have been a few other impactful international players to enter the league before him, but you can make an argument Nowitzki is in the top three.

The only real comparison we can think of from an accomplishments standpoint is Hakeem Olajuwon. The Houston Rockets' center was one of the most dominating players of his generation and was named one of the 50 greatest players of all time while still playing in the league!

Today we will look at both players and determine whether Dirk Nowitzki is the best international player of all time, whether the title goes to Olajuwon.
Career statistics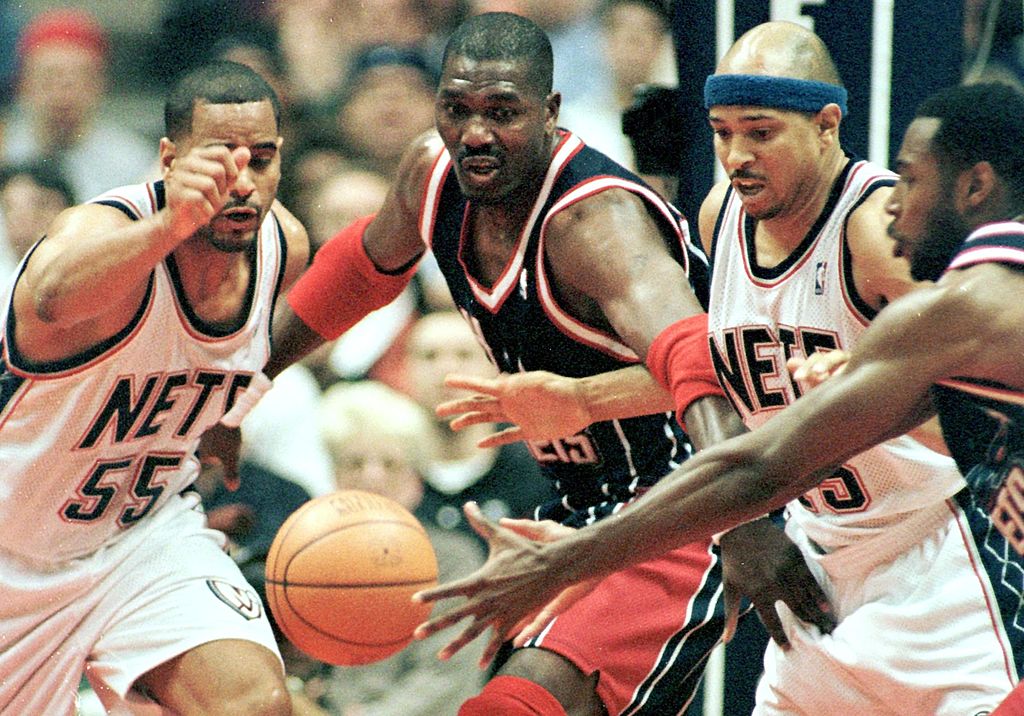 From the moment Olajuwon stepped on an NBA court after being selected No. 1 in the 1983 NBA draft, it was clear he would be a force in the league. He averaged 20 or more points per game his first 13 seasons in the NBA, and dominated on both ends of the floor, finishing his career averaging 21.8 points, 11.1 rebounds and 3.1 blocks per game. Olajuwon averaged a career-high 27.8 points per game in 1994-95.

Nowitzki came into the league in 1998 with a skill set way ahead of its time, and there wasn't really any definition for his game at the time. These days, you would classify him as a stretch four, but back then anybody that could shoot 3-pointers without a problem was a matchup nightmare for NBA defenders.

He averaged 20.7 points and 7.5 rebounds per game for his career, with a career-high 26.6 PPG during the 2005-06 season. Nowitzki averaged 20 or more points per game 12 straight seasons from 2000-01 to 2011-12.

Individual accomplishments
Olajuwon and Dirk both have league MVP awards to their name. Olajuwon took home the trophy in 1994 after averaging more than 27 points and nearly four blocks per game, and he led the Rockets to the first of consecutive titles. He was NBA Finals MVP both times the Rockets won it all.

Nowitzki took home the MVP award in 2007 after putting up 24.8 points and 8.9 rebounds per game. That season turned out to be a lowlight for Nowitzki. His MVP season saw the No. 1 seed Dallas Mavericks eliminated in the first round of the playoffs by No. 8 Golden State. However, Nowitzki won the Finals MVP title after the Mavericks' shocking upset over the Miami Heat in 2011.

When it comes to other accolades, Olajuwon made 12 All-Star teams compared to Dirk's 14. They were both named All-NBA 12 times, but Olajuwon blows Dirk out of the water with nine selections to the All-Defensive team.

NBA championships
Most players use NBA championships to compare each other, and that is where Olajuwon has the clear edge. Houston won back-to-back championships in 1994 in 1995 while Michael Jordan was retired from basketball and playing minor-league baseball in the Chicago White Sox organization.

We can only wonder if the Rockets would have won those two championships if they played against Jordan and the Bulls, but that speculation does not matter in this case.

Nowitzki won his only championship by defeating LeBron James, Dwyane Wade, Chris Bosh, and the Miami Heat in their first year of the Big Three era. That win in the NBA Finals avenged an earlier loss to the Heat in the championship series in 2006. He finished his career 1-1 in the finals, but the last couple of years in Dallas saw him lead a rebuilding project and missing out on the postseason. The 2018-19 season, when he averaged just 7.3 points in limited action, was atypical of what Nowitzki did throughout his career.

Who do you think had the better career — Nowitzki or Olajuwon?
After looking at the tale of the tape which player do you think is the better? When you look at their complete games, we have to go with Hakeem Olajuwon as the best international NBA player over Dirk Nowitzki, but both enjoyed stellar careers. Olajuwon earned more accolades, but Nowitzki fundamentally changed the way the game is played in the 21st century. They each had dominant offensive moves that were tough to stop, but being named to the All-Defensive team nine times to go along with an extra championship gives Olajuwon the nod over Nowitzki.