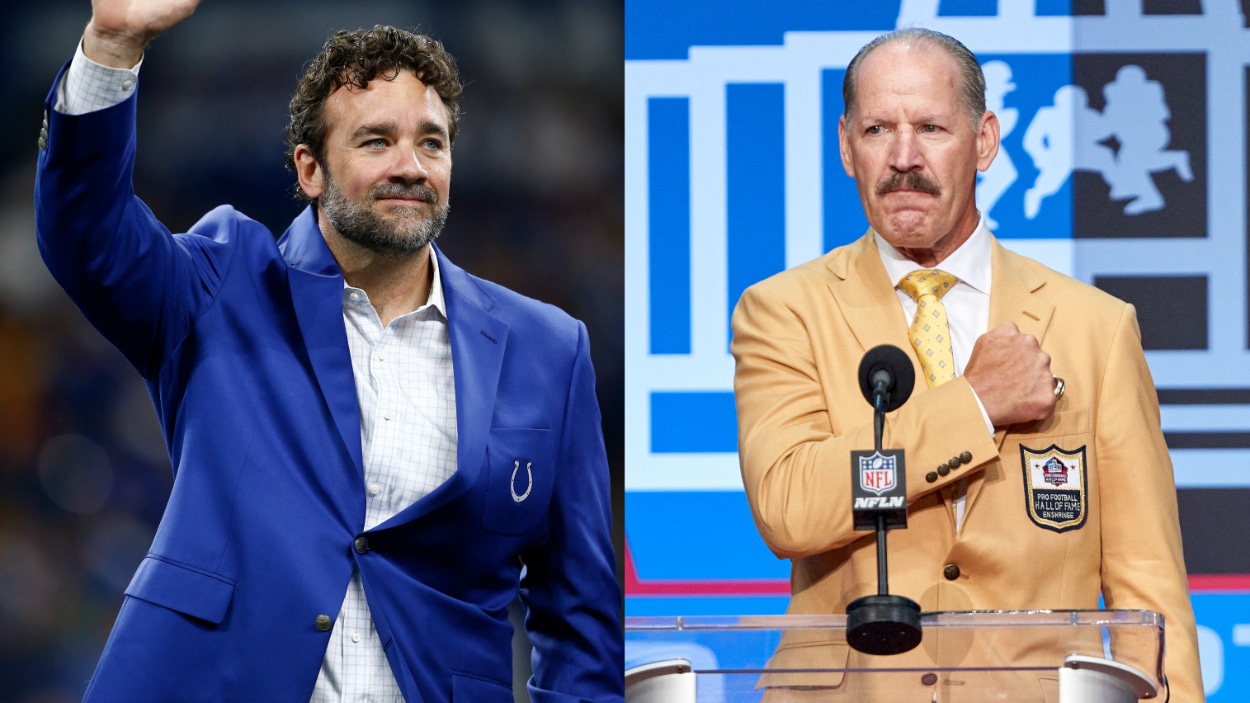 'Disgrace to the Coaching Profession': Bill Cowher Rips Jeff Saturday for Taking Colts Job
CBS analyst and former Steeler head coach went after new Colts interim coach Jeff Saturday for taking the job over more qualified candidates.
Plenty of former NFL players and coaches have weighed in on Indianapolis Colts owner Jim Irsay hiring ESPN analyst Jeff Saturday as the team's interim head coach after firing Frank Reich. Most attacked Irsay, saying he had more qualified minority candidates on staff or even that he hired his "drinking buddy." However, most pundits — especially on ESPN — have said they are happy and rooting for Saturday, despite not believing Irsay should have given him the job. On Sunday, though, former Pittsburgh Steelers head coach Bill Cowher left Irsay out of it and took aim squarely at Saturday for taking the position from more deserving candidates.
Jim Irsay hiring Jeff Saturday personally offends Bill Cowher
Bill Cowher started his rant against Jeff Saturday on CBS's NFL Today by giving his pro football resume:
Five years as an NFL player
Seven years as an NFL assistant coach
15 years as head coach of the Pittsburgh Steelers
This, Cowherd said, gives him the ability to speak "on behalf of the coaching profession." He then launched into Saturday's opportunities to become a Colts assistant in the past, which the former Pro Bowl center turned down.
"I know for a fact that Jeff Saturday was offered an opportunity to become an assistant coach with the Indianapolis Colts in the last four years. He declined, citing that he had a TV job, and wanted to spend more time with his family. I get it," Cowher said.
Cowher explained how coaching is about "commitment," "sacrifice," and is a "lifestyle," not just a job. So, he understands why Saturday has turned down the lower-profile assistant jobs in the past. However, what happened next truly riled up the former Steelers coach.
"Jeff Saturday has taken a position this year as a consultant for the Indianapolis Colts. And he's talked to them weekly in his home from Atlanta," Cowher noted. "Now to find out on Monday, in that short period of time, he's now the head coach of the new Indianapolis Colts. Overseeing a staff that he chose not to [join] because of the lifestyle."
The CBS analyst also said he didn't like the fact that Saturday was going to use the second half of the 2022 Colts season to "build his resume" and "see whether or not he can coach in the future."
Cowher was especially offended about the other options on staff who are more deserving, in his opinion, than Saturday.
"For an owner to hire a coach who's never been an assistant at the college level or the pro level," the steel-jawed former coach summed up. "It's a disgrace to the coaching profession, and no matter how this thing plays out, it's a travesty."
The more deserving candidates on the Colts' staff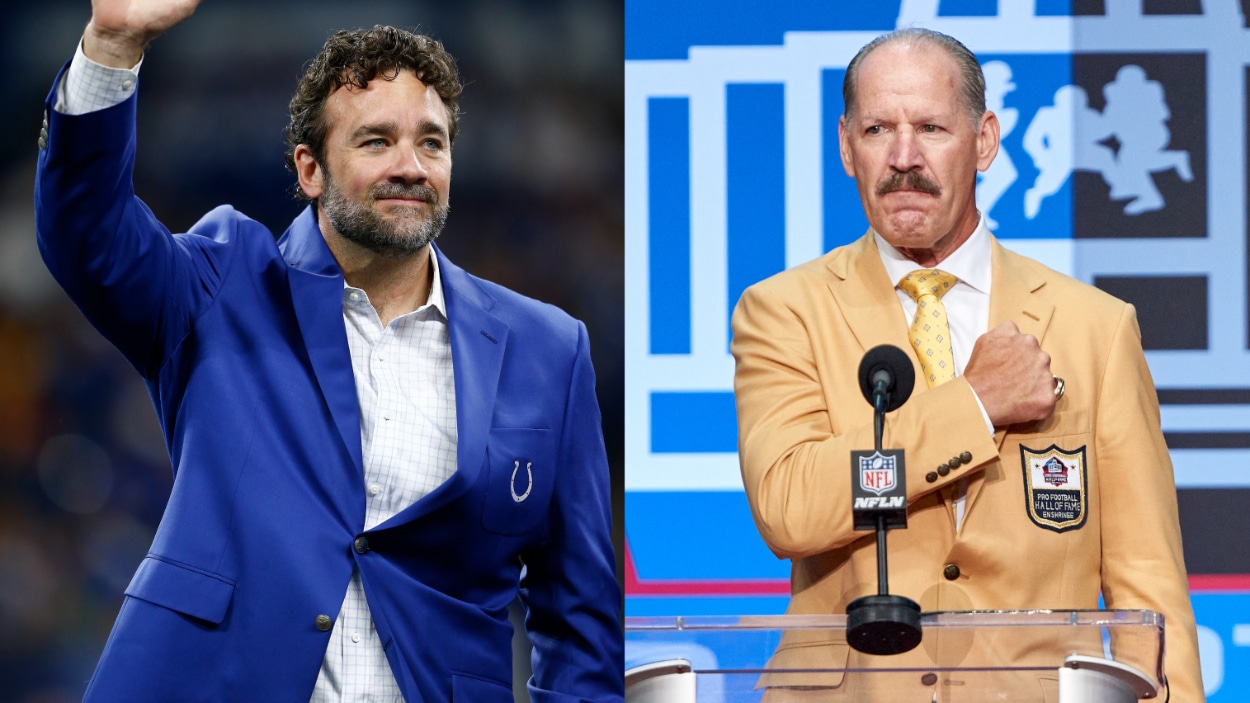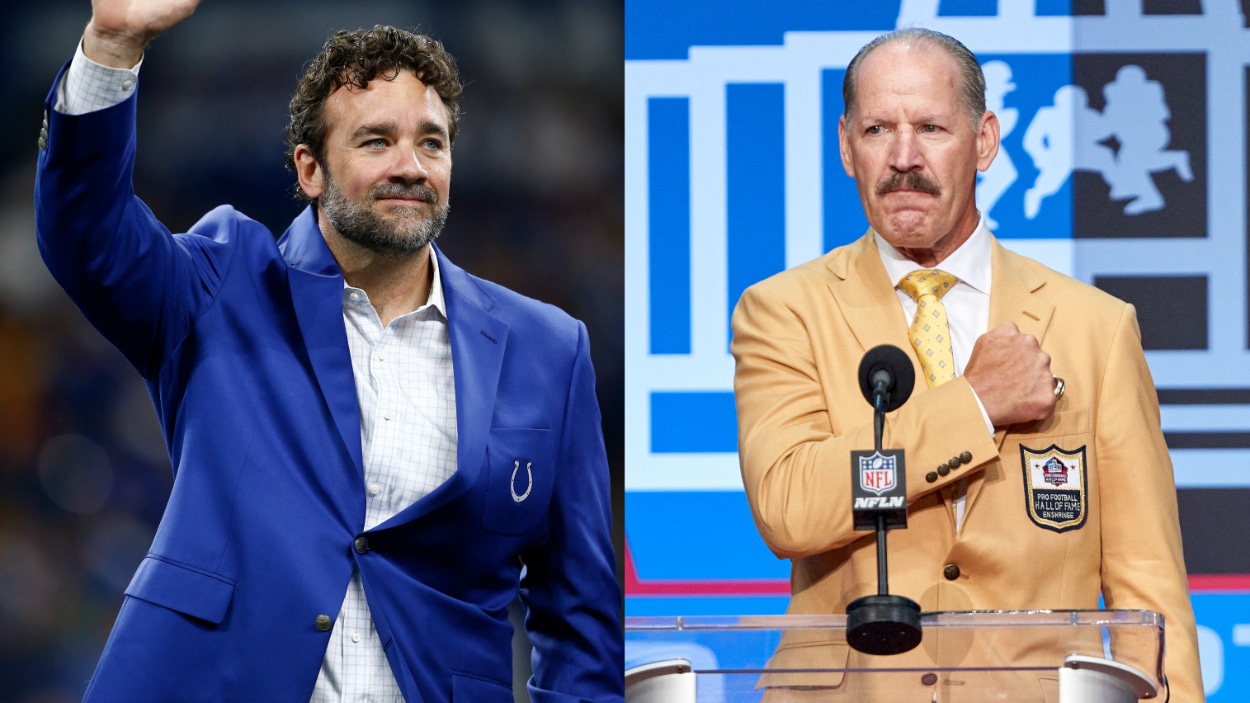 Bill Cowher noted that there are plenty of candidates on the Colts staff who would have made a better choice to lead the team.
As an example of promoting from within, Cowher noted Carolina Panthers interim head coach Steve Wilks. The former Arizona Cardinals head coach didn't get a fair shake in the desert. Since he's taken over from Matt Rhule, though, his new team is responding well.
After starting 1-4 with Rhule, Wilks took over, and the team is 2-3 with an overtime loss that would have been a win without a tough D.J. Moore celebration penalty.
On the Colts staff, Irsay also had a former head coach he could have elevated to the top job. John Fox has been a head coach for 16 seasons in the NFL, guiding the Panthers, Denver Broncos, and Chicago Bears to a 133-123 record.
Cowher also mentioned a few other Colts coaches, like defensive coordinator Gus Bradley, who coached the Jacksonville Jaguars for nearly four seasons, and running backs coach Scotty Montgomery. The 17-year coaching veteran coached in Pittsburgh under Mike Tomlin and was the head coach of East Carolina in the college ranks.
Additionally, Irsay had several former Colts and a Pro Football Hall of Fame center to choose from. Super Bowl-winning linebacker Cato June, legendary Colts wide receiver Reggie Wayne, and Hall of Fame offensive lineman Kevin Mawae are all assistants in Indianapolis this season.
With all these options, Saturday is facing quite an uphill battle as he starts his tenure as Colts head coach.