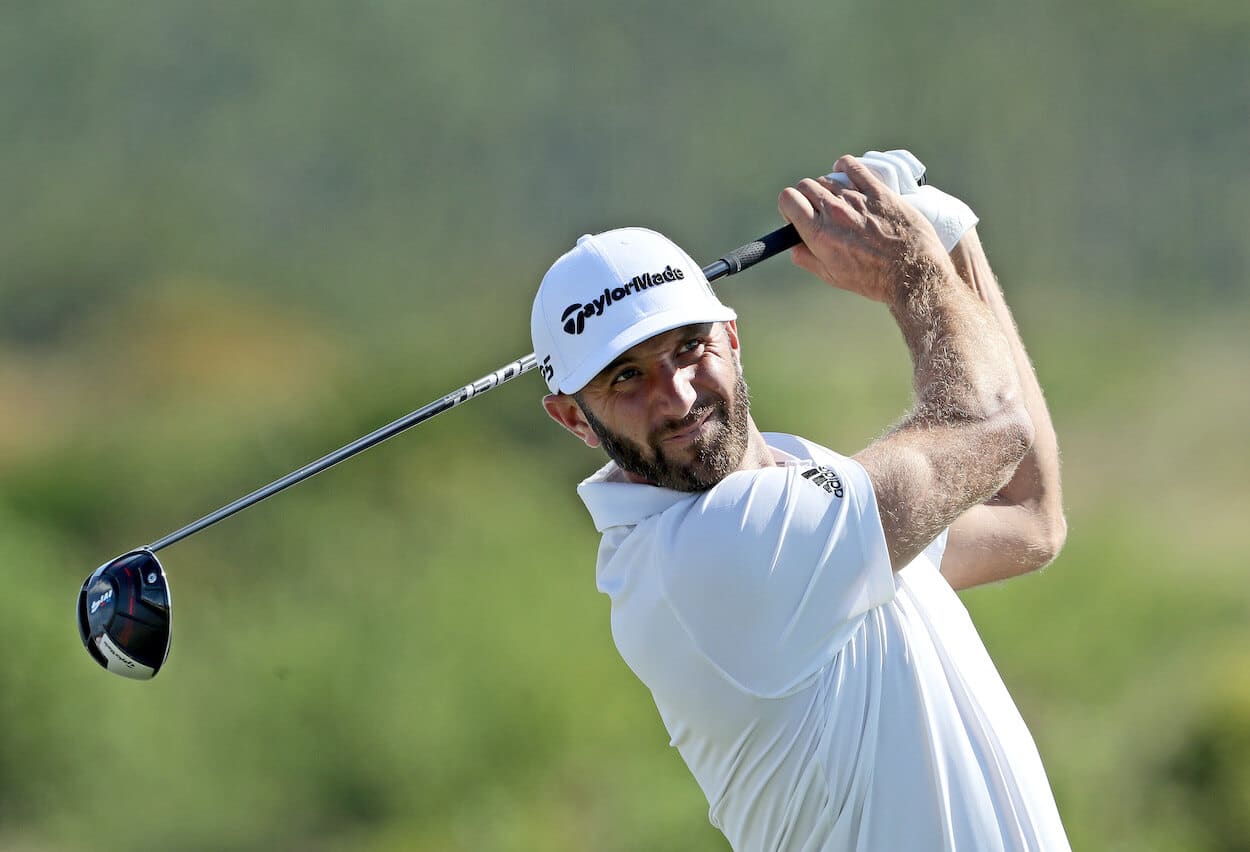 Do Golfers Get Drug Tested?
Golf may not have a reputation for doping, but the PGA Tour still drug tests all of the golfers to ensure they are on equal footing.
Golf may not have a reputation for doping, but that doesn't mean the PGA Tour doesn't carefully ensure that all its players are on equal footing. The PGA Tour began drug testing golfers in 2008, and it made changes to the process in 2017. Here's a look at how the testing works and one controversial banned drug.
The PGA Tour's drug policy for golfers
The PGA Tour updated its drug policy in 2017, per Golf Digest. It added blood testing for the 2017–2018 season and began suspending players for using recreational drugs. Previously, only performance-enhancing drug violations were publicly recognized. Depending on the circumstances, the PGA Tour is not required to announce recreational drug violations if the player is not suspended.
Additional policy changes included the addition of new banned substances to better align the PGA Tour with the World Anti-Doping Agency (WADA). Three banned categories included asthma medications, allergy and anti-inflammatory medications, and pseudoephedrine (higher than a certain level).
One group of banned substances is considered "drugs of abuse" by the PGA Tour, meaning they're recreational rather than performance-enhancing. This group includes hashish, marijuana, cocaine, ecstasy, PCP, DMA, BZP, and meth. Other banned substances include steroids, HGH, certain beta-blockers, and other drugs. However, the PGA Tour may grant an exemption for therapeutic uses.
Urine tests continue to serve as the main testing method. Players can be randomly assigned to either a urine or blood test during a tournament or at any point throughout the season.
The blood test can detect human growth hormone and erythropoietin (EPO), which can't be found using a urine test. Players do not get advance notice of a drug test, and tests can happen during or outside of competitions.
Does the PGA Tour test for marijuana?
The PGA Tour does ban marijuana, saying federal law in the U.S. treats it as an illegal, controlled substance. It's also illegal in a number of other countries. The policy states, "Involvement with illegal substances goes against the spirit of our sport." The policy bans cannabinoids, which include both hashish and marijuana, as part of its "drugs of abuse" list.
While marijuana doesn't directly improve a golfer's game, they may use it to decrease anxiety. The testing threshold is set high enough so that second-hand marijuana smoke won't trigger a positive test. However, for marijuana users, the time it takes to clear from the body varies.
Players suspended for marijuana violations
So far, the PGA Tour has suspended two golfers players for marijuana use, while others received suspensions for different drug violations.
In March 2019, reports Golf Digest, Robert Garrigus was suspended for three months for using marijuana. He was the first PGA Tour pro to be publicly suspended for testing positive for a "drug of abuse." In October 2019, Matt Every was suspended for 12 weeks due to a positive test for cannabis.
Both players said they had a prescription for their medical marijuana. According to the Golf Channel, Every used it to treat a "mental health condition," and Garrigus treated knee and back pain.
After these two incidents, PGA Tour commissioner Jay Monahan confirmed that the Tour doesn't make the determination about whether marijuana is permissible. Instead, they follow the guidelines of the WADA:
"Ultimately, we don't determine what is a banned substance and what's not; we rely on WADA for doing that. We'll continue to stay very close not only to that substance but any potential substance that would come on or come off the list."

Jay Monahan
While the PGA Tour isn't making any changes regarding marijuana, other pro sports are exploring the options. The NBA is taking a second look, and the NFL plans to include cannabis in a study on alternative pain treatments.
The PGA Tour continues to drug test in alignment with WADA guidelines. With the legalization of marijuana for medical or recreational use changing at state levels, some sports are in the early stages of reviewing marijuana policies. So far, though, it seems as if the PGA Tour won't make a change.