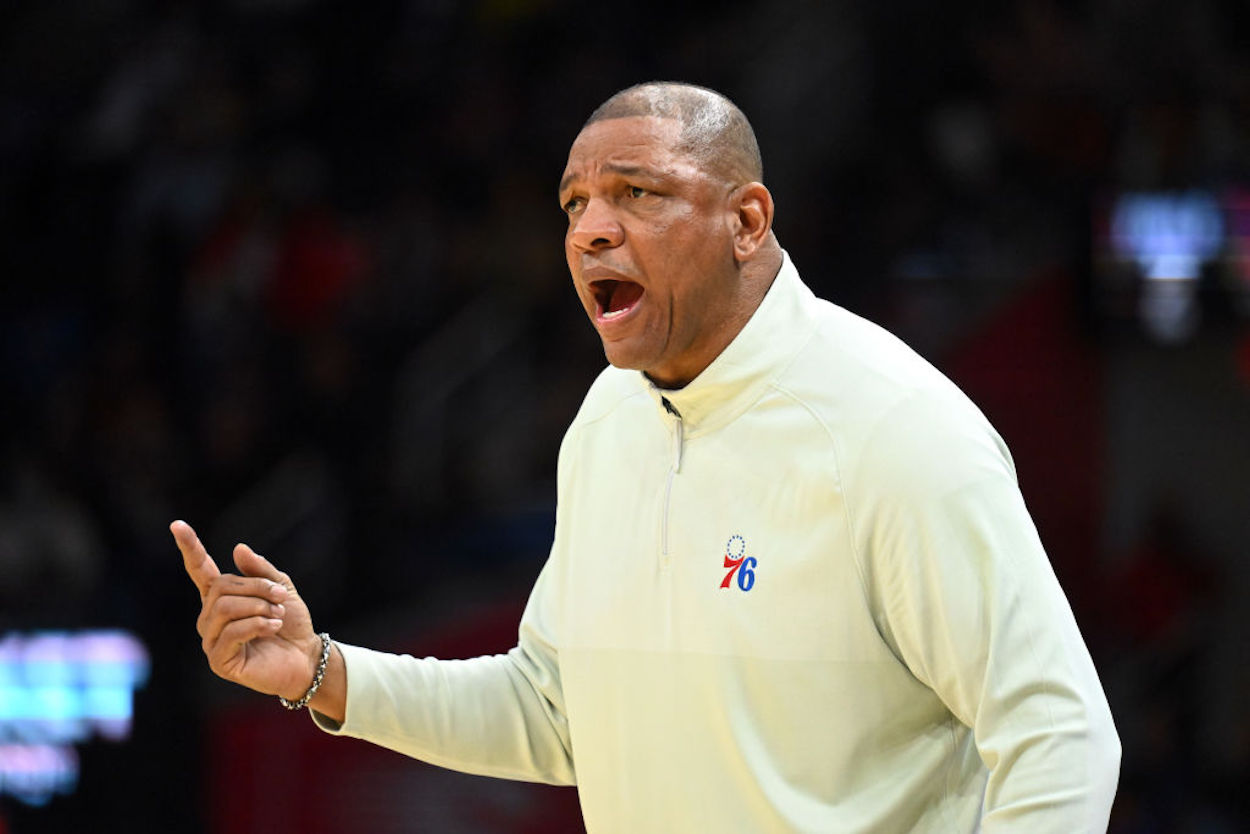 What's Doc Rivers' All-Time Playoff Record?
While Doc Rivers has been around the block before, his playoff record might not be reassuring for Philadelphia 76ers fans.
While the players might steal most of the spotlight, a good head coach can make all the difference during the NBA Playoffs. Margins are tight, with a series often being determined by a few plays over the course of seven games. That's when the bench boss comes in. Take the Philadelphia 76ers as an example.
Joel Embiid and James Harden may be driving the bus, but Doc Rivers will also be under pressure during this postseason. Not only is his team expected to make a run at the title, but the coach has a less-than-stellar history of choking away leads.
With that in mind, what is Rivers' all-time record during the NBA Playoffs?
Doc Rivers has a lengthy NBA resume, but a less-than-ideal postseason record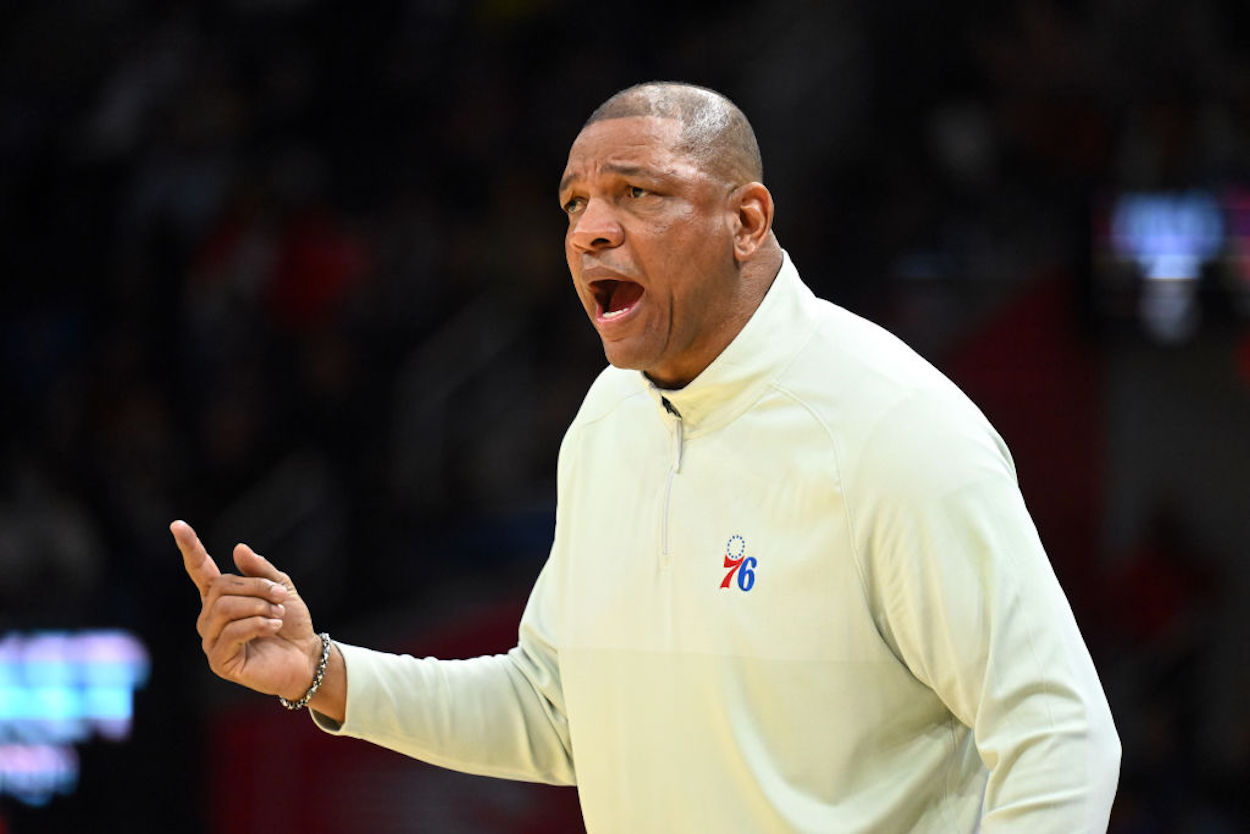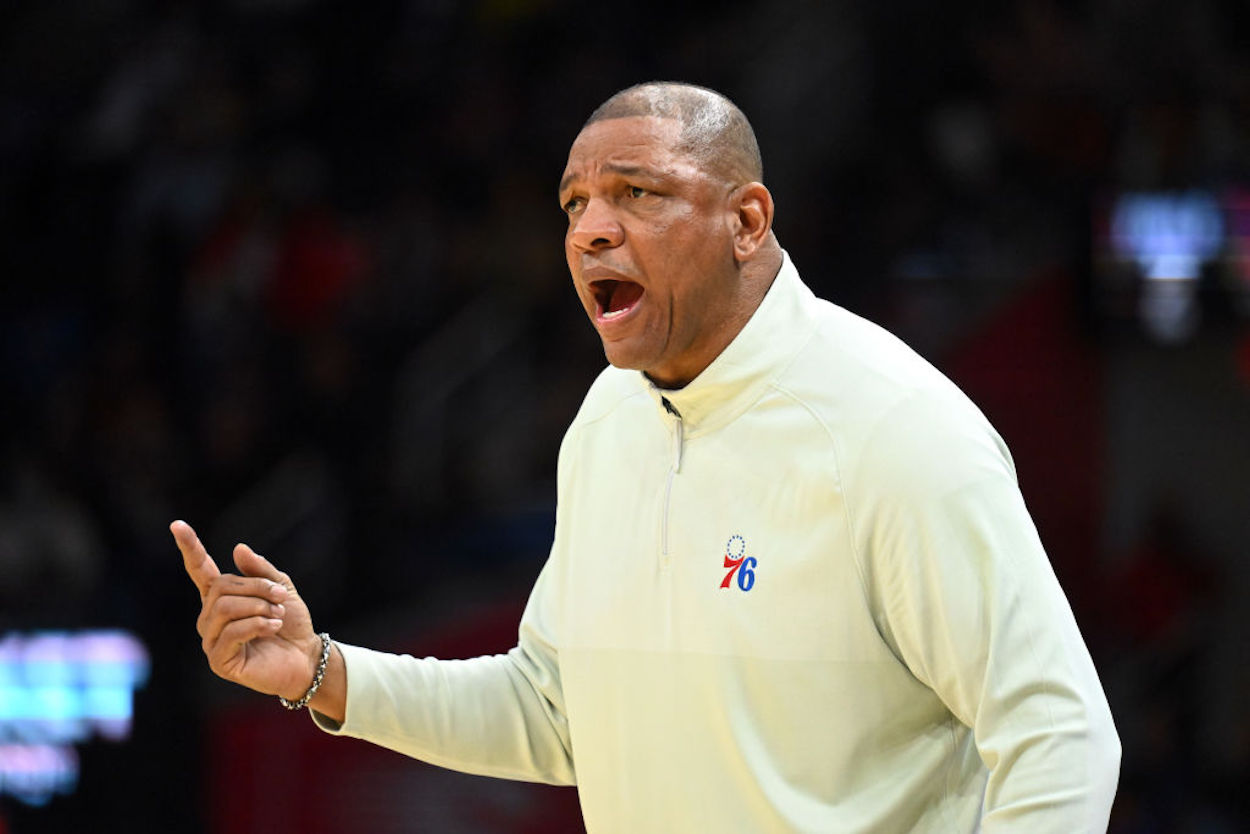 While he spent some time in the Association as a player, Doc Rivers is mostly known for his work on the sidelines. He broke into coaching in 1999, when he took charge of the Orlando Magic. He's since worked for the Boston Celtics, LA Clippers, and the Philadelphia 76ers.
As you might expect from the fact that he's been on the bench for more than 20 years, Doc has done a pretty good job over that stretch. He's piled up 1043 across 23 regular seasons, losing 735 contests. That's good for a .587 winning percentage, which ranks 37th in NBA history. While that might not seem too remarkable, it's also worth remembering how sample size affects things. Larry Bird, for example, has the third-highest winning percentage but only took charge of 214 total games.
For better or worse, though, regular-season success doesn't really define a head coach. Instead, it comes down to the postseason.
Heading into the 2022 NBA Playoffs, Rivers has an all-time postseason record of 98-94. Beyond the obvious — being roughly .500 isn't anything to write home about — the veteran bench boss also holds an unwanted distinction. Doc is the only coach ever to have blown three separate 3-1 series leads; 76ers fans will be hoping to avoid the same fate this summer.
Doc Rivers and the Philadelphia 76ers will be under pressure during the 2022 NBA Playoffs
Once the playoffs begin, teams generally break down into two categories: those who are just happy to be there and those who are looking to make a serious run at the title. This year, Rivers and his Philadelphia 76ers are firmly in the latter group.
That's largely due to the roster. With both James Harden and Joel Embiid on the roster, the Sixers have to make a legitimate run at the title. Anything less than that will be a waste of assets — they gave away two first-round picks to acquire the bearded guard — and, ultimately, a disappointment.
The pressure will also be exacerbated by some of the circumstances around Philly's first-round series. Matisse Thybulle won't be eligible to take the court in Toronto as he hasn't been fully vaccinated against COVID-19. His absence will stretch the 76ers' lack of depth even further; the guard is a top-notch defender and would have shouldered the challenge of slowing down either Scottie Barnes or Pascal Siakam.
While that challenge would be bad enough, it directly plays into one of Doc's biggest playoff weaknesses. The coach has developed a reputation as someone who struggles to make in-series adjustments; Paul George even said that the Clippers failed to adapt during their collapse against the Nuggets in 2020.
With Thybulle out for the majority of the series, including a Game 7, should things reach that point, Rivers will have to find a solution. If he can't, and the 76ers fall short, it'll be another ugly addition to the head coach's postseason resume.
According to the Centers for Disease Control and Prevention (CDC), "More than 520 million doses of COVID-19 vaccine had been given in the United States from December 14, 2020, through January 10, 2022. … COVID-19 vaccines are safe and effective."
Stats courtesy of Basketball-Reference and accurate as of April 14, 2022.
RELATED: James Harden's Horrendous Shooting Woes Savagely Trolled by Jalen Rose
Related post url: