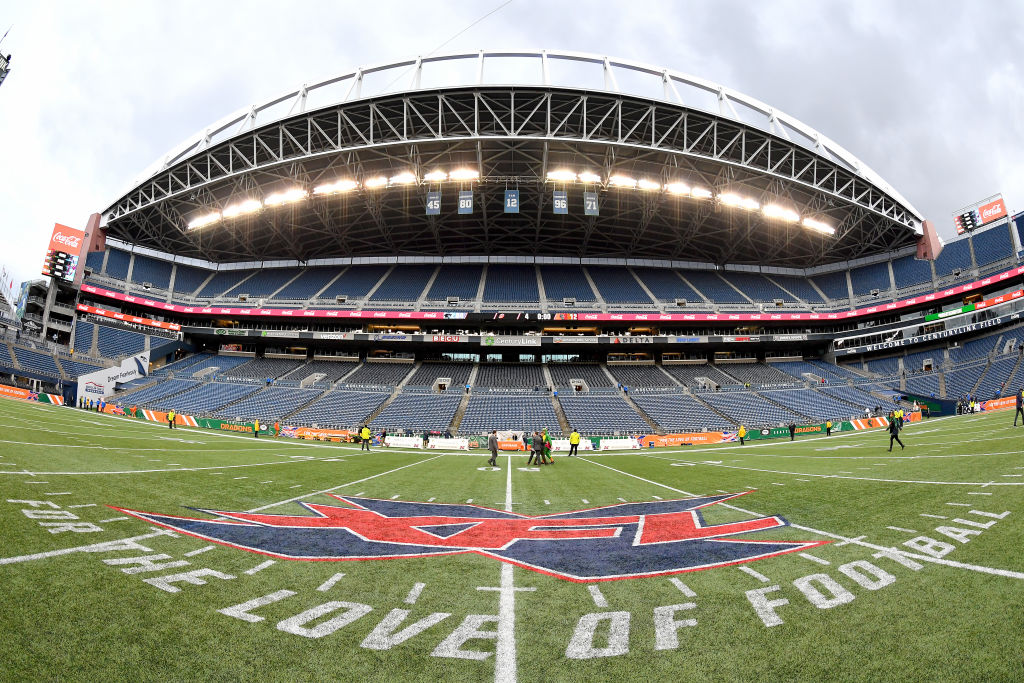 Does the XFL Season End With a Super Bowl?
The reboot of the XFL has gotten off to a good start. Here's a look at how many teams make the playoffs and when the title game takes place.
The newly-revived XFL has come out strong. With more than three million viewers watching Vince McMahon's new (yet old) football league in its opening weekend, many seem to be already convinced that the XFL might just work this time around.
The XFL did make it to the end of the season in its first go-round in 2001, culminating in the "Million Dollar Game" that was won by the Los Angeles Xtreme. That was the last game ever played in the original XFL as the league closed up shop after one year. With new rules, a different perspective and seemingly a much better plan this time around, how will the end of this inaugural season of the new XFL look?
How many games do XFL teams play?
The XFL is broken up into two divisions, the East and the West. The East Division houses the DC Defenders, New York Guardians, St. Louis BattleHawks, and Tampa Bay Vipers. The West Division features the Dallas Renegades, Houston Roughnecks, Los Angeles Wildcats, and Seattle Dragons.
Each XFL team plays 10 games in the regular season, two against each team in their division, and one each against the teams in the opposite division. There are currently no bye weeks in the league. The regular season concludes on Sunday, April 12.
How many teams make the playoffs?
Of the eight teams in the XFL, four will make the postseason.
Following the 10-game regular season schedule, the top two teams from each division will make the playoffs. One of the interesting rules implemented by the league for the reboot is the tiebreaker. Should two teams end up with the same record at the end of the season, the team with the better touchdown differential will get the spot, or the higher seed as the case may be. This seems to be a tactic to encourage teams to be a bit more aggressive on the offensive side of the football.
The top two teams from the East will battle on Saturday, April 18, with the top two seeds from the West going at it a day later.
When is the XFL Championship?
Unlike the NFL, there is no Super Bowl to crown an XFL champion; that term has been copyrighted by the NFL since 1969. Nor is there a "Million Dollar Game" this time around. The final game of the season will simply be known as the XFL Championship.
The XFL Championship will take place on Sunday, April 26, one day after the NFL Draft ends (interesting move there). Commissioner Oliver Luck, the father of retired Colts quarterback Andrew Luck, announced on February 13 that the title game will take place at TDECU Stadium, home of the Houston Roughnecks.