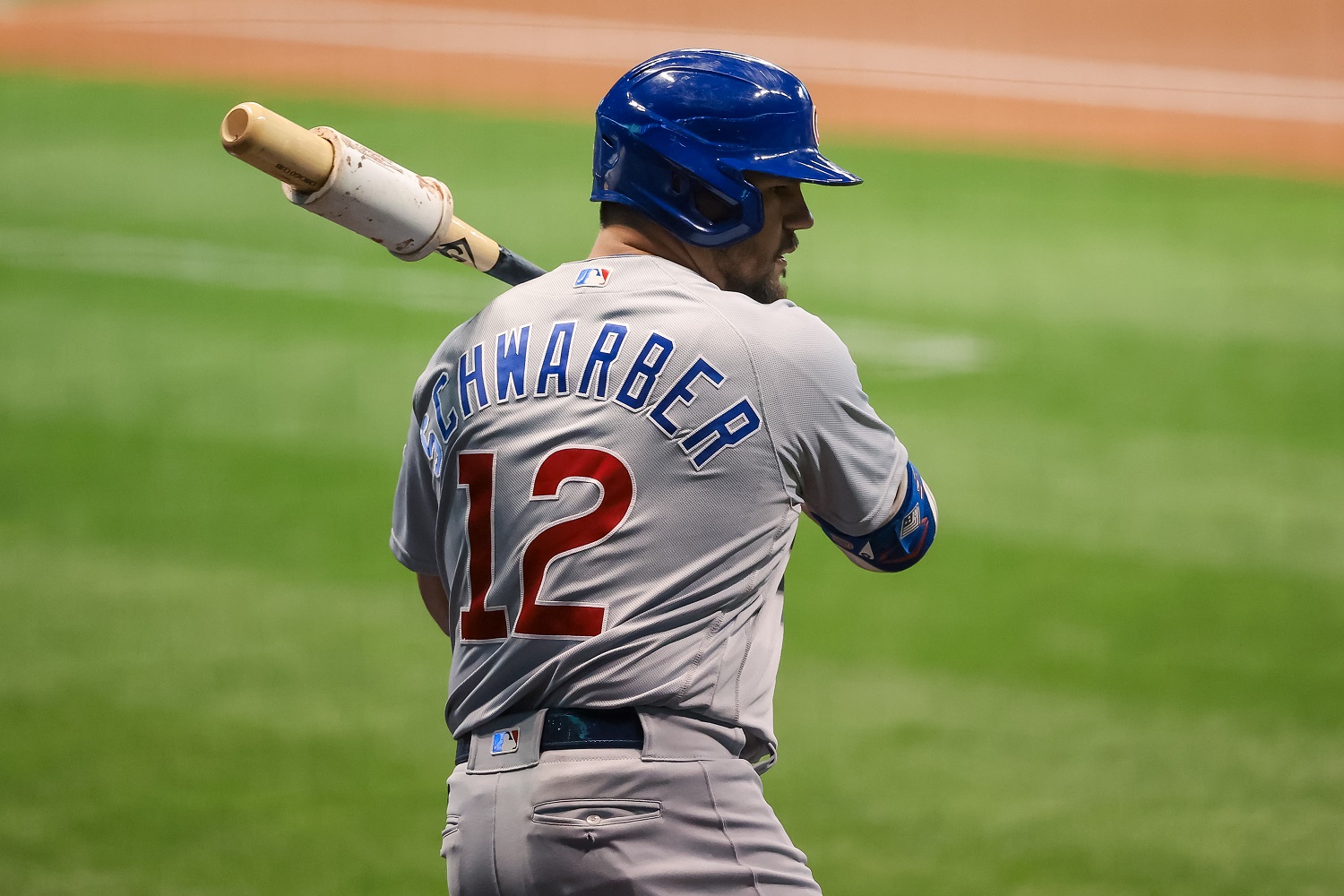 Don't Be Surprised if Newly-Released Kyle Schwarber Is Wearing a Chicago Uniform in 2021
The Chicago Cubs recently released Kyle Schwarber but it wouldn't be a surprise to see him in the Windy City when the 2021 MLB season begins.
After five and a half seasons, Kyle Schwarber is no longer a member of the Chicago Cubs after the franchise chose not to extend the former postseason hero a contract at the MLB non-tender deadline earlier this week. Schwarber was easily one of the most notable names to be unexpectedly thrust into free agency and, like so many others, is essentially a casualty of the effect that COVID-19 had on the league during the 2020 season, a campaign that was shortened to 60 games and only saw fans in the stands during the postseason, which obviously affected the respective bottom lines of every MLB club.
By releasing Kyle Schwarber, the Cubs took him out of the arbitration system that could have paid him around $8 million in 2021, which would have been the last year in which the North Siders had club control, but Schwarber now enters free agency a year earlier than expected and it shouldn't take long for him to sign a new deal.
Just don't be surprised if that deal keeps him in the Windy City as the Cubs haven't ruled out bringing him back. But the Chicago White Sox could also be in play here as Kyle Schwarber would fit in nicely on the South Side as a designated hitter.
Kyle Schwarber didn't have great regular season stats but excelled in the postseason for the Cubs
Taken by the Chicago Cubs in the first round of the 2014 MLB draft, Kyle Schwarber only spent about a year in the minors before making his big-league debut with the big club in June 2015. He was briefly sent back to Triple-A Iowa after his first stint in the majors but he wasn't down long as he came back to the Cubs and played a major role in helping them to the postseason, a postseason in which he truly made a name for himself.
In nine games in the 2015 postseason, Schwarber hit .333 and blasted five home runs (a Cubs record), making him the only MLB player in history to hit five home runs in a single postseason at the age of 22 or younger.
The following season, Kyle Schwarber played just two games in the regular season before tearing his ACL and LCL in a collision with Dexter Fowler but made a dramatic comeback and joined the Cubs in the World Series, collecting seven hits against the Indians while hitting .412 with a .500 on-base percentage, helping the North Siders to the franchise's first championship in 108 years.
Schwarber struggled often, both on offense and defense, but now-former Cubs president of baseball operations Theo Epstein would never put him on the trading block. Multiple teams asked over the years and the Cubs simply wouldn't let him go, perhaps because of the success he had in the postseason over the years as he hit 58 points higher in the playoffs then he did in the regular season.
In 551 regular-season games, Schwarber hit just .230 with 121 home runs, 279 runs batted in, and an OPS of .816. In 24 postseason games with the Cubs, he hit .288 with six home runs, 11 runs batted in, and an OPS of .981.
He posted a heartfelt message to Cubs fans and he still could end up back on the North Side
On Thursday, the day after he was released, Kyle Schwarber posted a touching "thank you" message to Cubs fans on Twitter (which you can view above) in which talked about how special it is to play at Wrigley Field. And while there's certainly a strong chance he'll be in a different uniform the next time he plays at the Friendly Confines, there's still the chance that the Cubs could bring him back, as new president of baseball operations Jed Hoyer told the media in a video call on Wednesday night (h/t ESPN).
"He [Kyle Schwarber] wasn't surprised. He was disappointed. Any competitor would be.

"We'll definitely keep the door open. We'll continue to talk about ways to bring him back. … We had a good conversation. He's a Cubs legend. No question about that."

Jed Hoyer on Kyle Schwarber
But there's certainly another option for Kyle Schwarber in the Windy City and a very intriguing one at that.
Kyle Schwarber could be a solid DH for the White Sox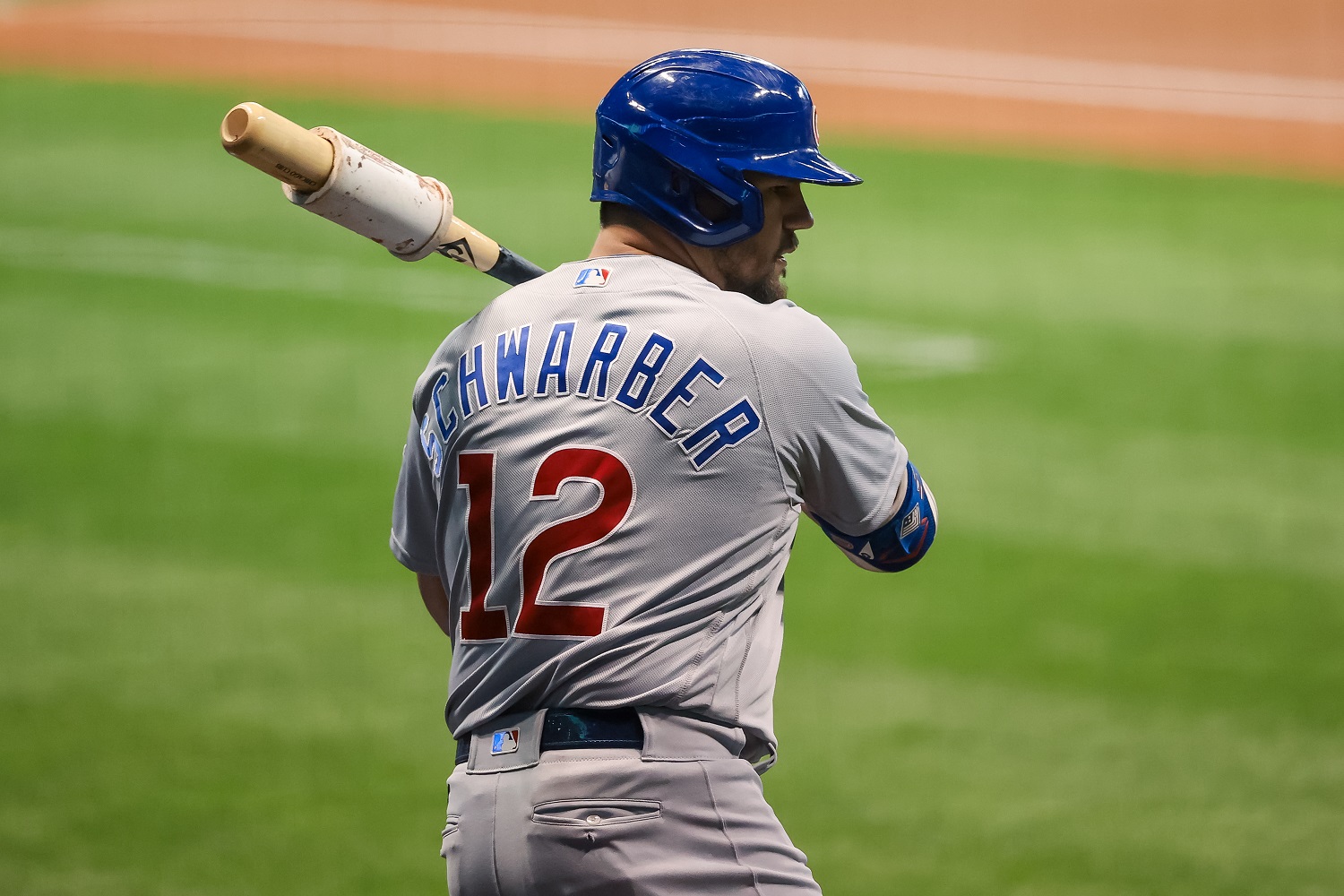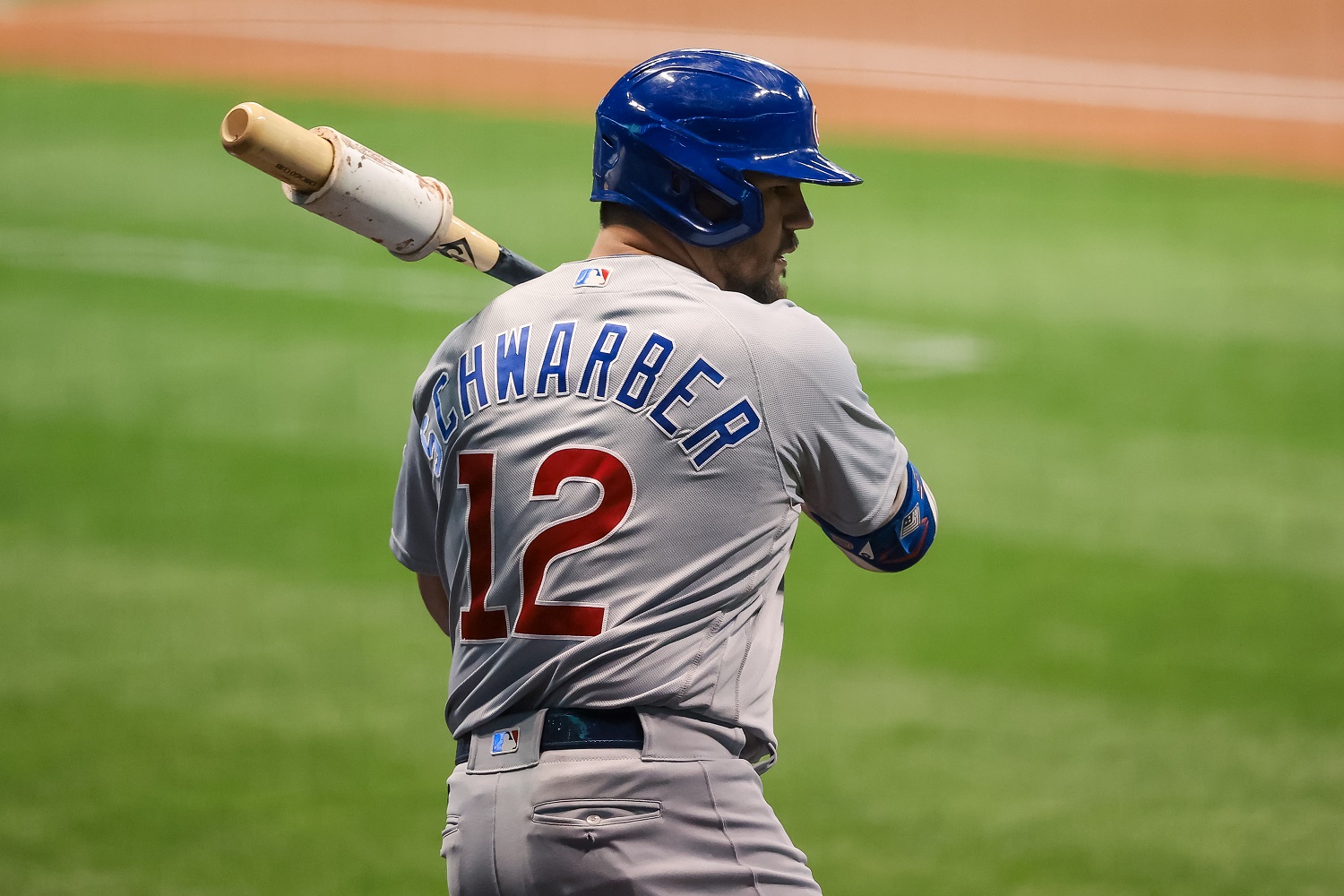 The Chicago White Sox are a team on the rise. They've got some of the best young players in baseball and also happen to have the reigning American League MVP in first baseman Jose Abreu. The Pale Hose fizzled in their first postseason appearance in a dozen years, losing to Oakland in three games, but have brought in three-time World Series-winning manager Tony La Russa to replace the fired Rick Renteria and Kyle Schwarber could certainly be another new addition in 2021 as well.
The White Sox seem to be set in left field with Eloy Jimenez but adding Schwarber on a one-year deal to be the designated hitter could work. The team has top prospect Andrew Vaughn seemingly waiting in the wings to be the everyday DH but he hasn't yet played above Single-A ball and likely won't be ready to make a big impact in 2021. So adding a left-handed power hitter with postseason experience that can draw walks for a season or two might not be such a bad idea for a team with big championship inspirations over the next few years.
Stats courtesy of Baseball Reference