Jon Lester Dropped $47,000 on Beer Over the Weekend in an Amazing Gesture To Cubs Fans
Not knowing whether or not he'll be in a Chicago Cubs uniform in 2021, Jon Lester spent $47,000 on beer this past weekend as a "thank you" to fans.
Jon Lester has clearly enjoyed his time with the Chicago Cubs. And why wouldn't he have? He made a ton of money, helped the team to its first World Series win in 108 years, and was seemingly one of the most beloved athletes in the Windy City over the past six years.
But at the moment, Lester has no idea if he'll be wearing a Cubs uniform next season, although he certainly wants to. But just in case that doesn't happen, the five-time MLB All-Star wanted to go out with a bang and he certainly accomplished that as he dropped more than $47,000 on beer in an incredible "thank you" gesture to Cubs fans.
Jon Lester pitched six seasons for the Chicago Cubs
After winning two World Series with the Boston Red Sox and a short stint with the Oakland A's, Jon Lester signed a six-year/$155 million deal with the Chicago Cubs ahead of the 2015 season, a deal some still call the most important free-agent signing in Cubs history. What that contract did was solidify that the franchise was truly ready to go all in to compete for a World Series title. Theo Epstein knew what he was getting in Lester due to their time together in Boston and it worked out beautifully.
Sure, Lester's first season in the Windy City wasn't overly pretty with the 11-12 record. But he only had a 3.34 ERA. In 2016, he went 19-5 with a 2.44 ERA, was named an All-Star, finished second in the NL Cy Young vote, and was also the co-MVP of the NLCS. He made three appearances in the World Series, including a crucial relief stretch in Game 7, and helped the Cubs win their first championship since 1908.
Lester earned another top-10 finish in the NL Cy Young vote in 2018, a season in which he went 18-6 with a 3.32 ERA. In six seasons with the Cubs, Lester posted a record of 77-44 with a 3.64 ERA.
Here's a little bonus fact for you. Did you know that Jon Lester's win-loss percentage (.636) and ERA (3.64) with the Cubs were exactly the same as they were with the Red Sox?
His $25 million option for 2021 was not picked up
This past weekend, the Cubs chose not to exercise the $25 million option on Jon Lester's contract, thus making him an unrestricted free agent. However, Lester remains confident that a new deal can be reached and is really hoping to get his 200th career win in a Cubs uniform, as he told ESPN.
"Since Day 1 it's been awesome to be a part of. They have made my family feel like family and accepted us from the beginning. It's been a fun ride, and hopefully the ride is not over.

"I know there is some doubt as far as the money that's out there, but I would like to think we can definitely get this thing done."

Jon Lester
But just in case he's wearing a different uniform in 2021, Jon Lester made sure that Cubs fans will remember him fondly.
Jon Lester spent $47K on beer for Cubs fans over the weekend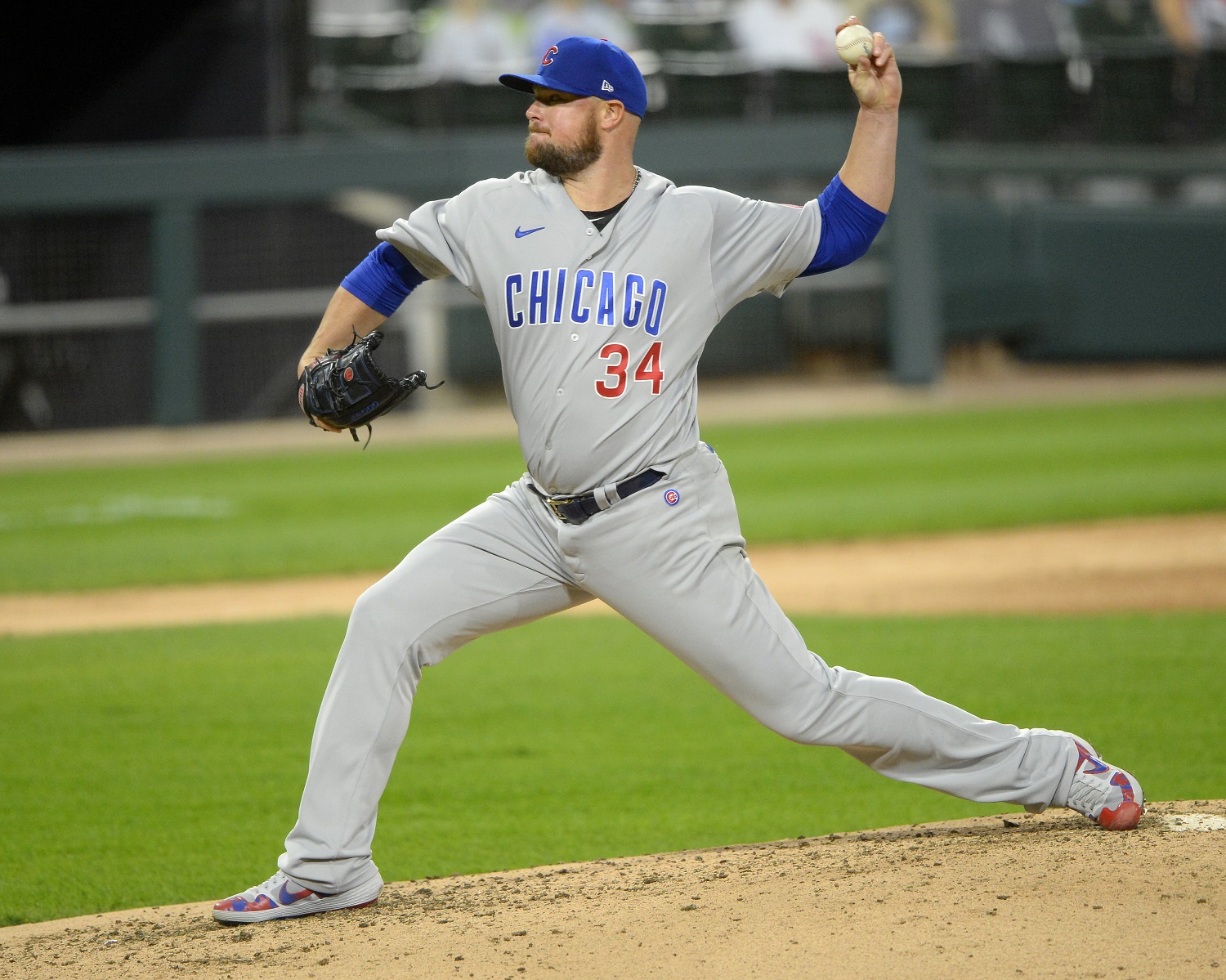 Late last week, Jon Lester announced that he'd be buying Miller Lite (his favorite beer) for patrons at four different bars in Chicago over the weekend as a "thank you" to Cubs fans that have supported him over the last six years. He tweeted out on Monday that a total of 4,838 beers were purchased and he added a 34% tip at each establishment, obviously the number he wore on his Cubs uniform.
In total, Jon Lester dropped 47,094.90 over the three-day period. If you're gonna go out, you might as well go out in style.