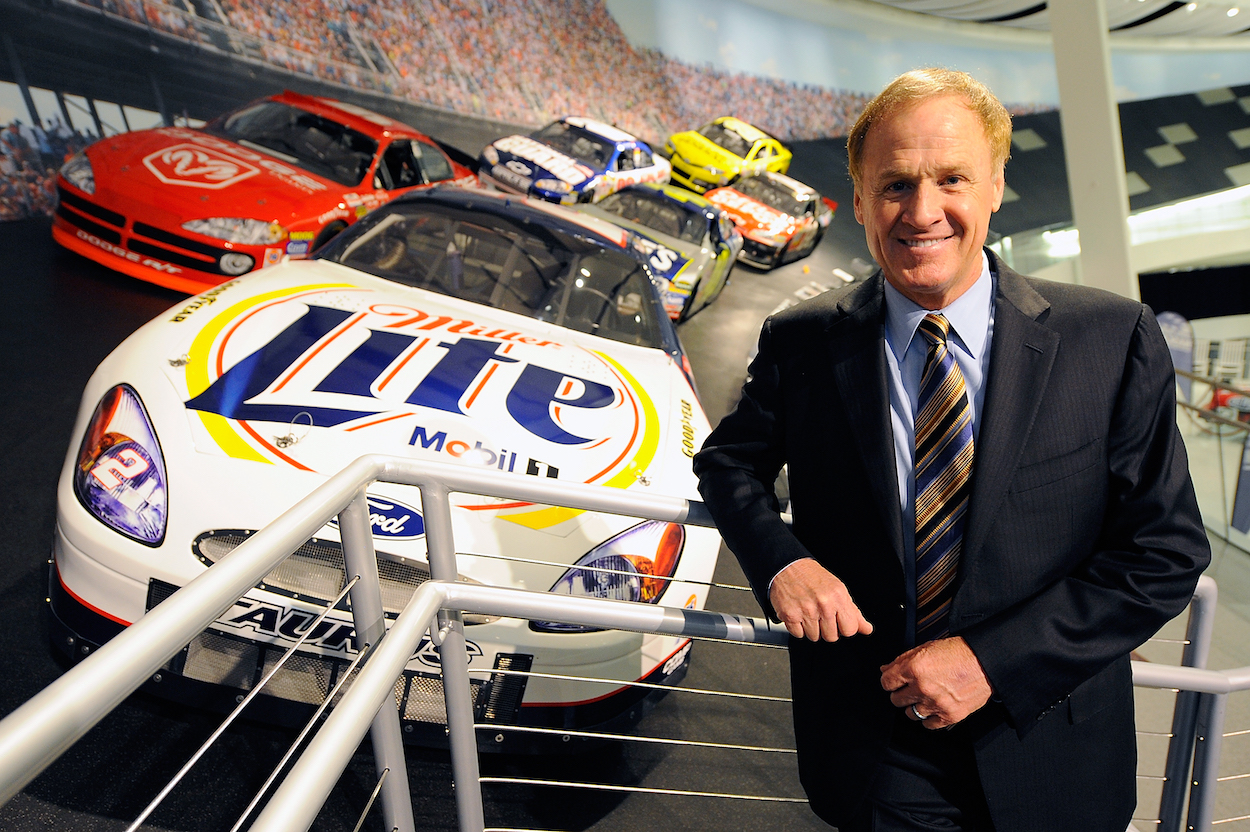 Dr. Jerry Punch Recounts Incredible Story to Dale Earnhardt Jr. About Time He Saved Rusty Wallace From Dying a Bizarre Death After a Horrifying Accident
Dr. Jerry Punch recently told Dale Earnhardt Jr. on his podcast about the time he saved Rusty Wallace from dying in an incredibly bizarre way after a horrifying accident in practice.
Dr. Jerry Punch is a broadcasting legend known for his work in both college football and motorsports. In the world of NASCAR, Punch was good friends and a confidant of Dale Earnhardt Sr. The two men were both there during the Busch 500 practice at Bristol in 1988 when Rusty Wallace had a terrible accident that sent his car tumbling numerous times down the track before stopping just a few feet from Punch.
What happened in the next few minutes was as bizarre as it was miraculous. Punch jumped into action and ultimately saved Wallace from dying due to a very unexpected reason. The doctor relived those frightening moments on a recent episode of the Dale Jr. Download. 
Rusty Wallace in terrible accident during practice at Bristol
Rusty Wallace and Dale Earnhardt Sr. were both running their standard practice laps before the 1988 Busch 500 at Bristol when disaster struck. Wallace cut a tire and slid into the wall on turn four. His car then climbed the wall and went airborne before it started tumbling down the front stretch. Punch described what he saw in a recent episode of the Dale Jr. Download podcast.
"I heard this crunch, and I look up and see this Pontiac Grand Prix and it looks like a punt spiraling nose first up," the former college football reporter described. "And then it gets in the air and the wind catches it and turns sideways and it barrel rolls four or five times and comes to rest with the front of the car on pit wall."
Punch said he was visiting with driver Rick Mast and was fortunately just a few feet away from where Rusty Wallace's car came to rest. 
Jerry Punch saves his life 
Jerry Punch immediately jumped over the pit wall and rushed to Rusty Wallace's car. What he saw when he arrived just seconds later didn't look good. The roof was pushed down, the window net was buckled, which prevented Punch from getting it open, and worst of all, Wallace was unconscious.
"He had an open-faced helmet. He's slumped over in the car and blood out of both sides of his mouth. I could see his uniform. He's not breathing. He's not moving. I'm trying to get my hands through the window net just to grab his airway because I figure if he's bleeding into his mouth or whatever, I can at least get his jaw pulled forward to get some semblance of an airway." 
Punch said while trying to get to Wallace, Dale Earnhardt Sr. had pulled up his car right behind Wallace's and frantically asked how he could help. Shortly after, numerous NASCAR officials arrived to extract Wallace, including one official who asked Punch to back away. After the doctor informed him he was keeping Wallace's airway open, one of the men took a pair of hats and put them over his face to use as a shield.
"I'm holding him through the window net the best I can and they're sawing this roof so I don't get sparks and stuff in my face. And we get to Rusty within the next few minutes."
They lifted him out of the roof, put him on a backboard, and into the ambulance, and were preparing to intubate Rusty Wallace when he started breathing.
Rusty Wallace almost choked to death on a sandwich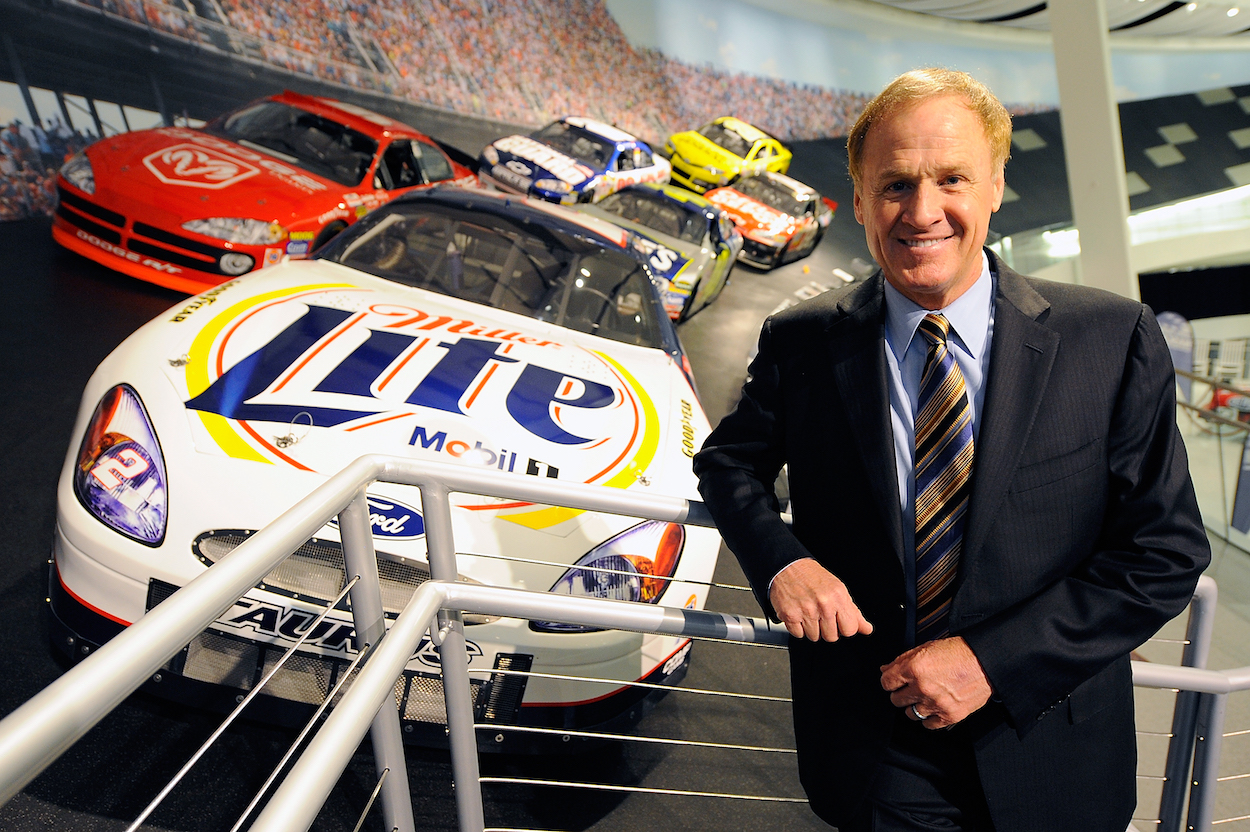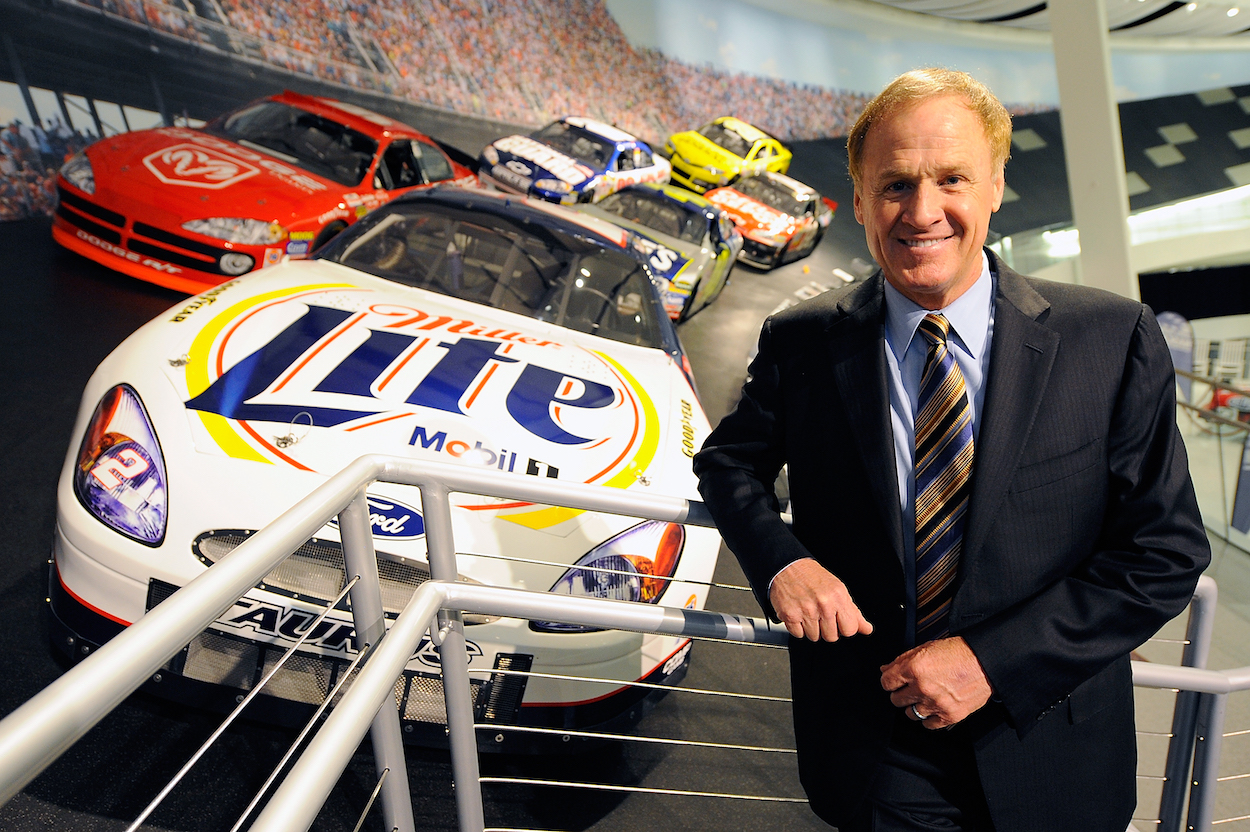 During Rusty Wallace's NASCAR Hall of Fame induction ceremony in 2013, he recalled the whole incident. Wallace said before the race he inhaled a ham sandwich, which caught the attention of Richard Petty, who then offered him what turned out to be prophetic advice.
"Don't you know, any smart race car driver knows you can't have a sandwich and jump right out on the race track and go practice," Petty told Wallace. "If you wreck, that thing could get clogged up in your esophagus and you can choke and die."
Wallace ignored Petty's guidance and then went on the race track and had his terrible accident. 
"So the not breathing wasn't trauma-related. It wasn't head injury-related. It was physically the blockage from the sandwich," Punch told Earnhardt on the podcast. "I didn't know. We needed to have an airway because I knew he was going to be in cardiac arrest within minutes if we didn't get an airway to him."
Rusty Wallace went on to race that weekend where he finished ninth. He finished second that year in the season standings. And all of it could have tragically never happened because of a ham sandwich.
Like Sportscasting on Facebook. Follow us on Twitter @sportscasting19.