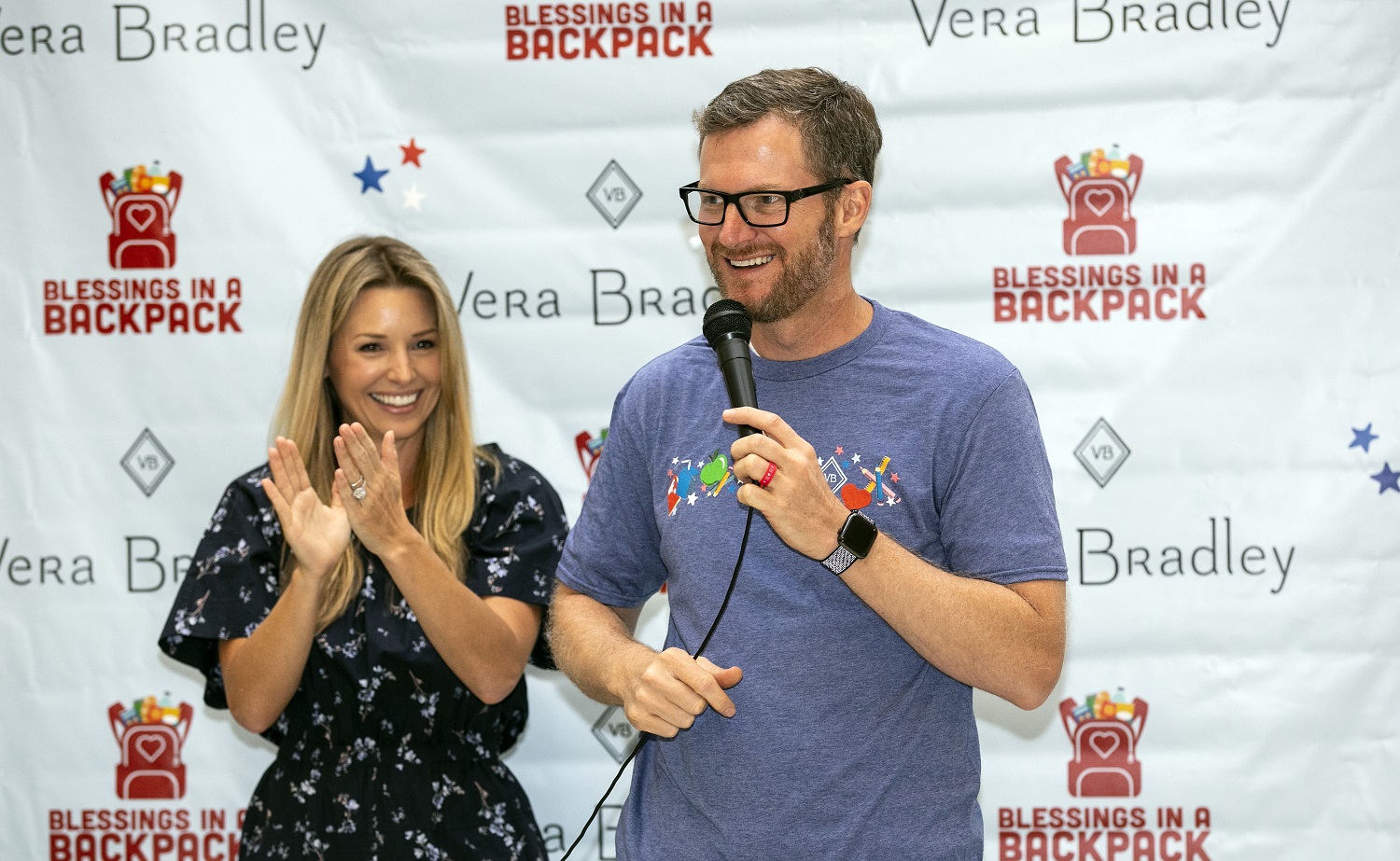 Dale Earnhardt Jr. Crosses the Finish Line of His $3 Million Pet Project
Dale Earnhardt Jr. and wife Amy restored a 3,300-square-foot home in Key West, Florida. They recently sold it for $3 million.
A man needs a way to relax, but weekend drives to garage sales and charity car washes wouldn't cut it for Dale Earnhardt Jr. After making a career of pushing 200 mph in nationally televised NASCAR Cup Series races, he's dabbled in network and race analysis on TV and found another TV gig that just dropped $3 million into his bank account.
Dale Earnhardt Jr. has plenty of racing-related gigs
The net worth of Dale Earnhardt Jr. was recently estimated to be in the $300 million range. As such, it's not as though the winner of 26 NASCAR Cup Series races needs to take on odd jobs to pay the cable and phone bills in retirement. Still, he's kept busy with his racing-related ventures.
It's easy to open various doors with all those wins on the biggest circuit and 24 more triumphs in Xfinity Series cars, where he captured the season titles in 1998 and '99.
Earnhardt co-owns JR Motorsports, which fields teams in the Xfinity and Camping World series. Current NASCAR Cup Series drivers Chase Elliott and Cole Custer picked up experience while representing JRM.
Earnhardt has also done race commentary for Fox and NBC on weekends and developed a following with his Dale Jr. Download podcast sharing racing stories.
The Earnhardts took on a made-for-TV project
Dale Earnhardt Jr. and wife Amy became television personalities in 2018 in Renovation Realities: Dale Jr. & Amy, a four-episode series that aired on DIY. The series tracked their progress in restoring one of their several homes deep in the Florida Keys shortly after Dale's retirement from full-time driving.
While he has long been interested in home-improvement projects, Amy's expertise is in interior design. That made their 2009 purchase of the Key West property for $2.4 million the perfect way to spend time together. For what it's worth, the five-bedroom, 3.5-bath home needed a lot of work even before Hurricane Irma roared through the region in September 2017.
Tackling big jobs wasn't anything the Earnhardt's weren't used to. In fact, they met when the architectural firm where Amy worked took on the construction of Dale's North Carolina home.
Aside from the basic repairs and touch-ups, the Earnhardts spruced up the kitchen and bar area overlooking the pool with a ship wheel to highlight a pirate ship motif.
The Key West home has sold for $3 million
Retired NASCAR driver Dale Earnhardt Jr. and wife Amy have sold the 3,300-square-foot Key West, Florida, house featured in a DIY mini-series for $3 million, according to Outkick.com.
The original listing made note of the Earnhardt connection to the house, which was built in 1863 and overhauled in 1923, and sits on a modest two-tenths of an acre. The property only has a one-car garage, but the pool is reputed to be one of the deepest and largest in Key West.
If the price tag on the two-story home seems extravagant, the new owner can take comfort in the property taxes coming in at a modest $28,258 a year.
Like Sportscasting on Facebook. Follow us on Twitter @sportscasting19.