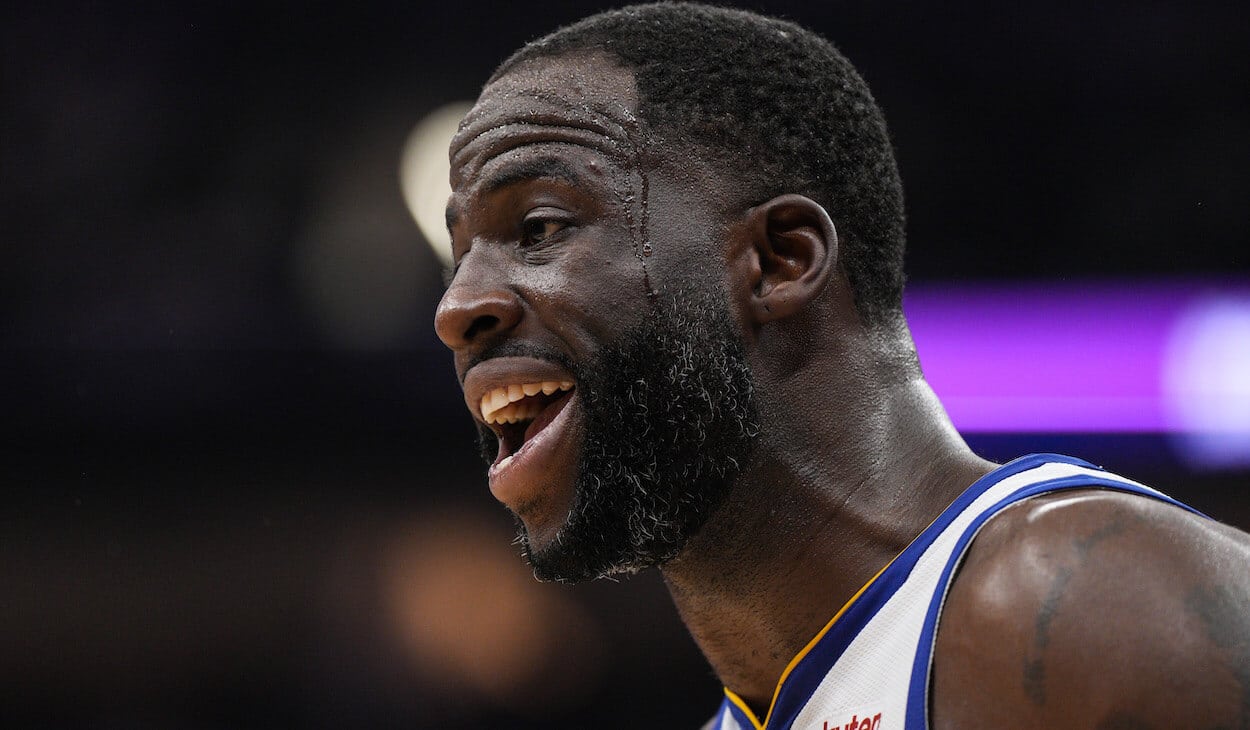 WATCH: Draymond Green Stomps Domantas Sabonis and Gets Ejected in Wild Warriors Loss
The Warriors-Kings NBA playoff series just took a dramatic turn as Golden State went down 2-0 after Draymond Green stomped Domantas Sabonis.
There's never a dull moment in the NBA playoffs when Draymond Green is involved. In Game 2 of the Golden State Warriors series against the Sacramento Kings, referees ejected Green after he stomped on the chest of Kings star Domantas Sabonis. The ejection cost the Warriors as the team took a 114-106 win/loss go down 2-0 in the series.
Watch Draymond Green stomp Domantas Sabonis before Game 2 ejection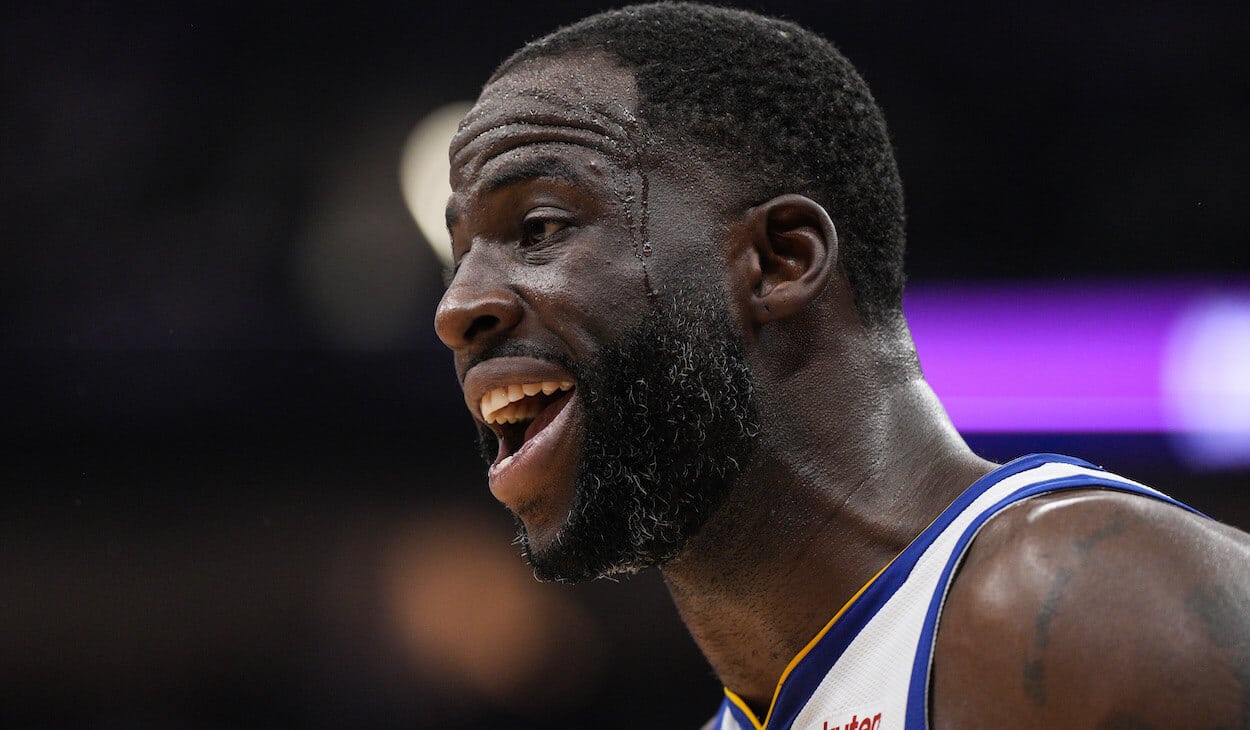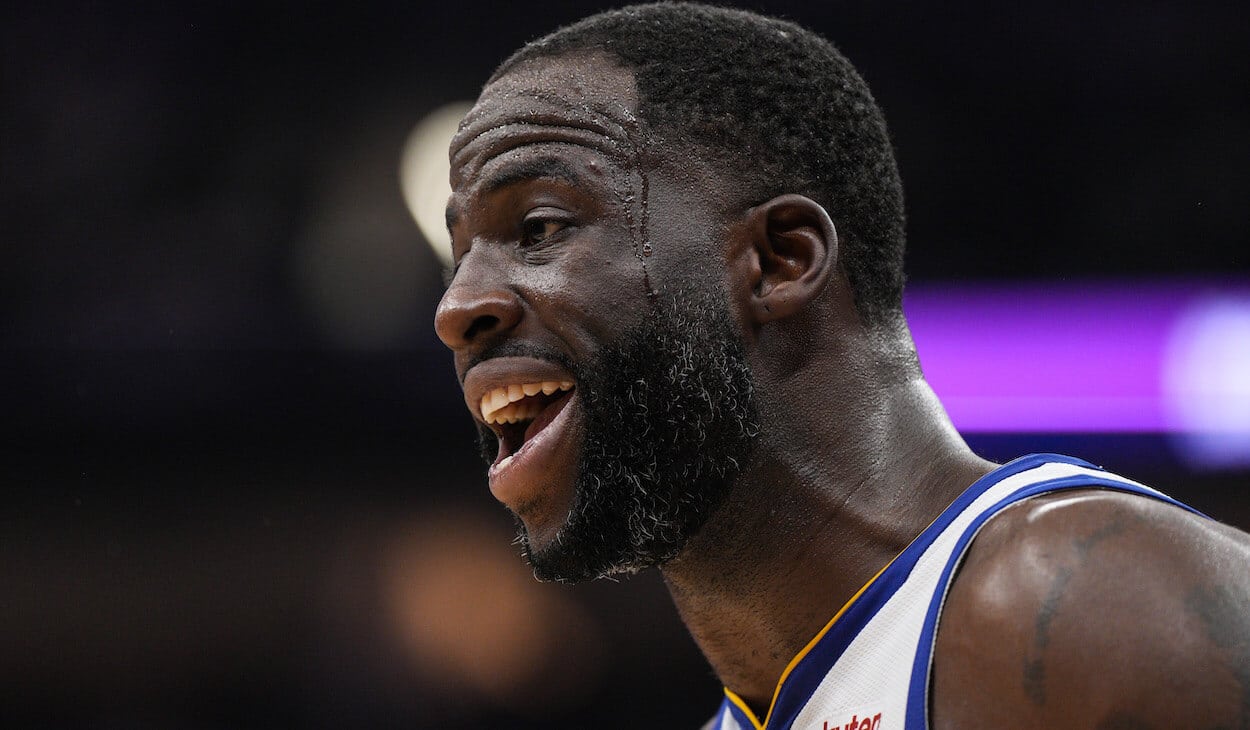 Draymond Green is a controversy magnet. Whether it's hitting LeBron James below the belt back in the 2016 NBA Finals or punching his own teammate in practice, Green isn't afraid to mix it up on the court.
In Round 1 of the 2023 NBA playoffs, Green once again took it too far. Late in the fourth quarter, Kings forward Domantas Sabonis got knocked to the ground and grabbed Green's foot while he was on the floor.
Green shook free but then stomped on Sabonis' chest and pushed off the downed player to jump over him.
Initially, the referees gave Draymond a technical for the play. However, upon review, the officials decided to give Sabonis a technical for the leg grab while Green got a flagrant-2 foul, which comes with an automatic ejection.
During the review, Green made things worse by jawing with Kings fans behind the Warriors' bench.
The ejection hurt the Warriors but may not have changed the outcome of the game. The question now, though, becomes, will Draymond Green be suspended for Game 3?
Kings got a wild win in Game 2 to go up 2-0 in the NBA playoffs series 
As expected, Game 2 of the Kings-Warriors series was an offense-heavy, back-and-forth affair between the teams that finished first and second, respectively, in points per game during the regular season.
After a Game 1 win by the Kings, the home team came out a little sluggish, going down 23-17 after the first quarter. However, a 41-point second-quarter outburst gave Sacramento a 58-52 lead at the half.
The Kings took their lead from six to eight at the end of the third, but the Warriors chipped away and tied it up with six minutes to go with a 12-4 run in the fourth quarter.
The Kings got their lead back to six two minutes later and never relinquished it again, winning the game 114-106.
Stephen Curry led the Warriors with 28 points in the game, while Domantas Sabonis and De'Aaron Fox both put in 24 for the Kings.
Game 3 is Thursday, April 20, at 10 pm ET at Golden State.