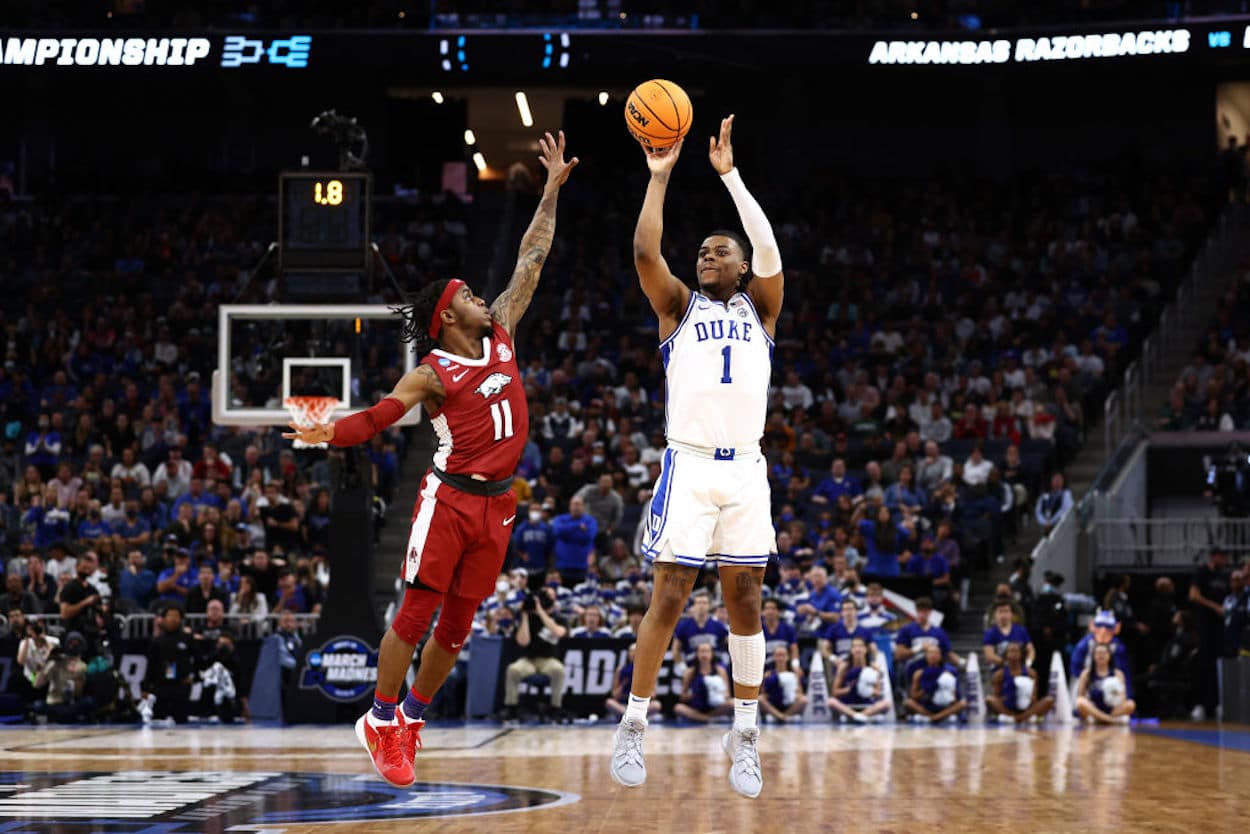 Duke Basketball: Trevor Keels Can Still Return to Durham, but He's Running Out of Time
Trevor Keels has declared for the NBA draft, but there's still a chance for him to return to Duke before it's too late.
By this point in the college basketball calendar, most rosters are more or less set. While there could be a late transfer or a last-second change, coaches largely know what they'll be working with in the fall. Jon Scheyer and the Duke Blue Devils, however, are still staring at one question mark: Trevor Keels.
While the guard previously announced that he was entering the NBA draft, he left the door open to a potential return to Duke. That could make sense, based on his predicted draft status, and would help the Blue Devils, but there's still a major complicating factor. At this point, Keels is simply running out of time.
Trevor Keels left Duke for the NBA draft, but a return is still possible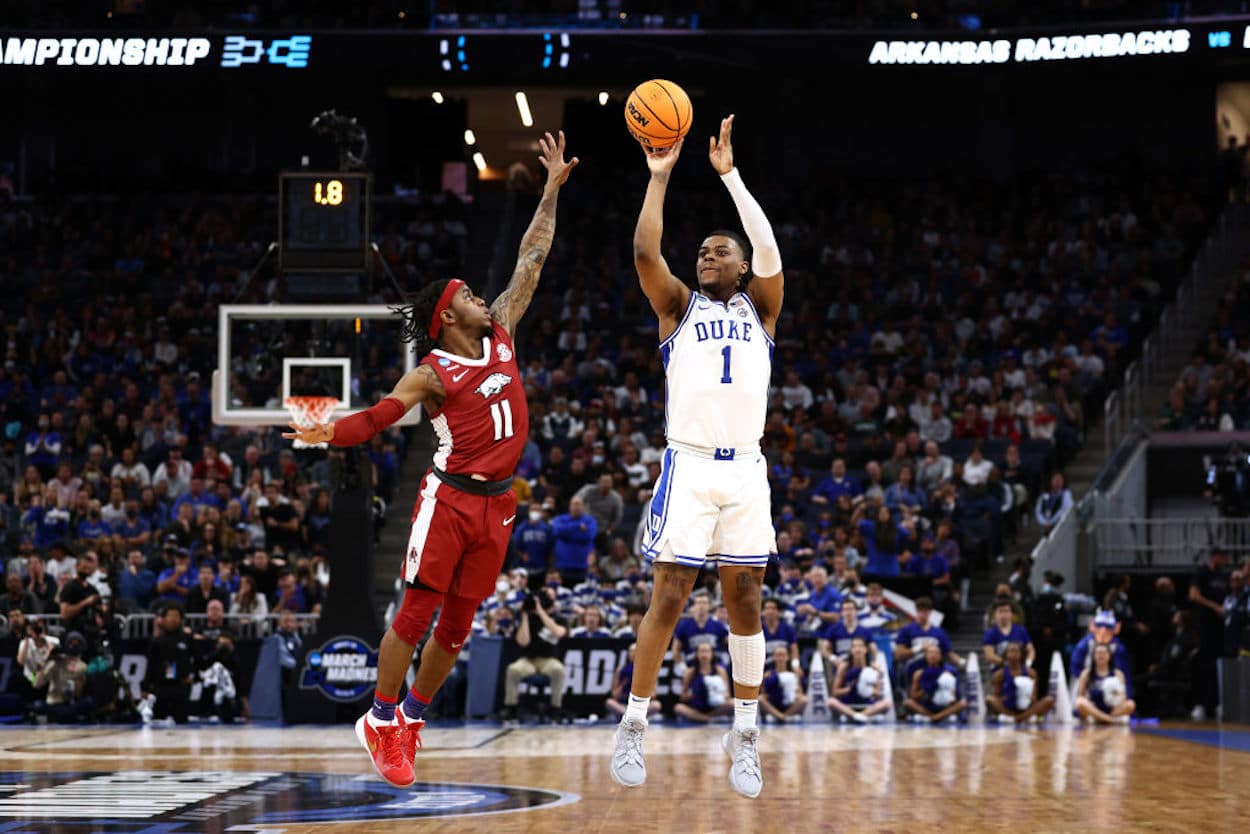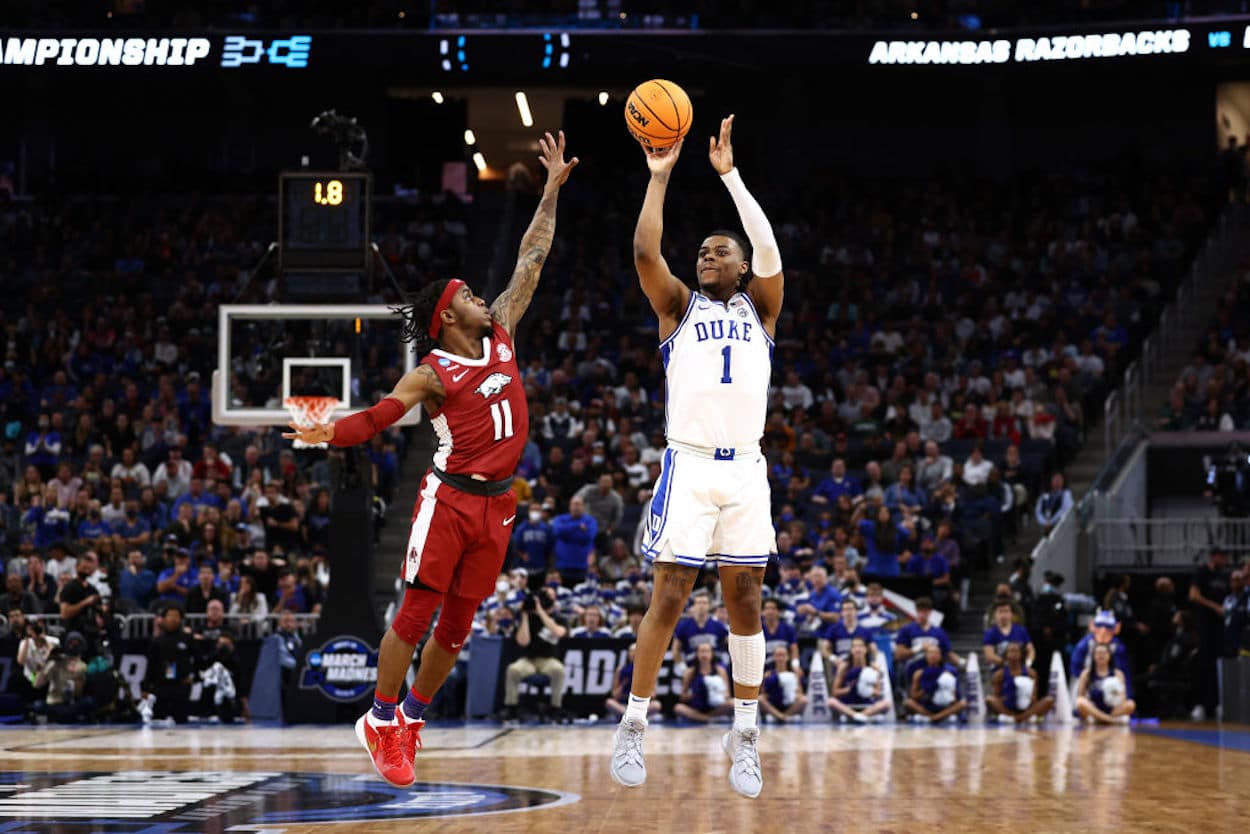 Although the team fell short of the ultimate prize, the 2021-22 Duke Blue Devils boasted plenty of talent. Trevor Keels was no slouch, but, at the same time, the young guard didn't quite steal the spotlight like some of his peers. He showed flashes of brilliance and the ability to be a strong defender but never quite put it all together.
While that reality didn't stop him from entering into the 2022 NBA draft, he did so without an agent, meaning that he can still return to college. As of now, it seems like the guard is still weighing his options.
"I don't want to make a decision until the deadline, when it's time to make the decision," Keels said, according to Adam Finkelstein of 247Sports. "Right now, I'm focused on, 100%, being here, going through the process, and trying to get to my goal, my ultimate goal. Coach Scheyer knows that. Me and him talk every day. It's never about him wanting me to come back. He knows I'm in this ,and I told him 'support me,' and he told me he's going to support me on this journey. When it's time to make a decision, we'll sit down and make a decision."
From afar, it's easy to see the conflicting factors affecting Keels' decision. If he remains in the draft, he has a legitimate chance of landing a job, even if he's not going to be a lottery pick. Returning to Cameron Indoor Stadium could boost his status, but the guard could also be overshadowed by a top-ranked recruiting class. Seniority and experience matter, but, at a school like Duke, where the stakes are always high, no one is guaranteed a starting job.
With all of that being said, though, time is of the essence. Should Keels want to withdraw from the draft and return to the NCAA ranks, he'll have to make that call by June 1.
At this point, Jon Scheyer and Duke probably don't have that much to worry about
In Finkelstein's estimation, "it's too close to call [Keel's future] at the moment, but there's probably a higher likelihood that he stays in the draft." While that may seem like a blow to Duke's upcoming campaign, the Blue Devils are probably in a position to roll with the punches.
As mentioned above, Scheyer landed the top-ranked recruiting class in the country. It features two guards, Dariq Whitehead and Jayden Shutt; the former is an outstanding athlete capable of shining on both ends of the floor, and the latter is a deadly shooter whose game is somewhat reminiscent of Scheyer's. Add the returning Jeremey Roach to the mix, and there's not really a gaping hole in Duke's backcourt.
Would Keels be welcomed back into the fold? Of course. Talent and experience are always welcome, and it's easy to see him slotting into a veteran role, initiating the offense and guarding the other team's best defender. At this point, that's a "nice to have" rather than a "must have."
While it always feels a bit gross to look at players as assets rather than human beings, Duke is in a pretty ideal position regarding Keels' future right now. If the guard chooses to remain in the draft, the program is prepared to move on without him. If he has a change of heart and returns to campus, he'll only make a position of strength even stronger.
Through that lens, those in Durham don't have much to stress about. They'll just have to wait for the June 1 deadline to learn Keels' decision and then proceed with the offseason more or less as planned.
Like Sportscasting on Facebook. Follow us on Twitter @sportscasting19 and subscribe to our YouTube channel.