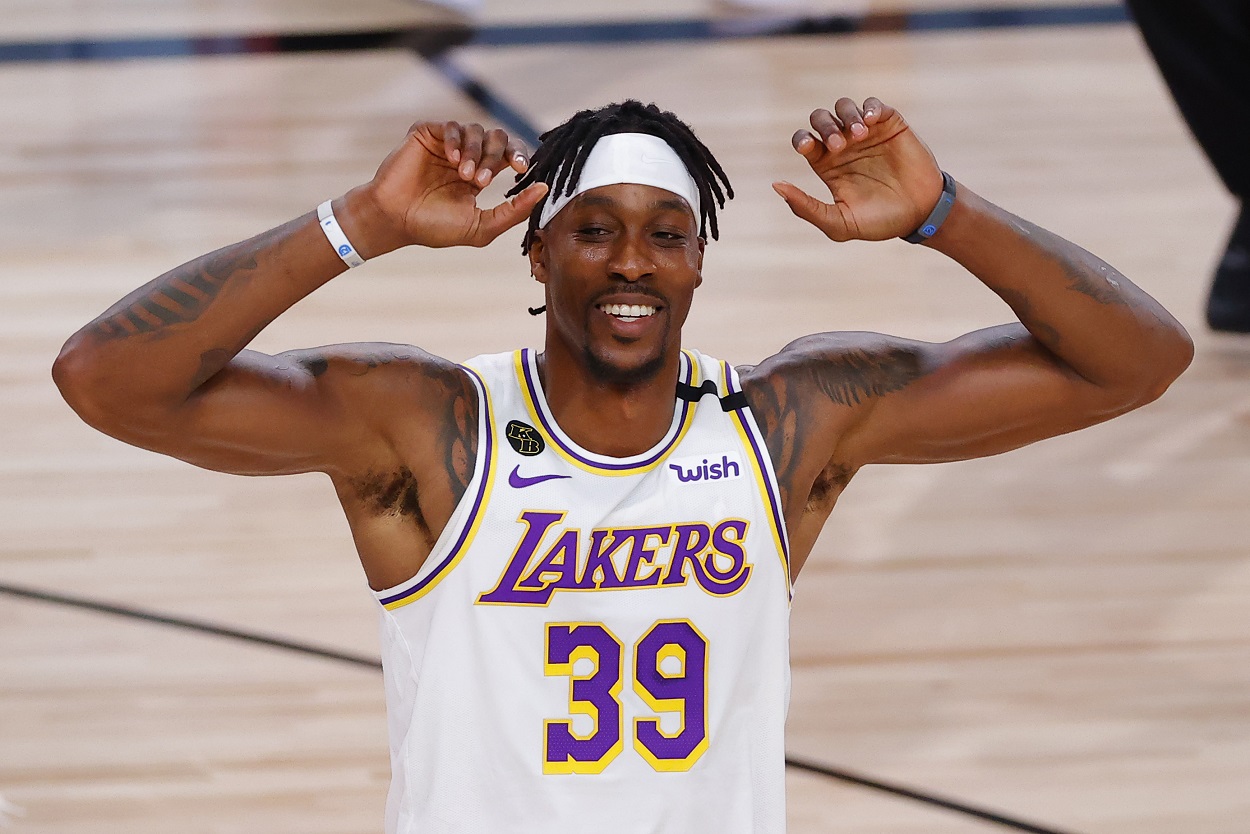 Dwight Howard Set an Odd NBA Record by Joining the Lakers for a Third Time
Dwight Howard has set an obscure NBA record by joining the LA Lakers for a third time.
As you've likely heard by now, the Los Angeles Lakers signed several big-name players over the first two days of NBA free agency, many of which have previously worn the purple and gold. One such player, of course, is eight-time NBA All-Star Dwight Howard, who is now set for his third run in Hollywood and will set an odd NBA record the moment he officially signs his new contract.
In joining the Lakers for a third time, Dwight Howard has set an obscure NBA record
On Monday, it was announced that Howard would be returning to the Lakers for a third time after agreeing to a one-year deal worth just over $2.64 million. As the Lakers are carrying the heavy contracts of LeBron James, Anthony Davis, and newly acquired Russell Westbrook, they needed to find multiple veterans willing to play for the minimum, and Howard was willing to do so ahead of what will be his 18th NBA season.
When Howard's contract becomes official this Friday, August 6, at 12:01 p.m. Eastern, he will become the only player in NBA history to play three times for a team with whom he was named an NBA All-Star. He also becomes just the second NBA All-Star to spend three stints with any one team. The other is Devin Harris, who was an All-Star with the then-New Jersey Nets in 2009 and played three separate stints with the Dallas Mavericks.
And if Howard, Trevor Ariza, Kent Bazemore, and Wayne Ellington all play at least one game for LA next season, the Lakers would be just the third team in the last four decades to play four players who each previously suited up for them. The 2012-13 New York Knicks and the 2019-20 Houston Rockets were the other two.
Howard was an NBA All-Star during his first stint with the Lakers in 2012-13
The reason Howard is able to set such an obscure NBA record is that he was an NBA All-Star during his first stint with the Lakers back in 2012-13, a stint that lasted just that lone season.
After spending the first eight seasons of his career with the Orlando Magic, Howard was traded to the Lakers in August 2012 to replace Andrew Bynum, who was sent to the Philadelphia 76ers as part of the four-team deal. At that time, Howard was considered by many to be the best center in the NBA as he'd already been a six-time All-Star, a six-time All-NBA selection, and was the three-time reigning Defensive Player of the Year.
He had yet another solid year in 2012-13, averaging 17.1 points, a league-high 12.4 rebounds, and 2.4 blocks per game, which earned him a trip to his seventh All-Star Game and a seventh All-NBA selection. But he famously clashed with Kobe Bryant throughout the season and signed with the Houston Rockets ahead of the 2013-14 season.
He won his lone NBA title in LA in 2020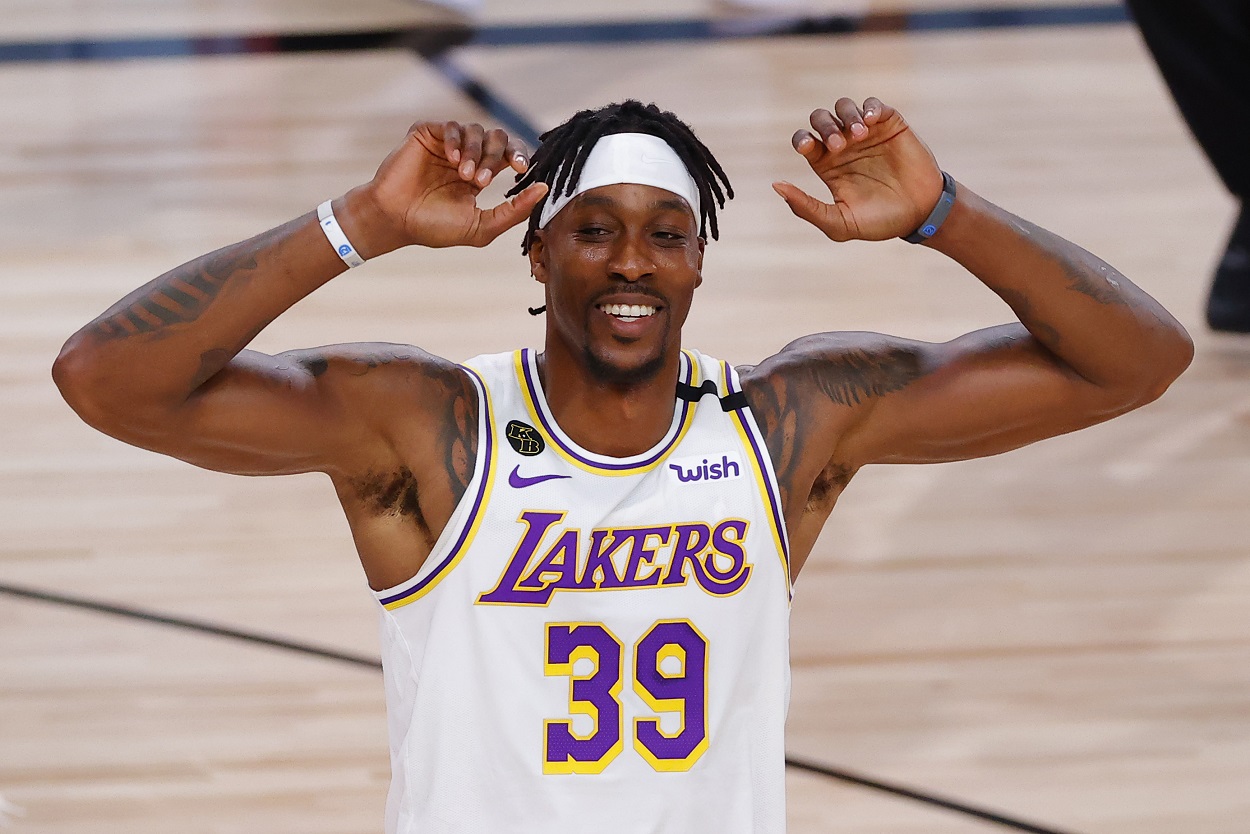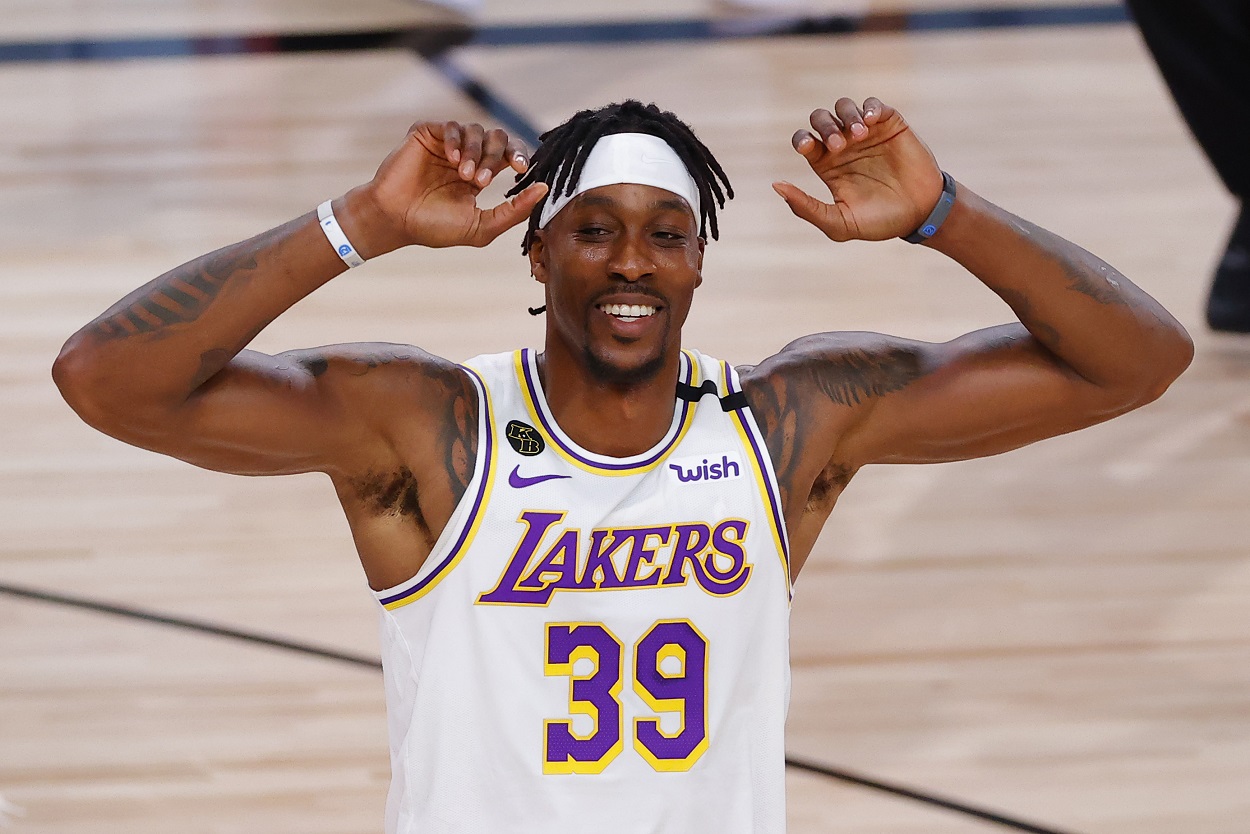 After three seasons with the Rockets, Howard bounced around the NBA, spending one season each with the Atlanta Hawks, Charlotte Hornets, and Washington Wizards. After starting every game of his career up to that point, he agreed to a reserve role with the Lakers ahead of the 2019-2020 season, which turned out to be a brilliant move.
For the first time in years, it looked as if he was enjoying the game of basketball. Sure, he posted career lows in just about every statistical category, but he finally got the one thing that was missing from his career as he helped the Lakers to an NBA championship. Will history repeat itself in 2021-22? We'll find out soon enough.
Stats courtesy of Basketball Reference; Contract info courtesy of Spotrac