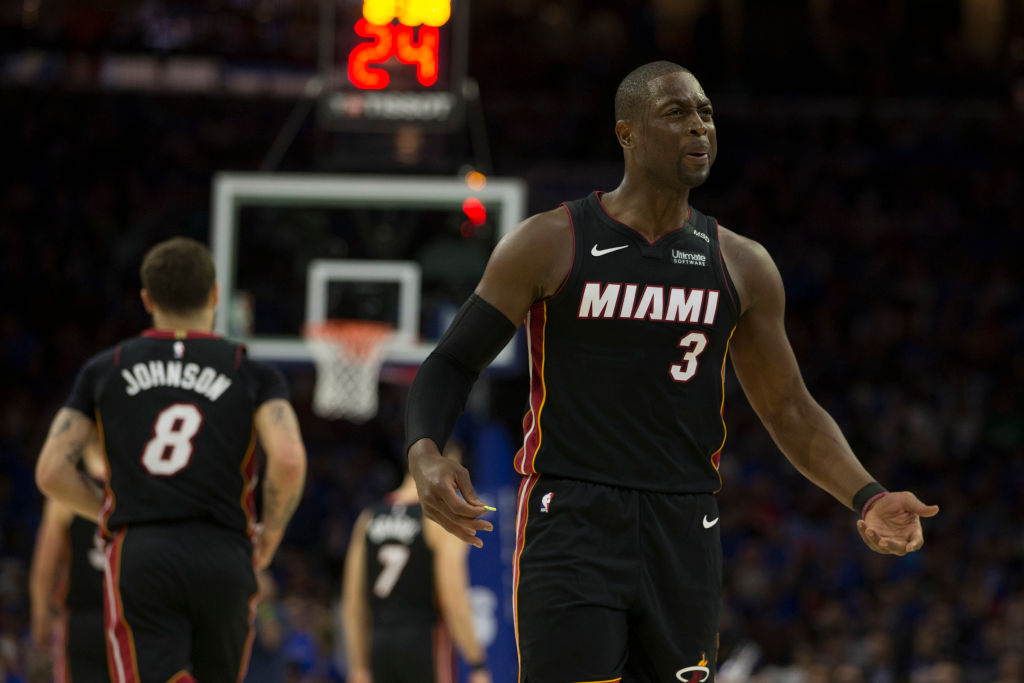 Dwyane Wade's Biggest Assist Ever: Supporting His Child
Dwyane Wade and wife Gabrielle Union have been speaking up about supporting daughter Zaya.
Dwyane Wade figured out long ago how to become a top-notch basketball player.
He practiced and persevered, outperformed the competition, and went on to score more than 23,000 points during a 16-year NBA career in which he also handed out 5,700 assists to fellow greats, including LeBron James.
Now, Wade is showing he's equally adept at being the kind of father one of his children needed recently.  
He did it by listening.
Dwyane Wade discusses supporting his daughter
Dwyane Wade appeared on TV this week to tell his story about 12-year-old Zaya, formerly known as Zion.
Speaking to talk show host Ellen DeGeneres, the recently retired basketball star said the transition process began the day Zaya came home and initiated a discussion about using she/her pronouns.
"When our child comes home with a question, when our child comes home with an issue, when our child comes home with anything, it's our job as parents to listen to that, to give them the best information that we can, the best feedback that we can," Wade explained.
Wade conceded that his upbringing and previous parenting experience — Zaya is the second oldest of his four children — did not prepare him to provide all the answers immediately. Just like a basketball player might go to the gym to smooth out their jump shot, Wade went to work by listening and learning about the transgender community.
He told DeGeneres that he and wife Gabrielle Union have been seeking guidance from friends and associates in the entertainment community who have relevant life stories to share.
Dwyane Wade and Gabrielle Union rally around Zaya
Dwyane Wade telegraphed this week's disclosure in a December podcast when he alluded to rethinking his views about the transgender and gay community.
The father of four is now married to actress and TV personality Gabrielle Union, who is Zaya's stepmother. In conjunction with her husband's TV appearance, Union introduced Zaya in a Twitter video in which the child asked, "What is the point of being on this earth if you're trying to be someone you're not?"
Zaya Wade's biggest supporter may be older brother Zaire, 18. The siblings were born to Siohvaughn Funches, a high school sweetheart married to Dwyane Wade in 2002. Zaire has referred to Zaya as his best friend.
How common are transgender children in the United States?
A 2017 study by the UCLA School of Law estimated that 150,000 individuals — or about 0.7% — of youth in the 13-to-17 age range identify as transgender. The largest populations of youth identifying as transgender are in California, Texas, New York, and Florida.
In assessing the validity of smaller studies, the Centers for Disease Control and Prevention concluded in January 2019 that nearly 2% of high school students identify as transgender.
The study was regarded as groundbreaking because it was the first time the CDC asked the question about transgender identity in its widely watched Youth Risk Behavior Surveillance querying more than 130,000 students.