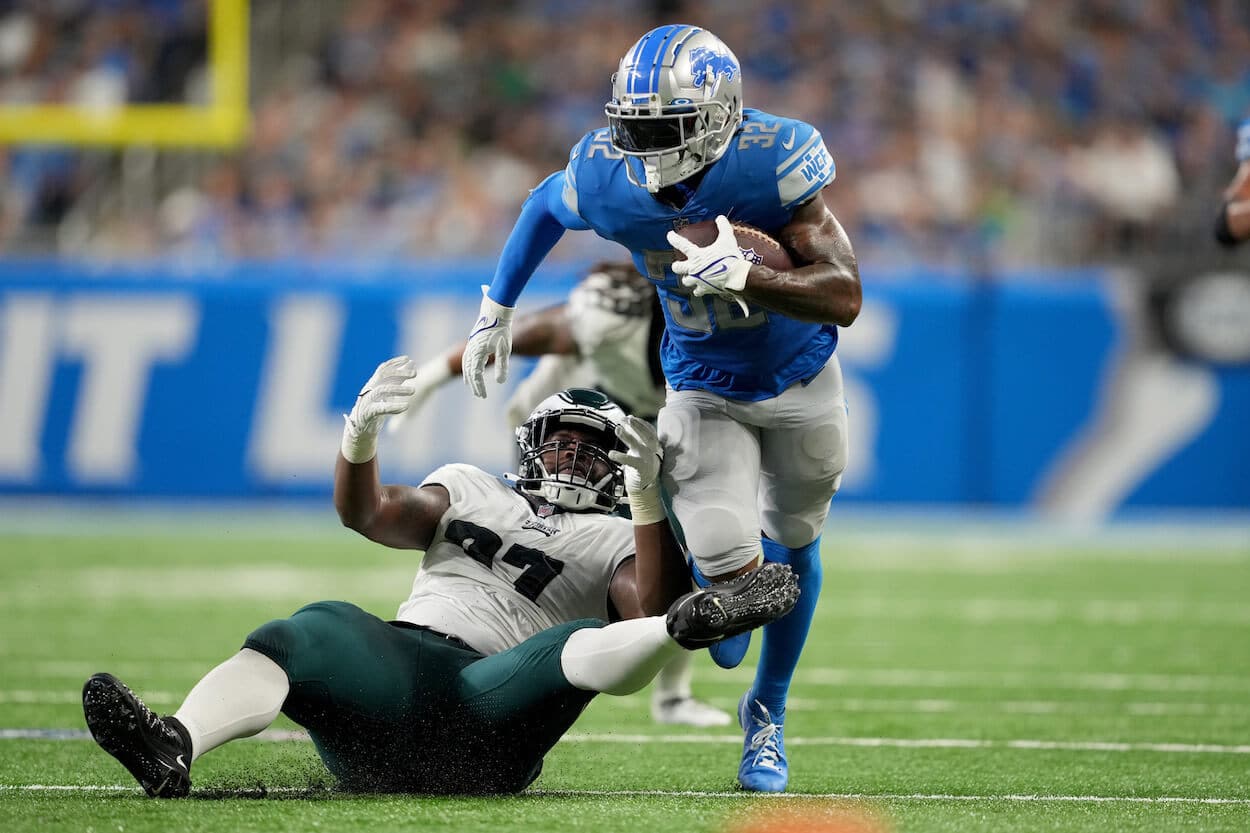 The Eagles' 4 Running Backs Are Cheaper Than the Price of 1 Miles Sanders
The Eagles have a better, cheaper running back room because they didn't re-sign Miles Sanders.
Miles Sanders enjoyed a career year with the Philadelphia Eagles in 2022-23. The talented running back notched career highs in touches (279), rushing yards (1,269), and rushing touchdowns (11) last year, which was brilliant timing on his part considering he was due for a new contract this offseason.
When it came time to pay up, though, the Eagles made no effort to re-sign their Pro Bowl back. Some fans were confused by the decision to let Sanders walk, but it all made sense when he signed a four-year, $25.4 million deal with the Carolina Panthers. The Panthers will pay Sanders $6.9 million this season alone to be their premier back.
Meanwhile, the Eagles will pay a total of $6.06 million to their four-headed attack of D'Andre Swift, Rashaad Penny, Kenneth Gainwell, and Boston Scott.
Howie Roseman, ladies and gentlemen.
The Eagles will pay their four running backs $6.06 million this season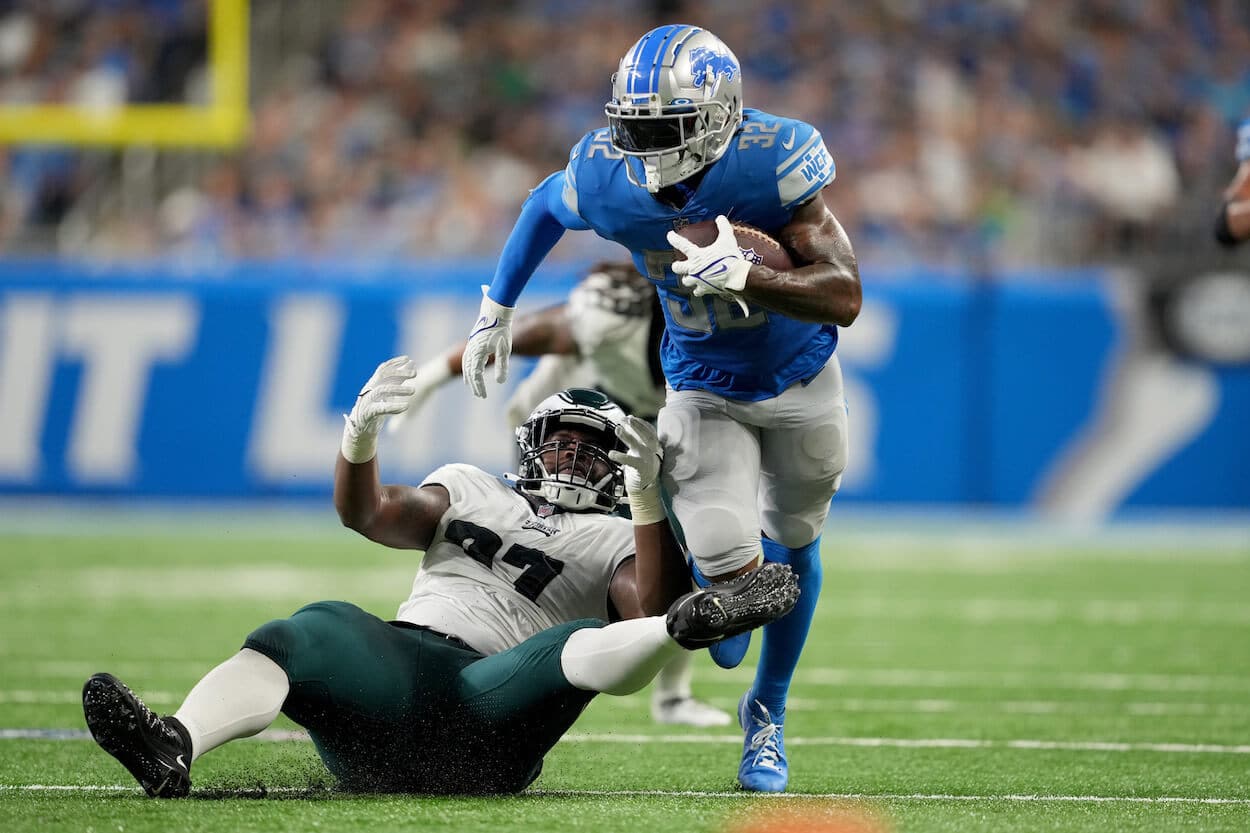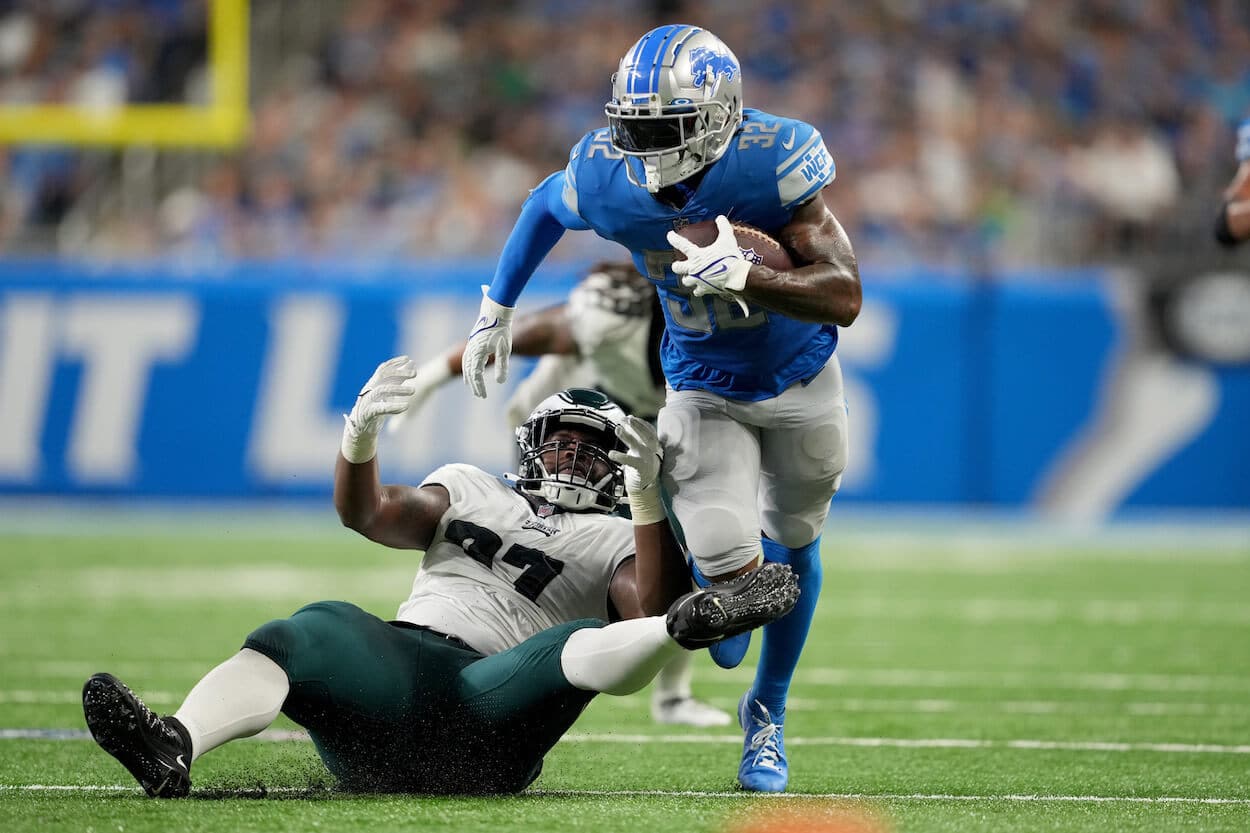 What a weekend for Howie Roseman and the Eagles.
On the first night of the 2023 NFL Draft, Philadelphia traded up one spot and selected Georgia DT Jalen Carter, possibly the most talented prospect in the class, at No. 9 overall. The Eagles also added Carter's college teammate, Nolan Smith, with the 30th overall pick later in the night.
But Roseman didn't stop there. On Day 2, the longtime general manager added Alabama OT Tyler Steen and Illinois safety Sydney Brown. And on the final day of the draft, Roseman traded a 2023 seventh-round pick and a 2025 fourth-round pick to the Detroit Lions for D'Andre Swift and a 2023 seventh-round pick. Swift is still on his rookie deal, so he's owed only $1,774,397 in 2023-24.
This move came a few weeks after the Eagles signed former Seattle Seahawks RB Rashaad Penny to a one-year, $1.35 million contract and re-signed Boston Scott to a one-year, $2 million deal. Kenneth Gainwell is the fourth and final running back who's expected to crack the final roster this season, and he's due just $940,000.
Add it all up, and the Eagles will pay their four-headed RB room a total of $6.06 million this coming year.
The Eagles' 4 running backs are cheaper than the price of 1 Miles Sanders
Some fans were surprised when the Eagles let Sanders walk out the door, but they really shouldn't have been. Roseman has proven over the years that he doesn't value running backs as much as other positions, and he wisely doesn't pay them top money after their rookie contracts.
In truth, Roseman was never going to pay Sanders. The plan was always to rebuild the RB room with cheaper options, and that's exactly what's transpired.
Rashaad Penny is an above-average starter as long as he stays healthy, and D'Andre Swift is a dynamic playmaker in the run and pass game not many teams have. Boston Scott and Kenneth Gainwell have both proven to be capable starters if thrown into action. The Eagles are getting all of that talent and production for just over $6 million this season. They would've had to pay more than that for Sanders himself.
Roseman can do no wrong right now, and he's setting the Eagles up for their second Super Bowl appearance in a row.