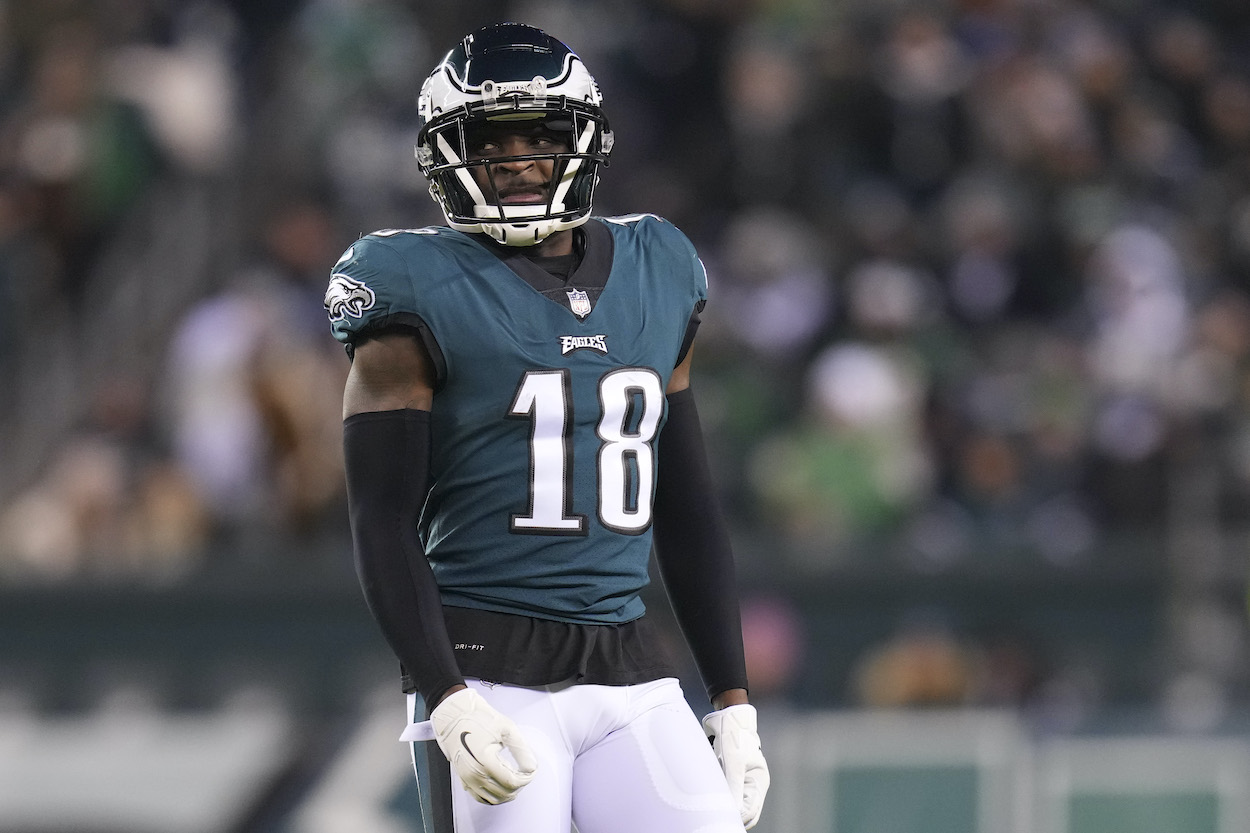 The Eagles Face a $7.8 Million Obstacle in Their Impending Mission to Dump Epic Draft Bust Jalen Reagor
If and when the Philadelphia Eagles get rid of Jalen Reagor this offseason, they'll be forced to pay a 7.8 million penalty.
Jalen Reagor has possibly taken his last snap as a member of the Philadelphia Eagles.
The 2020 first-round pick, who was famously selected one spot ahead of All-Pro wide receiver Justin Jefferson, had another disappointing season with just 299 receiving yards and two touchdowns in 17 games. He capped off his underwhelming sophomore campaign with two muffed punts and a lost fumble that cost the Eagles a chance to get back in the game in their wild-card matchup against the Tampa Bay Buccaneers.
Philadelphia will surely look to move on from Reagor at some point this offseason, but it will have to pay a $7.8 million penalty to do so.
Jalen Reagor is already an epic draft bust
Reagor's second NFL season is officially in the books, and it was one Eagles fans sure would like to forget. Let's check in on the Reagor-Jefferson battle through two years, shall we?
Oof.
Reagor finished the 2021 season with just 299 receiving yards in 17 games. Meanwhile, Jefferson had 351 yards combined in his two best games of the year.
All of Reagor's stats are typically compared to Jefferson's, and understandably so, but they become even more concerning if you compare them to lesser-known players around the NFL. For example, Reagor averaged just 17.6 receiving yards per game this season. Brandon Zylstra, Durham Smythe, and Albert Okwuegbunam all finished with a higher per-game average.
Wait, who? Exactly.
And how about this stat from Eagles Insider Reuben Frank of NBC Sports Philadelphia?
"Only six WRs in NFL history have been drafted in the first round, started at least 20 games in their first two years and and had fewer than 700 career receiving yards. Only three since 1977: Darrius Heyward-Bey of the Raiders in 2009 and 2010, Nelson Agholor in 2015 and 2016 and Jalen Reagor in 2020 and 2021."
Put simply, Reagor is one of the most disastrous first-round picks in franchise history.
The Eagles face a $7.8 million obstacle in their mission to dump Reagor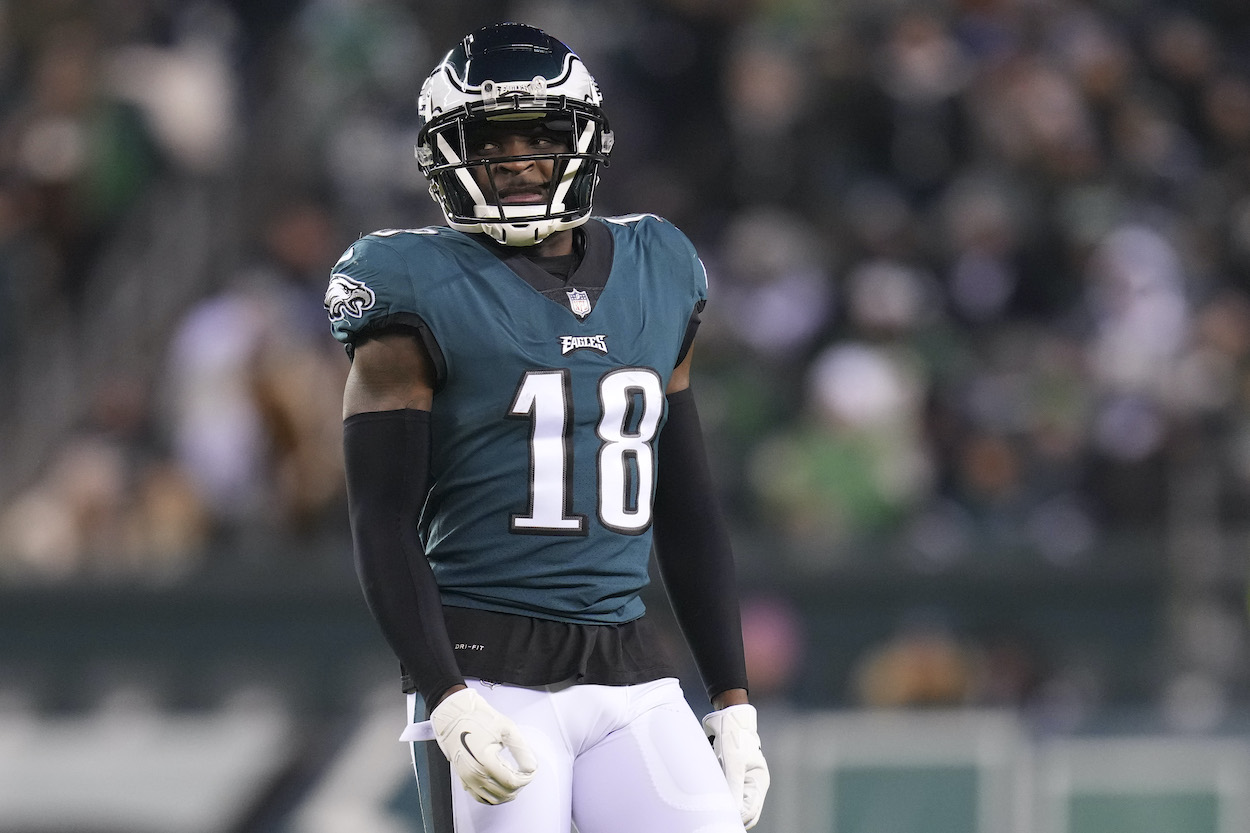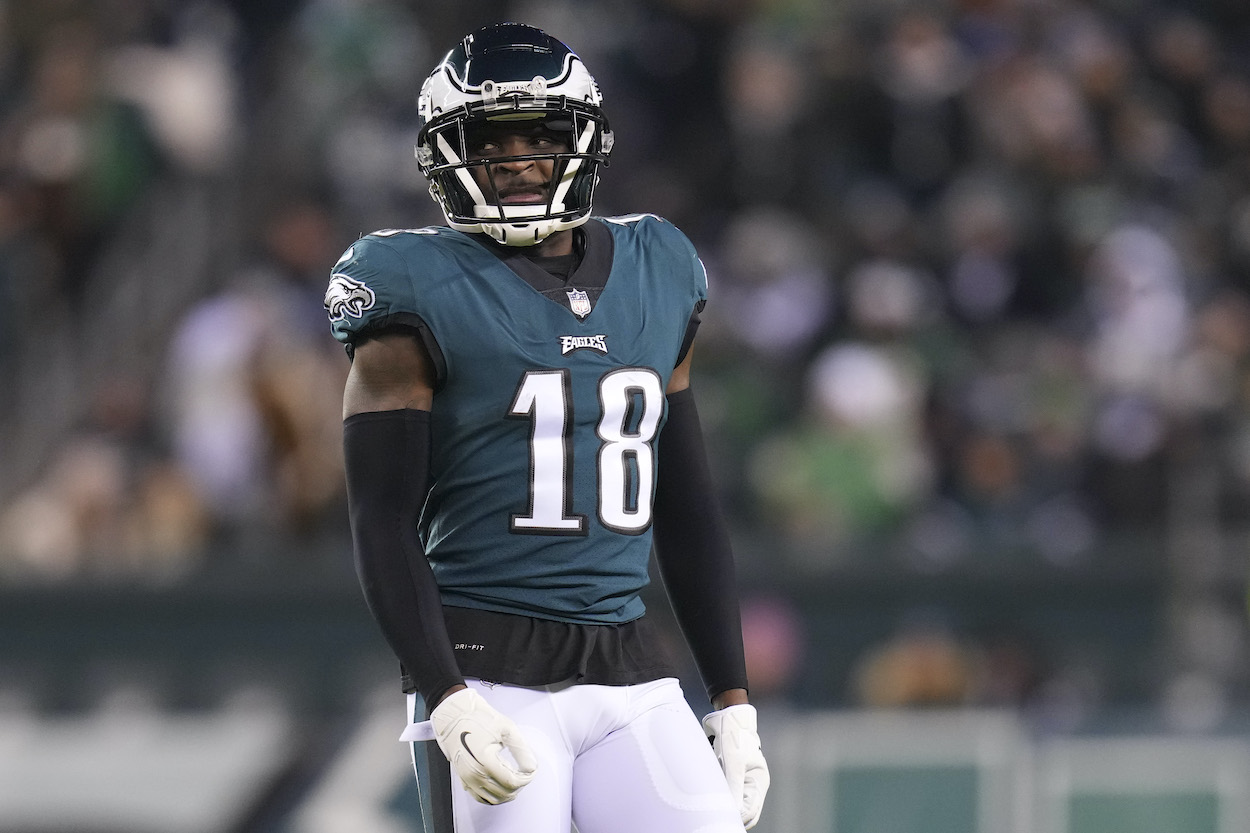 Reagor's depressing statistics through two NFL seasons are enough of a reason to get rid of him this summer, but the fact of the matter is this guy is costing the Eagles wins with his poor play.
Look no further than the game against the New York Giants in late November. Reagor dropped not one, but two perfectly thrown touchdown passes from Jalen Hurts that could've won the game in the final minute. And just this past weekend, his muffed punt and lost fumble cost Philadelphia great field position and a chance to score a touchdown to make it a 10-point game.
The Eagles (likely) would've lost the game anyway, but it was already over once Tom Brady turned that fumble into a 24-0 Buccaneers lead.
Philly should look into trading Reagor this offseason for a late-round draft pick, but even if it can't find a deal out there, there's no guarantee the young WR will even make the team next year.
The problem? Based on his rookie contract, if Reagor isn't on the roster in 2022, the Eagles will be slapped with a dead cap hit of $7.8 million. Philadelphia is already on the hook for $22 million in dead cap money next year, which is the second-highest total in the league.
Is the $7.8 million penalty worth it?
Eagles general manager Howie Roseman has no shortage of important decisions to make this offseason, and one of them will be what to do with his epic draft mistake from two years ago. The longtime executive will have to determine whether saving $7.8 million in dead cap money is worth bringing Reagor back for another season.
All Reagor did was regress from Year 1 to Year 2, so it's hard to envision a scenario in which he breaks out in Year 3. He simply doesn't possess the game-breaking speed or open-field elusiveness Philly saw on his college tape, and his constant mistakes can be the difference between wins and losses in the future.
If it means getting Reagor off the field and moving on from this embarrassing black mark on the franchise, $7.8 million seems like a bargain.
All stats courtesy of Pro Football Reference.
Like Sportscasting on Facebook. Follow us on Twitter @sportscasting19.