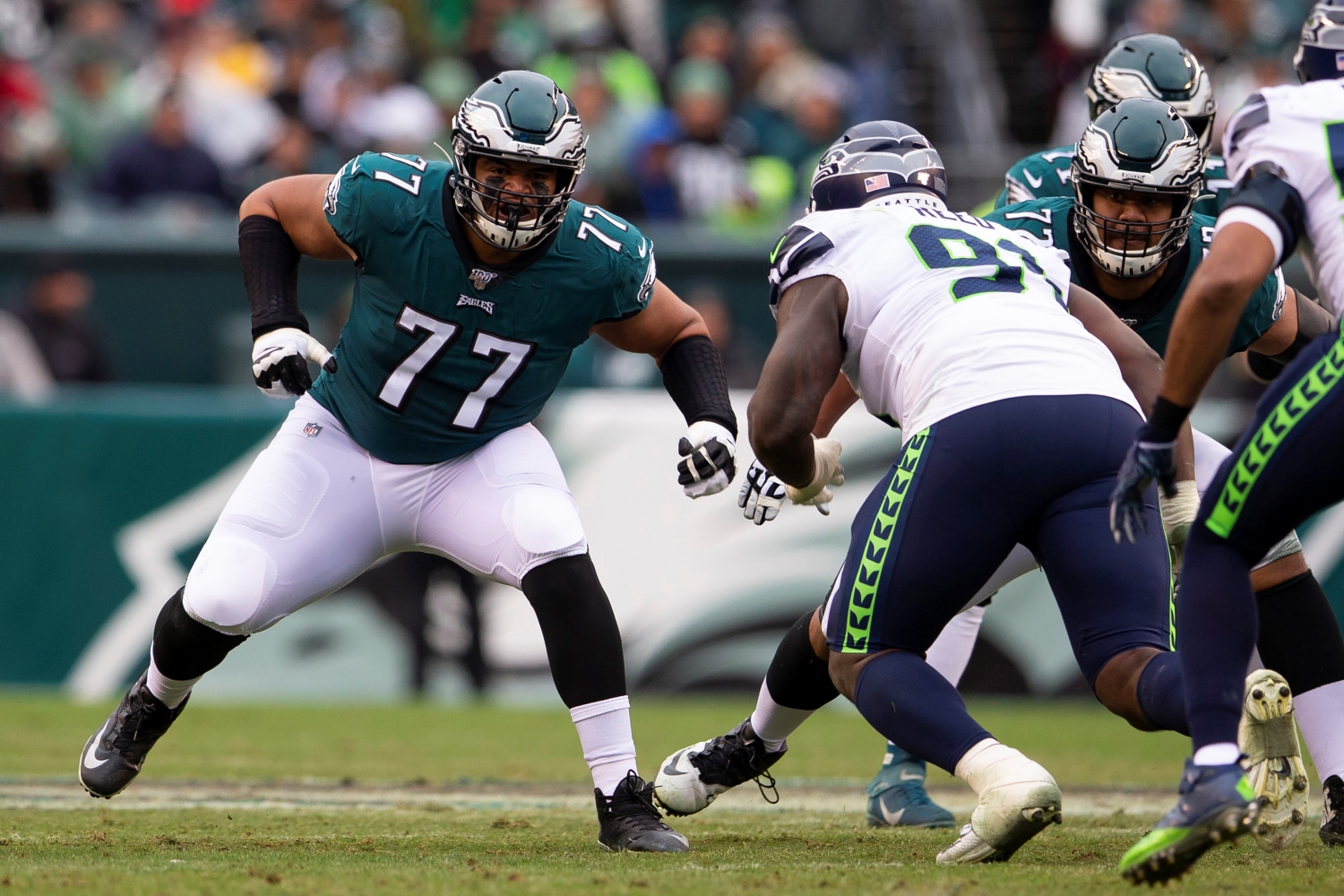 Eagles Offensive Tackle Andre Dillard Made a Life-Changing Decision That Could Save Him From Becoming an NFL Draft Bust
Will the Eagles finally get a solid season of play out of left tackle Andre Dillard? The offensive linemen's life-changing decision could be the key to making that happen.
Will Philadelphia Eagles left tackle Andre Dillard finally live up to his potential in 2021? That depends on his ability to stay healthy.
But while it remains a complete mystery as to whether his body will hold up over the course of 16 games, it's fair to say Dillard's mind will be operating at full capacity this year. And if his life-changing decision to take social distancing to the extreme allows him to channel all his energy into football, Dillard might just avoid earning the dreaded "NFL draft bust" label.
Andre Dillard hasn't lived up to expectations in Philadelphia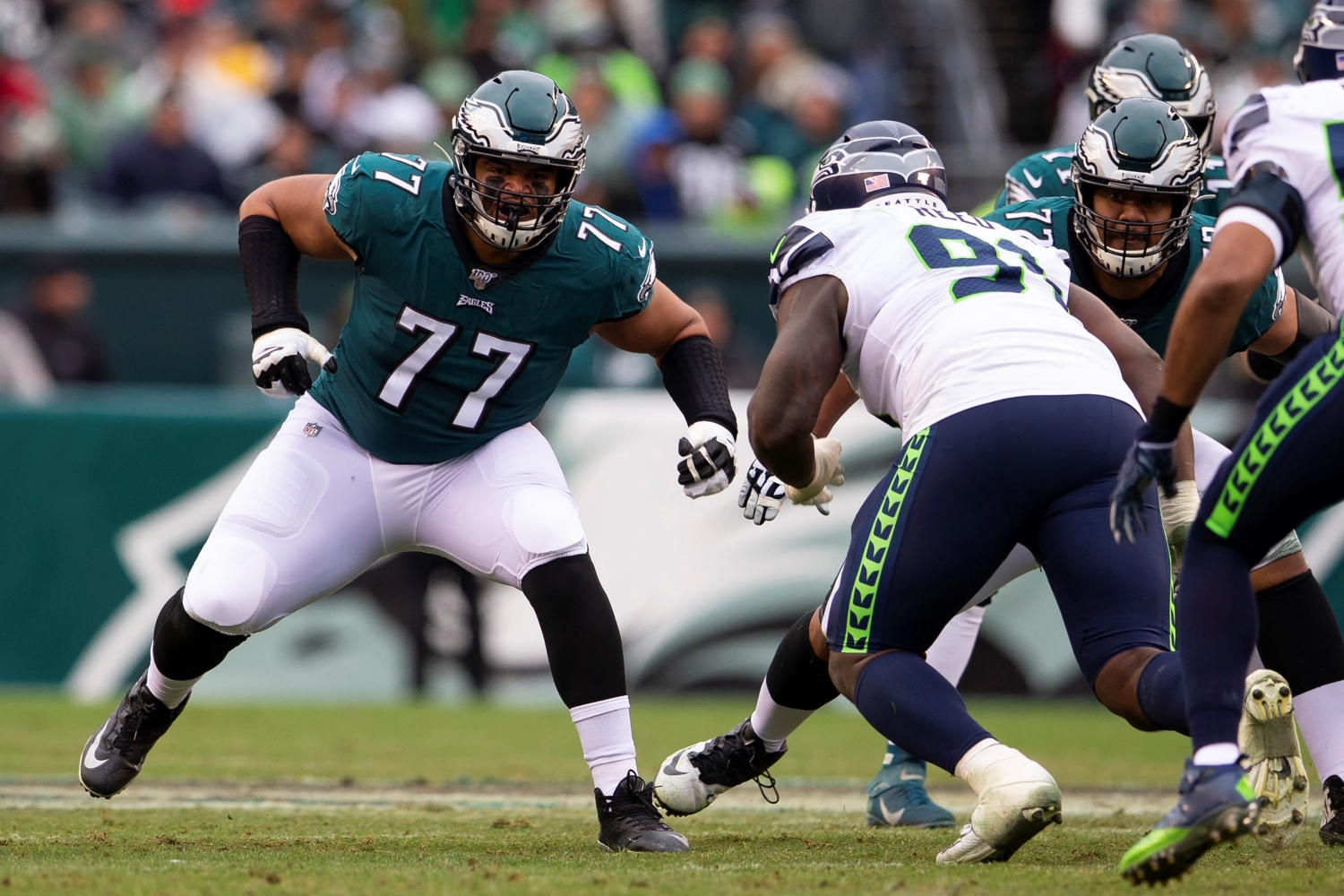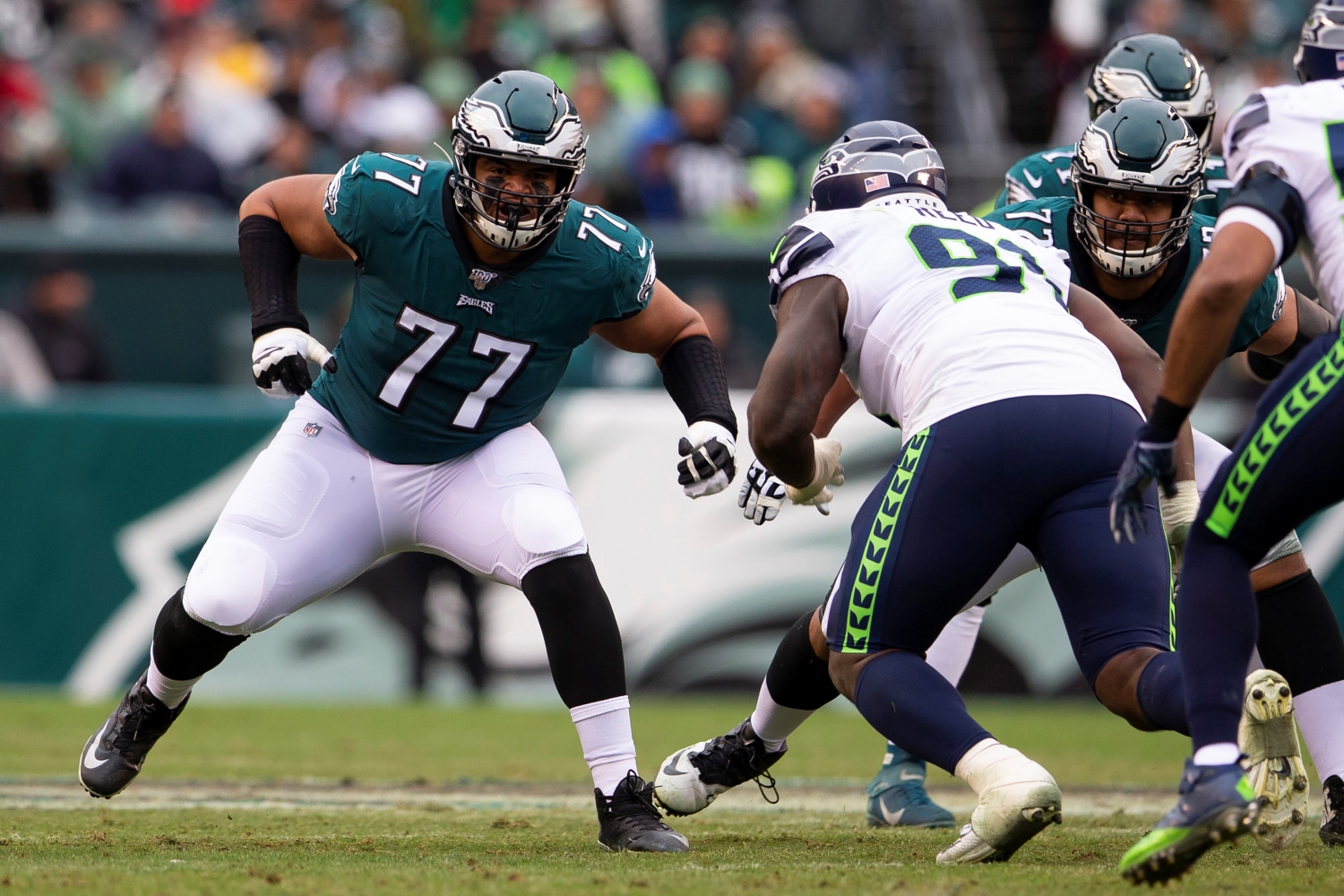 The Eagles thought they found a franchise left tackle when they took Dillard with the 22nd overall pick in the 2019 NFL draft. However, heading into his third year in the league, the former Washington State standout still has to prove he deserves a starting job.
Although the 6-foot-5, 335-pound offensive lineman appeared in all 16 regular-season games as a rookie, he only made four starts. And when Dillard did get on the field, he didn't exactly look like a first-round pick. According to Pro Football Focus, he allowed four sacks on 337 offensive snaps. His struggles resulted in a below-average grade of 57.9 from PFF.
Dillard entered last offseason with the chance to follow in the footsteps of longtime Eagles left tackle Jason Peters. However, his second season ended before it truly began.
On Aug. 27, Dillard suffered a torn biceps. The Eagles placed him on injured reserve a week later, and he never took the field during the 2021 season.
Even with his first-round pedigree, Dillard faces a make-or-break year with the Eagles. If he can't live up to expectations, it wouldn't be a surprise to see Philadelphia move in a different direction at one of the most important positions on the field.
Dillard made a life-changing decision that could have a major impact on his NFL career
Dillard could enter the 2021 season as the Eagles' starting left tackle. On the other hand, he could lose out to rugby player-turned-offensive lineman Jordan Mailata. If that occurs, it won't be because Dillard didn't give football his undivided attention.
After all, he made a life-changing decision that could give him a career-saving assist. And by staying off his phone, Dillard has avoided having to read about trade rumors or speculation about his job.
"I haven't heard anything because I don't have social media anymore because of last year," Dillard said during his virtual media session. "I try not to pay attention to any of that stuff because it's all noise. My job is to just keep my head down and work."
According to ESPN's Tim McManus, Dillard "came across as a man transformed" during his Zoom call.
"Once withdrawn, guarded and at times defensive in his interactions with the media, he was at ease, forthright and engaging. He seemed healthier. Lighter," McManus wrote.
Dillard acknowledged that he used to fall into the trap of wasting time by scrolling through his phone. In addition to eliminating that distraction, he decided to step away from social media to block out the "general negativity in the world" that apps like Facebook, Instagram, and Twitter can bring.
"In terms of social media and stuff that's directly aimed at me, I never realized that's kind of how it is once you get to [this] level. Just whatever sort of negativity gets pointed at you, it was kind of a shock for me," Dillard said. "But as the years went on, I kind of learned how it goes, and certain things, you can't feed into it. You can't feed the negativity or else it'll just keep growing and growing and weigh on you."
Will the talented tackle finally deliver for the Eagles?
Dillard deserves credit for taking control of his mental health. As much as NFL fans love to watch players perform at the highest level, it's important to remember that professional athletes deal with tremendous amounts of physical and mental stress.
Our social media-driven society certainly doesn't make life any easier for Dillard, as it's incredibly easy for a fan to post a clip of him giving up a sack or missing a block, which can lead to plenty of public scrutiny.
Ultimately, a more-focused and less-distracted version of Dillon should lead to better days for a player who possesses intriguing physical tools. Of course, he will have to outperform another elite athlete in Mailata. The 6-foot-8, 346-pound left tackle earned a 70.3 grade from PFF, so he clearly has the potential to become Jalen Hurts' permanent blindside protector.
Dillard can't afford any injury setbacks if he wants to remain in the mix for starting duties. Every training camp practice will matter, as will preseason games.
While he won't be following offseason storylines on social media, Dillard will most certainly be talked about quite a bit on Twitter over the course of the summer.
For his sake, hopefully that's because he's dominating defensive linemen.