Eagles vs. Chiefs: Who Is Favored to Win Super Bowl 57?
Super Bowl week is finally here, and we have plenty to cover in the sports betting world before the Philadelphia Eagles take on the Kansas City Chiefs on Sunday. Not only is Super Bowl Sunday the biggest stage in American sports, but it's also a gambling holiday for all who celebrate.
We'll get to the wacky prop bets and longshot wagers to target as the week goes on, but we can't do that without starting simply with the point spread. So, who is favored to win Super Bowl 57 between the Eagles and Chiefs?
Eagles or Chiefs? Who is favored to win Super Bowl 57?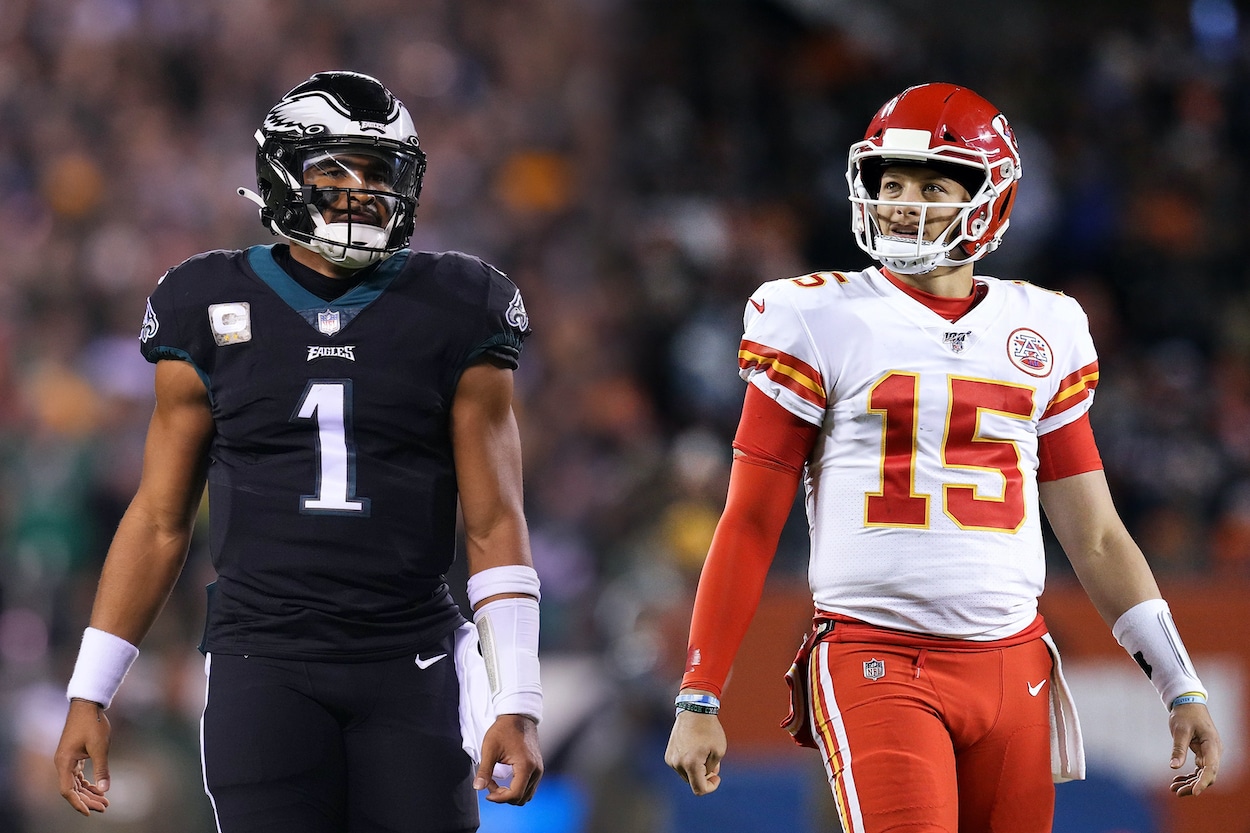 It's not every year fans are rewarded with the two best teams in football matching up in the Super Bowl. More often than not, a surprising team makes an unexpected postseason run to reach the championship game.
That's not the case in 2023. The Eagles and Chiefs have been the two most impressive teams in the NFL all season long. They both went 14-3 to earn the No. 1 seed in their respective conference, and they both deserve to be here over every other team in the league.
So, how do you make a fair point spread in the Super Bowl when both teams are so evenly matched? Well, most sportsbooks let their bettors decide by opening the game as a pick-em last Sunday night. That didn't last very long, though, as early money on Philadelphia pushed the point spread to Eagles -2.5 in a matter of minutes. After a day or two in that zone, counter money started trickling in on Kansas City to move the line back down.
As of the Monday before Super Bowl 57, the Eagles are favored by 1.5 points on every major sportsbook. That's unlikely to change much as the week progresses, but if the Chiefs submit discouraging practice reports with all the injuries they're dealing with, the point spread could move back up to the Eagles -2.5 zone.
I'd be shocked if the line touched Eagles -3 at any point. Sharp bettors would gobble up the Chiefs at that key number right away, so books are going to be hesitant to go above Eagles -2.5. On the other side, the spread won't touch pick-em again because Philadelphia would immediately take on another flood of money.
Unless any major injuries to key players pop up this week, the Eagles will close as short favorites to win Super Bowl 57.