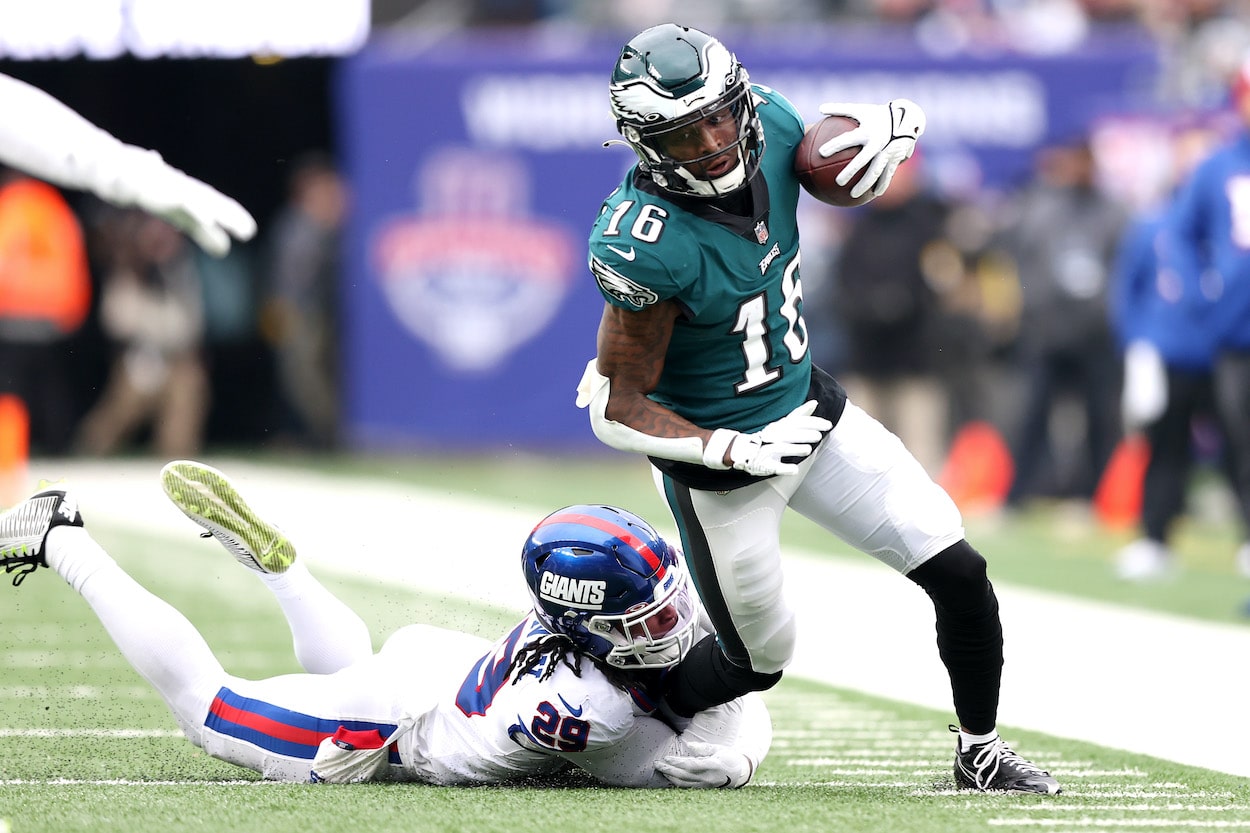 Eagles Continue Their Cocky Offseason as Quez Watkins Ridiculously Dubs Himself the 'Fastest Guy in the NFL'
Quez Watkins thinks he's the fastest player in the NFL.
Expectations are sky high in the 2-1-5 heading into the 2022-23 NFL season. Philadelphia Eagles fans are thinking Super Bowl after their team added A.J. Brown, James Bradberry, Haason Reddick, Zach Pascal, Jordan Davis, and Nakobe Dean to the roster this summer.
But it isn't just the fans pumping their chests this offseason.
Miles Sanders recently likened the 2022 Eagles to an "All-Star team," and in the second week of training camp, wide receiver Quez Watkins (incorrectly) dubbed himself the fastest player in the NFL.
The cocky offseason in Philly continues.
The Eagles are now an "All-Star team," according to Miles Sanders
The Eagles made significant improvements to the roster this offseason, with the additions of Brown and Bradberry leading the way. With Jalen Hurts expected to make another jump in Year 3, Philadelphia could realistically compete for the NFC crown if everything clicks.
Sanders certainly sees greatness in the 2022 Eagles, and he made those feelings known with some unnecessarily arrogant comments last month.
"We all feel like we're on an All-Star team, so we feel great. We feel unstoppable, I'm not gonna lie," Sanders told Cody Benjamin of CBS Sports. "The vibes are great, always have been. [Head coach] Nick Sirianni is doing a great job just keeping the vibes right, the chemistry good. We compete a lot in practice. But we've gotta see."
Shortly after, Brown took to social media in an attempt to walk back Sanders' comments.
"He's excited about what this team could be. We all are. But we're not an All-Star team," Brown wrote in a tweet. "We definitely could be with years to come. We have strap up our pads and prove it every year and that's what we plan to do!"
Quez Watkins ridiculously claims he's the "fastest guy in the NFL"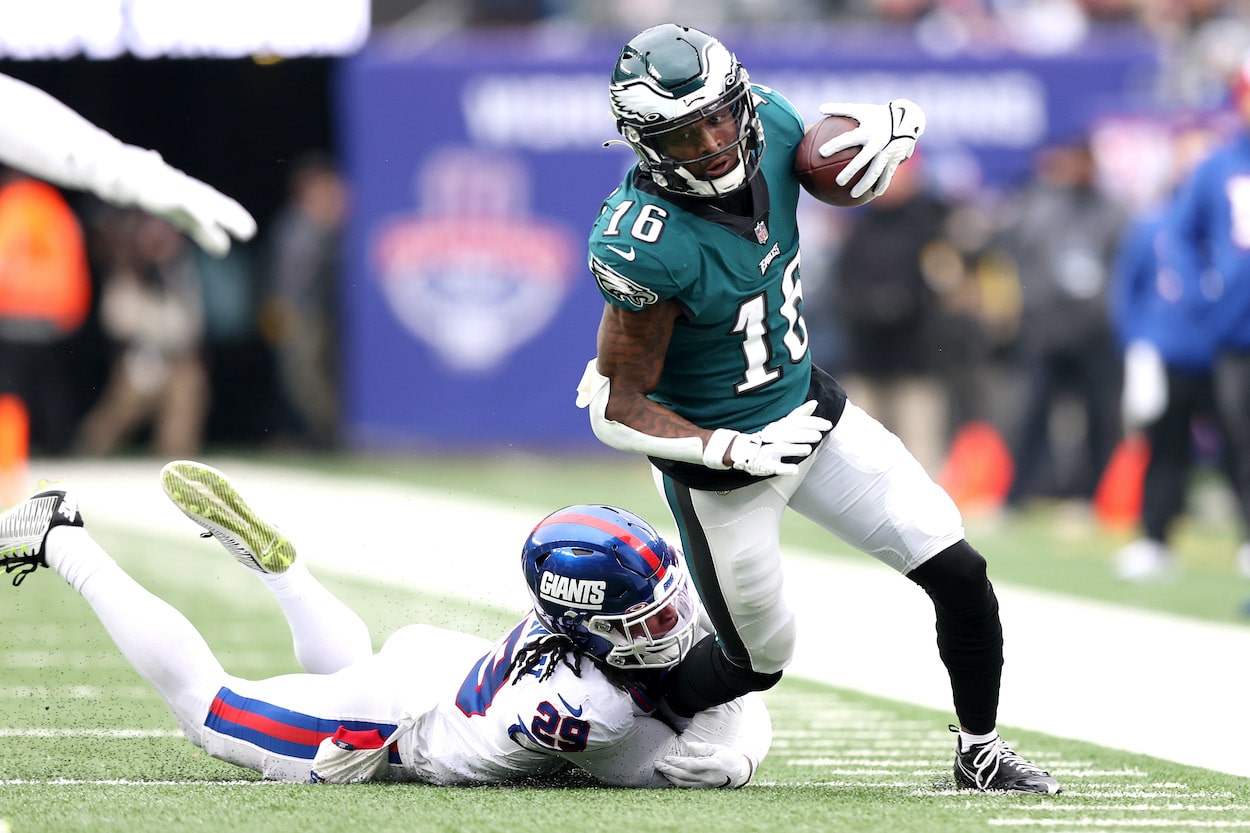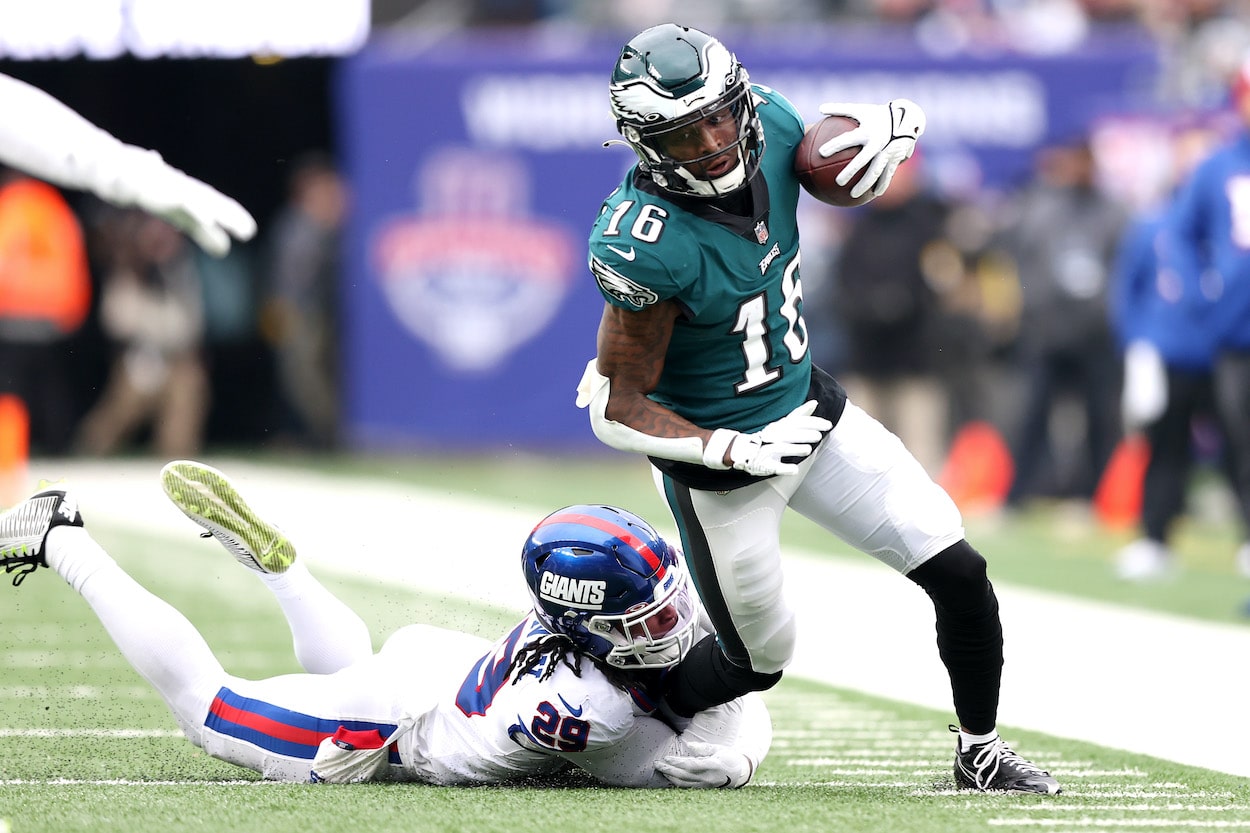 The Eagles should've learned their lesson based on the backlash Sanders received for his All-Star team comments, but no one must've given Watkins the message. After practice wrapped up on Monday, a reporter asked the WR if he's the fastest player on Philly's roster.
He took it a step further.
"I'm the fastest guy in the NFL," Watkins said confidently. "That's what I believe and I'm standing on that." 
You have to admire the confidence, but the evidence simply doesn't confirm his claim.
Last season, Watkins topped out at 21.62 miles per hour on his 91-yard reception in Week 2, per Next Gen Stats. That's insanely fast, sure, but it was only the 14th-fastest speed clocked by a ball carrier last year. Jalen Reagor, Watkins' teammate, even bested him with a speed of 21.74 mph in Week 5.
The Eagles sure do love themselves heading into the 2022-23 season. We'll see if they can live up to the self-proclaimed hype once they hit the field next month.
Like Sportscasting on Facebook. Follow us on Twitter @sportscasting19.