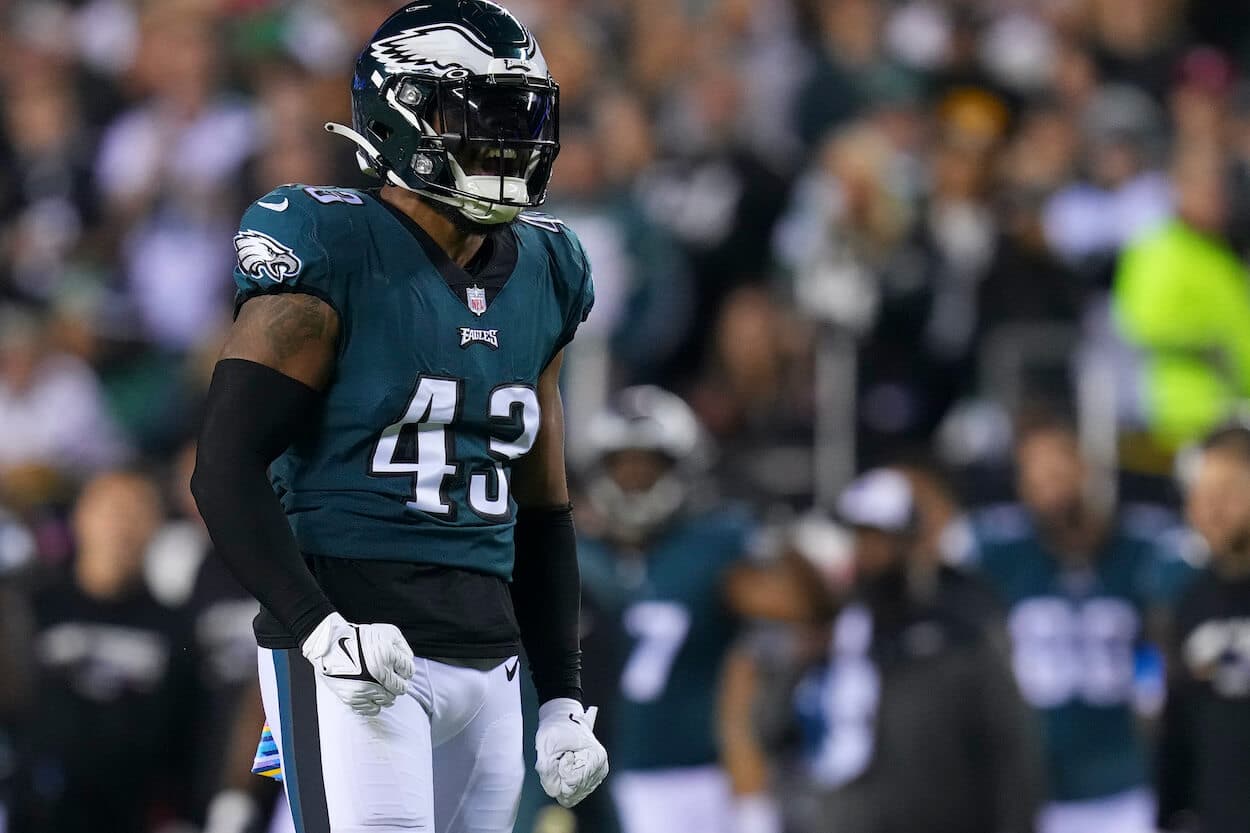 The Eagles' Disastrous Free Agency Created a Glaring Black Hole in the Middle of the Defense
The Eagles have a massive hole to file at linebacker.
If you're a Philadelphia Eagles fan, you can't be thrilled with how free agency has gone thus far.
The reigning NFC champions have already lost 10 players and two coordinators to other teams, and they're only going to lose more in the coming weeks. Seven of those 10 players were everyday starters for the Eagles last season, and five of them were starters on defense. The offseason has only just begun, but Philadelphia is already staring down a black hole at the linebacker position.
The Eagles are losing players left and right in free agency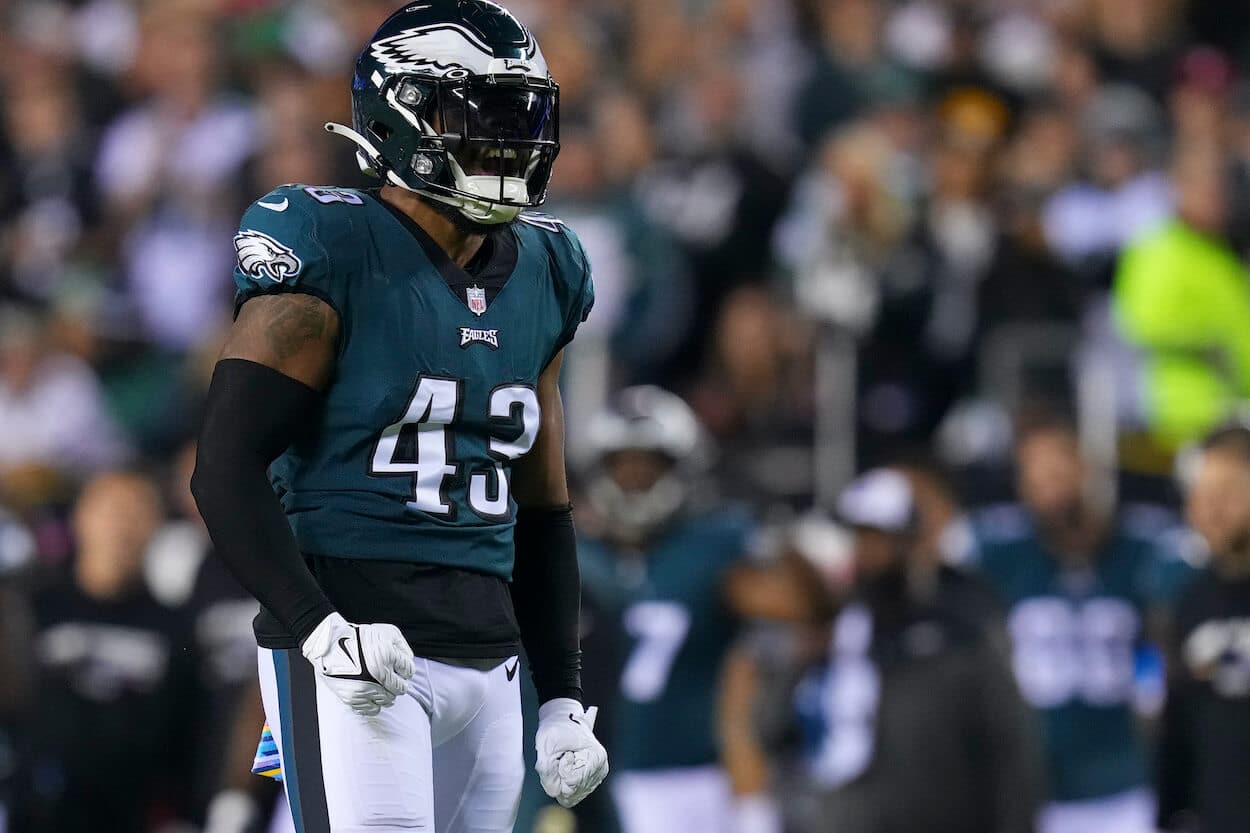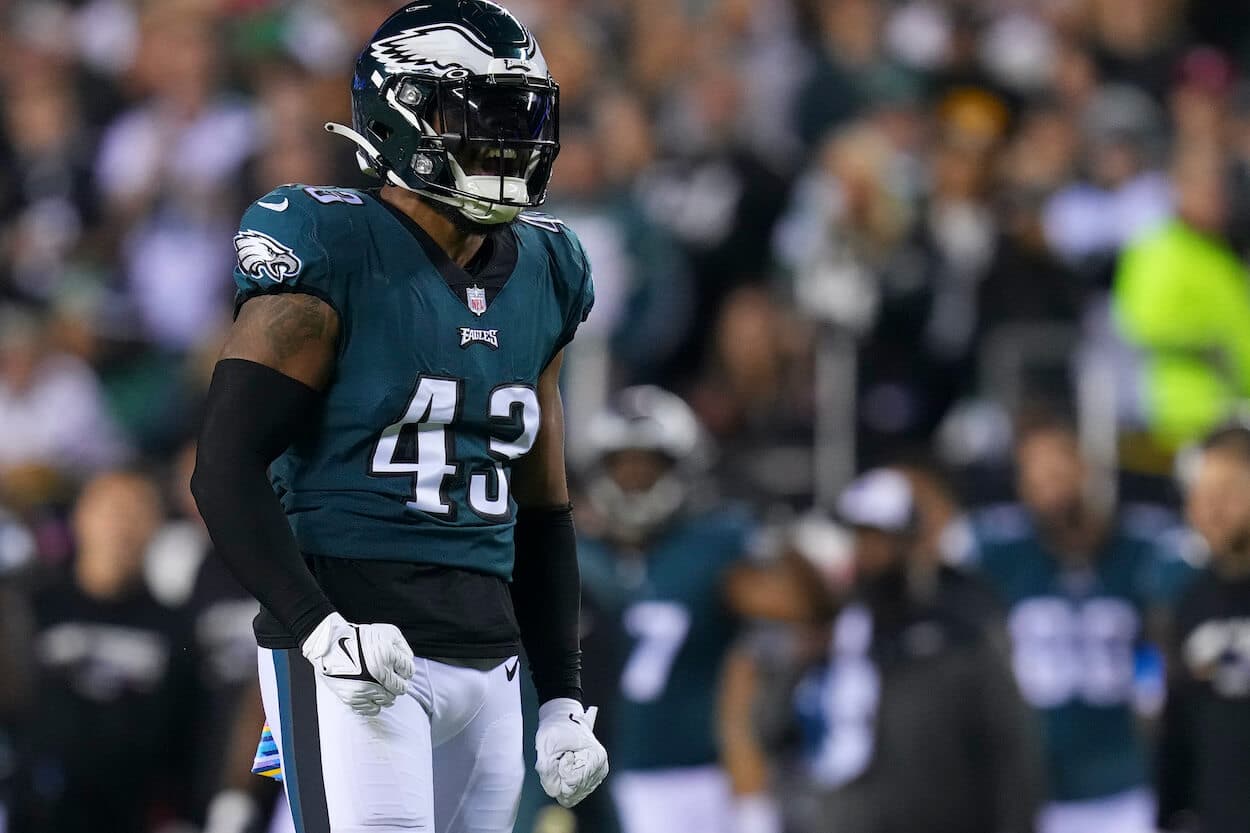 The 2022-23 season almost couldn't have gone better for the Eagles. Jalen Hurts developed into an elite NFL quarterback, offseason additions such as A.J. Brown, Haason Reddick, and C.J. Gardner-Johnson exceeded expectations, and a handful of younger players turned into stars before our eyes. The only thing missing from that magical run was a Lombardi Trophy.
The problem with success in the NFL, though, is that it's hard to sustain. Coaches start receiving offers for promotions, overachieving players get offered more money to play elsewhere, and keeping a talented roster intact becomes more challenging as more success builds.
Philadelphia is feeling the effects of that success early in the 2023 offseason. Offensive coordinator Shane Steichen and defensive coordinator Jonathan Gannon both received head coaching jobs. Defensive starters Gardner-Johnson, Javon Hargrave, Marcus Epps, T.J. Edwards, and Kyzir White all left in free agency for more money.
The Eagles are now in retool mode after watching five defensive starters walk out the door, as their linebacker room has turned into a barren wasteland.
Free agency has left a glaring black hole in the Eagles defense
The Eagles are officially in panic mode when it comes to the linebacker position. LB wasn't exactly the strength of this defense last year, but the two most effective players — T.J. Edwards and Kyzir White — are no longer on the team.
The returning linebackers for next season will be Nakobe Dean, Shaun Bradley, Kyron Johnson, Christian Elliss, Patrick Johnson, and Davion Taylor. Philly did sign free agent Nicholas Morrow away from the Chicago Bears, and he'll immediately step in as the most experienced LB of the bunch. Yeah, that's not a great sign.
Unless the Eagles are confident in Dean becoming an everyday starter, they need to bring in at least one more veteran or target the position early in the 2023 NFL Draft. If this is the linebacker group Philly plans on entering the season with, this team is going to be a black hole in the middle of the field.