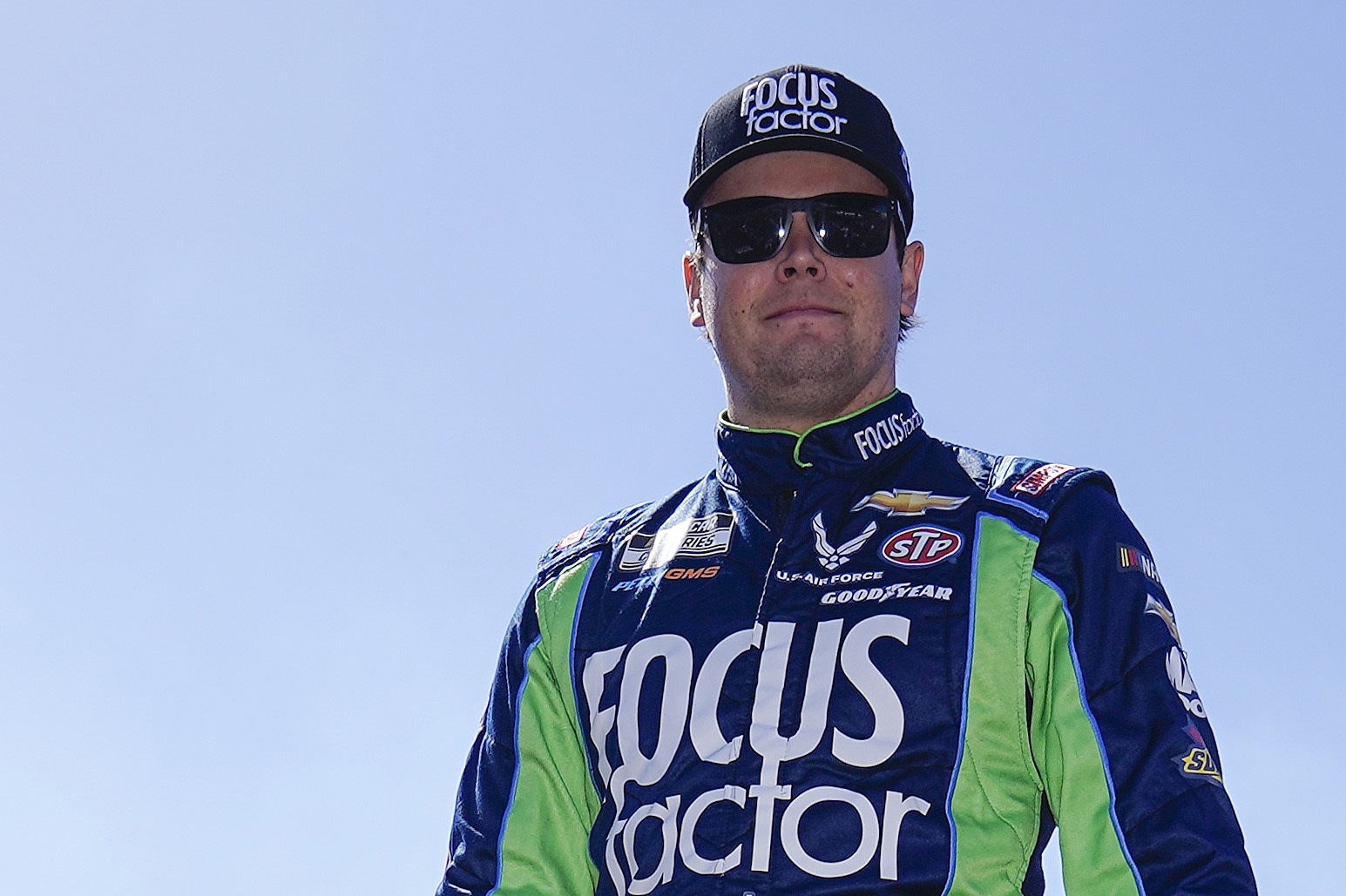 Erik Jones Could Be the First Piece of Silly Season to Slide Into Place
Erik Jones has commenced talks with Petty GMS about remaining in the No. 43 Chevy beyond this season.
He's not dealing from a position of absolute strength, but Erik Jones has some negotiating power for a change as he starts discussions on his next NASCAR Cup Series contract.
In that sense, his timing is good. With so many players under the age of 30 winning races already this season, there likely won't be a lot of near-term driver movement. If a veteran or two should be bumped by drivers from the Xfinity Series, there still figures to be room for Jones, whether with his current team or another multi-car organization.
Erik Jones could be among the first drivers locking into a contract
There is no official start to Silly Season in NASCAR, but the conjecture on where drivers in their contract year will end up next season tends to heat up around Memorial Day. With talks within the team already in progress, Erik Jones may know his fate by then and have the details ironed out a month after that. It also sounds as though Jones wants to remain in the Petty GMS Motorsports No. 43 Chevy.
"We've started those early talks," Jones told Bob Pockrass of Fox Sports. "Obviously, I'm at the end of my deal that started with an (Richard Petty Motorsports) and went through this year. I've been happy with the way everything's gone. Obviously, this year we've been running strong. We're a playoff contender right now, which is great. I like working with Dave (Elenz, his crew chief), like working with my guys, they're just happy and having fun."
With the offseason deal to take control of RPM, GMS Motorsports expanded the organization to two cars. They don't have the size and resources of the big boys like Joe Gibbs Racing and Hendrick Motorsports, but Jones points to the depth of knowledge and experience as another factor in his comfort level in the 43 car.
He should be in no hurry to leave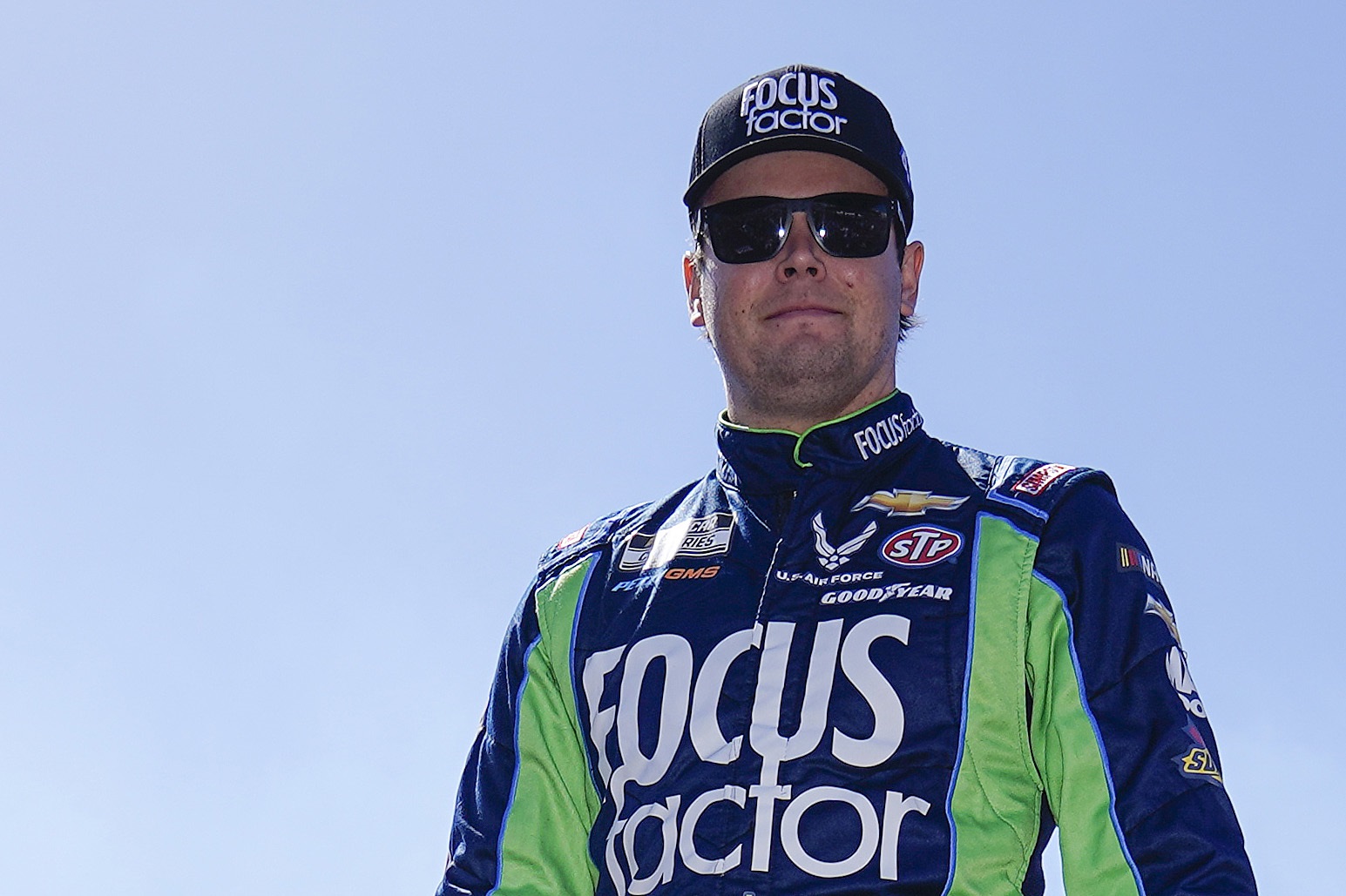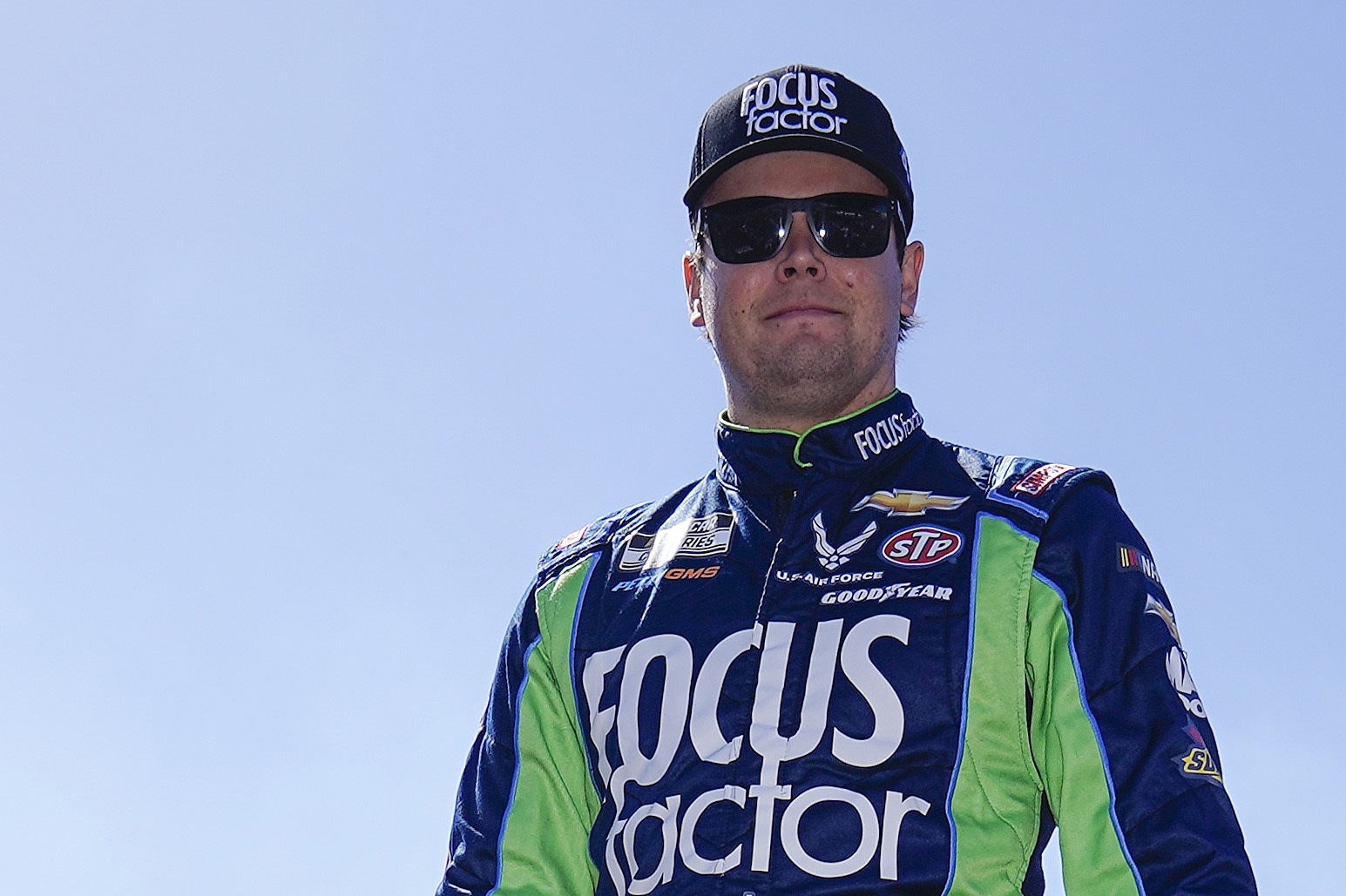 Ordinarily, Erik Jones might be under consideration for a move up to a bigger NASCAR Cup Series team, and that may be the case as the season wears on. Kyle Busch has called his future at Joe Gibbs Racing into question, and Denny Hamlin is having a hugely disappointing season there. Aric Almirola has announced his retirement from Stewart-Haas Racing, effective at the end of the season.
However, Jones has already had an unhappy experience with JGR, and that might shape his decision-making process should a seemingly better offer come along from a team.
Jones roared into the truck series by winning his fifth career start, and he only got better from there in trucks and JGR Xfinity cars. From 2013-17, he scored 16 victories and 84 top-10 finishes in 116 starts.
With no openings at JGR, Jones joined the Furniture Row Racing team and logged a promising rookie season with 14 top-10 finishes. He slid into the JGR lineup the following year and won a race in each of his first two seasons.
In August 2020, Jones described himself as blindsided by JGR's decision not to extend his contract. Though he went winless in that third season, Jones' stat line over three years showed 28 top-five finishes and 48 top-10 results in 108 starts.
Christopher Bell took over the No. 20 Toyota, and Jones ended up at an underfunded Richard Petty Motorsports. Now, with Maurice J. Gallagher's infusion of money, Petty GMS is a place where a driver can win races and reach the playoffs.
Talladega was a heartbreaker, but Erik Jones has moved on
Last weekend at Talladega meant experiencing the highest of highs and lowest of lows seconds apart for Erik Jones on the white-flag lap. Jones held the lead but lost the momentum as the side-by-side trains of cars predicably dissolved into the top half-dozen cars simultaneously making their move for a shot at the checkered flag.
Moving up the track to block Kyle Busch proved to be the wrong play for Jones. That opened the door for Ross Chastain at the bottom of the track, and Jones limped home sixth.
"It's tough for a few days," Jones told Fox Sports. "But I think you just have to have short memory. You know, you can't dwell on it too much."
Jones wrecked late in the Daytona 500 and at Las Vegas, but the season as a whole has been solid enough with three top-10 finishes.
Jones has moved back up to 17th in points, just 15 behind Chase Briscoe in 12th.
All stats courtesy of Racing Reference.