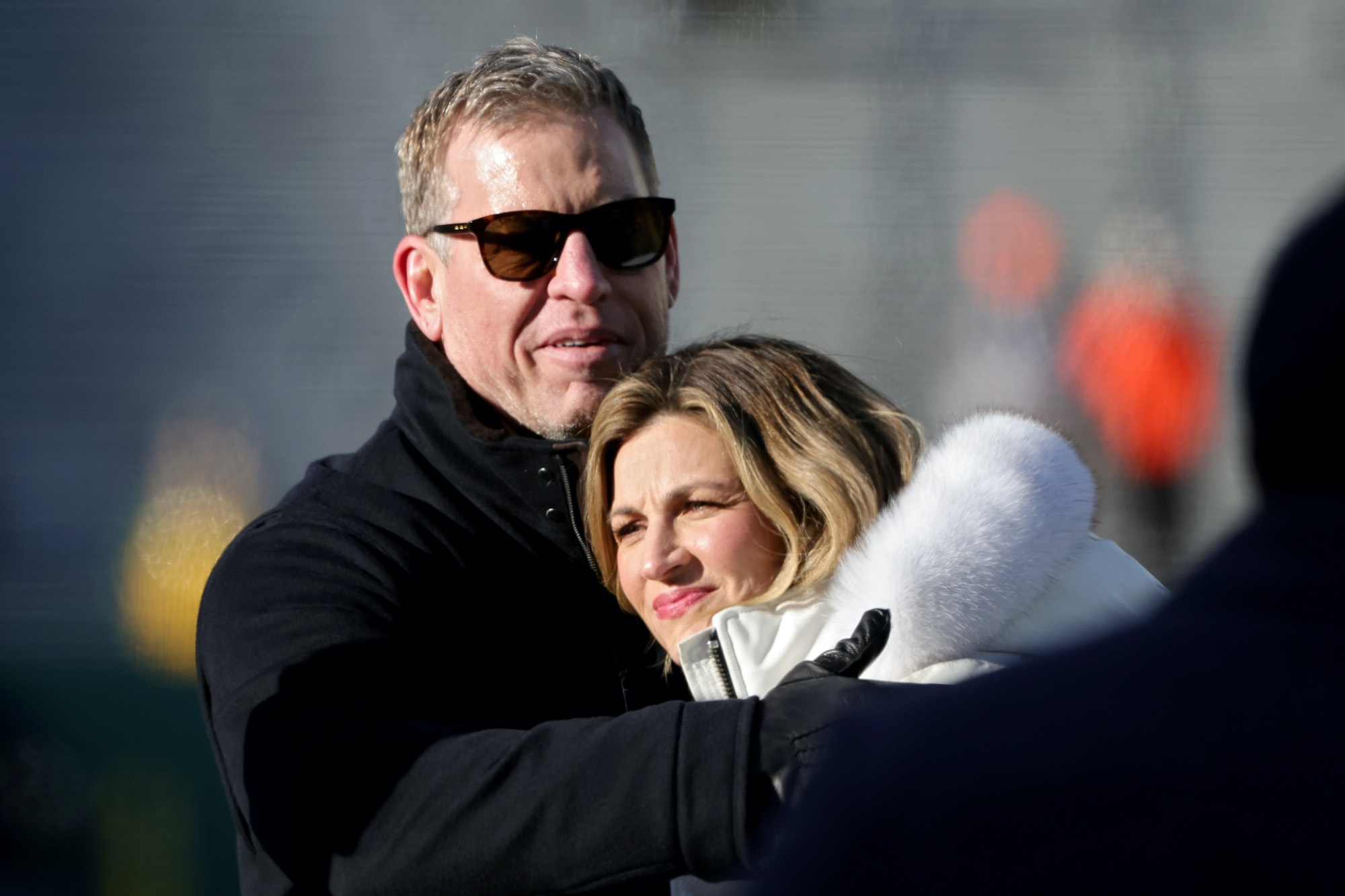 Emotional Erin Andrews Reveals Pain of Losing Joe Buck and Troy Aikman to ESPN and Makes Interesting Comment About Their Relationship That Charissa Thompson Awkwardly Tries to Correct
Erin Andrews talked on her podcast about Joe Buck and Troy Aikman leaving for ESPN, and made a curious remark about their relationship that her co-host Charissa Thompson awkwardly attempted to correct.
In mid-March, ESPN, the network known for reporting sports news, made huge news of its own with a shocking move out of left field, luring the duo of Joe Buck and Troy Aikman away from the NFL on Fox broadcast booth after two decades. 
The pair left behind Erin Andrews, who they had worked with for the last 10 years. The sideline reporter talked this week on her podcast about the surprising news, including the tough conversation she had with each of them and what she hopes for them both in the future. She also made an interesting comment about her relationship that prompted her show co-host Charissa Thompson to awkwardly attempt and correct her statement. 
Troy Aikman and Joe Buck depart for ESPN and Monday Night Football
After 20 years together at Fox, Joe Buck and Troy Aikman decided to take their talents east to ESPN, where they will serve as the voices of Monday Night Football, starting in 2022.
The pair, who are both inducted in the Pro Football Hall of Fame, have covered six Super Bowls, which is more than any booth duo except for Pat Summerall and John Madden. Interestingly, in 2022, working together for the 21st season at the Worldwide Leader will tie the two with those same legendary broadcasters. 
"The opportunity to be a voice on Monday Night Football, adding to its legacy and being a part of the future of the NFL on ESPN, has me motivated and reflective," Aikman said in a statement. "As a kid in California, the voices of Frank Gifford, Howard Cosell, and my mom's personal favorite, Don Meredith, echoed throughout our living room each week.
"Joe and I are humbled to be part of that same tradition that has existed for more than 50 years across generations of football fans. I am looking forward to the next several years with ESPN and all our new teammates."
Erin Andrews reflects on time together and makes interesting comment about relationship
Since the big announcement, Erin Andrews has largely remained quiet on the situation. Until now. This week on her podcast, Calm Down with Erin Andrews and Charissa Thompson, the 43-year-old got emotional when talking about the two men she has worked closely with over the last decade.  
"This all happened fast. I wasn't expecting it. I'll be completely honest, I don't think a lot of people were," Andrews acknowledged. "I am known for being one tough cookie, I can deal with a lot of things, I have dealt with a lot of things, but when I had to speak to both of those guys separately when they both had officially left, oh God I cried. 
"I don't think they both expected that from me. I'll cry right now. I told both of them I came to Fox to work with them. I just thought it would be so cool to do games with them. You said it perfectly; I know these people sometimes better than I know my husband. 
"Every Thanksgiving, I am with them. Past 2 Christmases, I've been with them. They've listened to my fertility issues. They knew about my cancer issues. I've listened to them with their daughters or having their babies and things like that. It's just crazy. They literally become your family and they at times are closer to you than your actual blood family or your husband and anything like that."
Erin Andrews reaffirms comment after Charissa Thompson awkwardly tries to correct her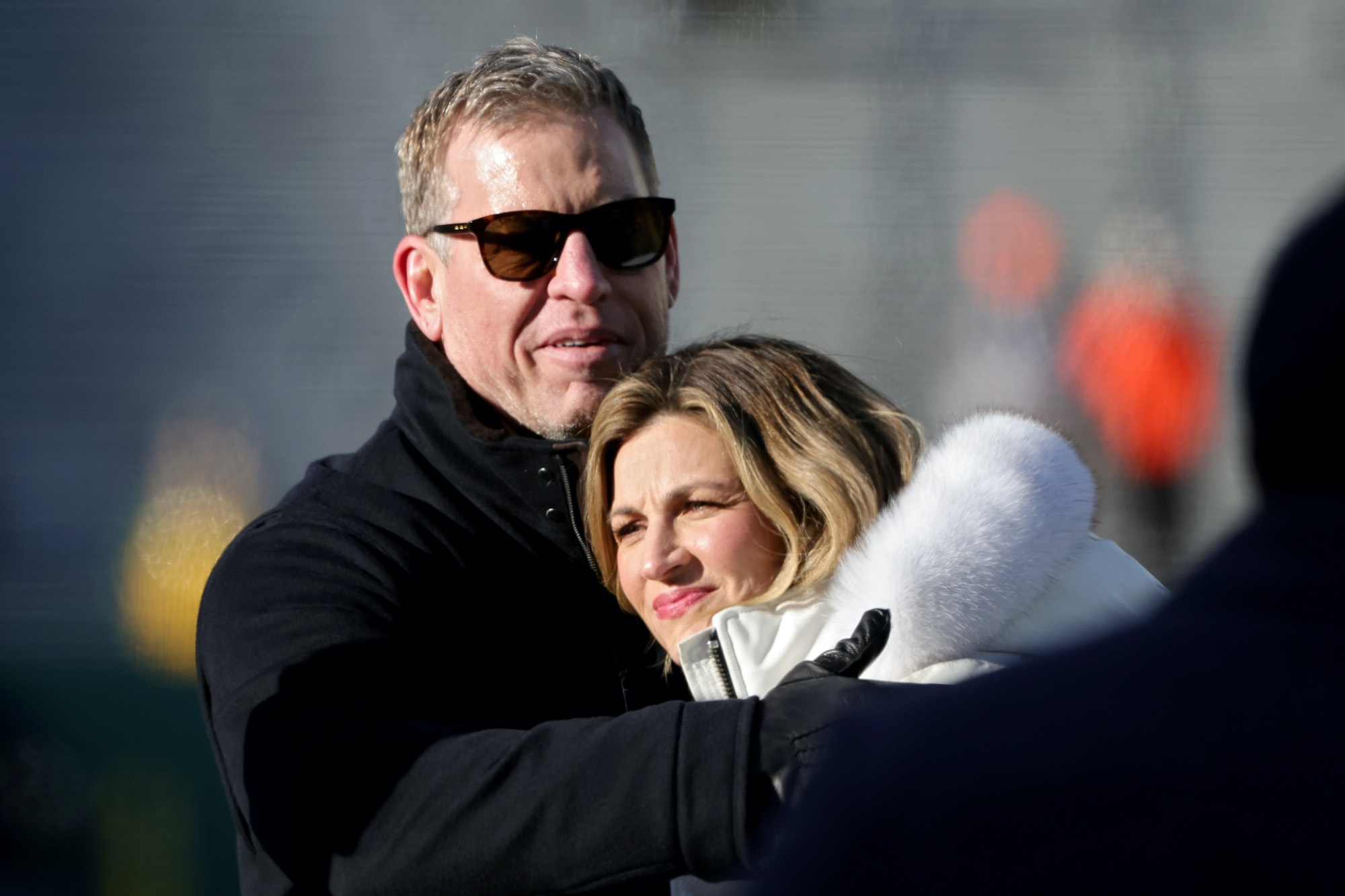 After Erin Andrews reflected at length on the relationship with her two former broadcast partners, she admitted that she's not good with change. Thompson suggested that it hurts because the three had such a special bond together, and then revisited an earlier comment made by her co-host.
"Erin, it's chemistry," Thompson said. "And here's the thing, you know you talk about closer to them sometimes than your husband, obviously that's not true. But the idea of you spend so much time."
"Sometimes it is," Andrews interjected with a laugh. 
"But this idea that you know it is family," Thompson continued not acknowledging her co-host's remark, before moving on and talking about how both had overcome numerous challenges in the past.
All of it combined made for an interesting exchange and something listeners couldn't help but wonder what Andrews meant by her remarks, which she said twice, and why Thompson felt the need to correct her, only to have Andrews reaffirm what she had previously said. 
Things that make you go hmm.
Like Sportscasting on Facebook. Follow us on Twitter @sportscasting19.