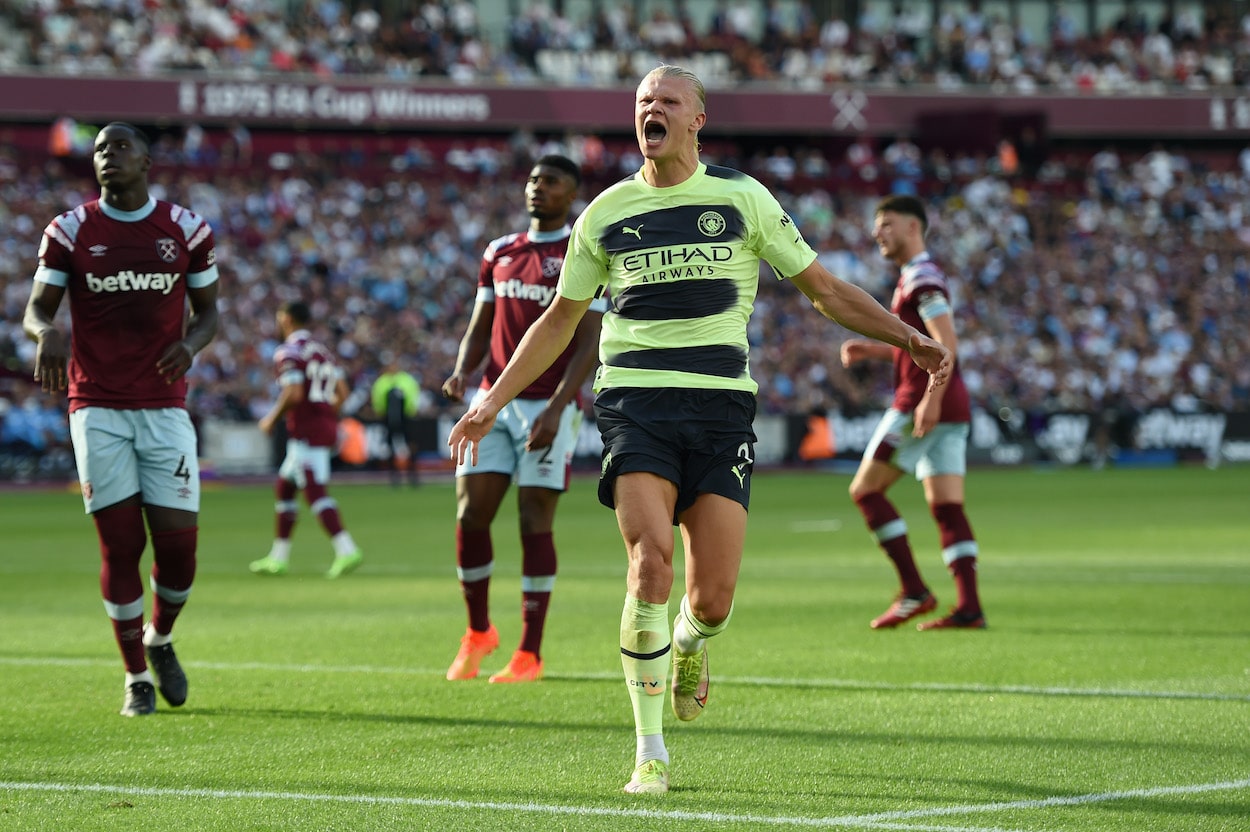 Manchester City Star Erling Haaland Lives up to Sky-High Expectations in Debut
The bar for Erling Haaland's Manchester City debut was incredibly high, but the 22-year-old striker cleared it with ease, scoring two goals.
Erling Haaland scored 86 goals in just three seasons for one of the biggest soccer clubs in Germany and made a $66 million move this summer to one of the biggest clubs in England. At just 22 years old, the Manchester City striker has already set the bar so high for himself it should be impossible to meet expectations, especially the first time he stepped on an English Premier League pitch. However, that's precisely what Haaland did in his first EPL match vs. West Ham.
Manchester City debutant Erling Haaland had a fantastic first game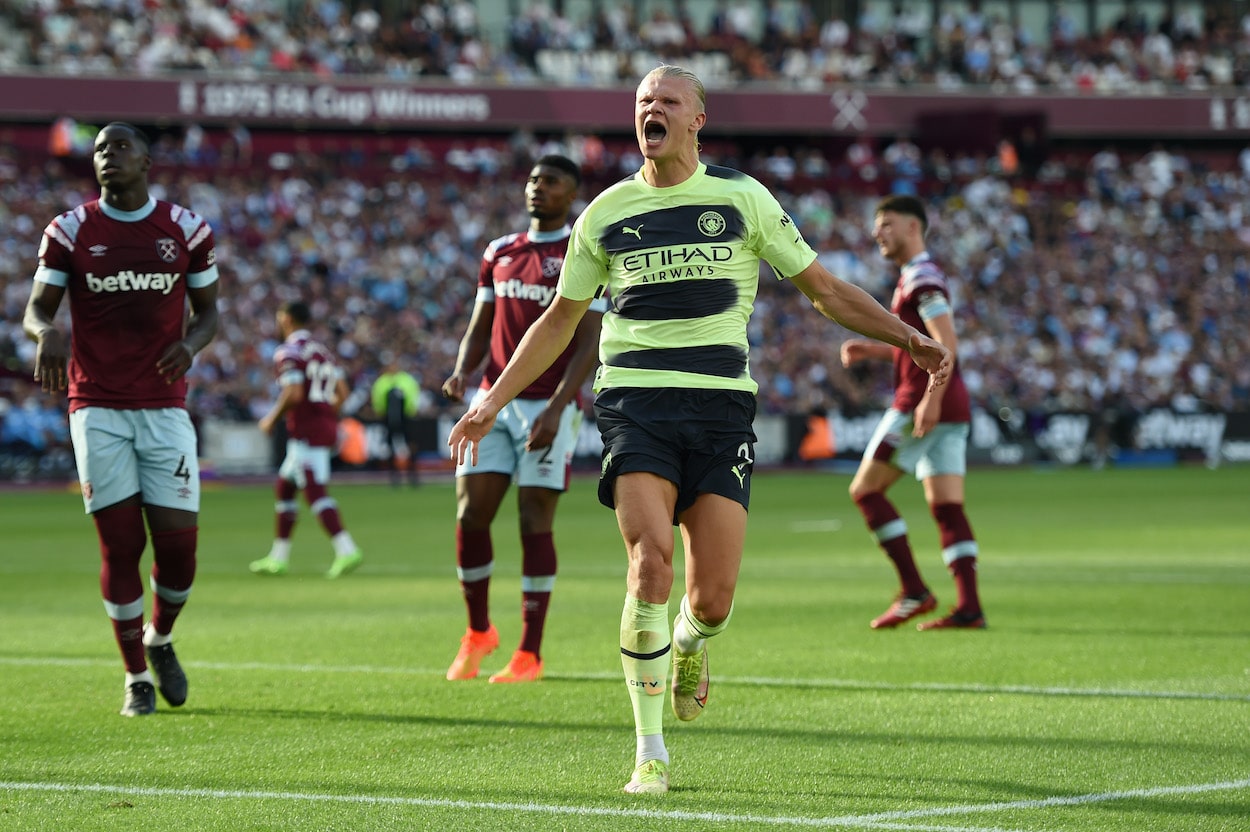 Erling Haaland scored in his first friendly for Manchester City, a 1-0 win over his familiar foe Bayern Munich at Lambeau Field in Green Bay. The next time he put on a City shirt, though, it didn't go quite as well.
Haaland looked relatively pedestrian in the FA Community Shield vs. Liverpool. The performance even led Man City legend Sergio Agüero to call the youngster out.
On the first Sunday of the 2022-23 Premier League season, City traveled south to London to kick off the campaign vs. West Ham. It would have been understandable if Haaland eased his way into the best league in the world. But that's not what the big Norwegian did.
Haaland scored both goals in City's 2-0 victory over The Hammers.
The first goal came when Haaland drew a penalty on goalkeeper Alphonse Areola following a crafty pass from teammate İlkay Gündoğan. The 6-foot-4 striker took the pass and danced around Areola — who just came in six minutes earlier after an injury to starter Łukasz Fabiański — and the second-string keeper took him down in the box.
Manchester City has struggled from the penalty spot the last few seasons under Pep Guardiola. That doesn't seem to be a problem anymore, though. Haaland stepped to the ball and coolly buried it in the bottom left corner to give City a 1-0 lead at the end of the first half.
Twenty minutes into half two, Haaland struck again.
This time, Haaland made an incredible run on a counterattack, and Kevin DeBruyne got him 1-on-1 with Areola with a pinpoint pass. The striker leaned to the right and kicked the ball around the diving keeper to the left to give Man City its final 2-0 lead.
The debut for Haaland was everything City fans could have hoped for. His size, speed, and skill made the second-generation Cityzen look like a combination of Agüero, Edin Džeko, and Carlos Tevez all rolled up into one.
The Premier League (and Champions League) season is long and arduous, and this year, with a World Cup in the middle, will be even more challenging to navigate. For at least one day, though, City fans can dream of Haaland bringing four trophies to Manchester in Year 1.
Like Sportscasting on Facebook. Follow us on Twitter @sportscasting19 and subscribe to our YouTube channel.