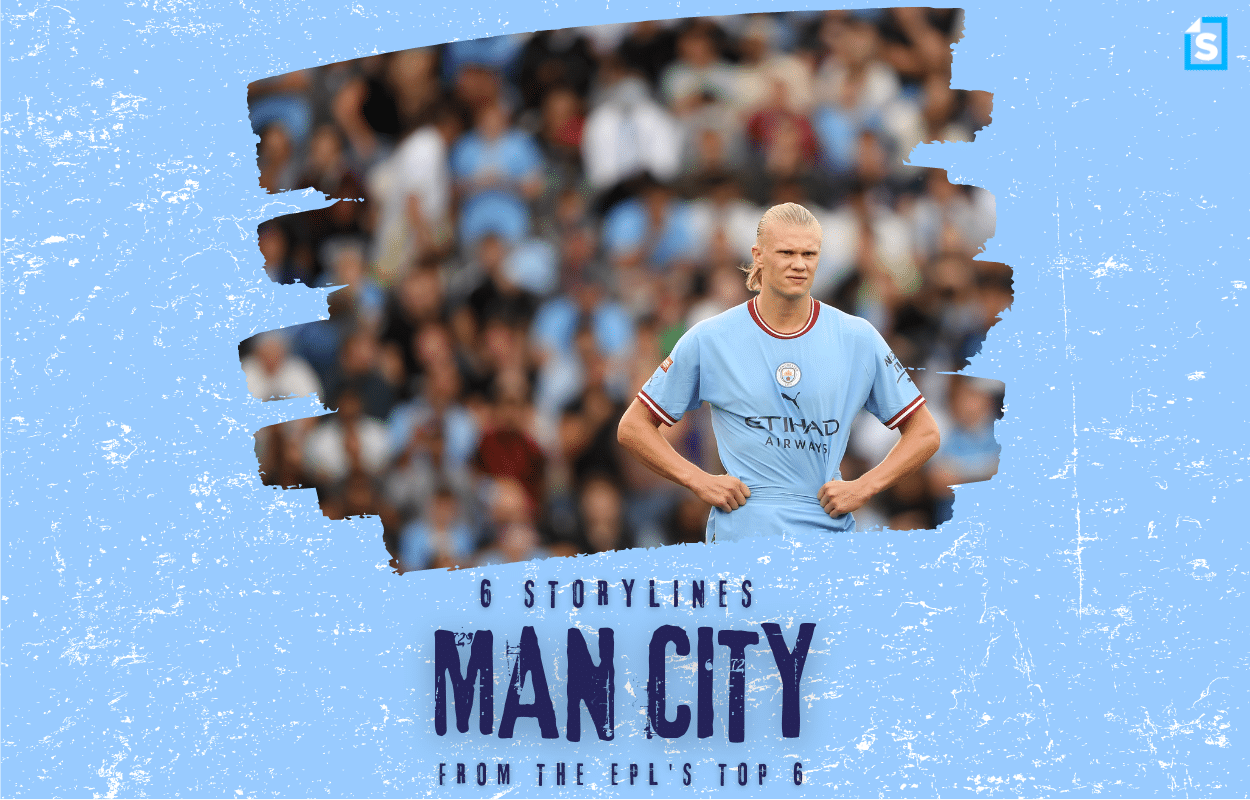 6 Season-Changing Storylines from the Premier League's Top 6 Teams
Whether you love Manchester City or support Chelsea, the 2022-23 Premier League season will have plenty of storylines to follow.
After a brief summer break, European domestic soccer is back on the menu. Even if we just focus on the Premier League, there are plenty of storylines to sink your teeth into. From championship charges to desperate fights to stay in the division, every supporter will be strapped into an emotional roller coaster for the next 10 months.
With that in mind, let's break down the narratives around the biggest teams in the league, the Top (or Big, depending on your preference) 6. Here's one make-or-break storyline for each of those clubs, so you're prepared for the upcoming campaign.
Manchester City: Can Pep Guardiola's squad cope with their turnover without missing a step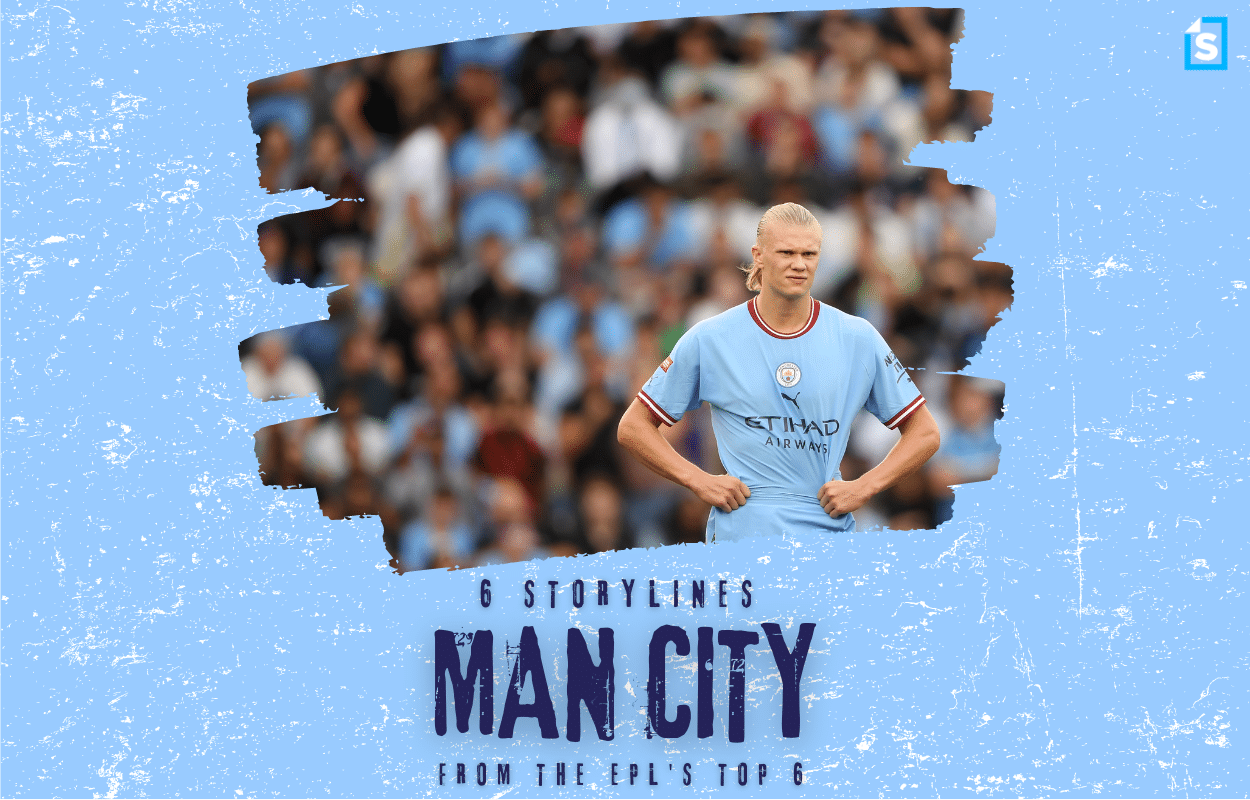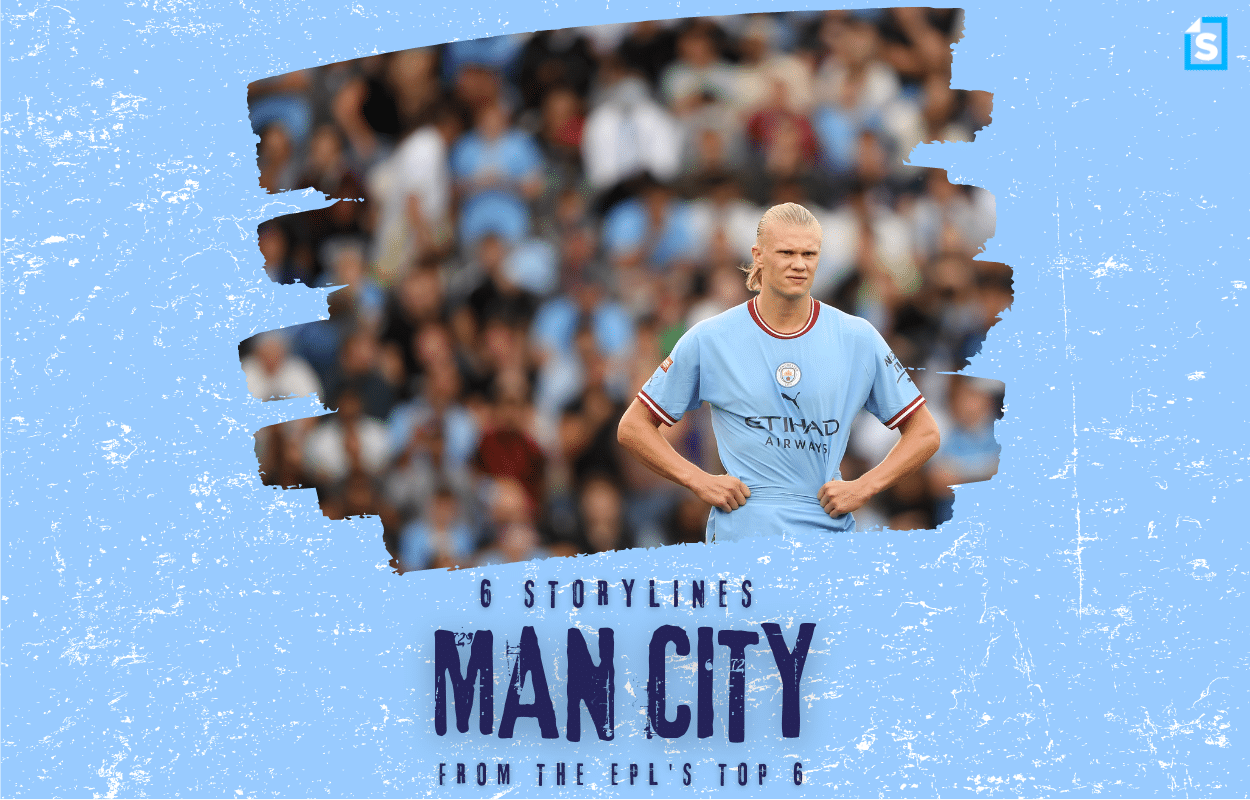 To be clear, talent is never the issue with a club like Manchester City. Their budget means there will never be a shortage of world-class players wearing powder blue. This year, though, the Citizens will be facing a different sort of challenge: revamping on the fly.
During the summer transfer window, Gabriel Jesus, Raheem Sterling, Fernandinho, and Oleksandr Zinchenko all departed. While that won't cause any gaping holes in the roster — Erling Haaland, Julian Alvarez, and Kalvin Phillips arrived, and fielding a full-back duo of Joao Cancelo and Kyle Walker is hardly a problem — the potential issue will be adjusting to those changes without missing a step.
Pep Guardiola's system is demanding, and it can often take players time to adjust. Given Liverpool's strength, City can't afford to suffer through too many growing pains. A hypothetical loss and a draw, no matter how small they may seem in the scope of a 38-game campaign, could be all it takes to lose the title.
Will the club's raw talent shine through? Or will the roster turnover create enough of an early hiccup to break the title race wide open?
Liverpool: How does Darwin Nunez adjust to life in England?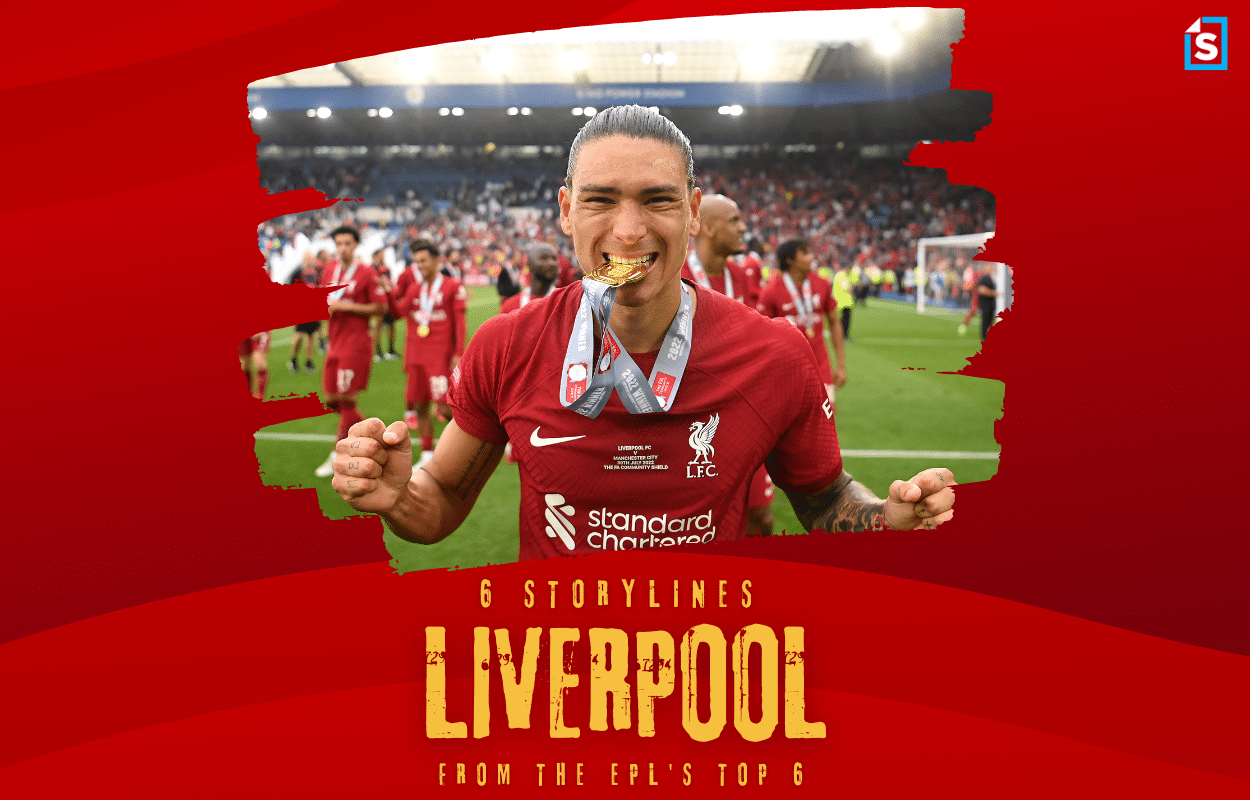 Similar to Man City, Liverpool won't really have a talent issue. Instead, we'll be focusing on a single player: Darwin Nunez.
While it's easy to say that the young Uruguayan attacker needs to replace Sadio Mane, who departed for Germany, that's really not the case. Liverpool tend to buy in advance of having a pressing need. Luis Diaz, who arrived in January, already rounds out a front three with Diogo Jota and Mohamed Salah. Nunez will obviously want to contribute that, but he doesn't need to be a direct Mane replacement.
With that being said, though, it will be interesting to see how he adjusts to life in England and under Jurgen Klopp. At the risk of being reductionist, goals win games, and if Liverpool want to surpass Manchester City, having another legitimate threat will help. If Nunez is able to exert himself, the Reds' front line only becomes that much more dangerous. Should he struggle to make the step up, though, supporters will start to miss Mane pretty quickly.
Chelsea: What will life after Roman Abramovich look like?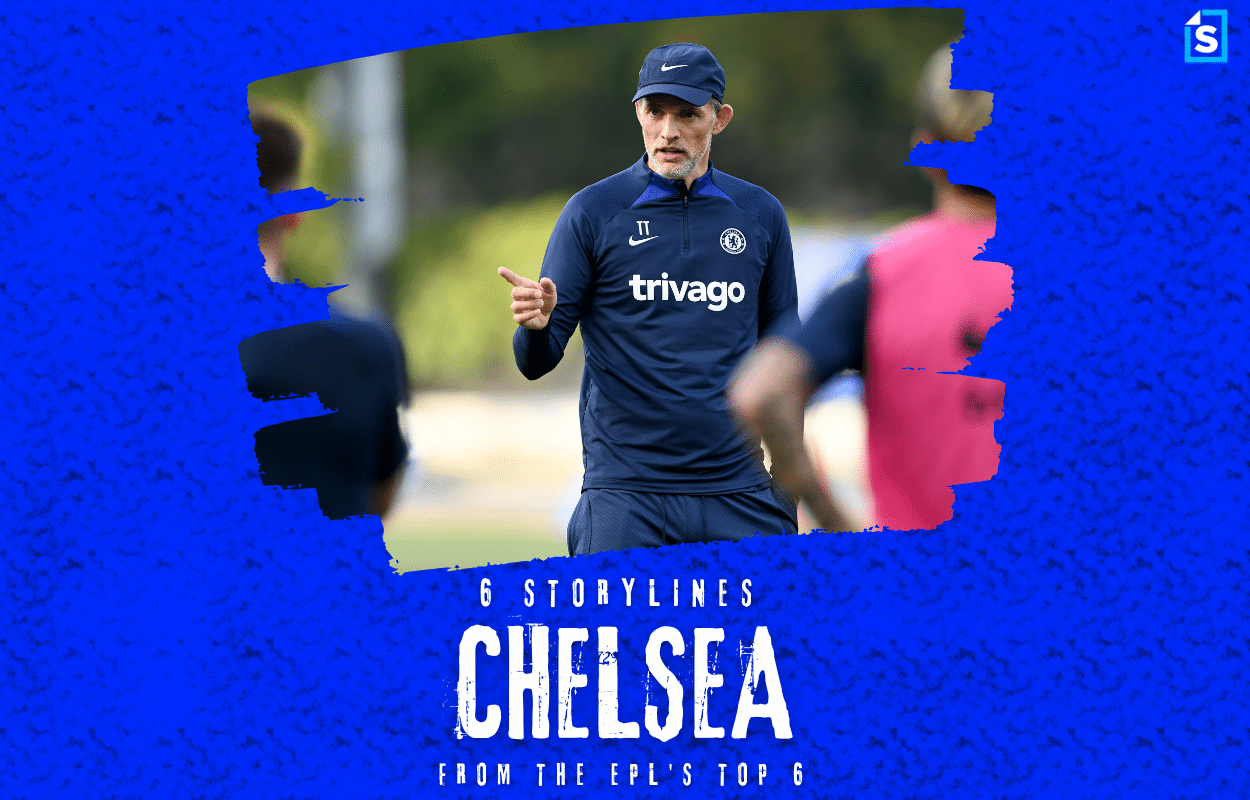 For years, Chelsea's success came through Roman Abramovich's financial backing and willingness to fire a manager at the drop of a hat. These days, though, things are different, and Todd Boehly is calling the shots.
While that doesn't really seem to have affected the club's willingness to spend, the Blue's transfer business has seemed a bit scattershot, to say the least. Raheem Sterling, Kalidou Koulibaly, and Marc Cucurella are talented (if potentially overpriced) players, but it's unclear how everything fits together.
Cucurella, for example, seems to make Ben Chilwell redundant. Will Thomas Tuchel slot the Spaniard in at center back like Graham Potter did? Or will someone have to sit on the bench? Similarly, Sterling is a capable attacker, but he really doesn't fill a need at striker. There are options — even if Timo Werner does depart, Kai Havertz remains on the books and Armando Broja does return from loan — but that duo doesn't really seem strong enough for a club with Chelsea's aspirations. There have been rumors of Pierre-Emerick Aubameyang returning to London or Cristiano Ronaldo moving south from Manchester, but neither of those strikers would seem like an ideal fit for Tuchel's style of play.
Can Chelsea build something cohesive? Or is the club just throwing money around because they can? We'll have a better idea at the end of the transfer window.
Tottenham: Can Spurs make it over the hump before Antonio Conte blows everything up?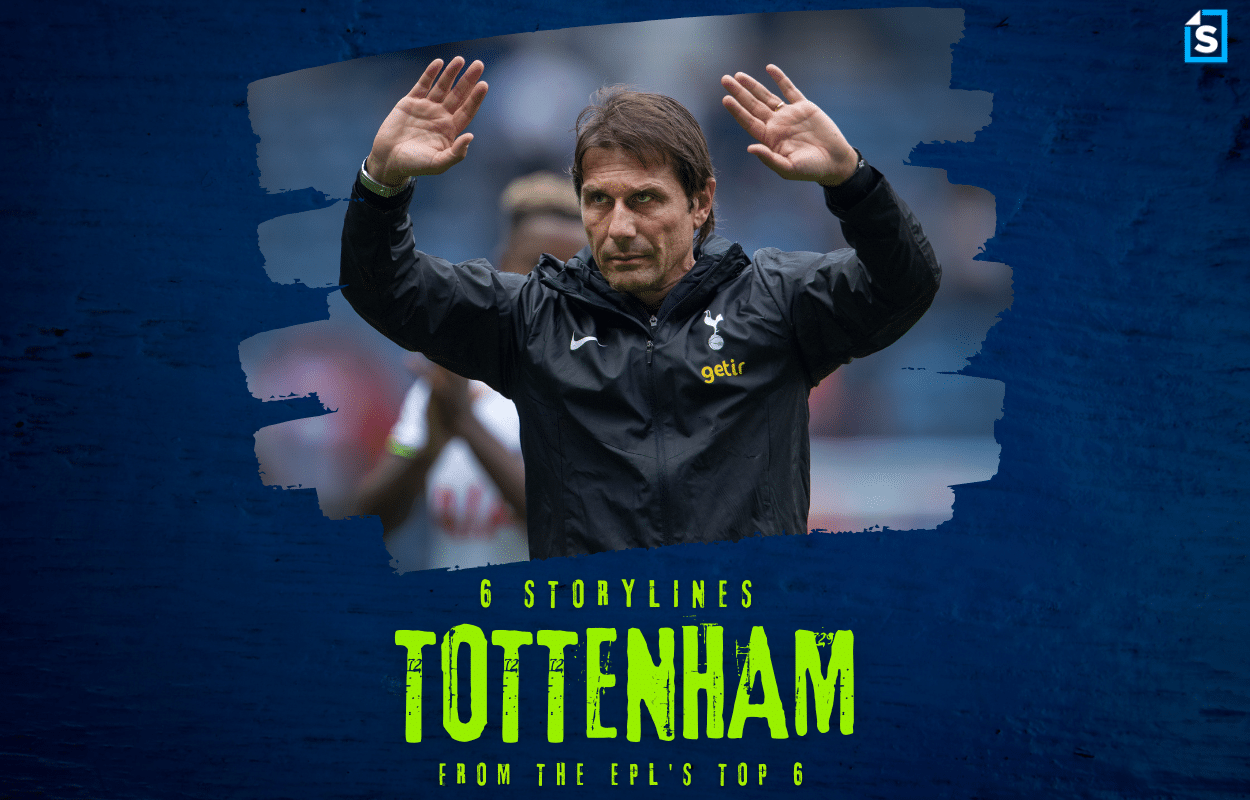 To be clear, Antonio Conte is a fantastic manager. He has a system, gets the most out of his players, and wins games. He's also incredibly demanding, both of the squad and ownership, and rarely spends more than a few seasons in a job before things go south.
Through that lens, Spurs are racing against the clock as much as anything else. Their squad might not have the sheer talent of Liverpool and Man City, but Harry Kane and Heung-Min Son can cover up for plenty of deficiencies. Dejan Kulusevski and Richarlison provide some extra attacking depth, and you know that Conte will squeeze some extra juice out of the squad. Some questions remain about Tottenham's ability to play against low-block teams, but that's a relatively minor footnote at this point.
There's no reason why Spurs shouldn't be within the Champions League places and at least fighting for a domestic cup, but it remains to be seen if they'll get there before the clock hits midnight. Harry Kane isn't getting any younger, and a mid-season World Cup probably won't help his legs. Conte is happy right now, but what will happen if he asks for reinforcements in January and none arrive?
At the risk of invoking the specter of Jose Mourinho, you'll take the instability of a short-term manager if it leads to trophies. If that silverware doesn't arrive, though, you've mortgaged your future for nothing.
Arsenal: Is there enough depth and experience in this squad to reach the Champions League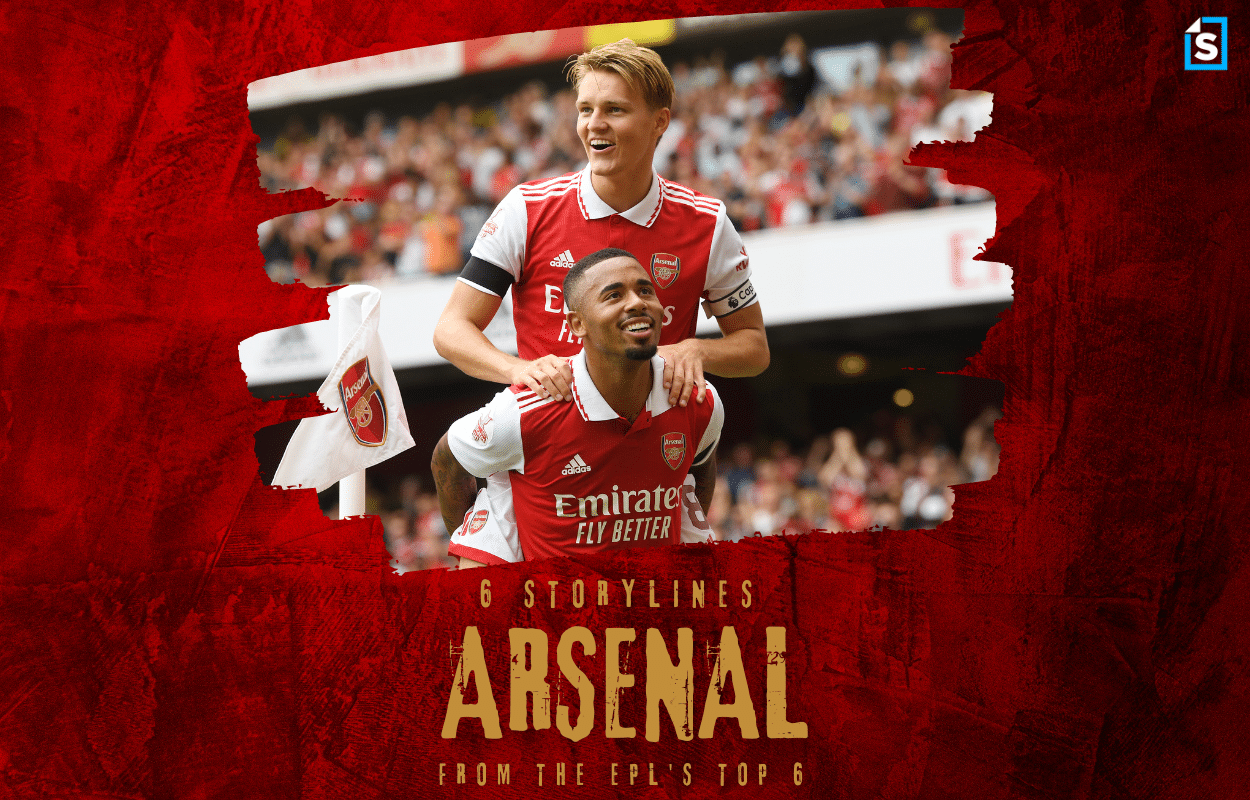 If you want to be charitable, Arsenal's fifth-place finish last year was disappointing but understandable. The Gunners fielded an incredibly young squad and lacked a genuine threat at striker; if anything, they were punching above their weight.
This year, though, that excuse no longer exists. Not only are the likes of Bukayo Saka and Gabriel Martinelli another year older, and Gabriel Jesus has arrived to be the main man in attack. Oleksandr Zinchenko might not be the most exciting signing, but he does provide valuable cover for the oft-injured Kieran Tierney, and the highly regarded William Saliba is finally back from his multiple loans.
With all of that being said, though, there's still a question of overall depth, especially in the midfield. Last year, the loss of Thomas Partey was a key factor in the Gunners' demise. While you can't really replace the Ghanaian — he essentially does the job of two players in the middle of the park — Arsenal's options behind him haven't materially changed. Should he be out of the lineup for any reason, Mikel Arteta's hands will be tied.
The same can be said for the attack, albeit at a lower level. Should Gabriel Jesus be injured or hit a cold streak, is Eddie Nketiah capable of holding down the striker spot? The drop-off from Saka to Nicolas Pepe is also steep, although Martinelli, Jesus, and Emile Smith-Rowe's collective flexibility can help mitigate that.
On paper, Arsenal have clearly improved. Now, it remains to be seen if they've done enough.
Manchester United: Can Erik Ten Hag turn things around, or is this another false start?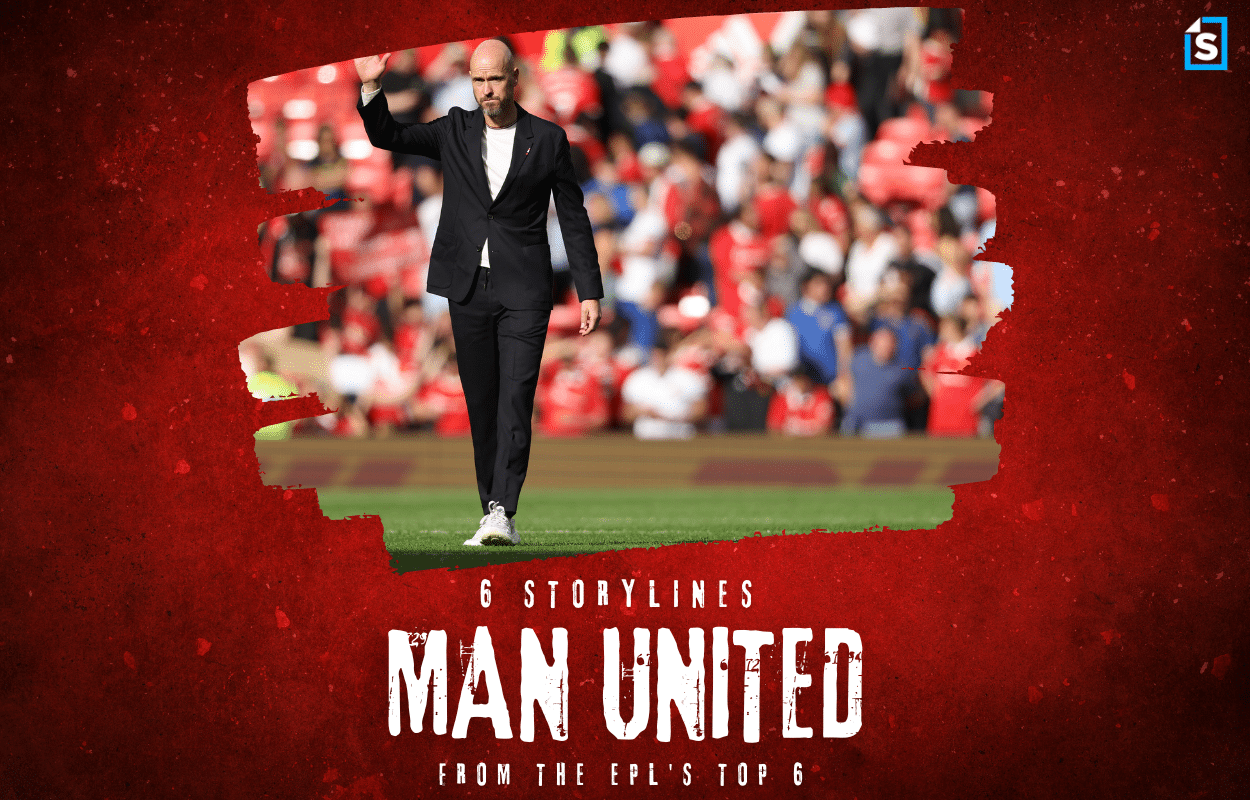 Ever since Sir Alex Ferguson left Old Trafford, Manchester United have been trapped in limbo. The club has cycled through managers and players, never fully committing to a rebuild and consequently spinning their wheels. Erik ten Hag, however, could change that.
During his early days in Manchester, the Dutch manager has appeared to stamp his authority on things; calling out Cristiano Ronaldo certainly takes some courage. It remains to be seen, though, how that conviction translates into on-field matters.
While there are some good pieces in United's arsenal, some questions remain about how everything fits together. The defense, for example, is overshadowed by Harry Maguire, his price tag, and the captain's armband. Can ten Hag do anything there without torpedoing the dressing room? Higher up the pitch, Bruno Fernandes and Christian Eriksen would both prefer to occupy the number 10 role. Is there a tactical tweak that gets them both on the pitch? Or will the manager have to make a choice? The same can be said further forward in attack. Ronaldo isn't getting any younger and can't really do much more than scoring. Is ten Hag's management effective enough to keep the Portuguese involved without making him the centerpiece of the team?
To be clear, these are more institutional problems created from years of slap-dash planning without continuity rather than ten Hag's own doing. He's the one who will have to clean everything up, though. And, if he can't, it will be his head on the chopping block.
Like Sportscasting on Facebook. Follow us on Twitter @sportscasting19 and subscribe to our YouTube channel.