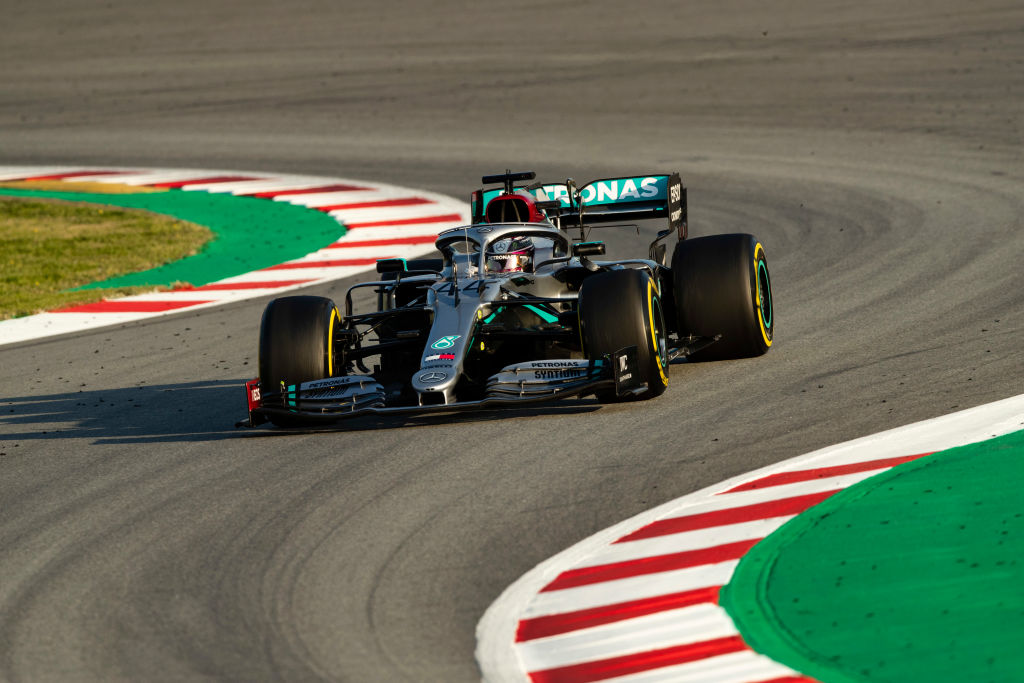 Even the Dallas Cowboys Don't Outspend Formula One Teams
Formula One racing teams like Mercedes are spending as much as half a billion dollars a year to compete in 22 races around the world.
The coronavirus pandemic has done what no Formula One team has been able to do: slow down the Mercedes team and star driver Lewis Hamilton.
The first 10 of 22 scheduled races have been postponed or canceled, with the series tentatively slated to resume July 5 in Austria. With enormous amounts of money having been spent already, the 10 race teams would like nothing better than to resume competition.
The shutdown is costing Formula One teams big money
Anyone who thought that operating an NFL team, with a salary cap of approximately $200 million, is an expensive business endeavor should look at the numbers associated with competing in Formula One. Spending by the leading F1 teams exceeds $400 million a year. And unlike NFL franchises, F1 teams generally can't expect to do any better than break even.
According to Forbes, the German-owned Mercedes team employing six-time world champion Lewis Hamilton expended $430 million in 2018 operating a team employing a staff of 950 that doesn't include the engine operation. Daimler-Benz owns 60% of the team, motorsport director Toto Wolff has 30%, and former driving great Niki Lauda has 10%.
Ferrari's Formula One budget was believed to be in the same range as the Mercedes outlay but is more difficult to assess since the Italian outfit shares research and development as well as manufacturing space with its consumer division. Ferrari's massive size and its storied tradition in racing give it more clout than the other race teams in the F1 organization.
With severe mandatory cuts proposed by F1 for next season, both organizations have been squeezing in additional R&D. One estimate has Mercedes and Ferrari spending $484 million and $463 million, respectively, last season. They could exceed $500 million apiece this year, which is approximately what the Dallas Cowboys spend.
Red Bull Racing, which completes the sport's big three, is not far behind in terms of its annual investment.
With nearly half the 2020 schedule already postponed or canceled because of the pandemic, teams are missing out on lucrative sponsorship contracts — Ferrari is reputed to receive $100 million a year from Philip Morris — and $900 million in annual prize money after having already plowed significant money into preparations for the season.
Formula One is an international heavyweight
Formula One is mostly foreign to Americans in every sense of the word since there is only one annual race held stateside. The United States Grand Prix is scheduled for Oct. 25 at Circuit of the Americas near Austin, Texas. The American TV audience for the races every other week is so small that ESPN reportedly doesn't pay a rights fee.
International interest in F1 racing is a different story. The stops in Europe and Asia are major events attracting huge crowds. That translates into sponsorship money and broadcast revenue that make F1 one of the most valuable leagues in the world.
After several years of decline under then-F1 boss Bernie Ecclestone, Liberty Media bought Formula One for $8 million in January 2017. The value of the operation reached an estimated $11 billion before the coronavirus pandemic delayed the start of the season.
The most valuable F1 teams like Ferrari are worth perhaps a quarter of the more than $5 billion price tag that Forbes currently has on the Dallas Cowboys, but spending can be remarkably similar. The 2018 Green Bay Packers spent $420 million running the franchise while the incredibly profitable Cowboys were believed to be in the vicinity of half a billion dollars despite a players salary cap of under $200 million.
F1 has a cost-reduction plan in place
Half of the 10 Formula One teams spend less than $200 million a year on their racing programs, which creates the same sort of competitive imbalances that Americans have seen in their pro sports. The solutions here have been salary caps and luxury taxes meant to slow down spending by wealthier clubs.
Formula One's plan is to impose a spending cap of $175 million per team in 2021. Part of that can be achieved by using standardized parts and reducing testing, and the teams will still be allowed to spend freely on driver salaries and engine costs.
Mercedes, Ferrari, and Red Bull would be looking at meaningful downsizing that could end their streak of winning a combined 137 races in a row. But the cap would stop the bleeding that saw teams like Force India and Lotus drop out in recent seasons and give a boost to mid-level competitors Renault and McLaren.
Having one of those teams win some races in upcoming seasons is seen as a way to lure new investors into the sport and attract fresh sponsorship money.