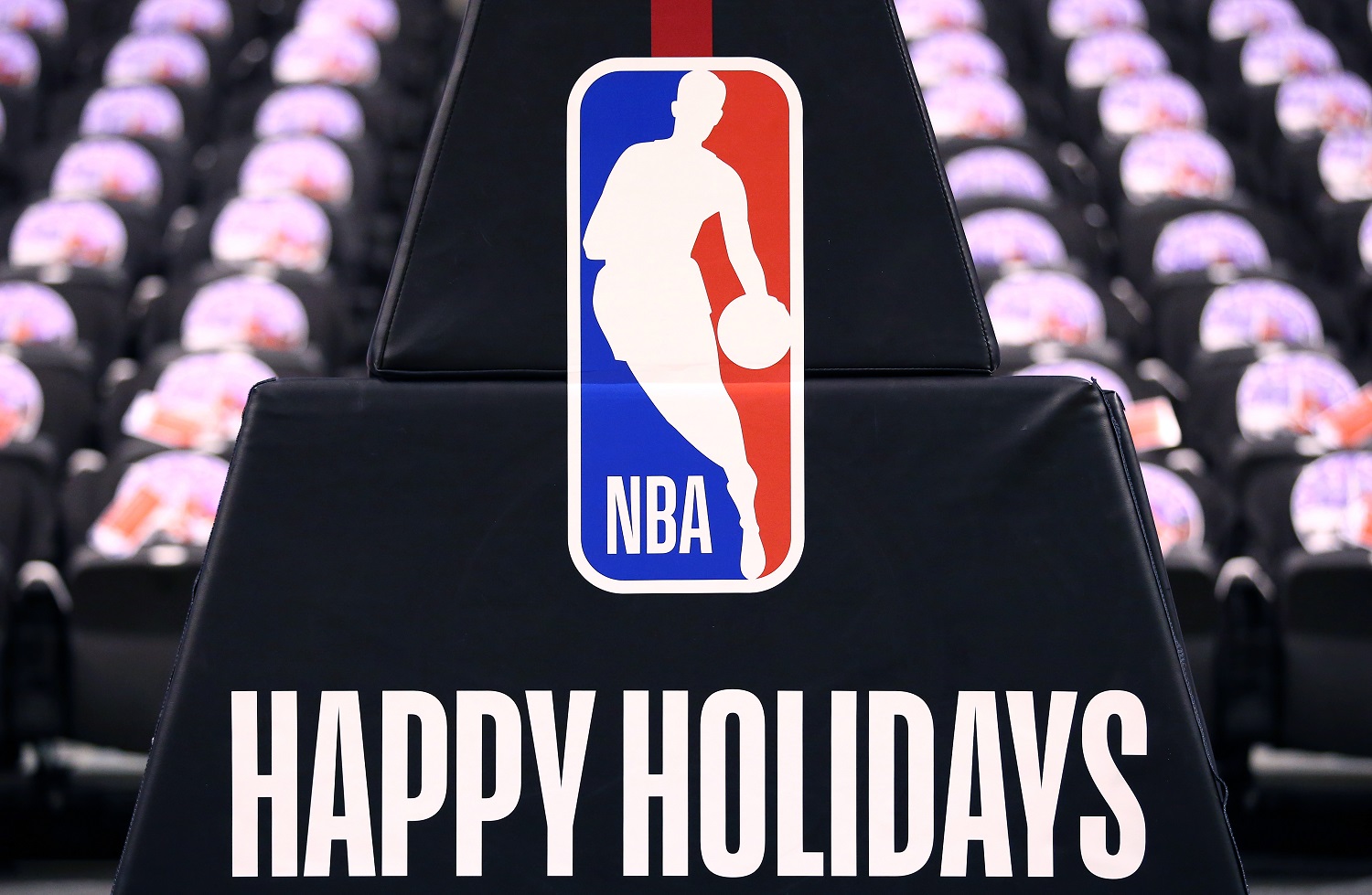 Everything You Need to Know About the 2020 NBA Christmas Day Schedule
A look at the 2020 Christmas Day NBA schedule, which has high-profile matchups airing across two networks.
It was certainly a short turnaround but the 2020-2021 NBA season is underway and, as usual, the league has a number of games set for Christmas Day, five to be exact. The Miami Heat and New Orleans Pelicans kick things off at noon Eastern and the LA Clippers and Denver Nuggets will close out the night with three extremely high-profile matchups in between.
Here's everything you need to know about the NBA Christmas Day schedule (all times Eastern).
New Orleans Pelicans at Miami Heat (12:00 p.m., ESPN)
It's been just two and a half months since Jimmy Butler & Co. lost the NBA Finals to the LA Lakers but the Miami Heat are back at it and will square off with Zion Williamson and the New Orleans Pelicans at noon on ESPN. This is Zion's first Christmas Day game and he'll certainly be looking to make an impression as the Pelicans, who just recently signed Brandon Ingram to a five-year, $158 million extension, look to become a threat in the Western Conference. Meanwhile, the Heat will look to pick up a win ahead of back-to-back matchups with the Milwaukee Bucks next week.
Golden State Warriors at Milwaukee Bucks (2:30 p.m., ABC)
There are plenty of storylines heading into the Golden State Warriors vs. Milwaukee Bucks showdown, which some thought could be a preview of the 2021 NBA Finals before Klay Thompson went down with yet another injury. It's not that the Warriors still can't make it there but things are just a lot tougher now. After missing most of last season, Stephen Curry is back for Golden State and seems like he hasn't missed a beat. As for Milwaukee, two-time reigning NBA MVP Giannis Antetokounmpo, who just signed the largest single contract in NBA history, is hoping to lead his team to a big early-season win on the way to what he and the Bucks hope is the franchise's first NBA Finals appearance in 47 years.
Brooklyn Nets at Boston Celtics (5:00 p.m., ABC)
In what could easily be a preview of the Eastern Conference Finals, the Brooklyn Nets visit the Boston Celtics for the middle game of the Christmas Day schedule that has plenty of storylines as well. After missing all of last season, Kevin Durant has finally suited up for Brooklyn and will play his first Christmas Day game in two years. But the bigger story here might be Kyrie Irving's return to Boston, which may not be as bad as people think as there won't be fans at the TD Garden to boo him.
Dallas Mavericks at LA Lakers (8:00 p.m., ABC)
The defending NBA champion Los Angeles Lakers will play their 22nd consecutive Christmas Day game and will host the Dallas Mavericks in what should be a very entertaining game. There are three NBA MVP candidates in this game with LeBron James, Anthony Davis, and Luka Doncic, and all three should provide some fantastic highlights. The Mavericks are on the rise in the Western Conference and getting an early-season win over the defending champs would certainly boost their confidence moving forward. But the Lakers might just be too deep for Dallas (or anyone for that matter) to handle.
LA Clippers at Denver Nuggets (10:30 p.m., ESPN)
Everyone knows the big storyline in the final game on Christmas night as Kawhi Leonard, Paul George, and the LA Clippers will be looking to exact a little revenge on Nikola Jokic, Jamal Murray, and the Denver Nuggets after blowing a 3-1 series lead in the Western Conference semifinals a few months back.
Schedule courtesy of NBA.com