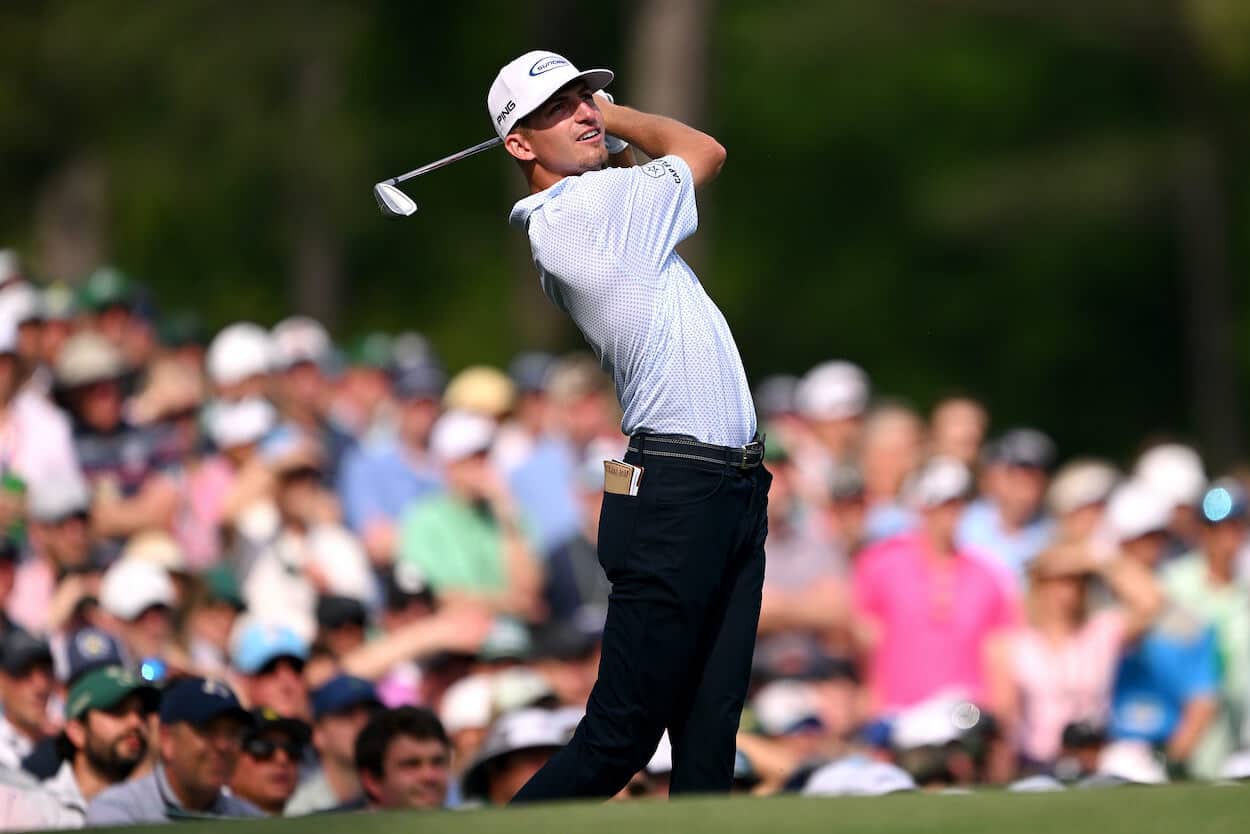 Everything You Need to Know About Sam Bennett, the Amateur Golfer Who Just Made History at the Masters
Sam Bennett won the U.S. Amateur Championship last year. Now, he's contending at the Masters.
If you go through the Masters leaderboard after Day 1, you'll see nothing but superstars at the top. World No. 3 Jon Rahm, Brooks Koepka, and Viktor Hovland are tied for the lead at 7 under par, while World No. 1 Scottie Scheffler, Xander Schauffele, Collin Morikawa, and Jordan Spieth are all within striking distance.
But there's also a player in contention with an (A) next to his name. That name would be Sam Bennett, a fifth-year senior in college who made Masters history with his bogey-free 68 in his first-ever round at Augusta National Golf Club.
So, who is this kid?
Sam Bennett is a fifth-year senior at Texas A&M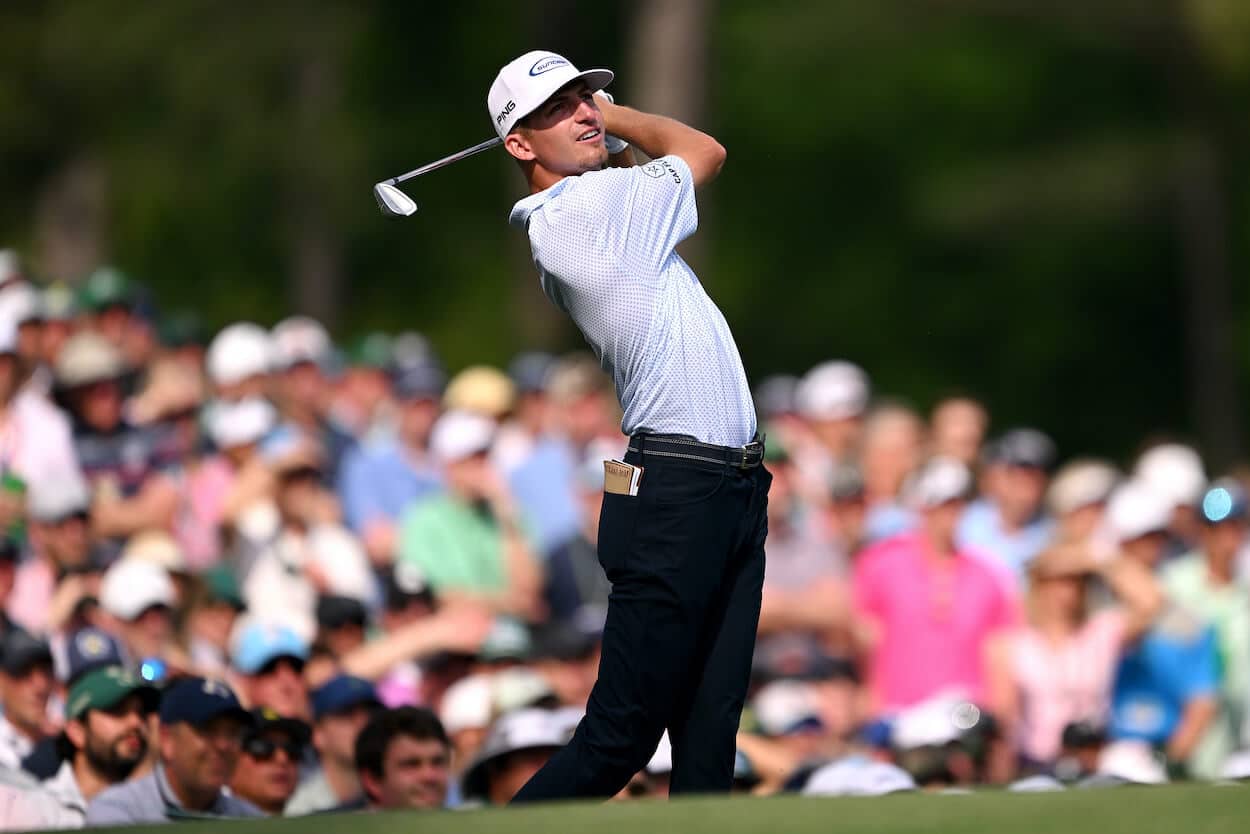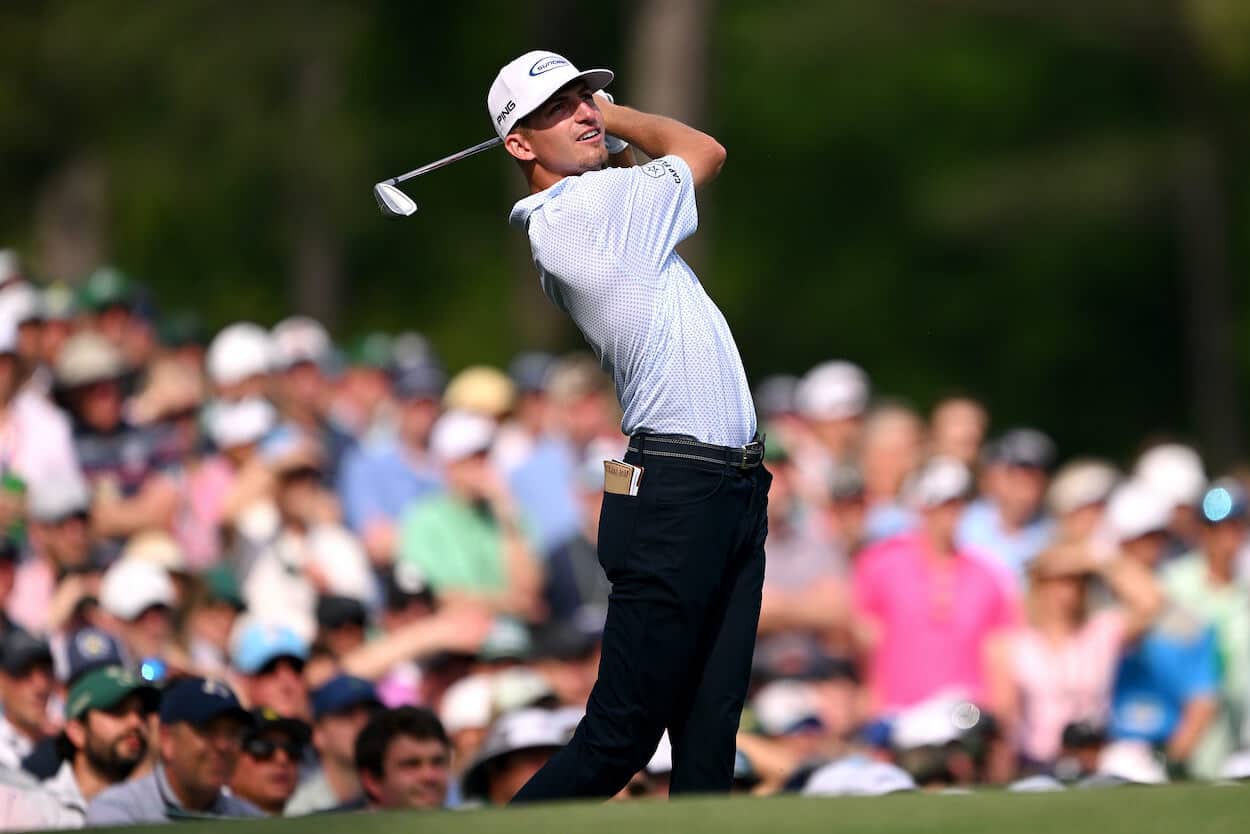 Bennett grew up in Madisonville, Texas, a small town just two hours north of Houston. His father, Mark, introduced him to the game of golf at the local nine-hole course in town, and he fell in love immediately.
Bennett went on to play golf at Madisonville High School, and he won the state championship as a senior in 2017. The following year, he chose to continue his golf career at Texas A&M.
As a junior, Bennett earned All-American honors and represented Team U.S at the 2021 Arnold Palmer Cup. He was named the SEC Player of the Year in his senior season and was a finalist for the Fred Haskins Award, given to the most outstanding college golfer in the country.
Sam Bennett won the U.S. Amateur to qualify for the Masters
If you're wondering how Bennett made it to the Masters as an amateur, he won the 2022 U.S. Amateur Championship at Ridgewood Country Club in New Jersey. The talented youngster defeated Ben Carr, 1 up, in the championship match to become the first Texas A&M player to win the U.S. Amateur title.
Sam Bennett has his father's last message tattooed on his arm
The story of Sam Bennett can't be told without mentioning the inspirational tattoo on his left forearm.
Bennett's father, Mark, died in 2021 after a battle with Alzheimer's. Mark's final message to Sam before his death was, "Don't wait to do something."
"He was the reason why I started playing golf and why I wanted to be good to impress him," Bennett told Golf Channel. "[Looking at the tattoo] is like a new pre-shot routine that I do now right before I'm about to hit it. I look at it and I'm like 'Don't wait to do something.' It's something that will always stick and he means the world to me."
Sam Bennett makes history in his Masters debut
In Bennett's first-ever competitive round at Augusta National, he fired a 4-under 68 with no bogeys to put himself in contention after the first round. The amateur birdied his first hole of the day then made a chip-in eagle on No. 2 to start his Masters campaign 3 under.
Here's the impressive history Bennett made in his first Masters round, according to a tweet from Carter Karels of GigEm247.
Only amateur in 30 years to have a bogey-free round
First amateur to place top 10 on Day 1 since 2005
First amateur to card a 68 since 2001
Tied for lowest Front 9 tally ever for an amateur (32)
Bennett looks to be a lock to win low amateur at the 2023 Masters, and when he decides to turn pro, he'll be a force to be reckoned with on the PGA Tour.