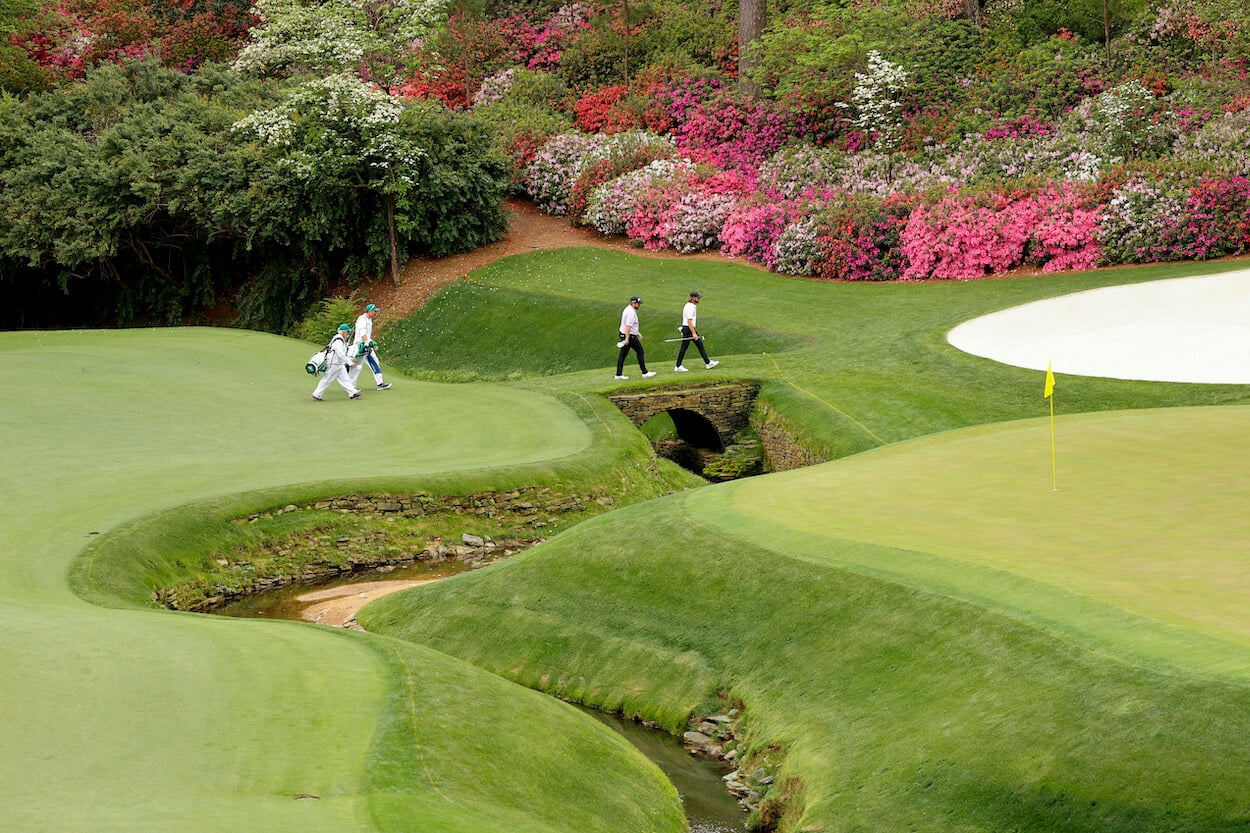 The Masters: Who is Rae's Creek Named After at Augusta National?
John Rae isn't a well-known name in Masters lore, but Augusta National wouldn't be here today without him.
If you tune into the Masters broadcast this year, odds are you'll hear more than a few mentions of the famed Rae's Creek that snakes through Amen Corner at Augusta National Golf Club. The narrow body of water has crushed the hopes of so many Masters contenders over the years, but do you know how it got its name?
Rae's Creek is actually named after a man who had nothing to do with golf, but without him, the Masters and Augusta National wouldn't exist.
What is Rae's Creek at Augusta National?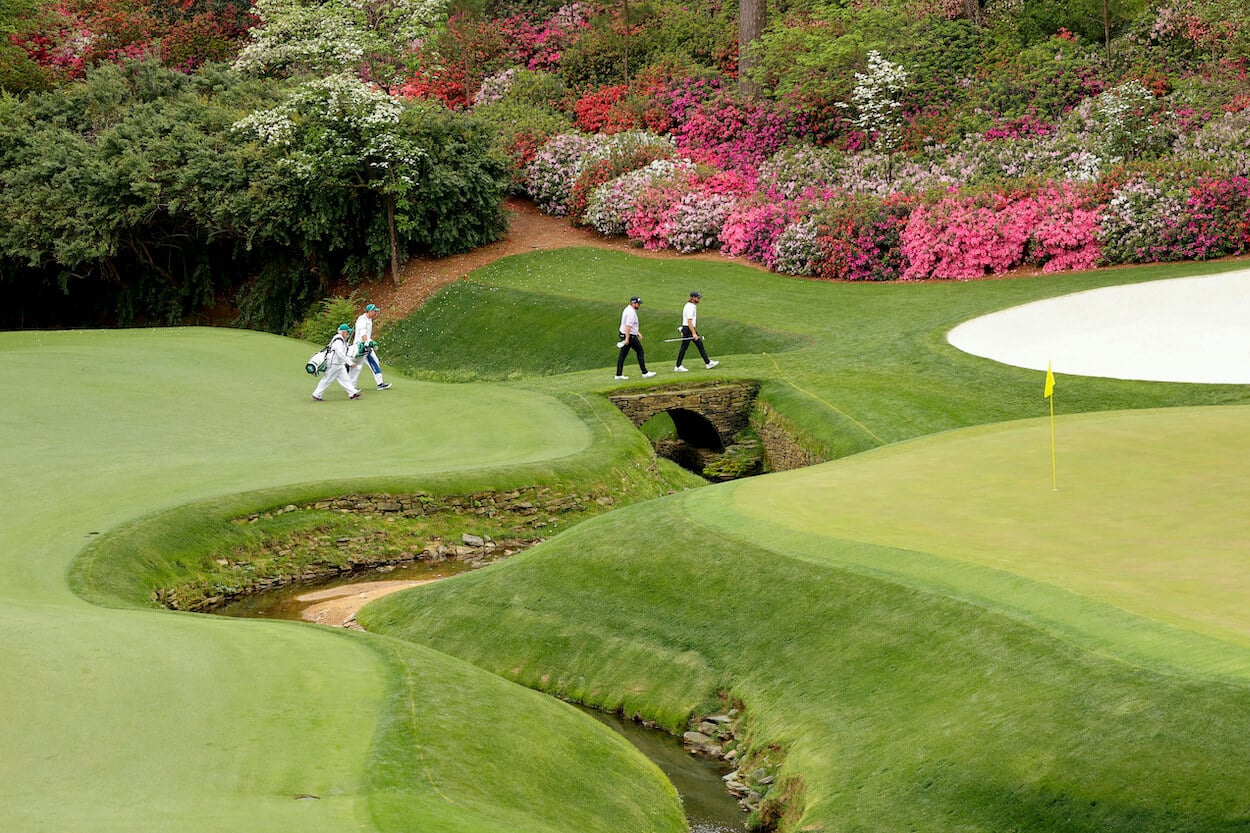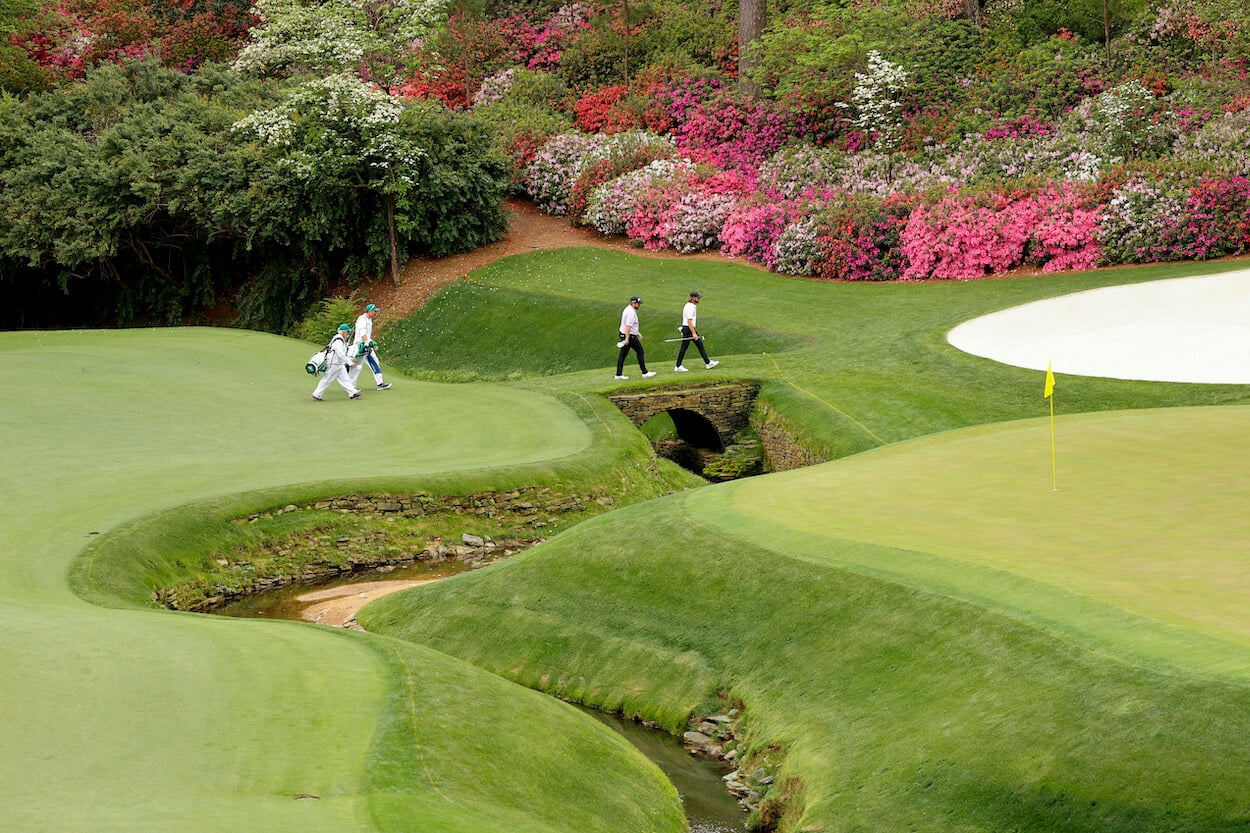 Rae's Creek meanders through the three-hole stretch at Augusta National famously known as Amen Corner. Players must navigate the pesky body of water on the par-4 11th, the par-3 12th, and the par-5 13th.
Over the years, Rae's Creek has rudely inserted itself into Masters history by dashing the green jacket hopes of many and opening the door for others. In 1996, the creek swallowed up Greg Norman's tee shot on the 12th hole to seal his six-shot collapse and propel Nick Faldo to a lead he wouldn't surrender. In 2016, the same body of water claimed not one, but two of Jordan Spieth's golf balls on the 12th to serve him with a quadruple bogey and an epic collapse. And in 2019, Tiger Woods' return to glory received a boost from Rae's Creek when Francesco Molinari and Tony Finau both dunked their tee shots in the water on 12.
You know about the history, but how did Rae's Creek get its name?
The Masters: Who is Rae's Creek named after?
In 1734, exactly 200 years before the first Masters Tournament, an Irish trader by the name of John Rae settled near the border of Georgia and South Carolina. Rae established a farm, trading post, ferry service, and, eventually, a grist mill along what was then called Kenyons Creek.
When British General James Oglethorpe built Fort Augusta along the Savannah River, Rae's property became a safehouse for soldiers who couldn't make it back to the base. By 1765, Rae owned 8,000 acres of land near the border — the land that eventually became Augusta, Georgia.
Before Rae's death in 1789, Kenyons Creek was officially renamed Rae's Creek. Today, the creek flows 10 miles and has 74 tributary streams, the most famous of which flow through Amen Corner at Augusta National.