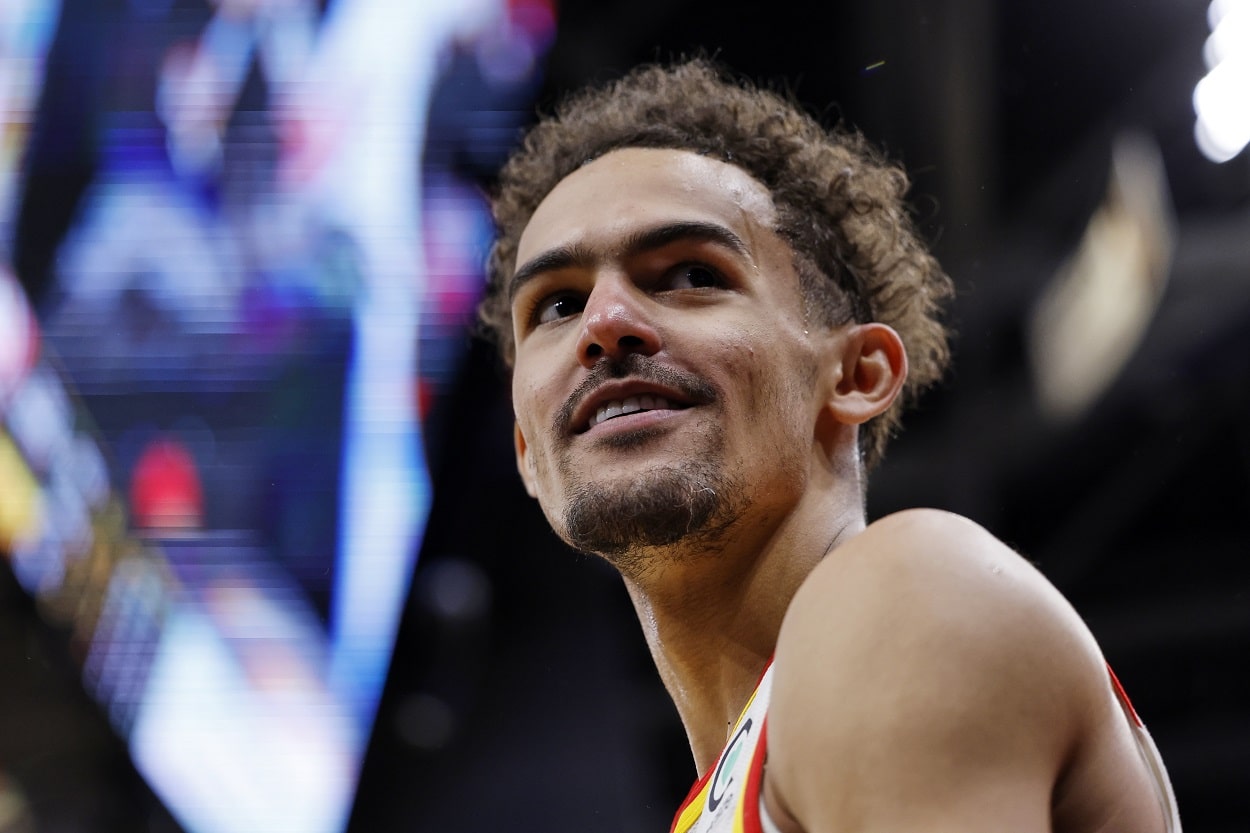 Exclusive: Trae Young Talks His Favorite NBA Players to Watch, the NBA Playoffs, and Shining the Light on Mental Health
Sportscasting's interview with Atlanta Hawks superstar guard Trae Young.
Atlanta Hawks guard Trae Young is one of the great young superstars in the NBA today. The 23-year-old has averaged 25.3 points, 9.1 assists, and 3.9 rebounds through four seasons, earning two trips to the NBA All-Star Game. He's also led the Hawks to two consecutive appearances in the NBA Playoffs and had Atlanta within two wins of the NBA Finals a season ago.
But Young is so much more than just a basketball player. Since joining the Hawks in 2018, the Oklahoma product has been highly active in the Atlanta community, work that earned him an NBA Cares Community Assist Award this past season. He won that particular award for his work with Silence the Shame, an organization focused on eliminating the stigma surrounding mental health.
The issue of mental health has long been important to Young, so much so that it inspired him to start The Trae Young Family Foundation in 2019. The foundation's goal is to educate people on mental health problems, specifically those that stem from social media and cyberbullying.
As May is Mental Awareness Month, Young formed a partnership with Trident, who created specialty Trae Young packs to sell at Wal-Mart beginning this month. Trident has also donated $200,000 to the foundation to "support the Foundation's community-building and sports programming that impact mental wellness." The donation will also help with the construction of the Young Family Athletic Center in Norman, Oklahoma, which is set to be completed next year.
Sportscasting recently had the honor of chatting with Young about his passion for mental health, and, of course, we talked some hoops as well.
Sportscasting's interview with Trae Young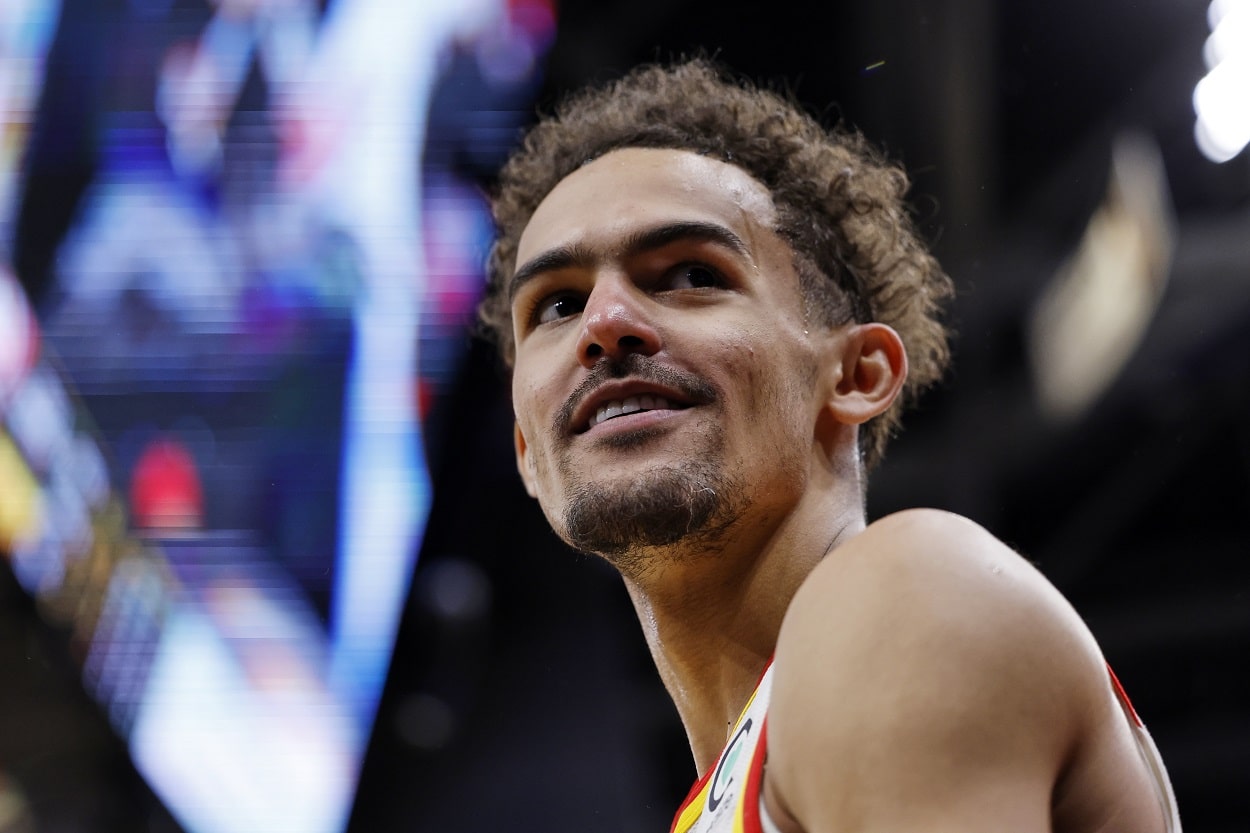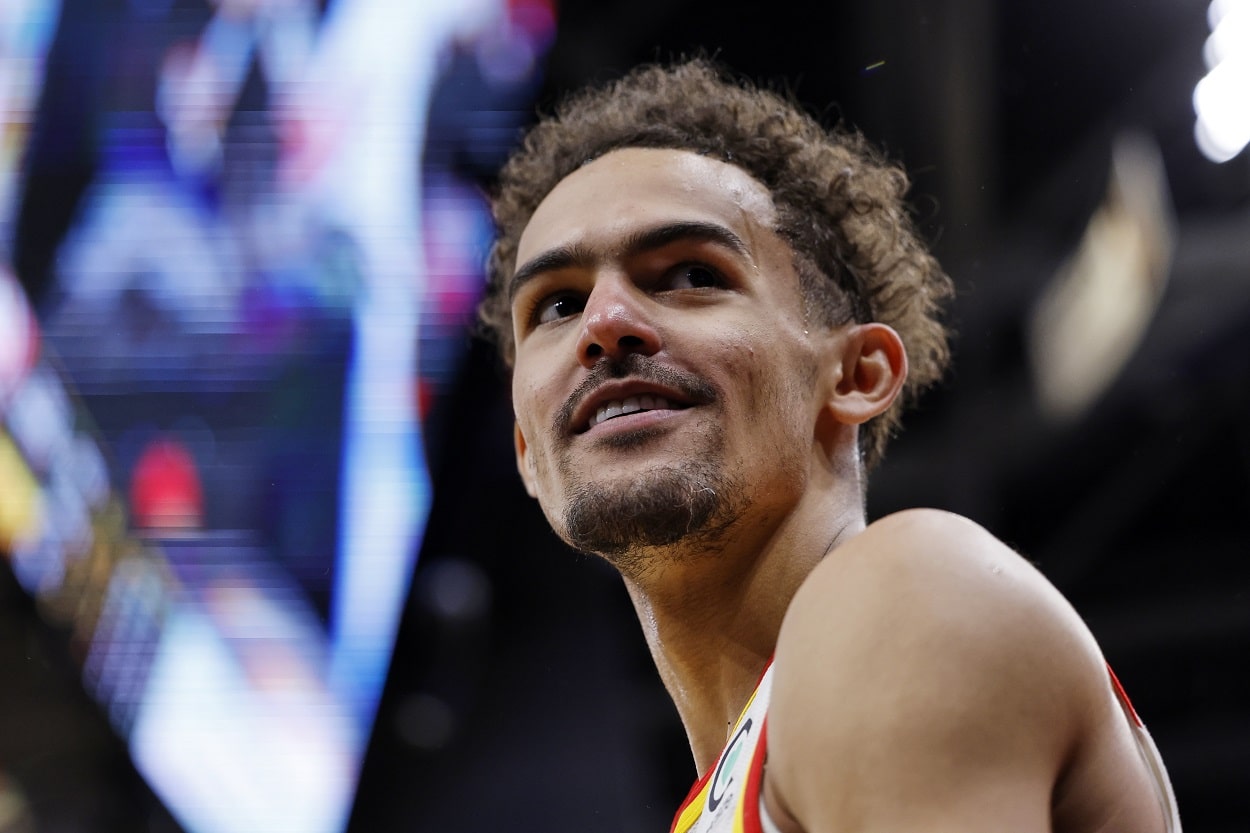 Sportscasting: You started The Trae Young Family Foundation three years ago with the goal of educating people on mental health. How did the idea for the foundation come to be, and why has the aspect of mental health been so important for you?
Trae Young: For me, it really started with being an 18-or-19-year-old going through college and having to really experience both sides of mental health. Having good days but then obviously having bad days, too.
So when I was thinking about what I wanted to do for my foundation, I thought this would be the best thing because it directly correlated with what I was going through. So it's a topic I really thought was important. And these last few years, everybody has been really focusing on it even more. It's a big topic of discussion nowadays, and for me personally, it was a big thing for me going through college.
So whenever I got to the league, it was an easy decision to have it focused around this topic.
Sportscasting: For a long time, even for some men still now, talking about mental health was somewhat frowned upon. You know, if you talked about mental health or your feelings or anything like that, you weren't a tough guy, which is ridiculous. Did any of that play into your decision on the foundation or your overall mental health stance?
Trae Young: Yeah, for sure. I know that's a reason why maybe some men wouldn't speak up. You have a point there. I think that's why it's even more important now that people do speak up. And if athletes and entertainers, men like us, get out and do it, then maybe it's a stepping stone for other people to do it, too.
I'm sure it looks like everything is all great for athletes and entertainers all the time. But we go through the same things that everybody else does. So I think it's important that we continue to push the message. And, hopefully, that makes everybody else want to do the same if they're going through the same things.
Sportscasting: I think that's a phenomenal way to use your platform, and I commend you. So tell me a little bit about this partnership with Trident.
Trae Young: I think it's important to know that they have the same mentality when it comes to getting the knowledge out there about mental health issues, just like I do. And I think it's cool to be able to use gum as a resource. I think sometimes taking a breath and just chewing some gum can be a calming factor for people. So I think it's a good tool that I'm able to use as a partner. And having a partner like Trident can help spread this positivity.
Sportscasting: I dig that, for sure. So since we've got you here, let's talk a little basketball. You've obviously become one of the most entertaining players in the NBA and plenty of folks' favorite to watch. So I've gotta ask, who were your favorite players to watch growing up, and who are your five favorite players to watch now?
Trae Young: I grew up watching guys in OKC like Russell Westbrook and Kevin Durant when they moved here [from Seattle]. But when I was even younger, Chris Paul and the Hornets came here for a couple of years, and I was a big fan of them. And also seeing what they did for the community here is a big reason I am the way I am with my foundation and community involvement. But those three guys are probably the first three that come to mind as far as guys I looked up to when I was a kid.
And the five guys today?
Sportscasting: Now, you don't have to say Luka Doncic. I know you guys get linked all the time, but you don't have to pick him.
Trae Young: (laughing) I mean, I do like watching his game. I think we have very similar games. It's just that he's 6'7″ or 6'8″. So we both put up a lot of 30-10 games, but he just gets a few more rebounds.
I think Joel Embiid is really good, and I love watching him. Three other guys? There are a lot of guys that are fun. [Nikola] Jokic. MVP. It was good to see him get another one.
Man, this is tough. And I've got a lot of friends in this league, too, so I've gotta be careful not to upset anybody.
Sportscasting: Okay, I won't put you on the spot then.
Trae Young: I appreciate that, man.
Sportscasting: Last thing. Who's your pick in this final four of the NBA Playoffs? We've got Boston, Miami, Golden State, and Dallas. Who's got the best shot of winning that trophy this year?
Trae Young: Man, I don't know. It's going to be a battle. Both teams in the East are similar as far as styles, and both can switch everything. So those two teams in the East with the Celtics and Heat, it's going to be a battle. But I'll pick the Heat because they beat us.
And the West could be a battle, too. Luka and those guys lost the first two games in the last series against the Suns and came back, so anything can happen. So I don't know if it's going to be Golden State and the Mavs, but I know I've got the Heat out of the East, for sure.
---
We'd certainly like to thank Trae Young for taking the time to chat with us, as well as our pals at Ketchum Inc. for setting things up. For more information on his work with mental health, visit The Trae Young Family Foundation website.
Stats courtesy of Basketball Reference
Like Sportscasting on Facebook. Follow us on Twitter @sportscasting19 and subscribe to our YouTube channel.