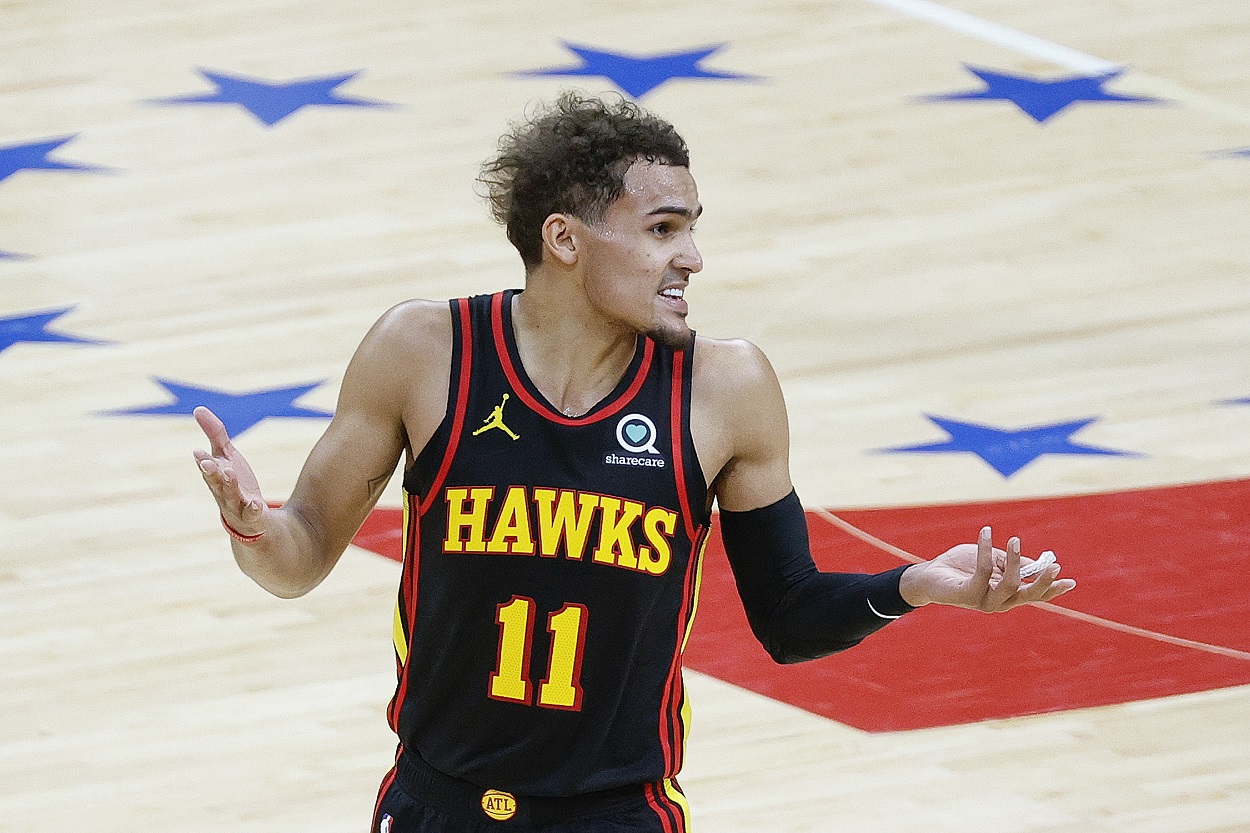 When Can Trae Young Leave the Atlanta Hawks?
A look at how Atlanta Hawks guard Trae Young has already made an impact on the NBA and what his future with the franchise looks like.
Atlanta Hawks guard Trae Young is undoubtedly one of the top young players in the NBA today. Just ask the New York Knicks. The 22-year-old budding superstar just led the Hawks to their first winning season in four years (the same amount of time it's been since Atlanta last took part in the NBA playoffs), their first playoff series win in five years, and their first division title in six years, all while proving he's so much more than just a scorer.
He's made Atlanta a true contender in the Eastern Conference and if the team can continue to add pieces, they'll be a legitimate threat to win the NBA title for years to come (yeah, I said it). But that's only if the franchise truly commits to their young All-Star. With his rookie contract coming to an end, the Hawks will need to be ready to shell out some serious dough to keep Young from jumping to a more high-profile franchise. And we're talking sooner rather than later.
Trae Young has become a superstar in his first three seasons with the Hawks
Taken with the fifth overall pick in the 2018 NBA draft by the Dallas Mavericks, Young was quickly traded to the Hawks in exchange for the draft rights to Luka Doncic. Young had a fantastic rookie season, averaging 19.1 points and 8.1 assists, earning NBA All-Rookie First Team honors while finishing second to Doncic in the Rookie of the Year voting.
In 2019-20, Young was the fourth-leading scorer in the NBA, averaging 29.6 points per game, and was also voted into his first NBA All-Star Game, where he scored 10 points as a starter for Team Giannis. He was easily one of the most notable snubs for the 2021 All-Star Game, but Young had a fantastic 2020-21 campaign for Atlanta.
As the Hawks had a much more balanced roster this past year than the previous two, it wasn't necessary for Young to put up as many shots or points as he did a season ago, but he still averaged a team-high 25.3 points per game while also adding a career-high 9.4 assists and 3.9 rebounds. He also saw his turnovers drop and improved on defense, which only makes him that much more dangerous moving forward.
Ice Trae has had a phenomenal postseason run thus far
After leading the Hawks to a 41-31 record and a Southwest Division title, Young got his postseason career off to an incredible start as he scored 32 points in the series opener against the Knicks, including the game-winning bucket with less than a second remaining in Atlanta's 107-105 victory, silencing a hostile crowd at Madison Square Garden.
The Knicks were able to score a victory in Game 2, but Young and the Hawks dominated the remainder of the series, winning in five games as the youngster averaged 29.2 points and 9.8 assists. Ice Trae then went on to drop 35 points and 10 assists on the top-seeded Philadelphia 76ers in the opening game of their second-round series as Atlanta scored a 128-124 upset.
No matter what happens the rest of the way, Young has proven that he's now among the elite players in the NBA and will soon score a monster payday.
When can Young leave the Hawks?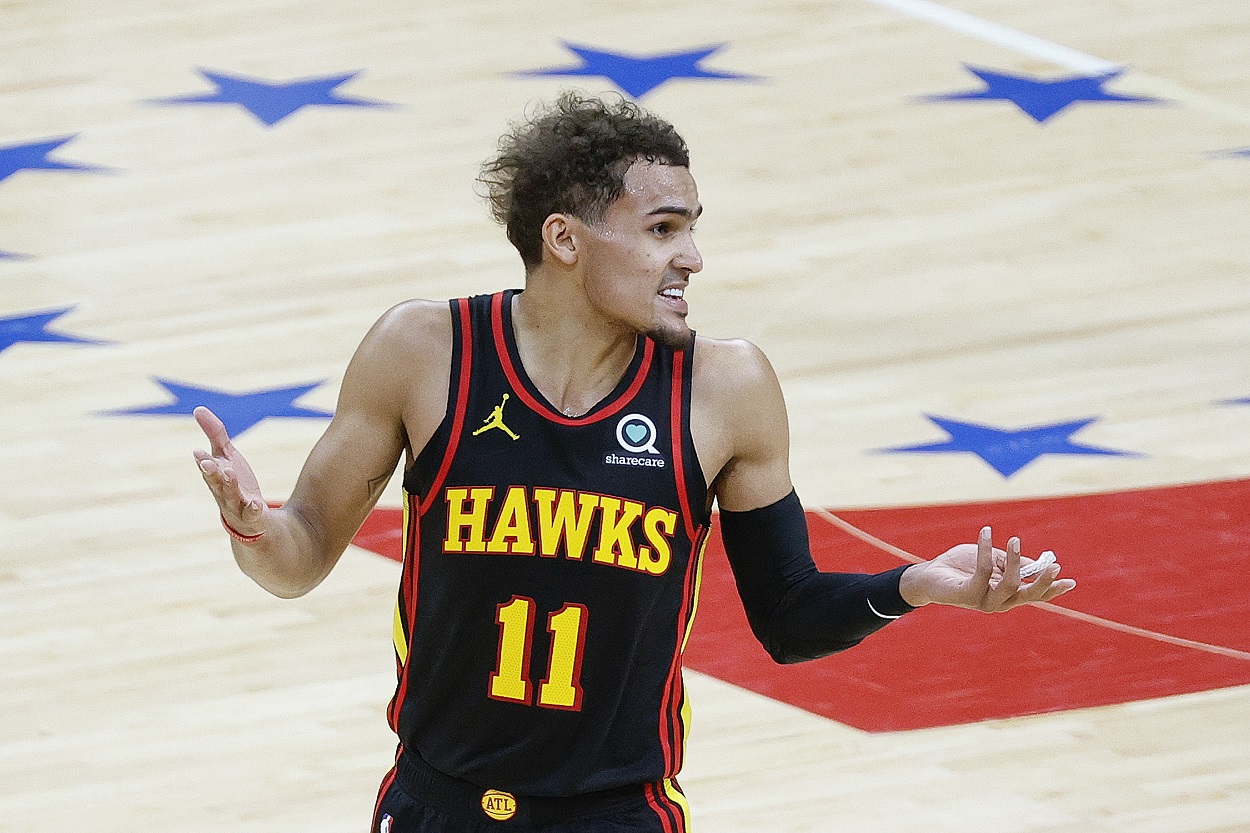 10 days after being drafted, Young signed a four-year deal with the Hawks worth just over $26.5 million. Atlanta held club options for years three and four, both of which were picked up, meaning Young will become a restricted free agent in the summer of 2022. For those unfamiliar, restricted free agency means Young could sign an offer sheet but Atlanta would get the chance to match.
However, it's highly unlikely that the Hawks let things get to that point. Once this season ends, Young becomes eligible for a five-year/$168 million extension that would keep him in Atlanta through the 2026-27 season, at which point he'd still only be 28 years old. It's essentially a foregone conclusion that Young will sign the extension this summer as ownership has proven they're willing to put pieces around him to help the team compete.
Whether or not Young remains with the Hawks for his entire career remains to be seen. But he'll likely be there for at least the next six years and, again, if ownership can continue to build a team around him, the franchise's title drought that's been going on for more than six decades now could finally come to an end.
Stats courtesy of Basketball Reference, Contract info courtesy of Spotrac