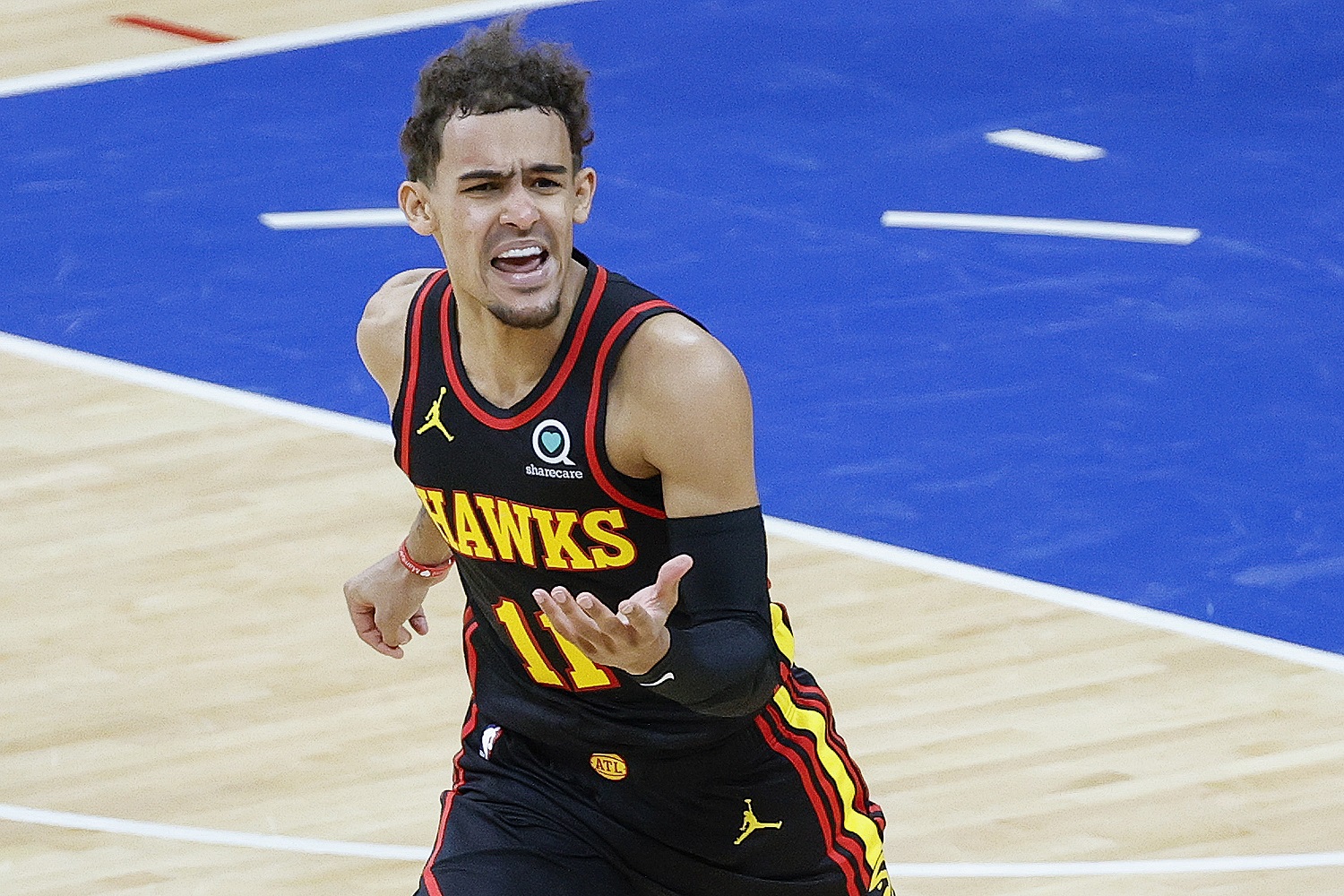 Trae Young Regrets the Way a Crucial Career Decision Played Out
Trae Young and Michael Porter Jr. were AAU teammates who had hoped to head off to college as a package deal. That didn't pan out, but perhaps they can reunite as NBA teammates one day.
Trae Young's pro basketball career will always be tied to that of fellow guard Luka Doncic as a consequence of the two being traded for each other on the night of the 2018 draft. Given his choice, Young would undoubtedly prefer a link to fellow NBA playoffs star Michael Porter Jr. to complete a partnership that began back in their AAU days.
Trae Young has been dazzling in his NBA playoffs debut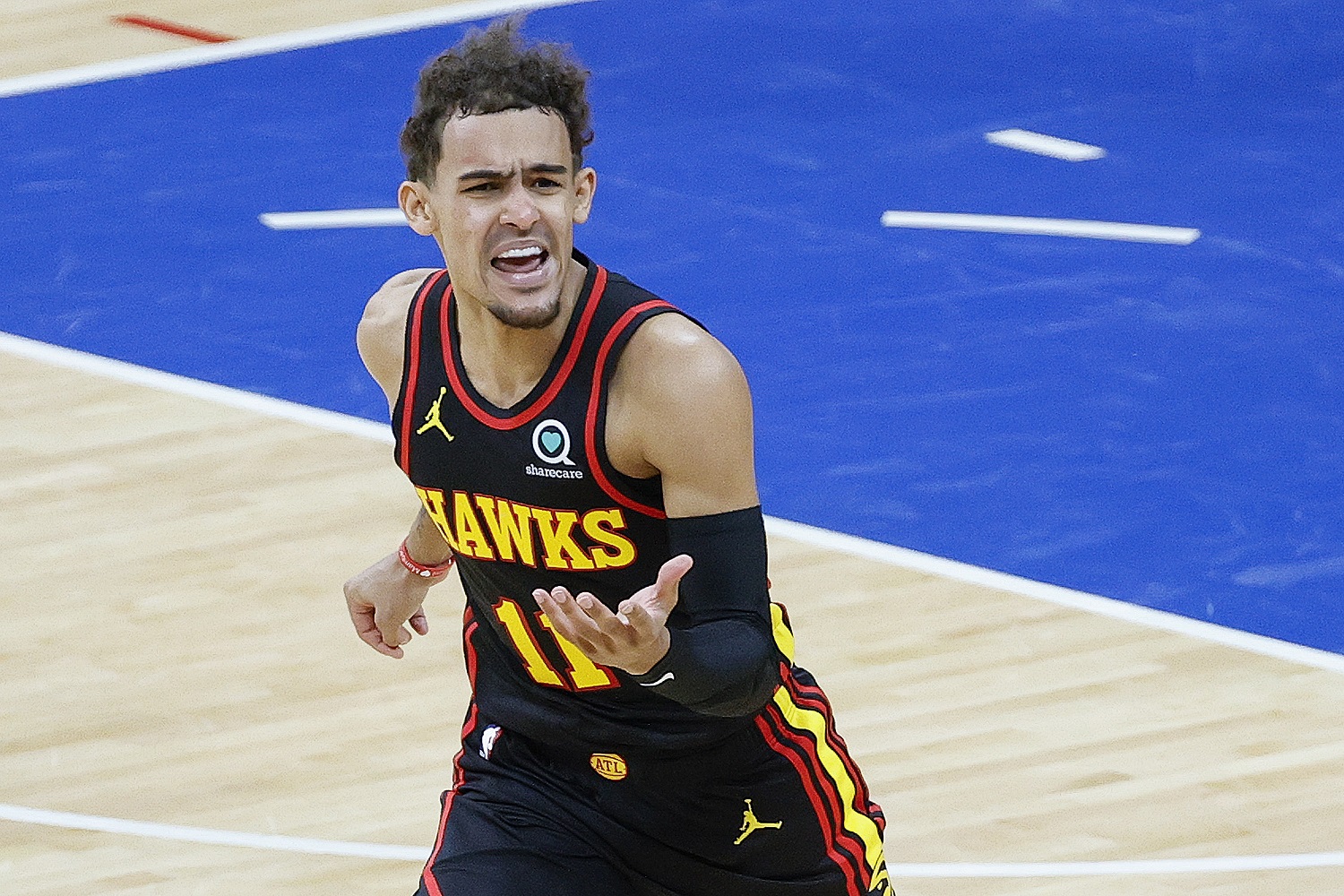 The Atlanta Hawks knew they landed an immense talent the night of the 2018 NBA draft in their trade with the Dallas Mavericks. Young was a one-and-done college sensation for Oklahoma, averaging 27.4 points and 8.7 rebounds in 32 games before turning pro.
His work in three seasons with the Hawks has been no less impressive. After averaging 19.1 points as a rookie, he posted 29.6 points and 9.3 assists in Year 2. This season, Young dialed back on his shooting but still accounted for 25.3 points a game. He continued his usual playmaking, averaging 9.4 assists while cutting down on turnovers.
While his effort didn't net Young a second straight NBA All-Star Game appearance, he did deliver the Hawks to the NBA playoffs, where he has been one of the stars of the early postseason. Young posted three straight 30-point games at Madison Square Garden as Atlanta eliminated the New York Knicks in five games. He's averaging 30.2 points and 9.8 assists in six postseason games, and Atlanta just might oust the Philadelphia 76ers and reach the NBA Eastern Conference finals.
Best of all, Young is doing it while Michael Porter Jr., a friend since their days as teenage teammates, is enjoying a great start to his own postseason as a member of the Denver Nuggets.
Young and Porter became fast friends while playing AAU ball together
Young refers to the 6-foot-10 Porter as his brother and his best friend, telling NBA.com that the two make time to talk several times a week. It's the extension of a bond that began as teenagers after Young recruited Porter onto a star-studded Kansas City AAU team that won the prestigious Nike Peach Jam.
Basketball brought them together, but the friendship extends far beyond.
"Way bigger than basketball, it's more than that. We're close," Young told the Denver Post in November 2019.
Young is ahead of his friend in piling up numbers early in their respective careers, due in part to Porter's back injury. It cut short his one year of college basketball and kept him off the court for a full NBA season. However, he remains dazzled by Porter's skills.
"He's basically a 7-footer who can dribble," Young said. "He can score from anywhere. He can post you up. He can take you off the dribble. He can do a lot of things that a lot of people can't."
Young regrets the way a crucial career decision played out
After two years of AAU ball together, Young and Porter thought of themselves as a potential package deal for college recruiters. Few Division I coaches would have hesitated to grab a dual-threat guard and a towering small forward in the same deal.
According to NBA.com, Young says his biggest regret was that the two ended up going their separate ways for their year in college after family considerations ended up derailing the possibility of remaining teammates.
Porter's father had worked on the women's basketball staff at the University of Missouri before accepting a position at the University of Washington for the 2016-17 season.  He returned to Missouri in April 2017, this time as part of coach Cuonzo Martin's men's program. Not surprisingly, the package deal turned into a father-and-son arrangement rather than AAU pals.
"It was actually a big possibility he was going to end up coming to Oklahoma after his dad left Washington," Young recalled. "Obviously, when your dad is a coach of Missouri, it's a no-brainer. We definitely talked about it, we wanted to play with each other in college."
All stats courtesy of Basketball Reference.