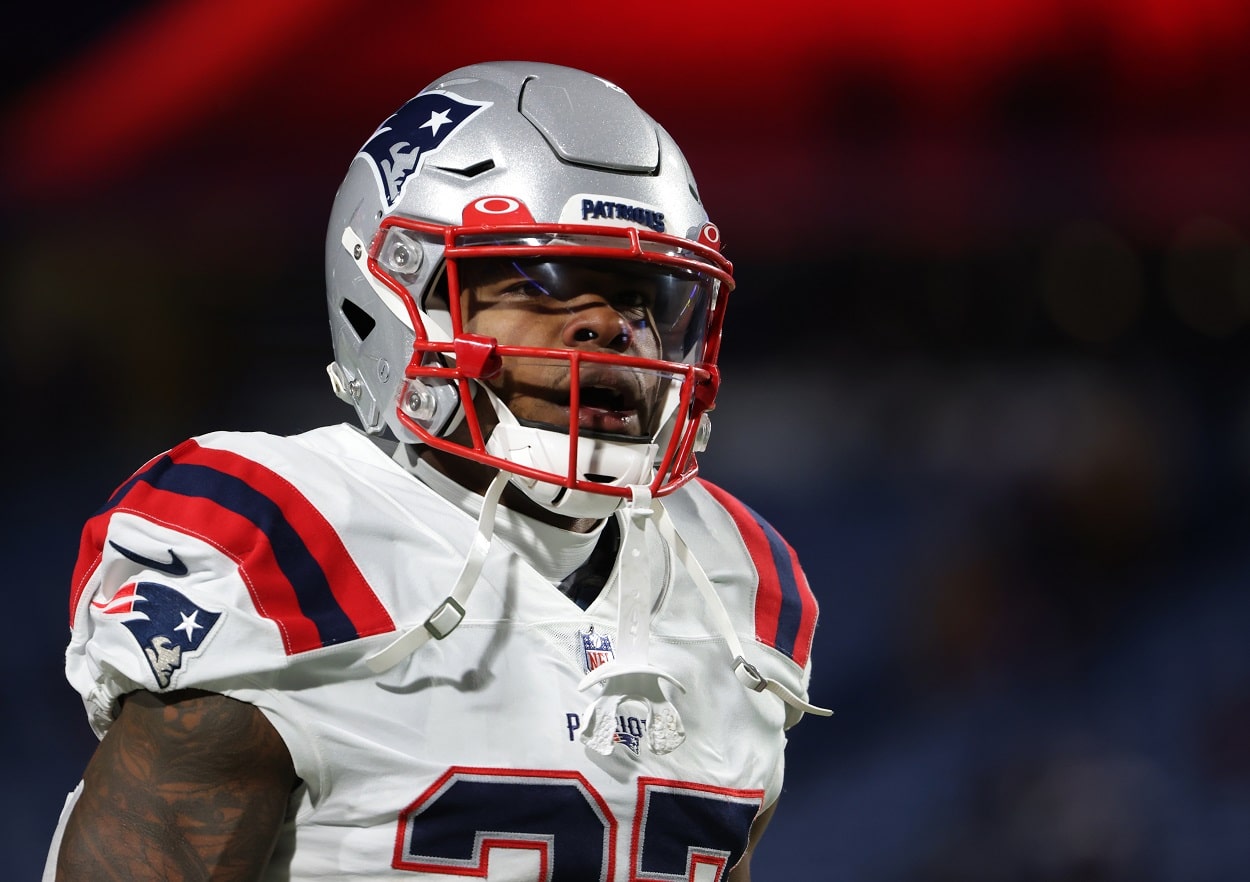 An Expensive Decision Could Force the New England Patriots to Part Ways With Damien Harris
New England Patriots running back Damien Harris could soon be the victim of his own success.
New England Patriots rising star Damien Harris could soon become a victim of his own success. In fact, if the fast, physical running back repeats or improves upon his dynamic 2021 season, he might as well prepare to pack his bags for a new NFL home. 
After all, does anyone really expect Bill Belichick to pay top dollar to keep Harris in a Pats uniform for years to come? 
Coming off a campaign that included 15 rushing touchdowns (tied for second-most in the league) and 929 yards on 202 carries (4.6 yards per carry), the 2019 third-round pick faces the most pivotal season of his pro career. Harris essentially redshirted as a rookie before showing intriguing potential during the Patriots' dismal 2020 season.
However, he stayed relatively healthy in 2021, emerging as one of the team's most reliable and exciting playmakers. 
Damien Harris is set to become a free agent after the 2022 season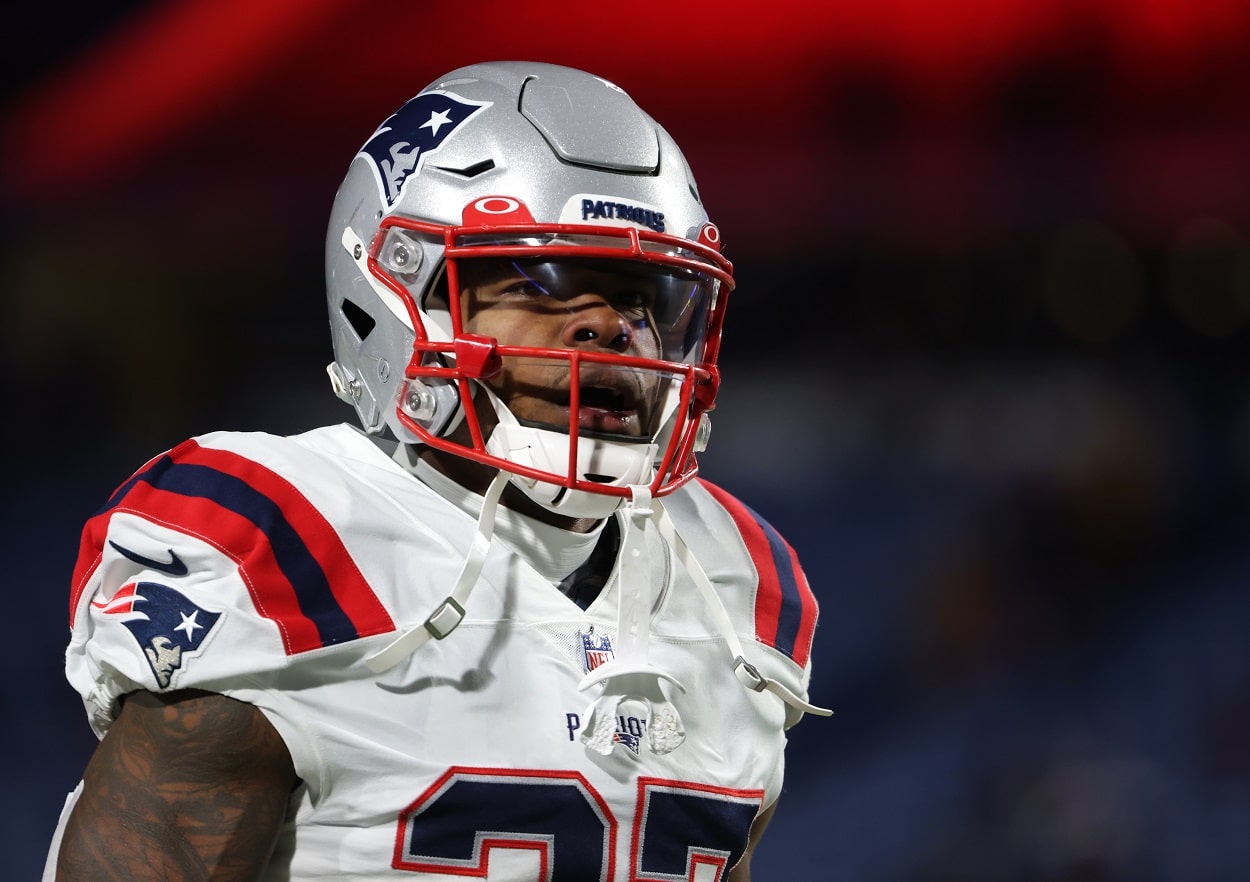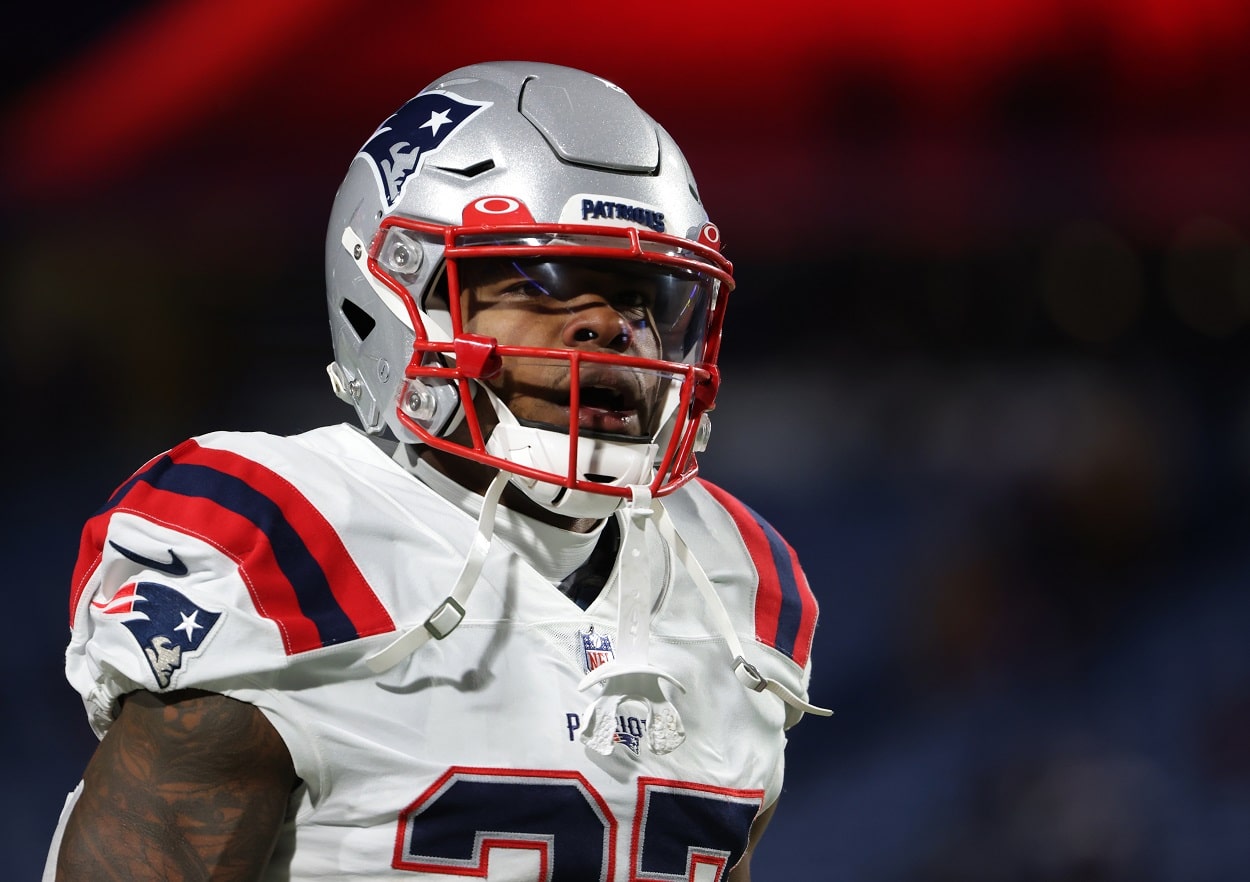 As one of the rare bright spots from the Patriots' ugly 2019 draft class, Harris has put himself in prime position to score a big-time payday. The 25-year-old will become a free agent after the 2022 season, and after finishing just shy of 1,000 rushing yards a year ago, he should have no shortage of motivation to surpass that threshold in his fourth year in Foxborough. 
But if Harris racks up double-digit touchdowns and cements his case as a top-10 back, that may seal his fate as yet another homegrown star who will leave New England for greener pastures. 
Set to count just $1.186 million against the cap, Harris will provide Belichick precisely what he loves: value. On the other hand, Dallas Cowboys star Ezekiel Elliott carries a whopping $18.22 million cap hit in 2022. Fortunately for the Patriots, they have a dynamic RB1 who ranks 76th among running back contracts.  
Yet with the league's top backs making north of $12 million annually, it's impossible to see a value-driven general manager like Belichick sacrificing a significant portion of the salary cap on that position. Harris certainly has Pro Bowl ability, and he's earned widespread respect within the organization for his leadership and character. But it simply wouldn't be a sound financial strategy to invest that type of money on a back. 
The Patriots have two starting-caliber RBs in Harris and Rhamondre Stevenson
What makes the situation even more intriguing is the presence of Rhamondre Stevenson. Because Belichick the general manager finally got it right in the 2021 draft, the Patriots boast two starting-caliber running backs.
In fact, you could argue that Stevenson possesses more upside than his elder teammate. The former Oklahoma standout raised eyebrows by utilizing a unique blend of power and agility to rack up 606 yards and five touchdowns on just 133 carries. Plus, the 6-foot, 227-pound Stevenson caught 14-of-18 targets for 123 yards. 
Most importantly, though, the talented second-year pro has what Belichick adores: a cheap contract. After counting just $847,264 against the cap as a rookie, Stevenson carries a $1.012 million charge in 2022. That figure will remain under $1.25 million in both 2023 and 2024. 
In other words: The Patriots have a potential star locked up for three full seasons at a ridiculously cheap rate. 
With Stevenson poised to play a more prominent role in 2022, it'll be interesting to see how the front office approaches Harris' contract this summer. Will the Patriots try to get him to sign a below-market deal before the season? Do they even want to extend him? Or will they let the situation play out and wait until the offseason to address Harris' future? Plus, they could explore a trade to recoup draft compensation.
Ultimately, Stevenson's skill set and affordable rookie deal, along with the fact the Patriots drafted two running backs last month, spells trouble for those who want to see No. 37 lining up next to Mac Jones in 2023.
The economics simply don't fall in Harris' favor. And unless Belichick abandons his long-held philosophy of maximizing value, it seems there will be a changing of the guard at running back sooner than later. 
Only time will tell whether Damien Harris' Patriots career comes to an end before he officially becomes a free agent.
Stats courtesy of Pro Football Reference, Contract info courtesy of Spotrac
Like Sportscasting on Facebook. Follow us on Twitter @sportscasting19 and subscribe to our YouTube channel.