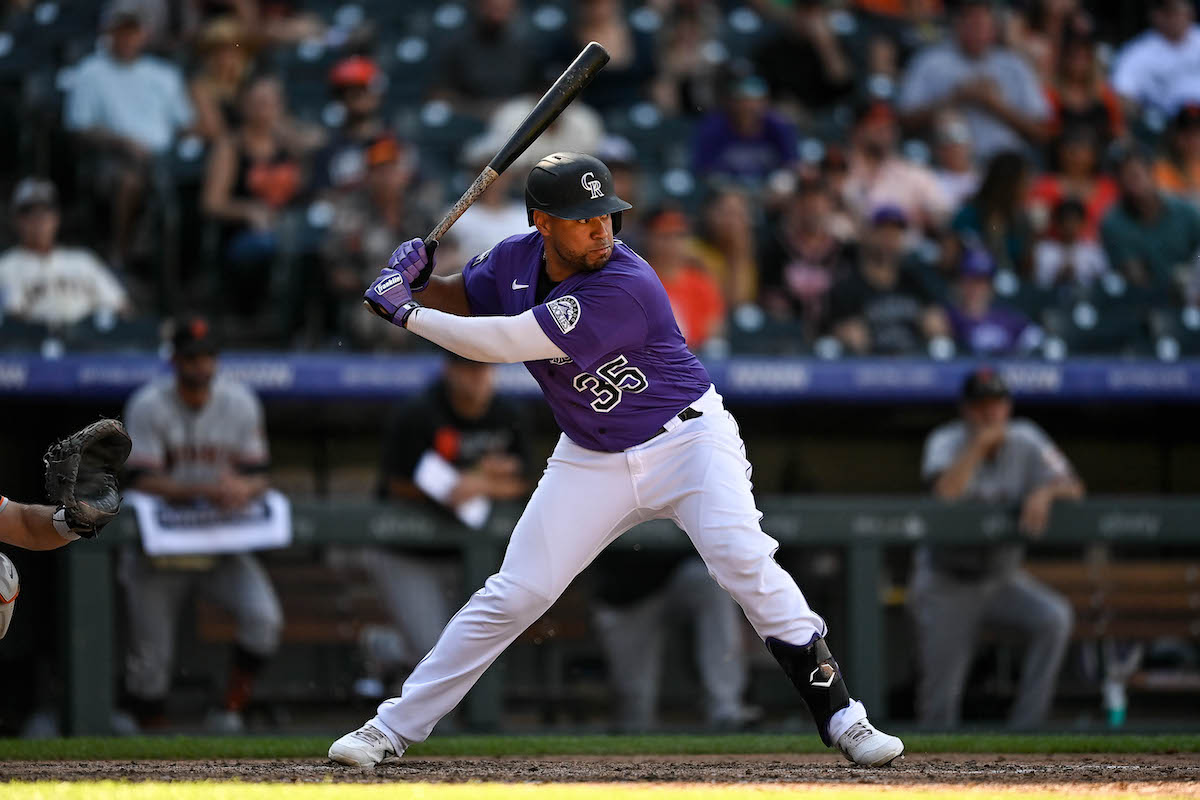 Fantasy Baseball Sleepers: 3 Late-Round Catchers Who'll Provide Bang for Your Buck
Want to win your fantasy baseball league? Try to target one of these three catchers in the later rounds of your draft.
If you're relying on a catcher to win your fantasy baseball league, you're probably already in trouble. The MLB ranks are rather thin at the position, and you'll be in for at least a bit of a scramble unless you're lucky enough to roster J.T. Realmuto, Salvador Perez, or Will Smith.
Beyond that? Good luck!
But even amid the barren wasteland that is the catcher landscape in 2022, some palatable options exist. And we're not talking about potential fliers on up-and-comers like Adley Rutschman who are blindingly obvious upside candidates already generating plenty of attention (see: top-10 status at the position).
These late-round options might not provide championships by themselves, but they'll at least have significant shots to outperform their draft slots by substantial margins. They all have average draft positions (ADP) outside of the top 200 and could yield dividends on such a minimal investment.
Elias Diaz, Colorado Rockies
ADP: 282.2
Age: 31
2021 Stats: 371 PA, 52 R, 18 2B, 1 3B, 18 HR, 44 RBI, 0 SB, .246/.310/.464
If you're going to spend a late-round pick on a catcher, you might as well target someone with great contact skills who gets to launch the ball into the thin air at Coors Field during his home games.
Diaz only struck out in 16.2% of his plate appearances during the 2021 campaign, and he makes quite a bit of hard contact whenever he does connect. The 31-year-old had an above-average barrel rate and started to put the ball in the air more last year while proving he has the power to find gaps and knock the ball over fences, which he did a career-high 18 times.
But the true selling point here is the hot second half.
Seventeen of those homers came after the start of June, during which time he slashed .283/.346/.550 with 16 doubles, 40 RBI, 45 runs, and 23 walks to only 37 strikeouts. On top of all that, a .275 BABIP showed that he wasn't benefitting inordinately from batted-ball luck, given his career mark of, well, .275 in the big leagues.
Diaz is, on average, the 16th catcher off the board. It's hard to find true sleepers at such a thin position, but he has a significant chance to elevate himself into the top 10 with room to spare.
Austin Nola, San Diego Padres
ADP: 365.0
Age: 32
2021 Stats: 194 PA, 15 R, 12 2B, 0 3B, 2 HR, 29 RBI, 0 SB, .272/.340/.376
Though it might seem like a strange thing to highlight when discussing a catcher who has recorded 267, 184, and 194 plate appearances during his three MLB seasons, playing time is a must-monitor criterion when finding a catcher sleeper. Backstops take more days off than other offensive positions and are frequently subjected to platoons.
If you can find someone who just gets opportunities at the plate, then you're usually doing well for yourself later in drafts.
Well, Nola is a lock to be on the field more often than not, and his diminished numbers last year were largely due to a thumb injury that kept him out of the lineup and made it harder for him to swing the bat successfully before he went down with a knee injury. After returning from a 51-game absence, he hit .291/.326/.394 in 38 contests, albeit with incredibly lackluster power numbers that yielded just a single homer.
Nola had a pitiful 0.6% barrel rate in 2021, at least partially because the injuries forced him to approach plate appearances with contact in mind more than power. He's not going to launch moonshot after moonshot, but he should post better extra-base numbers in 2022 while maintaining a healthy batting average — a rarity at the position.
Plus, he's only in his fourth season despite his relatively elevated age, which leaves room for more across-the-board growth.
Even if you don't get a power surge, you should get plenty of volume because of his versatility at the plate, his pitch framing behind it, and his ability to call games successfully for a wide variety of pitchers. Just remember to bench him when Yu Darvish is on the mound since Victor Caratini serves as his personal receiver.
Gary Sanchez, Minnesota Twins
ADP: 224.0
Age: 29
2021 Stats: 440 PA, 54 R, 13 2B, 1 3B, 23 HR, 54 RBI, 0 SB, .204/.307/.423
Gary Sanchez had troubling barreling up the ball as frequently as he did in his prime years with the New York Yankees, elevated his launch angle a bit too much, which turned would-be homers into easy flyouts, and struggled to make quality contact. But even those were relatively minor discrepancies from his career norms that fail to explain the extent of his struggles.
Luck had something to do with it, as well.
A pitiful .230 BABIP fell well below his career average of .251, only 19.0% of his fly balls turned into homers (career average of 24.1%), and his expected stats were correspondingly lower than his actual ones. His season would've looked much different if his xBA of .228 and xSLG of .452 had replaced his actual marks of .204 and .423, respectively.
Even at his best, Sanchez has had a low BABIP and issues with strikeouts, so expecting him to hit for a high average is foolish. But he's a tremendous power source due for a bounce-back season, and excellence in one category is hard to find at this stage of the draft, particularly at catcher.
Moving from the Yankees to the Minnesota Twins might put more of a cap on his ceiling — then again, 22 expected homers at Target Field were only two fewer than 24 at Yankee Stadium in 2021 — but a fresh start after so many years wearing pinstripes alongside Aaron Judge and operating in the New York pressure-cooker might serve as a counterbalance. Plus, he should stay fresh with Ryan Jeffers occasionally suiting up behind the plate and allowing him to enter the lineup as a designated hitter.
If you're set up to withstand the batting average hit, Sanchez might be good for 25-plus homers with the potential to turn in the third 30-dinger season of his career.
All stats, unless otherwise indicated, courtesy of Baseball Reference, Fangraphs, and Baseball Savant. ADP data courtesy of FantasyPros.