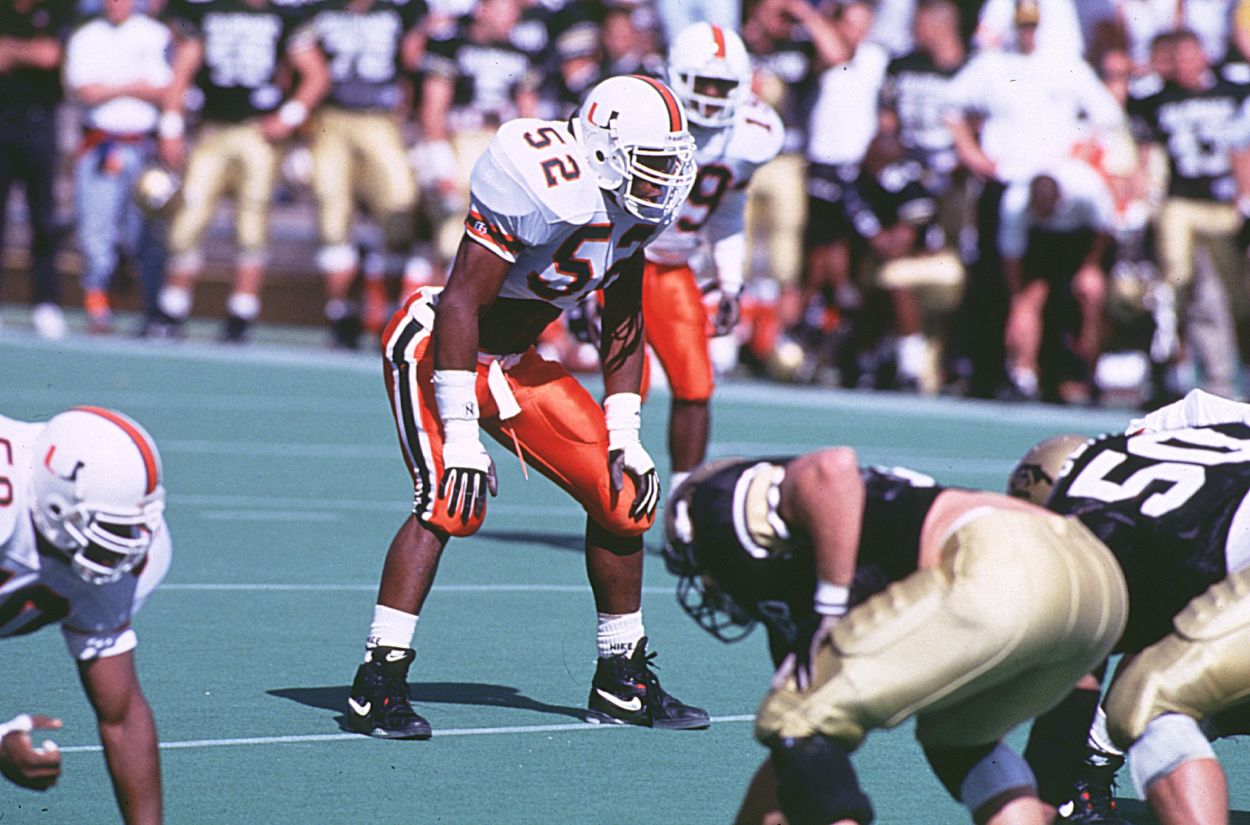 Ray Lewis Could Have Played for Florida State Had the Seminoles Staff Not Offended Him
If the Florida State Seminoles staff hadn't offended him, legendary linebacker Ray Lewis may not have signed with the Miami Hurricanes out of high school.
Before becoming an All-Pro linebacker with the Baltimore Ravens, Ray Lewis had to make a college decision.
As we now know, Lewis — a top high school football player and wrestler in Florida — stayed in-state and signed with the University of Miami. But if not for a possible faux pas by a Florida State coach, the future Pro Football Hall of Fame linebacker could have found himself in a Seminoles uniform.
Ray Lewis is a Miami Hurricanes football legened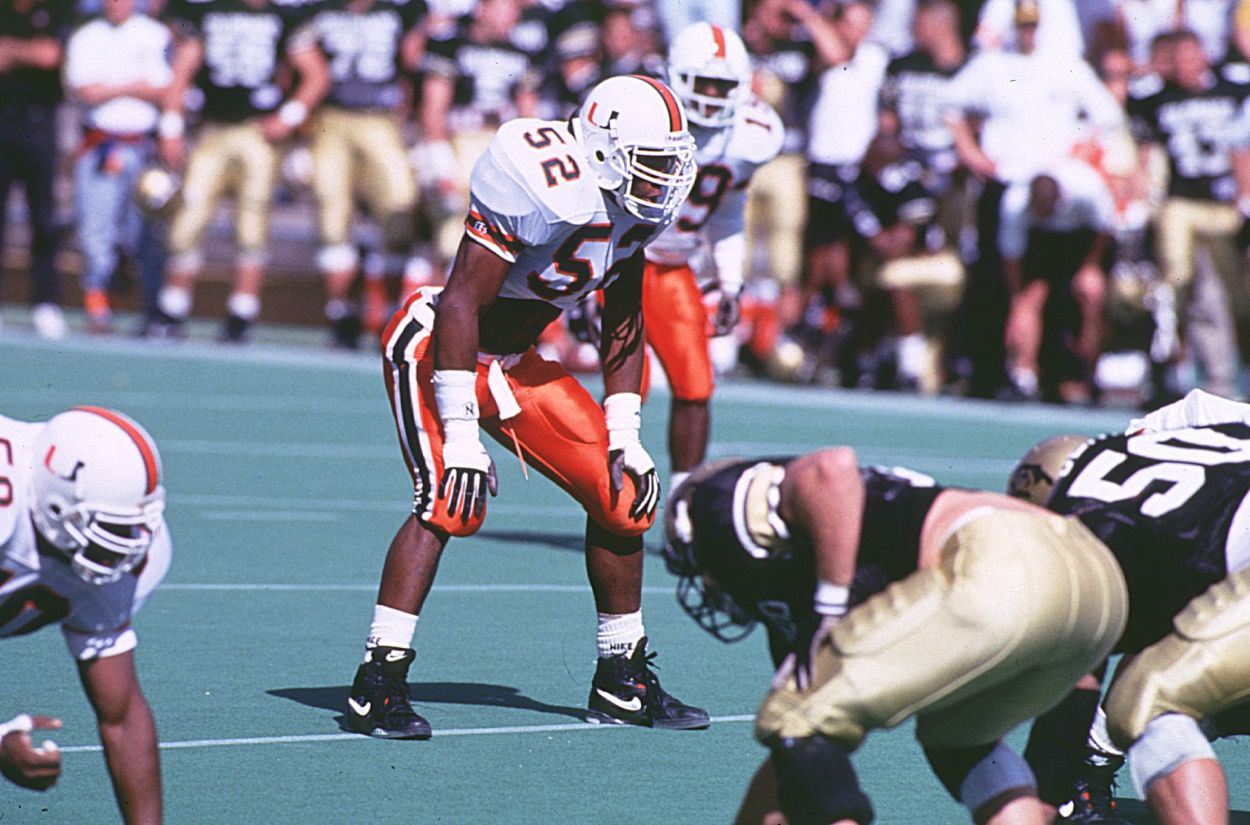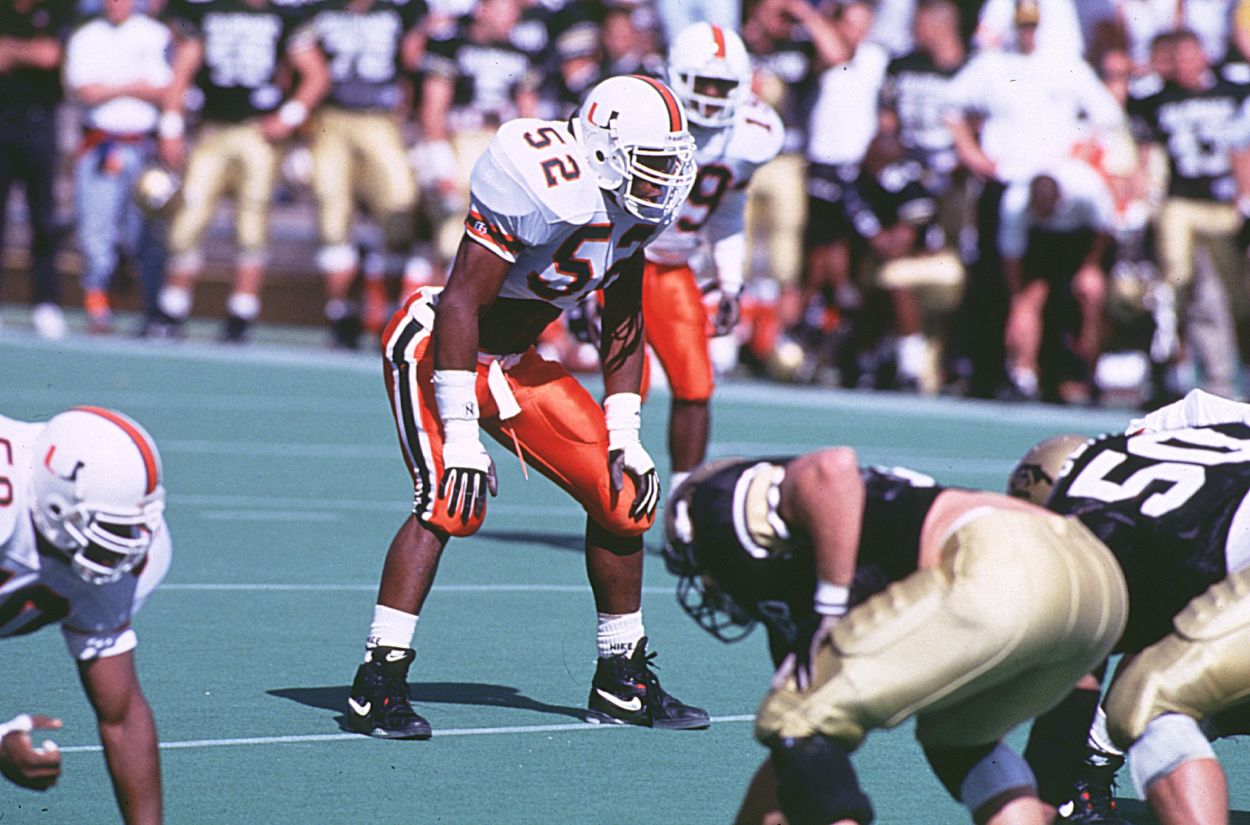 Ray Lewis never looked back after he enrolled at the University of Miami in 1993.
Despite only starting five games as a true freshman, Lewis earned freshman All-American honors because he'd played such a pivotal role when he came off the bench. He earned first-team All-American honors in each of the next two seasons and helped the Hurricanes to an 18-5 record in that span.
The Baltimore Ravens thought highly enough of Lewis that they made him the 26th overall pick in the 1996 NFL draft. Two Super Bowl rings and a Hall of Fame ceremony later, it seems safe to say the Ravens made the right choice drafting the ex-Hurricanes linebacker.
Lewis thought the Florida State staff offended him during his recruitment
With excellent awareness and a knack for devastating hits, Lewis became a prized target for many recruiters.
In a 2016 interview with Cigar Aficionado, Lewis looked back on his recruitment. The Florida State Seminoles were one of the county's top programs, and they wanted to sign the talented linebacker.
However, a problem occurred during the recruiting process. An unnamed member of the FSU coaching staff said Lewis would likely have to spend his first two seasons playing behind Derrick Brooks, who later earned All-American honors. They told him that by the time Brooks was in the NFL, Lewis would presumably be big enough to start.
Naturally, Lewis did not want to hear that idea.
"I said, 'How you know I'm not better than Derrick Brooks right now?' And I walked out. I got back to school, and I saw my high school coach, who was six-foot-five, fall onto his knees. He said, 'You messed up your future!'"
Lewis made the right decision, and he parlayed a strong career at Miami into a bronze bust in Canton, Ohio. However, Florida State won two of its three matchups against Miami when Lewis played in college.
Lewis could have played on some very talented Florida State teams
It is interesting to imagine a world where Lewis didn't walk out of that meeting, and he instead signed with Florida State.
The Seminoles had no shortage of future NFL players on their roster at the time. Brooks, the 28th overall pick in the 1995 NFL draft, played 14 seasons with the Buccaneers and entered the Hall of Fame in 2014.
Florida State had 20 players drafted between 1994 and 1996. Running back Warrick Dunn and offensive tackle Walter Jones each were among the seven players selected in the 1997 draft. Jones entered the Hall of Fame alongside Brooks in 2014.
Like Sportscasting on Facebook. Follow us on Twitter @sportscasting19.