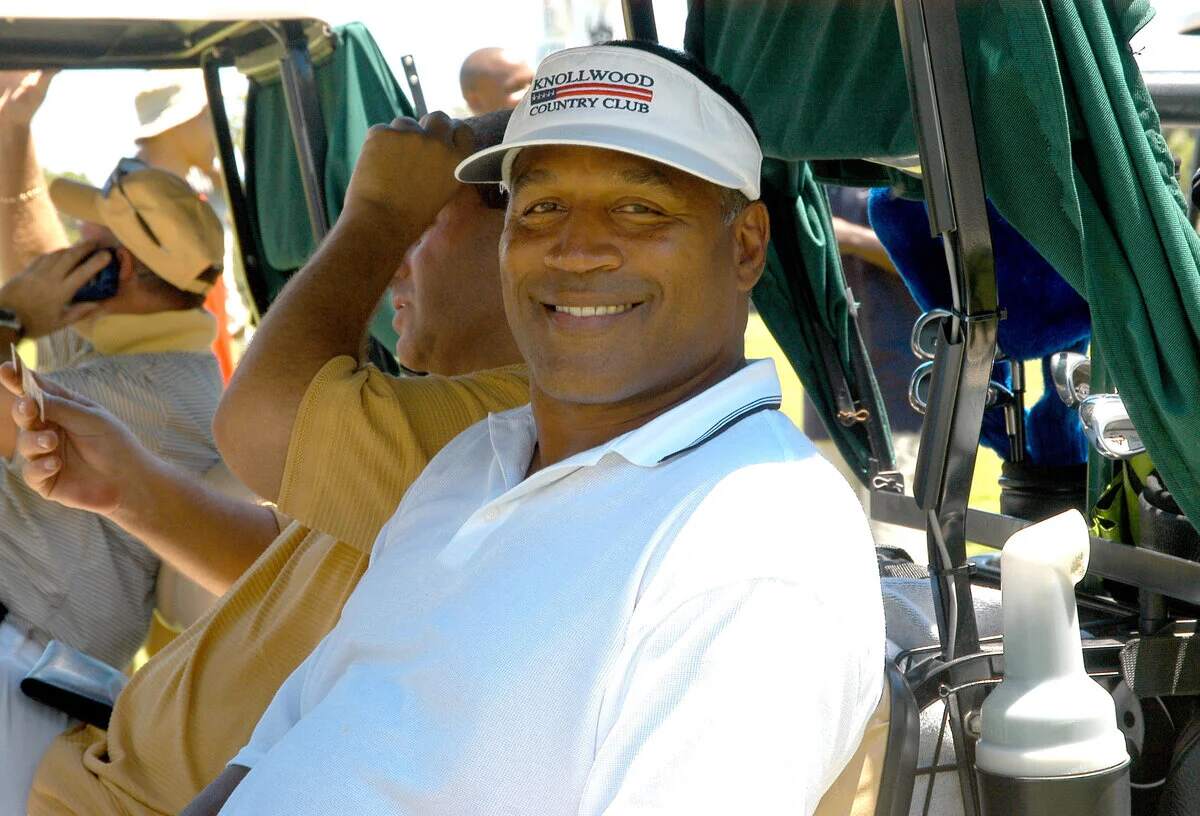 An Obscure Rule Means O.J. Simpson Can Never Be Expelled From the Pro Football Hall of Fame
Buffalo Bills legend O.J. Simpson remains enshrined in the Pro Football Hall of Fame despite his legal issues -- and that isn't by mistake.
Buffalo Bills legend O.J. Simpson still has a bust in Canton, Ohio. In the '70s, Simpson was one of the game's greatest running backs and became a Buffalo Bills legend. He was an easy choice for the Pro Football Hall of Fame, much like Peyton Manning and Tom Brady will be in the coming years.
Despite his legal issues, Simpson remains in the Hall of Fame. Barring a rule change, the 1968 Heisman Trophy winner will remain there through the end of time.
O.J. Simpson is a Buffalo Bills legend
Defensive coordinators had every reason to be furious when The Juice got loose.
The top pick in the 1969 NFL Draft, O.J. Simpson dominated opposing defenses across his 11 seasons in the NFL. He spent nine seasons with the Buffalo Bills, rushing for 10,183 yards and 57 touchdowns on 4.8 yards per attempt from 1969-77.
Simpson led the league in rushing four times, including a historic 2,003-yard campaign in 1973. The five-time first-team All-Pro selection accomplished the feat in only 14 games and is the only running back to do so in that few games. He retired with 11,326 rushing yards and 61 touchdowns.
Simpson has a history of serious legal issues
O.J. Simpson is likely known more for his legal issues than what he did on the gridiron.
In 1994, Simpson went on trial for his alleged ties to the murder of his ex-wife, Nicole Brown Simpson, and her friend, Ron Goldman. A jury acquitted Simpson of all criminal charges in October 1995.
Las Vegas police arrested Simpson in 2007 on armed robbery and kidnapping charges. Simpson served nearly 10 years of a 33-year sentence before being released in October 2017.
O.J. Simpson can never be expelled from the Hall of Fame
O.J. Simpson is among the most controversial professional athletes of the past 25 years.
Even while serving his recent prison sentence, Simpson's bronze bust remained in the Hall of Fame. There is a reason for that decision, which had nothing to do with how Simpson may have felt.
By rule, the Pro Football Hall of Fame does not remove enshrinees after the elections. That extends to those serving prison time, those with controversial backgrounds, and anything in between.
"Once elected, nothing in the Pro Football Hall of Fame's bylaws allows for the removal of a Hall member," the Hall of Fame told Pro Football Talk in 2020.
Some media members, including ProFootballTalk's Mike Florio, have suggested that The Hall reverse course and remove Simpson's bust.
In a 2008 interview with Pro Football Talk, Peter King explained why he believes Simpson should remain in the Hall of Fame.
"I am totally opposed to removing O.J. from Canton. When we vote on players for the Hall of Fame, we have a clear mandate: Only what happens between the white lines counts. Citizenship, either during his career or 20 years after it, doesn't matter. And I don't think it should."
The National Baseball Hall of Fame could face a similar problem in the coming years. Numerous players on the 2021 ballot, including Giants slugger Barry Bonds and Red Sox fan favorite Curt Schilling, have controversial off-field histories.
If any of those players are elected, they will keep their bronze plaque in Cooperstown, N.Y., barring a sudden change of heart by those involved in running the museum.
Like Sportscasting on Facebook. Follow us on Twitter @sportscasting19.