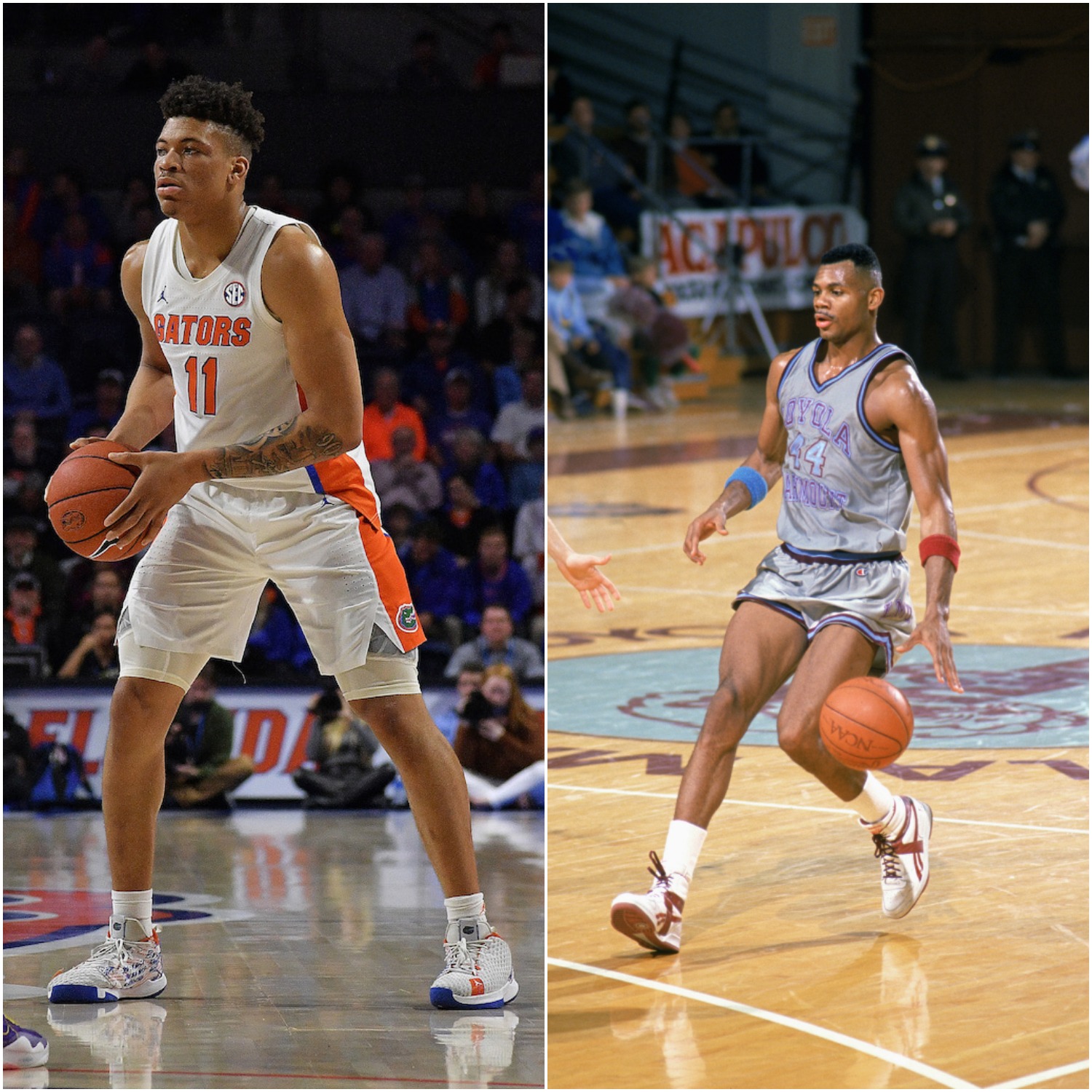 Florida's Keyontae Johnson's Collapse Evokes Haunting Memories of Eerily Similar Scene 30 Years Ago with Hank Gathers
When Florida's Keyontae Johnson collapsed in the middle of the game against Florida State, the circumstances were eerily similar to Hank Gathers 30 years ago.
Florida Gators junior basketball star and SEC Player of Year candidate Keyontae Johnson collapsed during the middle of the game between Florida and in-state rival Florida State. He was stretchered off the court and taken to a local hospital where he is listed in critical but stable condition. Johnson's collapse was eerily similar to what happened to Hank Gathers 30 years ago.  
Keyontae Johnson is Florida's top basketball star
Keyontae Johnson joined the Florida Gators in 2018 out of Oak Hill Academy in Virginia. During his freshman season, Johnson made 20 starts and averaged 8.1 points and 6.4 rebounds per game. 
Johnson took his game to the next level during his sophomore season when he averaged a team-high 14 points and 7.1 rebounds. He earned first-team coaches and second-team AP All-SEC honors. Coming into 2020, his junior season, most expected Johnson to continue his progression. He was considered a conference player of the year candidate and an NBA prospect. 
Through three games, Johnson had shown he was worthy of the preseason praise, averaging 19.7 points. His high-point effort came against Boston College at the Mohegan Sun Arena in Connecticut, where he poured in 24 points on 8-of-10 shooting from the floor (2-of-3 from 3PT) and pulled down 12 rebounds. 
Keyontae Johnson collapses during middle of game
The Florida Gators and Keyontae Johnson went on the road to face in-state rival Florida State on Saturday. The Gators entered the contest with a 3-0 record, while the Seminoles brought in a 2-0 mark and No. 20 national ranking.
In the first half, Johnson had scored five points, including a nice finish on an alley-oop pass from Tyree Appleby. Moments after the play, he collapsed on the court. 
He received emergency medical attention and was stretchered to the locker room. Players from both teams were understandably upset and many were in tears. The ESPN announcers later reported Keyontae Johnson had been taken to an area hospital where he was listed in critical but stable condition. 
Eerily similar to Hank Gathers  
For many college basketball fans, the news of Keyontae Johnson collapsing during the game couldn't help but evoke memories of another top college basketball player collapsing on the floor 30 years ago. Back in 1990, during a game in the West Coast Conference Basketball Tournament, Loyola Marymount's Hank Gathers collapsed in eerily similar circumstances. 
During that contest, Gathers was a senior star and player of the year candidate. He caught an alley-oop pass from Terrell Lowery and slammed it home. Just seconds later, while running near midcourt, Gathers collapsed on the floor.
Gathers later died at a nearby hospital. He suffered from a heart-muscle disorder called hypertrophic cardiomyopathy. 
Like Sportscasting on Facebook. Follow us on Twitter @sportscasting19.