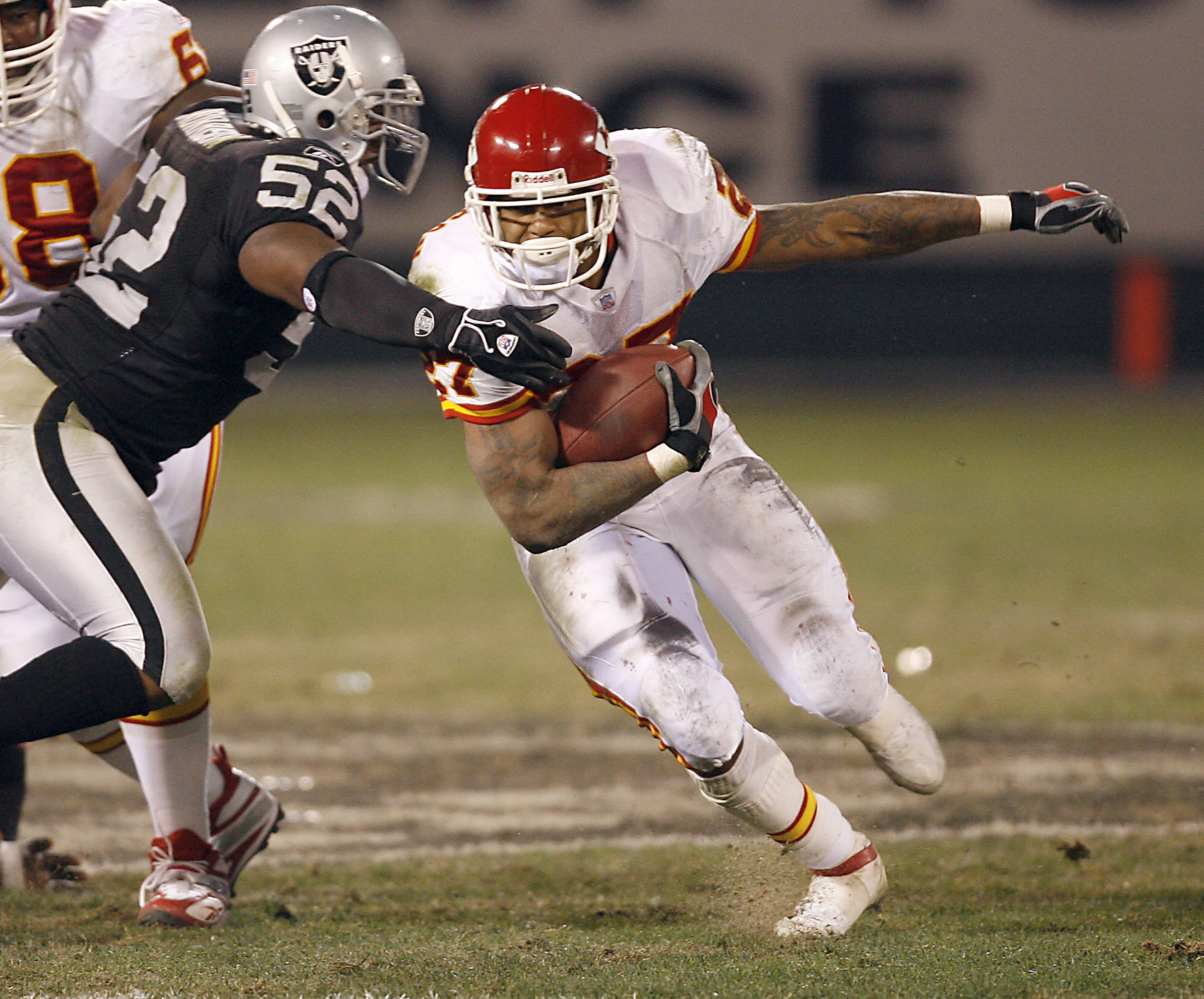 Former Chiefs RB Larry Johnson Shedding Poor Image With 'New Heart'
Former Kansas City Chiefs All-Pro running back Larry Johnson is trying to shed his old image with his 'new heart' that God gave him.
Former Kansas City Chiefs running back Larry Johnson knows he can't erase some of the things he's done in the past. Some of those things have been horrible. He does realize he can leave the past in the rear-view mirror and try to start fresh. Johnson, a former Heisman Trophy finalist at Penn State and a former All-Pro running back in the NFL is living life with a "new heart."
Larry Johnson's football career
Larry Johnson played four years of college football at Penn State but didn't explode onto the scene until his senior year. After three seasons of averaging 288 yards per season in his first three years, Johnson rewrote the Penn State record books in a senior year in which he rushed for 2,087 yards and 20 touchdowns. He broke the school's single-game rushing record three times in 2002 and went on to become a Heisman Trophy finalist.
Johnson went on to become a first-round pick by the Kansas City Chiefs in the 2003 NFL draft. He was selected with the 27th overall pick. Johnson played nine seasons in the NFL, the first seven with the Chiefs. Johnson was a two-time Pro Bowler in Kansas City, rushing for consecutive 1,750-yard-plus seasons. In those two seasons, Johnson combined for 37 rushing touchdowns. In 2006, he had a whopping 416 rushing attempts.
After signing a five-year extension prior to the 2007 season, Johnson suffered a season-ending foot injury midway through the 2007 season. In 2009, the Chiefs suspended Johnson for conduct detrimental to the team, regarding Johnson's tweets that involved gay slurs. The Chiefs eventually waived him that season and he signed with the Cincinnati Bengals. Johnson also spent a season each with the Washington Redskins and Miami Dolphins where he played in a combined three games.
Johnson's off-the-field issues and concerns about CTE
Larry Johnson's troubled past involves multiple arrests, four of which happened while he was in the NFL. Many of his arrests have involved women. According to ESPN, Johnson was charged in 2003 with aggravated assault and misdemeanor battery on a former girlfriend. Those charges were dropped after he completed a domestic violence diversion program. There were also two incidents in 2008, one for pushing a woman at a nightclub and another when he spat in a woman's drink and threatened to kill her boyfriend.
In 2012, Johnson was arrested in Las Vegas after an ex-girlfriend said he choked her into unconsciousness. According to an article in The Washington Post, Johnson believes he is living with CTE, a brain condition that occurs as a result of repeated blows to the head and can trigger mood swings and memory loss.
Johnson said he fears he won't remember anything by the time he's 50. He thinks of what happened to former New England Patriots tight end Aaron Hernandez who was found guilty of murder before killing himself in prison. "I could be Aaron Hernandez," he told The Washington Post.
Johnson trying to change image and thankful for his 'new heart'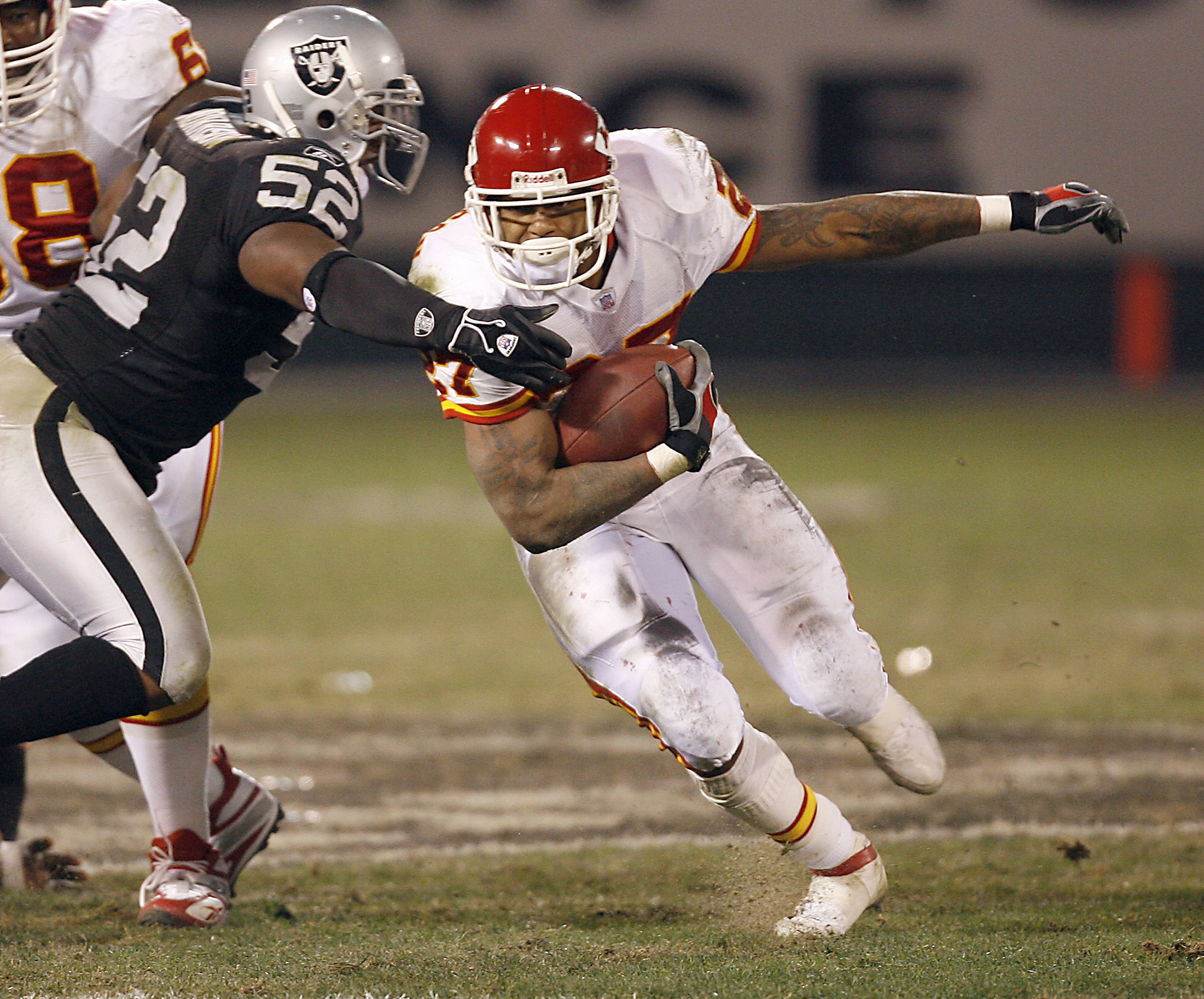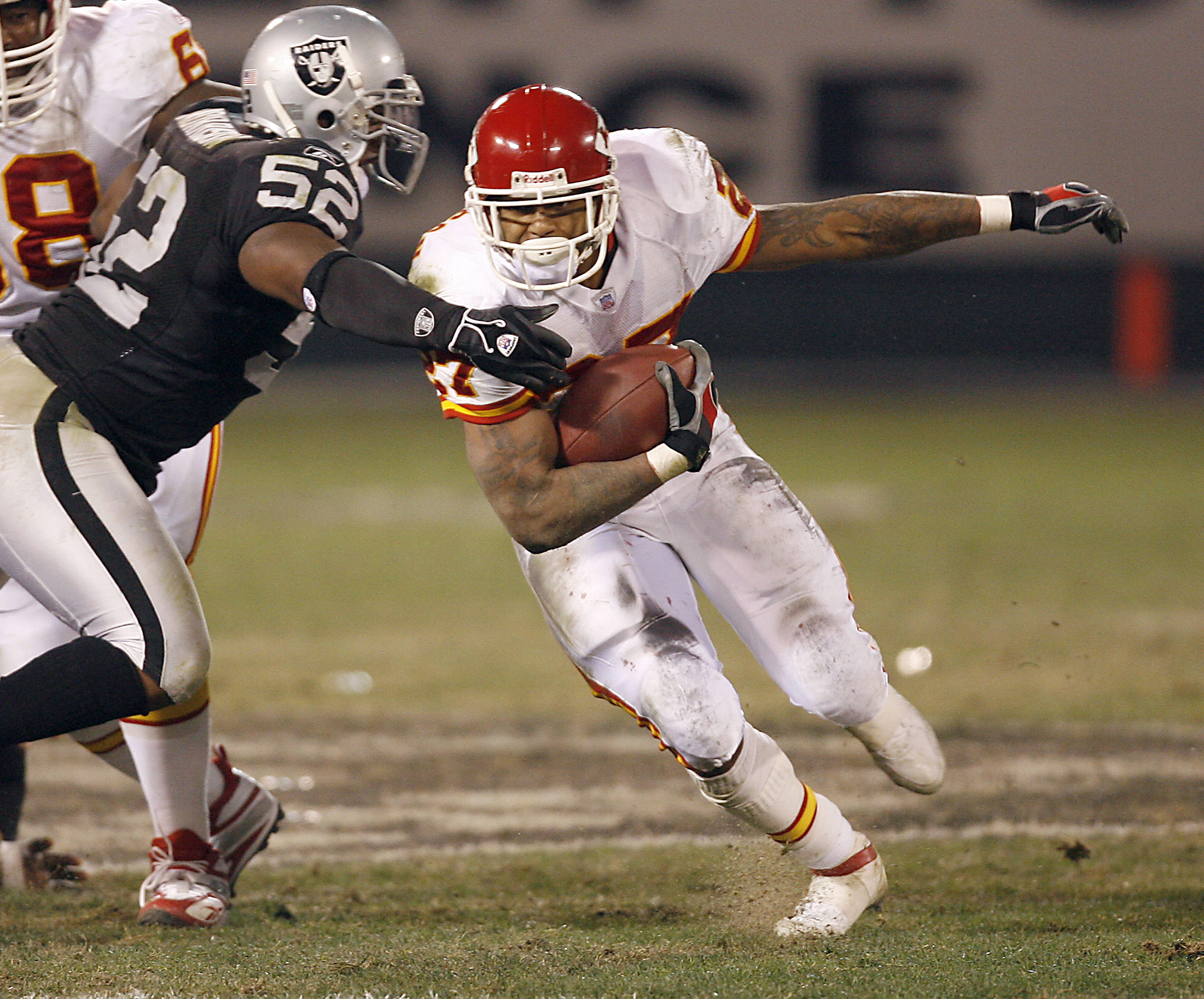 Larry Johnson wants to be there for his young daughter Jaylen. He also wants to be there for himself. He knows he's made mistakes and is hoping to clean up his image. "When I was young, I got into a lustful appetite," Johnson said on the Sports Spectrum podcast in January. "A lot of it had to do with girls and not knowing how to talk to them. It became an obsession that everything I wanted, I lusted after. I wanted all the attention and I wanted all the girls to love me and I wanted all the money. …I was under some spell that if I satisfied myself with worldly pleasures, I was going to be OK."
Lust and football fame drove Johnson from the person he was growing up – a young, church-going kid. Johnson said through his struggles God kept pursuing him. "I was trying to party myself to death and He just would not give up on me, and I think that's credit to His grace and long-suffering. He let me rebel to a point where I was tired of rebelling."
Johnson said God ripped apart the old Larry Johnson and gave him a new outlook on life. "He kind of, piece by piece, stripped my ego, stripped Larry Johnson, Penn State, Kansas City," Johnson said. "He stripped that away from me and began to give me a new heart where I was helping a lot of people and talking more about the goodness that He gave me and being able to help other kids that were struggling. The more I talked, the more I was growing into what He wanted me to be."