Former Dallas Cowboys OL Nate Newton Said His Competitiveness Helped Him Make $75K Per Drug Deal
There's no question Nate Newton was a competitor on the football field. The former offensive lineman was a staple to the strong Dallas Cowboys running game in the late 1980s through the early 90s. A three-time Super Bowl champion, Newton was also highly competitive off the football field and that played a major role in leading him to prison.
Nate Newton's football career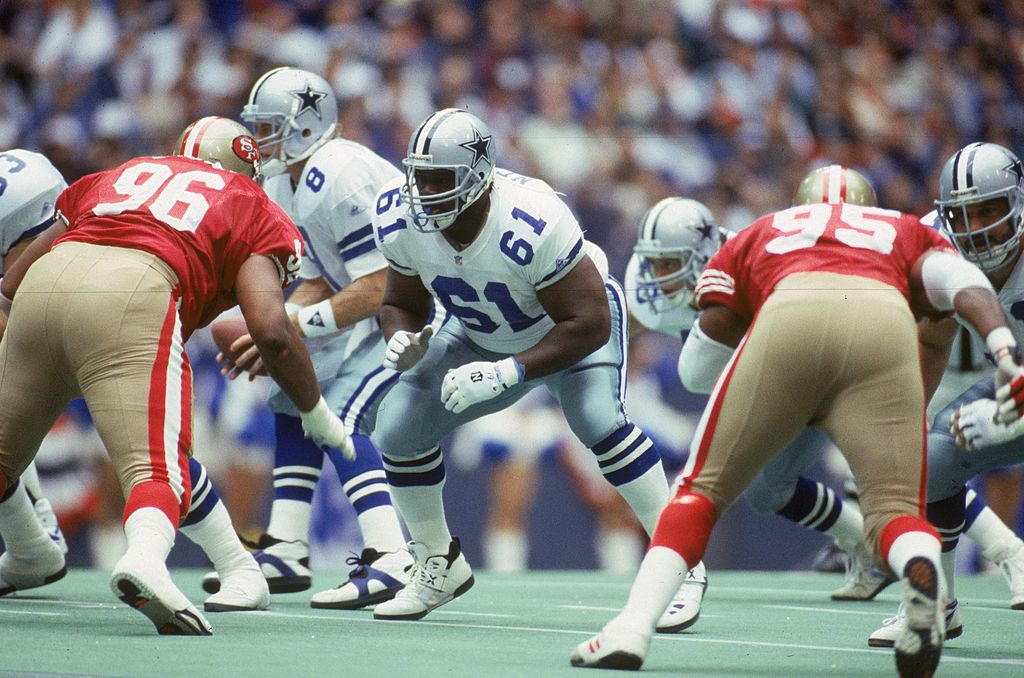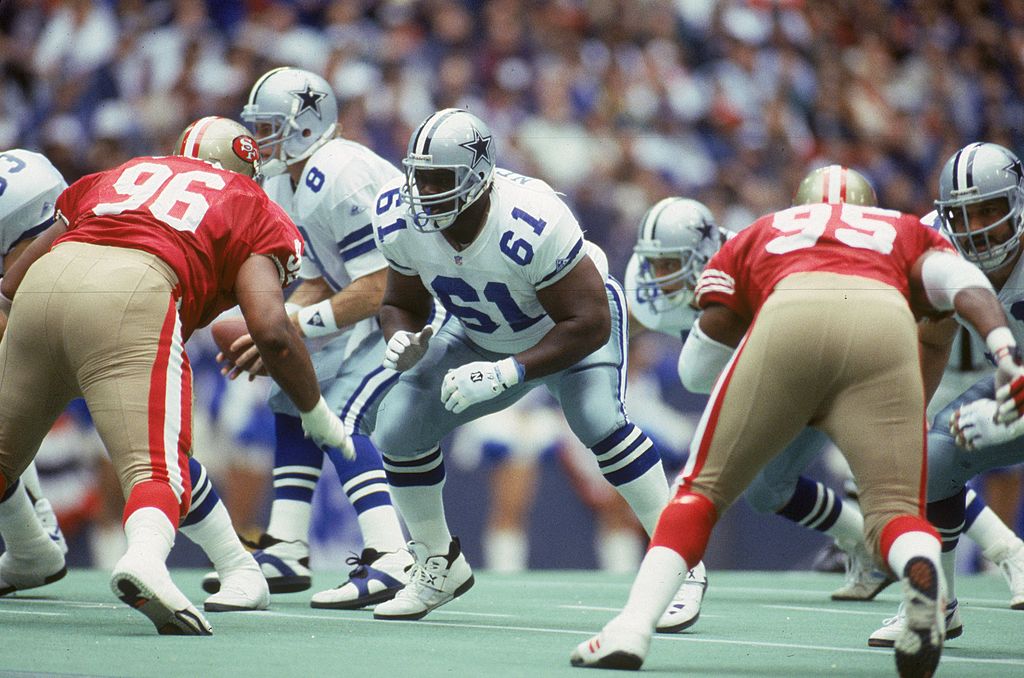 Nate Newton was a big man. At 6-foot-3, 318 pounds with quickness, Newton was tough to maneuver around. Newton anchored a very strong offensive line that helped Emmitt Smith and the Dallas Cowboys dominate on the ground in the 1990s.
Newton played his college football at Florida A&M University. He began his professional football career with the Tampa Bay Bandits of the now-defunct USFL. When the league folded, Newton signed as a free agent with the Cowboys in 1986.
He became one of the NFL's best guards and went on to play 14 seasons in the NFL. He spent the first 13 with the Cowboys, helping them to three Super Bowl titles. Newton was a six-time Pro Bowler with the Cowboys, earning the honor in five straight seasons between 1992-96. He also made the Pro Bowl in 1998.
Prison life after football
In August of 2002, Nate Newton was sentenced to 30 months in prison on a drug trafficking charge. On two separate incidents, one in November of 2001 and one a month later, Newton was stopped by police. The first time, he had more than 200 pounds of marijuana on him and then 175 in the December stop.
Newton admitted his mistake and was remorseful. "I know I've done wrong and I know there's a price to be paid," said Newton during his sentencing. "I'm willing to do whatever it takes to get back into the community."
Former Dallas Cowboys teammate Deion Sanders said that Newton's financial problems after football may have played a part in driving him into the world of drugs. "Nate made a short-term decision that had long-term ramifications," Sanders said back in 2001. "He's exhausted himself financially. The game has a funny way of chewing you up and spitting you out."
Newton released in 2004, said he was too competitive
Nate Newton was released from a federal prison in Louisiana in 2004 after serving a little more than two years. Upon his release, Newton said his competitive nature carried over from the football field and followed him through his short stretch of dealing drugs.
Newton estimated he could make up to $75,000 per drug deal. That clearly was a huge factor in turning him toward drugs. "I've always been competitive, I've always been in sports," Newton said after his release from prison. "I couldn't see myself not being the biggest dope man."
When Newton got out of prison, he said it was up to him to change. He did.
"Prison doesn't help you unless you help yourself," Newton said in 2005. "A week after I got out I got straight with myself and God. I apologized to my family, and I promised myself I'd never go back to prison."