Former France Rugby Captain Marc Cecillon Murdered His Wife in Front of 60 People and Exposed the Danger of Alcoholism in the Process
In his prime days as an athlete, Marc Cecillon tipped the scales at 6-foot-3, 237 pounds. He utilized that size to plow through would-be tacklers and stop runners dead in their tracks during a rugby career that included a brief stint as captain of the France rugby team.
However, after retiring from representing his country on the pitch, Cecillon's life went in a different direction due largely to his continuous battle with alcoholism.
And in August 2004, an unimaginable tragedy occurred that resulted in the death of the person he promised to take care of forever.
Marc Cecillon earned widespread respect for his skills on the rugby pitch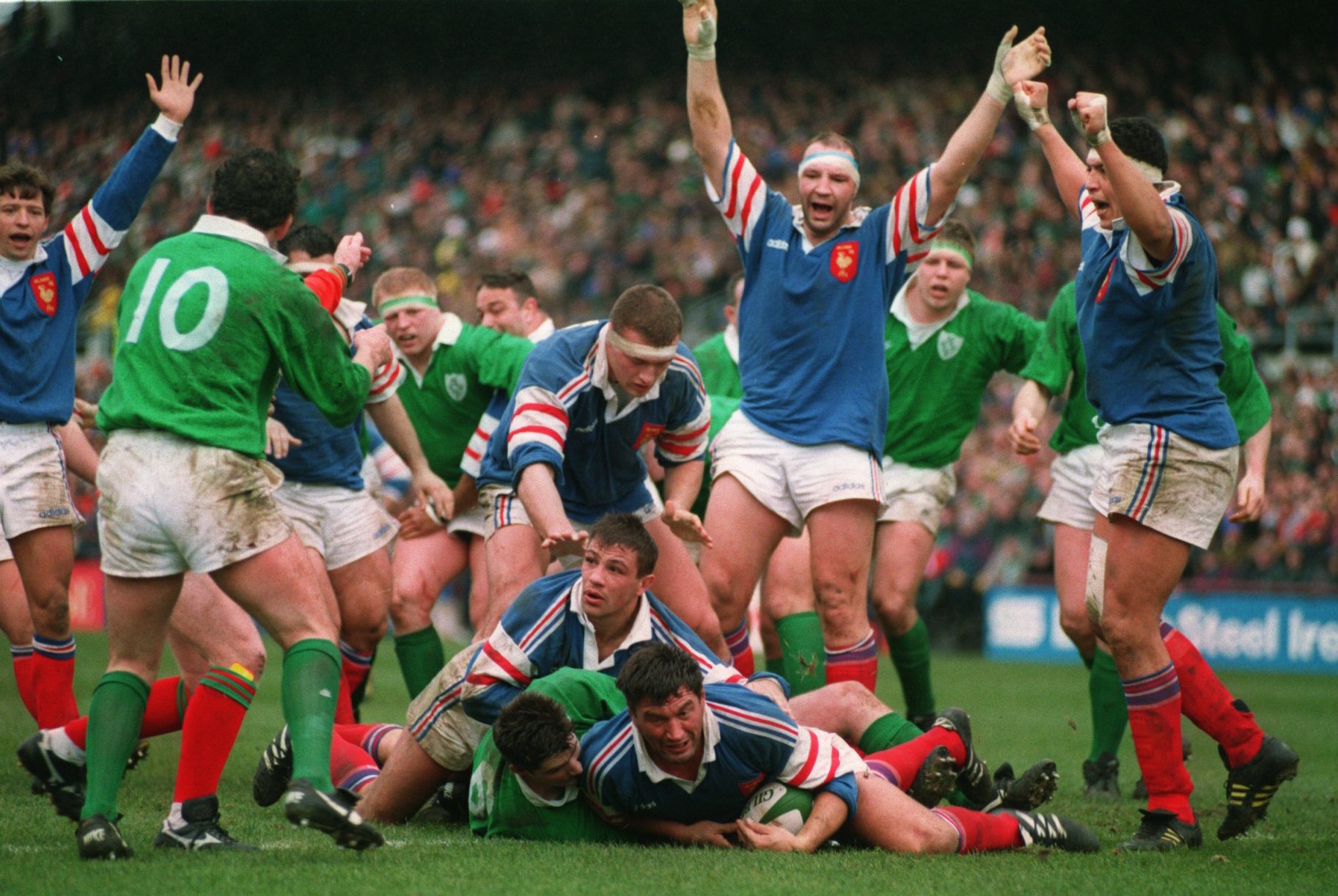 Born in Bourgoin-Jallieu, Marc Cecillon developed into an elite rugby player who ascended to the highest level of the game in his native country of France.
From 1988-1995, he suited up for the France national rugby union team. The versatile loose forward played No. 8 and flanker—positions that require power, strength, fitness, and overall athleticism.
In total, Cecillon appeared in 46 test matches. He started 43 of them and scored nine tries (equivalent to a touchdown in football) in the process.
Cecillon also earned the captaincy role five times during a career that also included two Rugby World Cup appearances.
"He was a strong player who was generous in the field. In all of his career he never had a hooking, he never played dirty, he was never given a punishment like others," said former teammate Serge Blanco, per ESPN.
Although his last test match came in June 1995, Cecillon continued playing club rugby until 2003.
A year later, he went from being a decorated former rugby star to earning a new title: convicted murderer.
The former France rugby captain shockingly murdered his wife at a party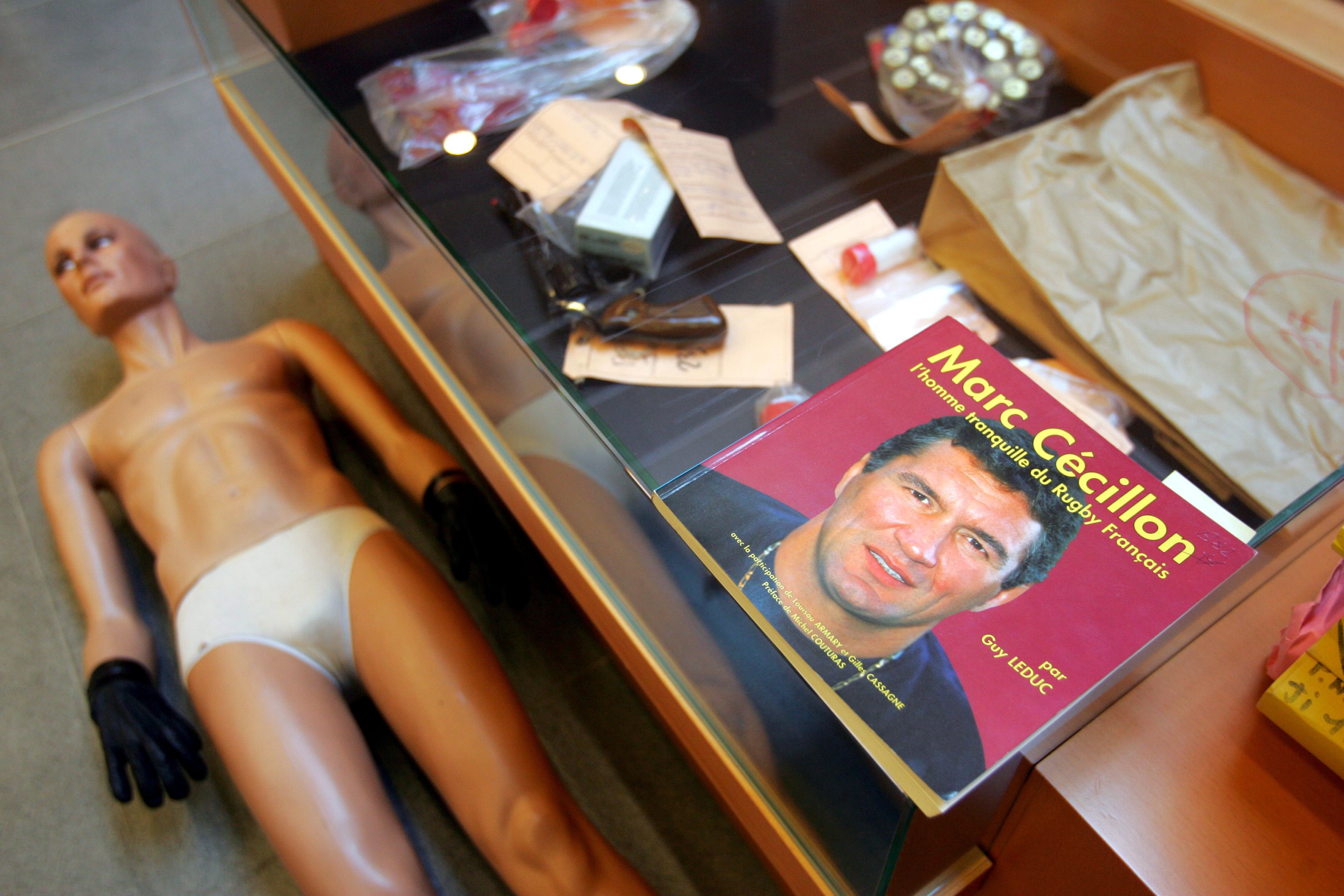 In a true ironic twist, "the Quiet Man" of French rugby made an unforgettable scene at a party in 2004.
And his actions that night resulted in the death of seemingly the most important person in his life: his wife.
Chantal Cecillon died in front of about 60 people at a party after her husband shot her several times after she refused to to follow him outside.
The retired rugby player had been asked to leave the party after he slapped a woman. He later admitted to killing his wife with a Magnum revolver while under the influence of alcohol.
"I ask for pardon from my wife Chantal. I loved her," Cecillon said in court in 2006, per the NZ Herald. "Pardon from my daughters Angelique and Celine. Pardon from my mother-in-law Marinette. I never thought I'd do it."
He reportedly drank heavily after retiring from playing rugby. Cecillon told the court that his drinking led to bouts of violence and jealous rages against his wife.
"I admit today that I fell into alcoholism whilst being totally wrapped up in my own little bubble," he said. "I exploded without knowing why."
Cecillon got sentenced to 20 years in prison after he was found guilty for murdering his wife. However, his sentence got reduced to 14 years on appeal.
He got released on parole in July 2011.
But just a few years ago, Cecillon got arrested after another incident that involved alcohol.
An ongoing battle with alcoholism
Marc Cecillon found himself behind bars again just seven years after his release.
In September 2018, a French judge sentenced the 59-year-old to 12 months in jail (with six months suspended) and fined Cecillon 350 euros, per Wales Online.
He reportedly assaulted the owner of the vineyard at which he worked. Cecillon then got into a vehicle and proceeded to hit a parked truck.
At his trial, the former France rugby captain acknowledged his ongoing struggle with alcoholism, and the court ordered him to seek treatment.
Cecillon's battle with the disease is just one example of a person whose life has been drastically impacted by alcoholism.
However, another former pro athlete continues to work tirelessly to help people overcome addiction to alcohol and other substances.
Former NFL player Derek Price speaks with Sportscasting about treating addiction to alcohol and drugs
Former Detroit Lions tight end Derek Price now works as the CEO of Desert Hope Treatment Center, which is part of the American Addiction Centers network.
Located in Las Vegas, the facility offers a wide range of support services for people in need of alcohol and/or drug addiction treatment.
Price, who suffered a career-ending neck injury, went on to become a chiropractor by earning his degree from Life University. The school has a renowned rugby program, which put the former NFL player around pro-level athletes.
But the self-described healthcare serial entrepreneur found his true calling when he began working with people battling alcoholism and other forms of addiction.
"I started to realize my perception on substance abuse was people choosing to make bad decisions," Price explained in an exclusive interview with Sportscasting.
However, through his work at Desert Hope Treatment Center, he has come to understand that alcoholism and drug addiction are often rooted in mental health conditions that require a collective team effort from both medical and counseling professionals.
The Marc Cecillon case serves as one tragic example of the potentially fatal impact of alcoholism.
But through his current role, Price's plan is to make sure that patients receive the best possible care to treat a disease that claims far too many lives.
"I let people know that I have one vision: That we're here to save your lives," he said.
How to get help: In the U.S., contact the Substance Abuse and Mental
Health Services Administration helpline at 1-800-662-4357.
American Addiction Centers offers help for those struggling with addiction. You can call their support line at 866-244-1070.