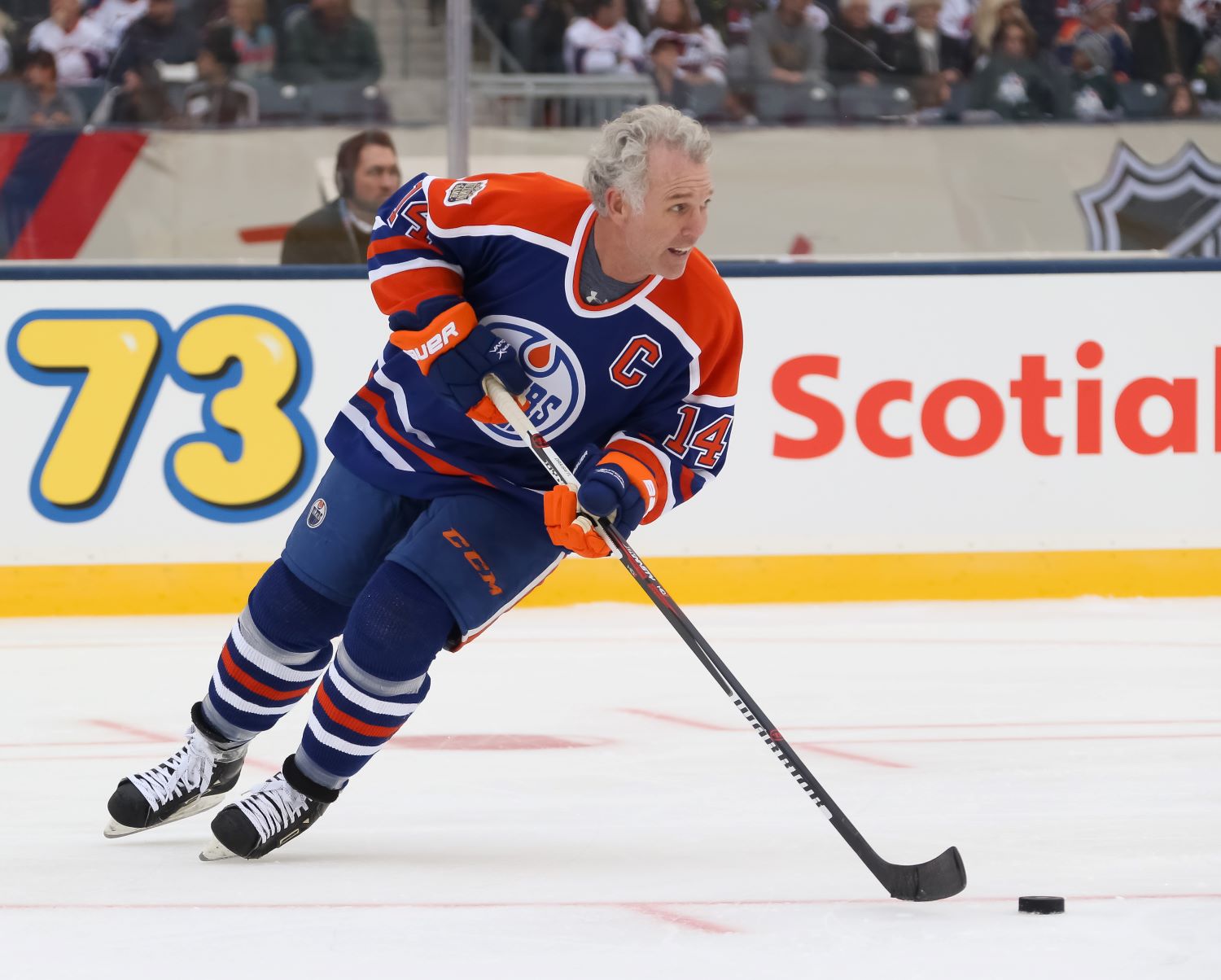 Craig MacTavish's NHL Career and Life Changed Forever When He Killed a Woman By Committing a 'Fatal Mistake'
After entering the NHL with the Boston Bruins, Craig MacTavish watched his career go in a different direction after he killed a woman.
Before he began coaching the Edmonton Oilers, Craig MacTavish spent nearly two decades as an NHL player. However, early in his career, the Ontario native missed an entire season on the ice.
Because just a few years after he joined the Boston Bruins, the last player in league history to not wear a helmet during games tragically killed a young woman.
But after spending just a year in prison, MacTavish suited up for four other NHL teams before he finally called it quits on playing hockey. While his days of skating around the rink are long gone, the Oilers icon continues to make a living as a coach.
Craig MacTavish got his start with the Boston Bruins
Craig MacTavish was born in Canada, but he eventually took his hockey talents to the United States. At the University of Lowell (which has since been renamed University of Massachusetts Lowell) he starred as a top-flight offensive threat.
In his first season on campus, MacTavish totaled 26 goals and 19 assists in just 21 games. He followed up with a sensational 1978-79 campaign that included 88 points in 31 games.
Despite playing only two years of college hockey, MacTavish achieved his dream of making it the pros. The Boston Bruins selected the talented scorer with their ninth pick (153rd overall) in the 1978 NHL draft.
Initially, the 6-foot-1 center split his time between the Bruins and several AHL teams, including the Binghamton Dusters and the Springfield Indians.
But by the time he turned 24, MacTavish had seemingly turned the corner. He played 75 games during the 1982-83 season and totaled 30 points. He followed up with a 43-point campaign that included 20 goals.
As soon as everything appeared to be going in the right direction for the young Bruins center, his life, along with that of a 26-year-old woman, changed forever.
From NHL player to inmate
Coming off a breakout season, Craig MacTavish was in a position to become a more prominent player on the Bruins. Yet, he never played another game for Boston.
Instead, he missed the entire 1984-85 season.
Rather than spending his time on the ice, MacTavish got locked away as a result of killing a young woman.
On Jan. 29, 1984, Kim Radley died as a result of the injuries she sustained in a crash caused by the Bruins center. By his own admission, while under the influence of alcohol, MacTavish rear-ended Radley's car and sent it into a parking lot, where it flipped after hitting two other vehicles, according to the Chicago Tribune.
On May 4, 1984, he pleaded guilty to vehicular homicide and driving under the influence of alcohol in the Jan. 25 accident that ultimately ended with the 26-year-old Maine resident losing her life.
MacTavish received a one-year sentence for vehicular homicide. He spent most of his time living in dormitory-type conditions at the Lawrence Correctional Alternative Center.
After getting released in May 1985, MacTavish spoke about his punishment.
"It's not over and it's not behind me," he said. "So many things remind me of what happened in my terrible mistake, in my fatal mistake."
The Bruins released MacTavish, and he quickly latched on with the Edmonton Oilers. Of course, his return to the ice obviously invoked strong opinions from some fans due to the DUI-related death he caused.
"There are going to be hecklers," MacTavish said about his NHL comeback. "But really, it's not something they're going to bring up that I'm not thinking about."
The former Bruins draft pick eventually made the transition to coaching
Despite missing an entire season due to his vehicular homicide conviction, Craig MacTavish ended up playing in the NHL until well into his late 30s.
His move to Edmonton gave him a chance for a fresh start. And he certainly took advantage of his second chance at playing pro hockey.
MacTavish later became a team captain after proving to be a durable, tough leader. He suited up for three other NHL teams before he retired after the 1996-97 season.
Fittingly, he took over as head coach of the Oilers for eight seasons. He compiled a regular-season record of 301-252-47. Edmonton went 19-17 in 36 playoff games under MacTavish. He also served in a front-office capacity before taking on other coaching jobs.
The 62-year-old currently serves as the head coach of Lausanne Hockey Club, which is based in Switzerland.
All statistics courtesy of Hockey Reference.