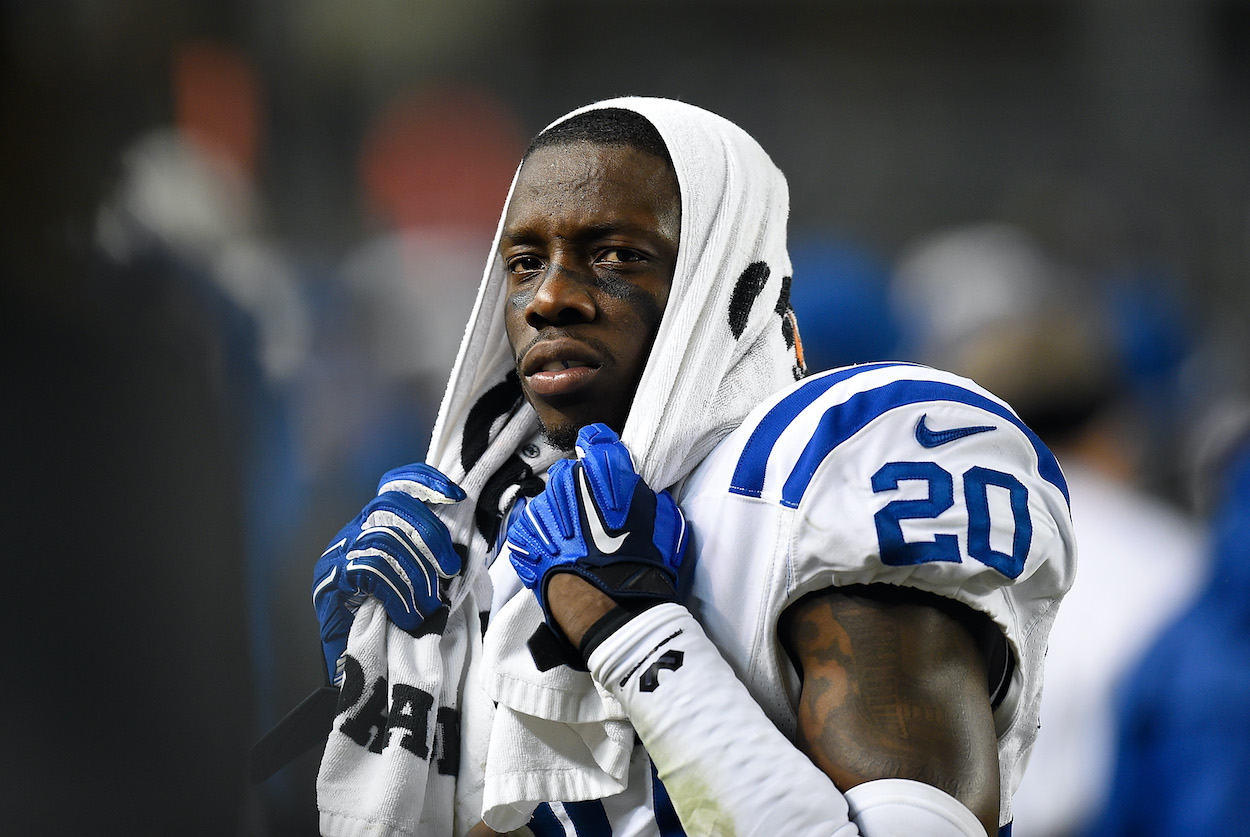 Former Indianapolis Colts DB Darius Butler Is Campaigning for the Team's Defensive Coordinator Job Despite No Coaching Experience
With Matt Eberflus heading to the Chicago Bears, former DB Darius Butler threw his hat in the ring to become the next Indianapolis Colts DC.
The Indianapolis Colts will have to hire a new defensive coordinator in the 2022 offseason after the Chicago Bears picked the team's 2021 DC, Matt Eberflus, to be their new head coach. There are plenty of qualified candidates out there, but one former Colts player, defensive back Darius Butler, thinks he knows the perfect person to fill that position: himself.
The Indianapolis Colts have an opening at DC now that the Chicago Bears hired Matt Eberflus 
Matt Eberflus has coached the Indianapolis Colts defense for the last four seasons. During this time, the Colts are 37-28.
The defense has played well under Eberflus. With just two All-Pros (Darius Leonard 2019-21, DeForest Buckner 2020), the defense has ranked 10th, 18th, 11th, and ninth in the coach's four seasons.
Following the 2021 season, in a somewhat surprising move, the Chicago Bears hired Eberflus to replace Matt Nagy as the team's head coach. The 51-year-old was up against some of the hottest names in the 2022 coaching carousel. Yet he impressed ownership and new general manager Ryan Poles enough to get the job.
According to the MMQB's Albert Breer, Eberflus is taking a good chunk of his defensive staff with him to the Windy City. This includes Alan Williams (safeties), Dave Borgonzi (linebackers), James Rowe (cornerbacks), and David Overstreet (assistant defensive backs).
With a relatively clean slate on the defensive side of the ball, Colts head coach Frank Reich will be able to hire a DC and give them free rein to hire the staff they want.
There are a lot of good candidates out there to replace Eberflus. However, one former Colts defensive player, Darius Butler, thinks he's the best answer.
Former Colts DB Darius Butler wants the job, despite no coaching experience
Right after Matt Eberfus signed with the Chicago Bears and the Indianapolis Colts DC job came open, former Colts defensive back Darius Butler threw his name in the ring. His first sign of interest was tweeting, "I'm available @Colts," in response to a tweet saying the job was open.
Butler played corner and safety in the NFL for nine seasons. He spent time with the New England Patriots, Carolina Panthers, and Colts. The former UConn star retired after the 2017 season with 124 games under his belt. In that time, he recorded 334 tackles, 15 interceptions, 65 passes defensed, nine forced fumbles, and five fumble recoveries.
As he noted in another tweet this week, he played for (and learned from) some of the best defensive minds in football today, including Bill Belichick, Chuck Pagano, Ron Rivera, Sean McDermott, and Brian Flores, among others.
On the Pat McAfee Show, after he announced interest in the Colts DC job, Butler told his former Indianapolis teammate:
I've already reached out to [Colts GM] Chris [Ballard]. I've reached out to the powers that be. So, like I said, the worst thing they can say is no. And this is an opportunity I couldn't let go past without at least throwing my hat in there.

Darius Butler on the Indianapolis Colt DC job
While jumping from podcast host and football consultant to defensive coordinator of the Indianapolis Colts is unrealistic, Butler may eventually find a place on the staff of whomever Frank Reich hires. When Colts Pro Bowl safety Kenny Moore tweeted, "I think Darius would be one hell of a defensive backs coach. Truthfully." Butler simply responded, "Ready."
Other candidates to replace Matt Eberflus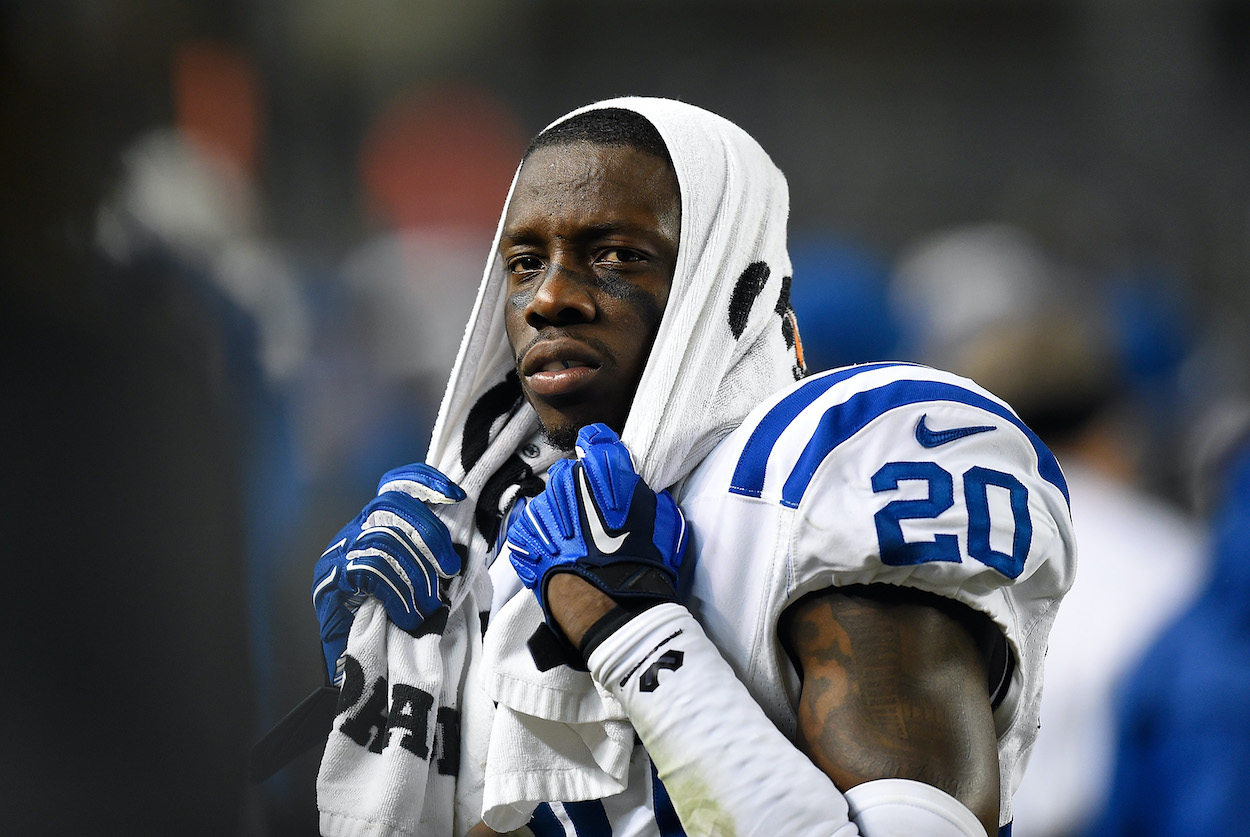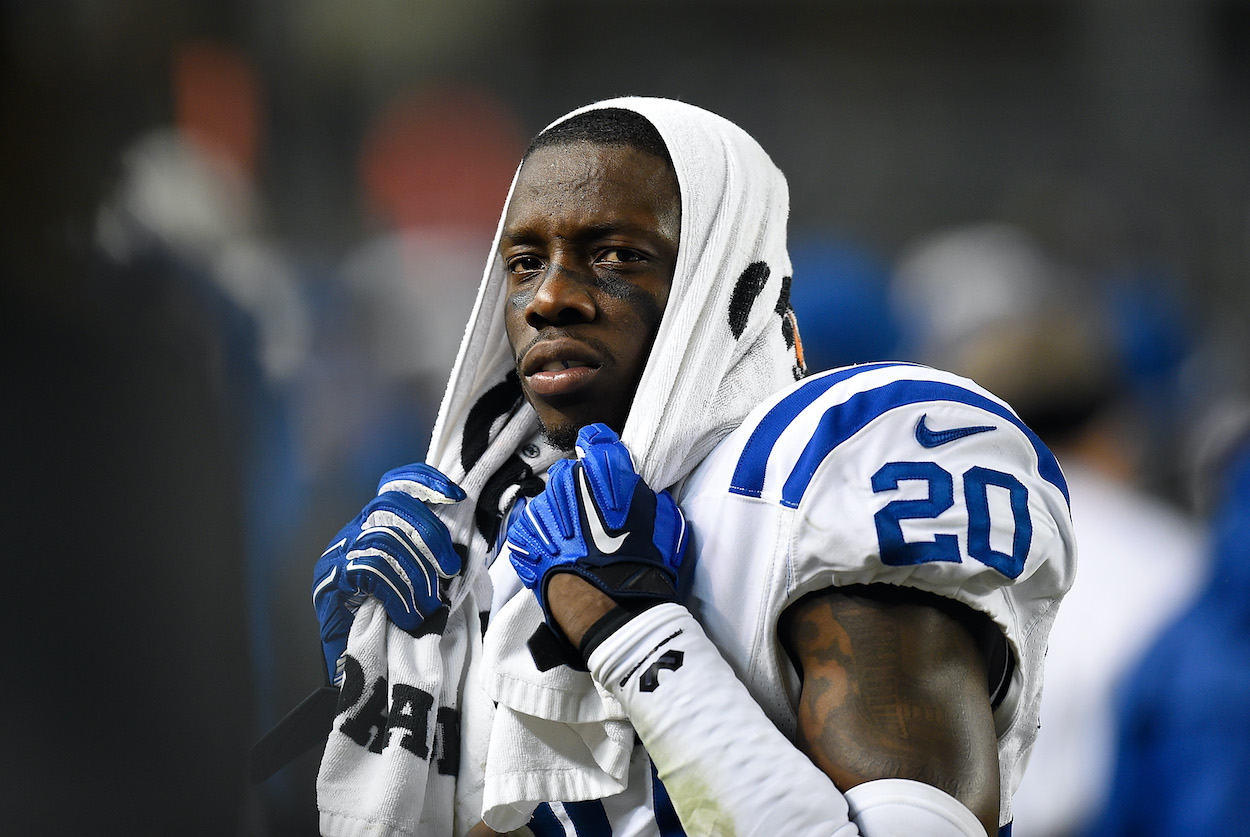 Assuming Darius Butler won't be the next Indianapolis Colts DC, who will be?
If Chris Ballard and Frank Reich really want to make a splash, there are several big-name defensive coordinator names out there this offseason. Highly accomplished former defensive coordinators Mike Zimmer and Vic Fangio were just fired as head coaches. The Baltimore Ravens also let longtime, successful DC Wink Martindale go this offseason.
Suppose they want to elevate a hot, younger defensive assistant from another team to their DC position. In that case, the Colts could look at Pittsburgh Steelers secondary coach Teryl Austin, New Orleans Saints defensive backs coach Kris Richard, or New England Patriots ILB coach Jerod Mayo.
Finally, the Colts could turn to the familiar face of a coach Reich or Ballard have worked with before. This could be Reich's Super Bowl-winning coordinator counterpart with the Philadelphia Eagles, Jim Schwartz (now a Tennessee Titans senior defensive assistant). Or, maybe Houston Texans DC Lovie Smith. Ballard knows him from their time together with the Chicago Bears in the early 2000s.
Whoever is the next DC of the Indianapolis Colts, they'll have their work cut out for them. The Colts D needs to play at an even higher level than the past few years if it hopes to overcome Carson Wentz at quarterback.  
Like Sportscasting on Facebook. Follow us on Twitter @sportscasting19