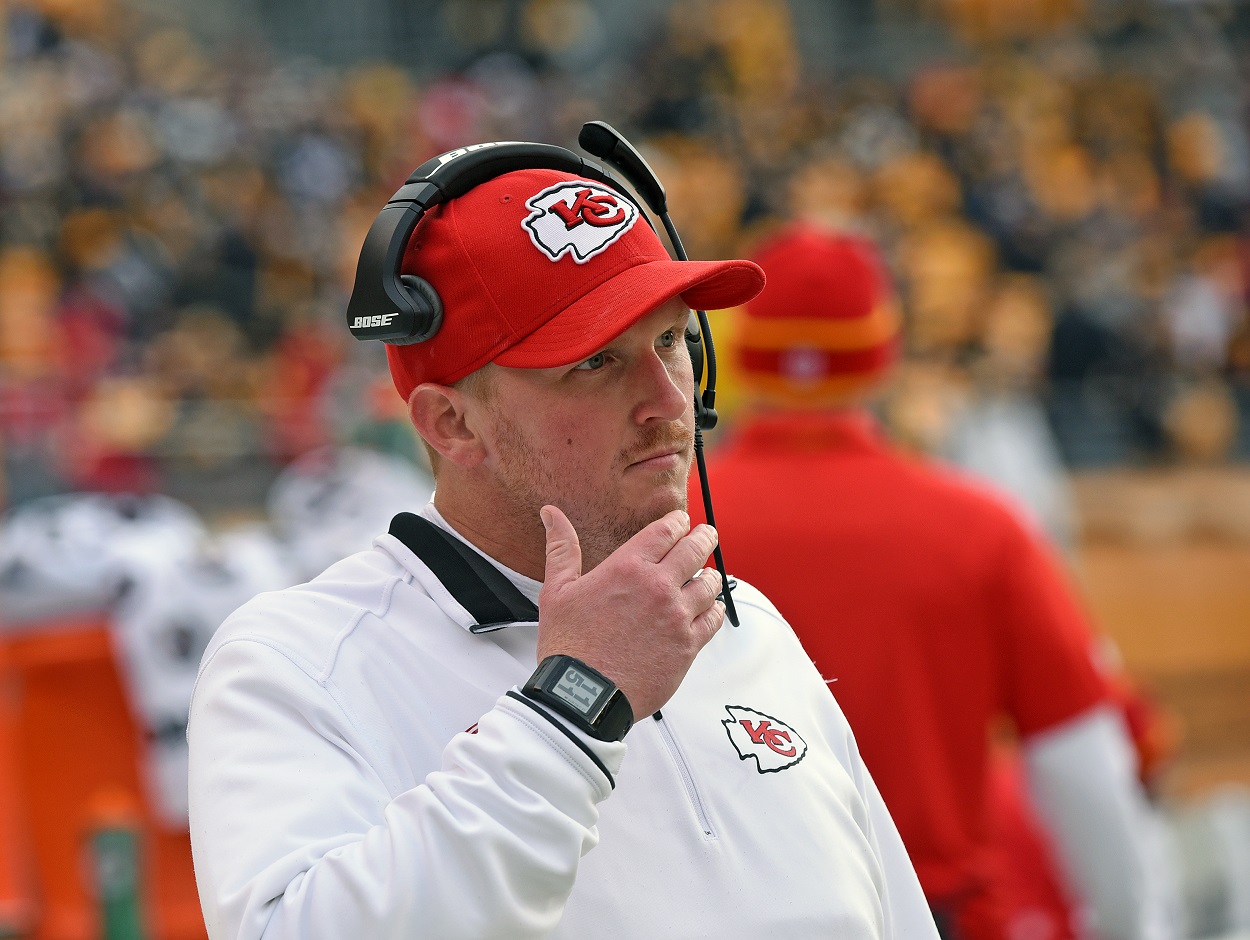 Former Kansas City Chiefs Coach Britt Reid Has Finally Been Charged in the Accident That Left a 5-Year-Old Girl With Brain Damage
Former Kansas City Chiefs assistant Britt Reid has offically been charged in the crash that left a five-year-old girl with brain damage.
It's been two months and eight days since now-former Kansas City Chiefs linebackers coach Britt Reid, the youngest son of head coach Andy Reid, crashed his pickup truck into two vehicles near Arrowhead Stadium and he's finally been charged for his role in the incident that left a five-year-old girl with a severe brain injury.
Britt Reid admitted to mixing alcohol and Adderall the night of the crash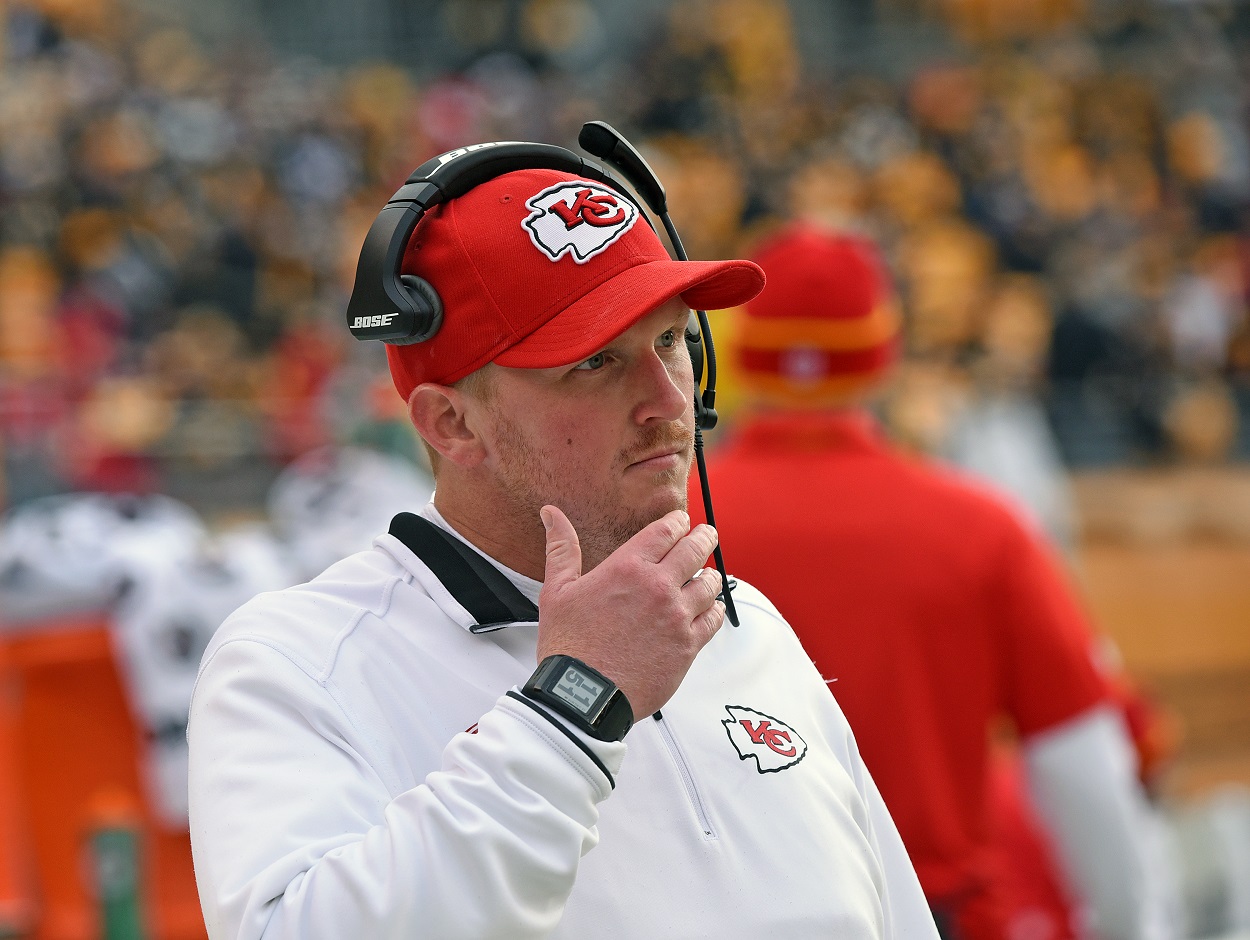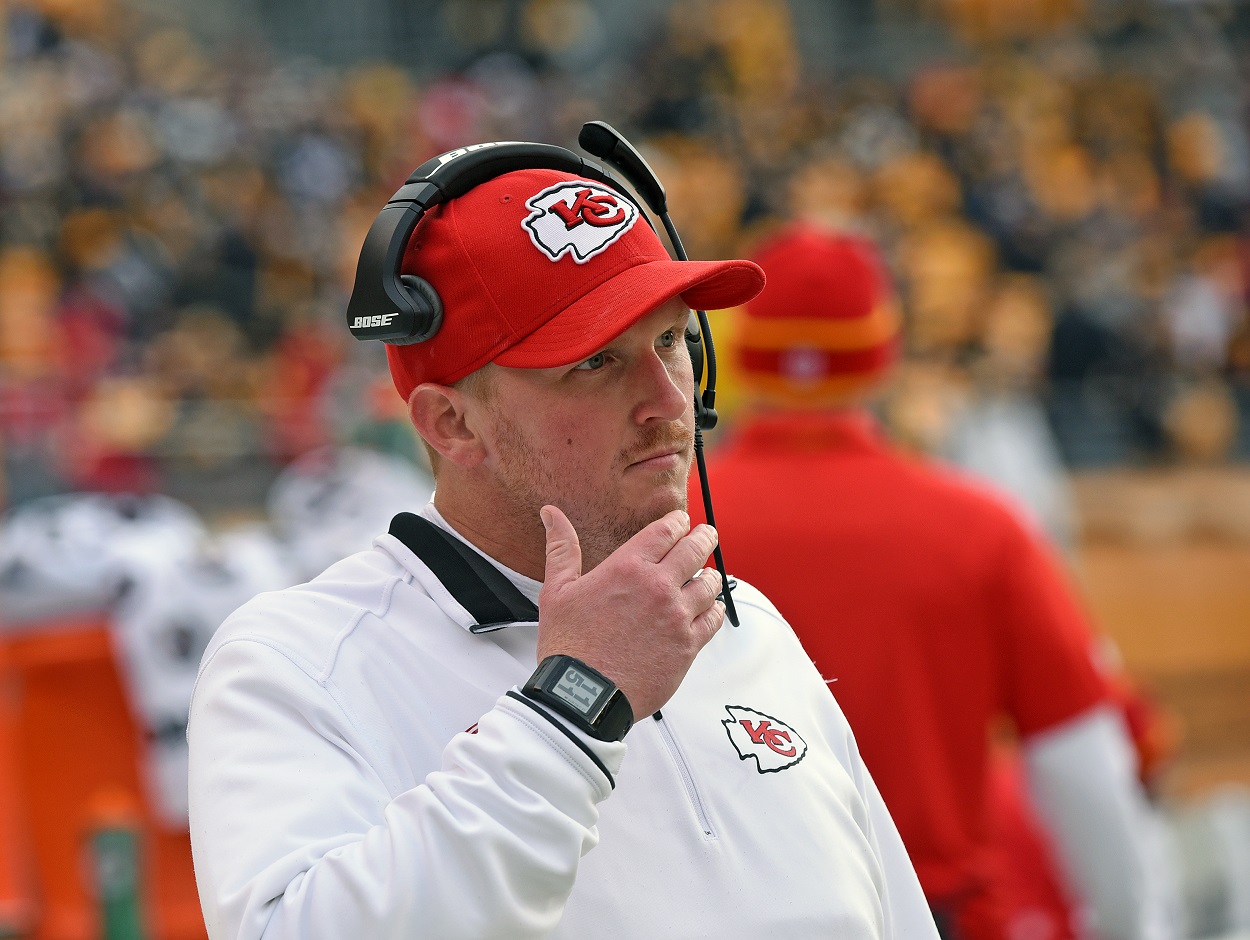 Back on February 4, three days before the Chiefs squared off against the Tampa Bay Buccaneers in Super Bowl 55, Britt Reid crashed his pickup truck into two vehicles on the side of a Kansas City highway near the team's practice facility at Arrowhead Stadium.
Reid, who turns 36 on April 28, admitted to mixing alcohol and Adderall ahead of the crash, which severely injured five-year-old Ariel Young, and did not accompany the team to Raymond James Stadium in Tampa. He was placed on administrative leave until the end of his contract, which has since expired.
The five-year-old girl injured in the crash spent 11 days in a coma
After being immediately transported to a nearby hospital following the crash involving Britt Reid, Ariel Young spent 11 days in a coma, finally waking up on February 15.
Just over two weeks later, the family's attorney, Tom Porto, appeared on Good Morning America and revealed that while Ariel was awake, she was unable to walk or talk and that "she likely has permanent brain damage that she will endure for the rest of her life."
The latest update on the GoFundMe page created on Ariel's behalf came on March 27 and reads as follows:
"Ariel remains in the hospital, she is getting a little better each day but she still has a long road to recovery. Britt Reid is out everyday living his normal life while she cannot, please don't let her story be forgotten. Court will take a long time and we don't know what will be the outcome of it all. So please keep sharing her story and praying for her and the family. Thank you."

GoFundMe page created to raise money for Ariel Young's medical expenses
During his appearance on Good Morning America, Porto stated that he would be seeking the "most serious charges and the most serious sentence that Britt Reid could ever receive" and we now know what those charges are.
Britt Reid has officially been charged with felony DWI and faces up to seven years in prison
On Monday, the Jackson County (MO) Prosecutor's Office officially charged Britt Reid with "Driving While Intoxicated — Resulting in Serious Physical Injury," a class D felony that carries a potential jail sentence of up to seven years, and also requested a $100,000 bond. Yahoo Sports has reported that Reid has surrendered and will be booked. It's also been requested that Reid "be placed on GPS and alcohol monitoring."
The press release, which revealed Reid's blood-alcohol level to be .113 the night of the crash, also stated that "recent changes in the DWI statutes by the Missouri Legislature limit the number of charges that the prosecutor's office could pursue." However, Jackson County Prosecutor Jean Peters Baker says she will "vigorously pursue these charges" and that Britt Reid is being given no preferential treatment.