Former LSU and Detroit Lions Guard Eric Andolsek Was Tragically Killed in His Front Yard and the Perpetrator Got Just 30 Days in Jail
Former NFL offensive lineman Eric Andolsek may not have been a household name (few offensive linemen ever are) but it's a solid bet that the household name for whom he used to throw blocks, legendary Detroit Lions running back Barry Sanders, was certainly appreciative of what he did on the football field.
Andolsek was an All-SEC selection for the LSU Tigers before being drafted by the Lions and was gradually becoming one of the best offensive linemen in the NFL. Tragically, his life came to a tragic end when he was killed in the front yard of his Louisiana home at the age of 25.
Eric Andolsek captained the LSU Tigers and was an All-SEC selection
Eric Andolsek was born and raised in Thibodaux, Louisiana, and became a star football player at Thibodaux High School in the early 1980s, showing incredible versatility by playing both offense and defense. As a senior in 1983, he was named an Adidas Prep All-American and chose to stay in his home state to play his college football at LSU.
Andolsek started three games as a freshman and the 6'2″, 286-pounder continued to show that versatility by playing on both sides of the ball in the Tigers' loss to Nebraska in the Sugar Bowl on New Year's Day in 1985 as LSU's defensive line was depleted by injuries.
He earned a full-time spot on the offensive line as a sophomore in 1985 and went on to have a great career in Baton Rouge. Andolsek was eventually named a team captain, was an All-SEC selection in both 1986 and 1987, and Sporting News ranked him as the fourth-best offensive guard in the nation his senior season.
He played four seasons with the Detroit Lions and was a key blocker for Barry Sanders
Eric Andolsek was taken by the Detroit Lions in the fifth round of the 1988 NFL draft with the 111th overall pick. He didn't make a single start as a rookie but did appear in 13 games.
He was named the Lions' starting left guard for the 1989 season, which was Barry Sanders' first year in the NFL. Andolsek was one of his key blockers and helped the Heisman Trophy winner to 1,470 rushing yards and the Offensive Rookie of the Year award.
Andolsek started all 32 regular-season games for Detroit over the next two years and helped the team to its first postseason berth in eight years in 1991, a season in which USA Today named him to their All-Pro Team. The Lions went 12-4 that season and defeated the Dallas Cowboys in the divisional round of the playoffs before losing to the eventual Super Bowl champion Washington Redskins in the NFC Championship Game.
Sadly, that NFC title game would be the last football game Eric Andolsek would ever play.
Eric Andolsek was killed in his front yard when a 10-wheel truck ran off the road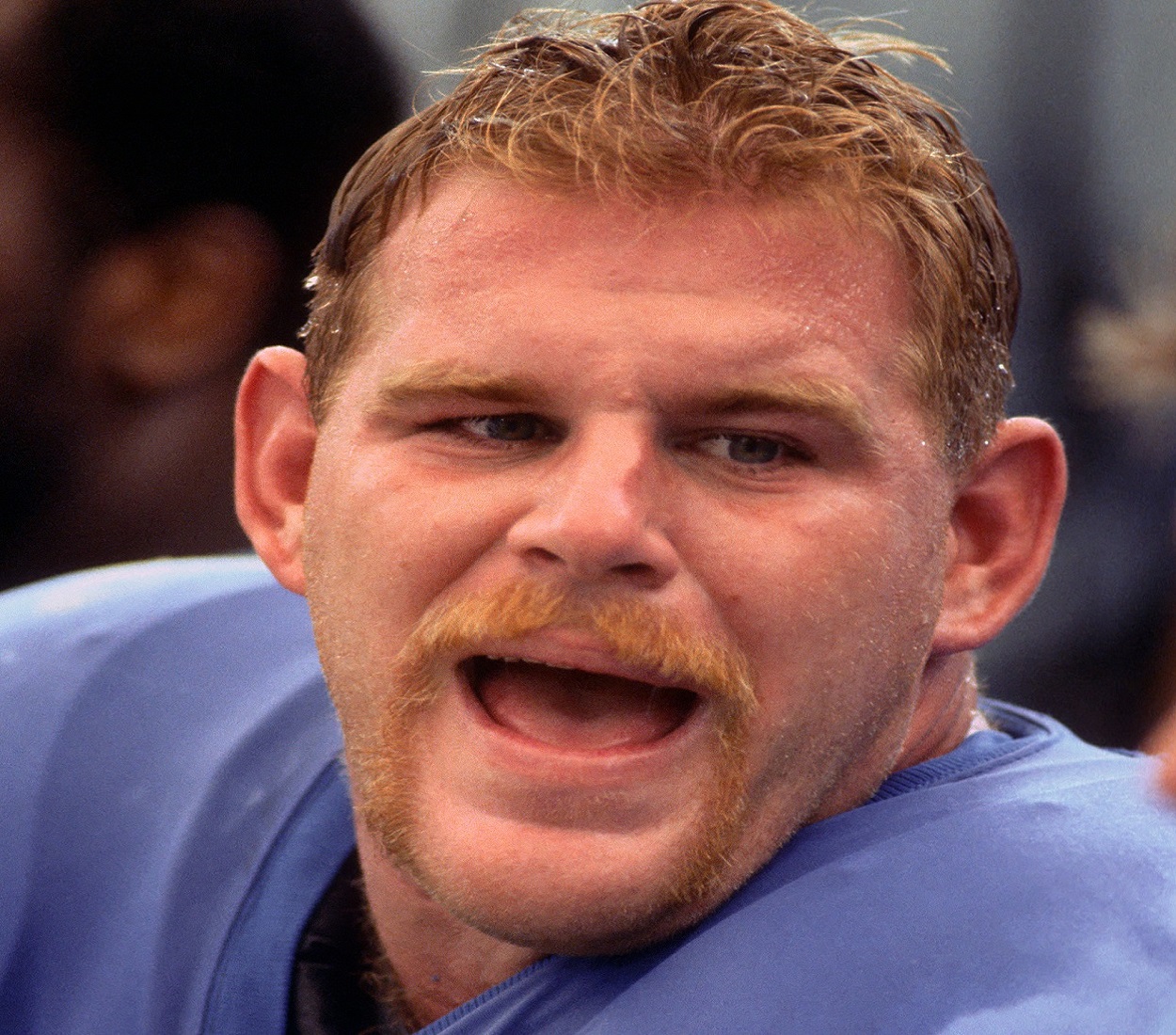 On June 23, 1992, just about a month before he was set to report to the Lions to begin his fifth NFL season, Eric Andolsek was cutting weeds in the front yard of his home in Lafourche Parish, Louisiana, when a 10-wheel flatbed truck drove off the highway and struck Andolsek before continuing another 400 feet. He was pronounced dead at Thibodaux Hospital a short time later and was just 25 years old at the time of his death.
The driver of the truck, James Bennett of Baton Rouge, said he lost control of the vehicle when he was wiping his face with a towel. As reported by the Argus-Press, a grand jury declined to indict him on negligent or vehicular homicide charges but he did plead no contest to failure to maintain control and was sentenced to 30 days in jail and given a $175 fine. Traces of cocaine were found in Bennett's system but it wasn't enough to get a felony conviction.
Eric Andolsek's No. 55 jersey was retired by Thibodaux High School, which also renamed its field house after him in 2003. In addition, the Detroit Lions annually hand out an award to their best offensive lineman that bears his name.
Stats courtesy of Sports Reference