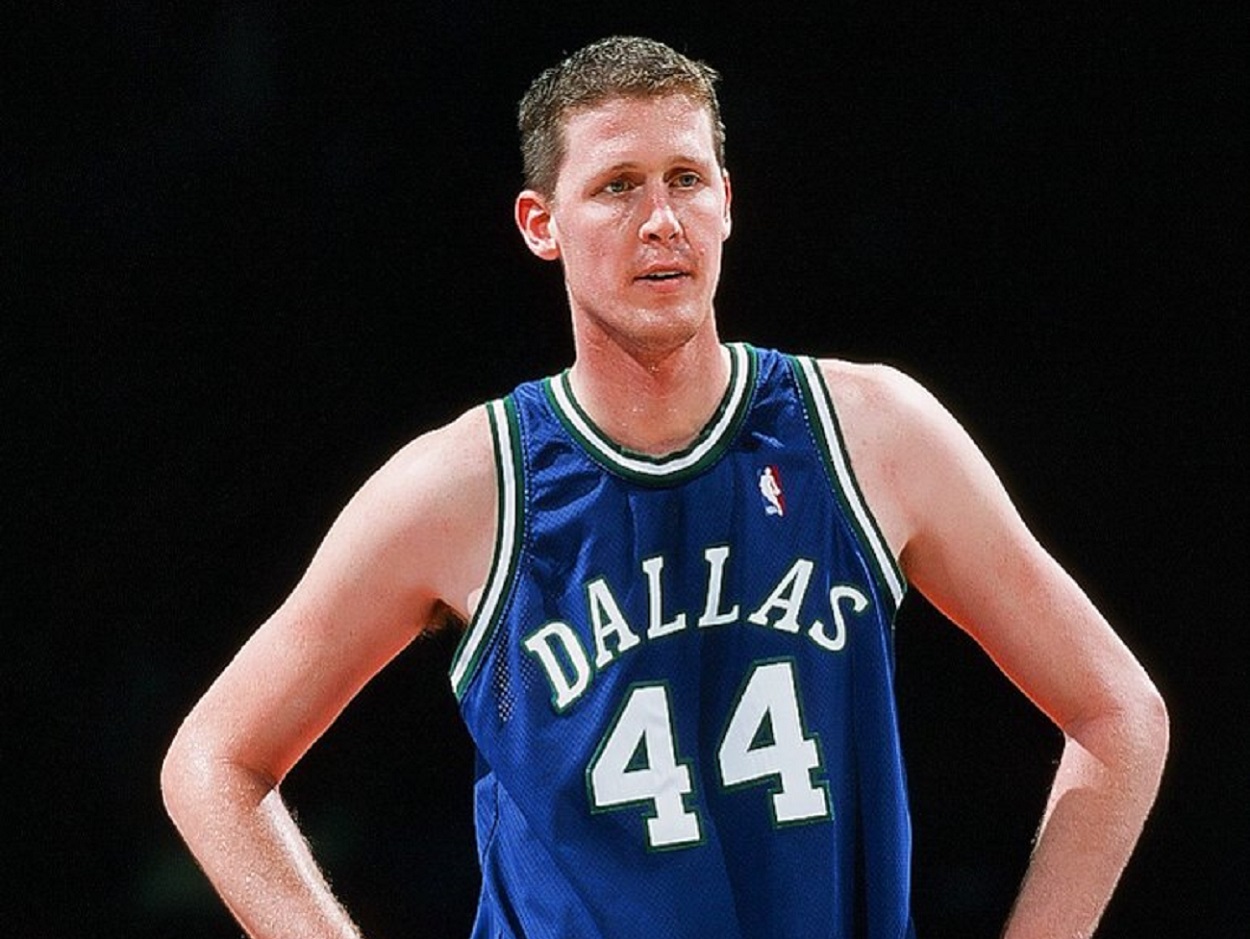 Former NBA Center Shawn Bradley Has Been Left Paralyzed Following a Horrific Accident
Former NBA center Shawn Bradley has been left paralyzed following an accident in which he struck by a car while riding his bicycle.
Former NBA center Shawn Bradley, who played 12 seasons with the Dallas Mavericks, Philadelphia 76ers, and New Jersey Nets, has been left paralyzed following a horrific accident in which he was struck by a vehicle while riding his bicycle near his Utah home back in January.
Shawn Bradley was struck by a vehicle while riding his bicycle in January
On January 20, 2021, Shawn Bradley was riding his bicycle near his home in St. George, Utah, when he was struck from behind by an automobile. The former lottery pick suffered a severe spinal cord injury that required neck fusion surgery and has spent the last eight weeks in the hospital in recovery.
The Athletic's Shams Charania tweeted out on Wednesday that Bradley's wife, Carrie, has been "at his side around the clock" since the accident and that the former No. 2 overall pick is "in good spirits" and is hoping to use this traumatic situation "as a platform to bring greater public awareness to the importance of bicycle safety."
Bradley's team of doctors have advised him that his road to recovery will be quite difficult as the former BYU star adjusts to life as a paraplegic. Bradley currently has no plans to release further public updates as he wants to focus on his rehab but did offer up thanks to those who have sent well wishes and prayers his way.
Shawn Bradley played just one season at BYU and served a two-year mission for the LDS Church before becoming an NBA lottery pick
Obviously heavily recruited coming out of high school due to his size, Shawn Bradley chose to enroll at BYU and made an immediate impact for the Cougars as a freshman in 1990-1991.
Bradley started all 34 games for BYU that season and helped the team to a 21-13 record, a second-place finish in the WAC, and a No. 10 seed in the NCAA Tournament, averaging 14.8 points, 7.7 rebounds, and an incredible 5.2 blocks, which set an NCAA freshman record.
He also tied a single-game record originally set by David Robinson as he notched 14 blocks in a matchup with Eastern Kentucky. In the first round of the NCAA tourney, he also set a new single-game mark by recording 10 blocks in BYU's victory over Virginia.
After just one season in Provo, Bradley took a two-year leave of absence from the university to serve as a missionary for The Church of Jesus Christ of Latter-day Saints. Upon his return, he chose to forego his final three years of eligibility to enter the 1993 NBA draft, where he was chosen with the second overall pick by the Philadelphia 76ers.
He played 12 seasons in the NBA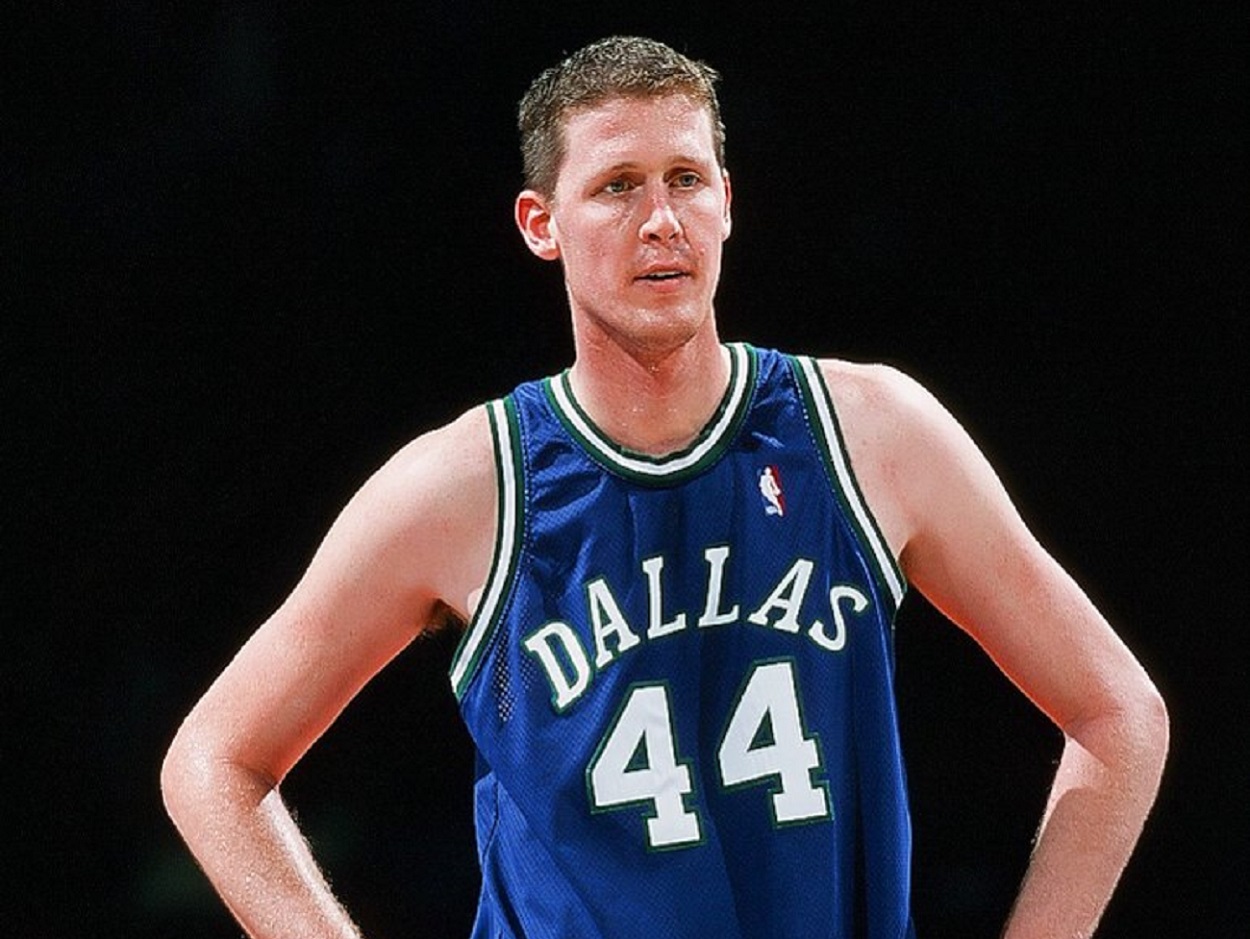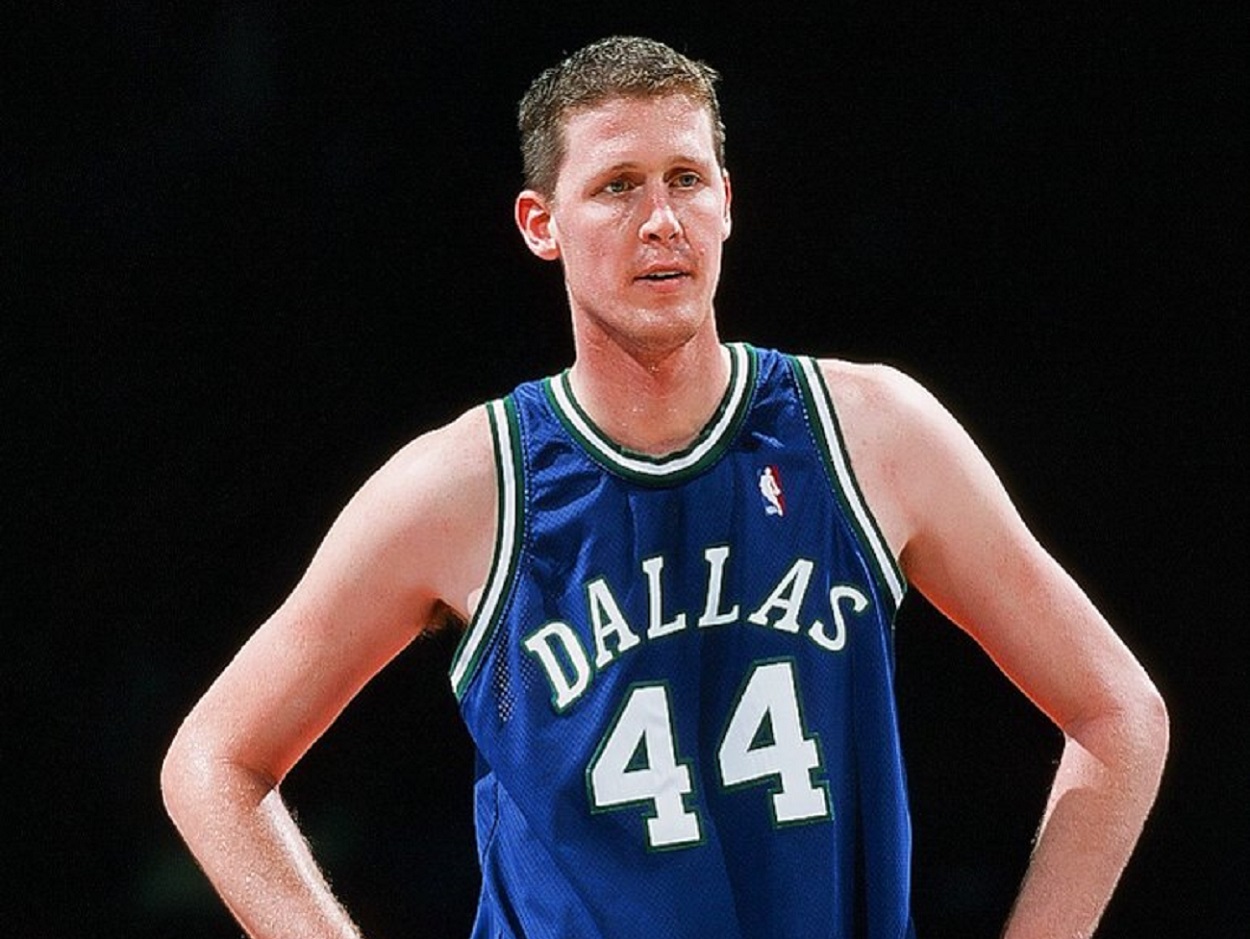 While Shawn Bradley's NBA career didn't go quite as well as some thought it would, especially offensively, he still spent a dozen years in the league, although many of those seasons were hindered by injuries.
Just a dozen games into his third season with the Sixers, Bradley was shipped to the New Jersey Nets, with whom he spent parts of two seasons before being traded to the Dallas Mavericks, with whom he finished his career. Bradley played parts of nine seasons in Big D before retiring at the end of the 2004-2005 season and still holds the franchise record for blocks per game (2.1) and is second behind only Dirk Nowitzki for total blocks with 1,250.
In 832 career regular-season NBA games, Shawn Bradley averaged 8.1 points, 6.3 rebounds, and 2.5 blocks per game.
Stats courtesy of Sports Reference