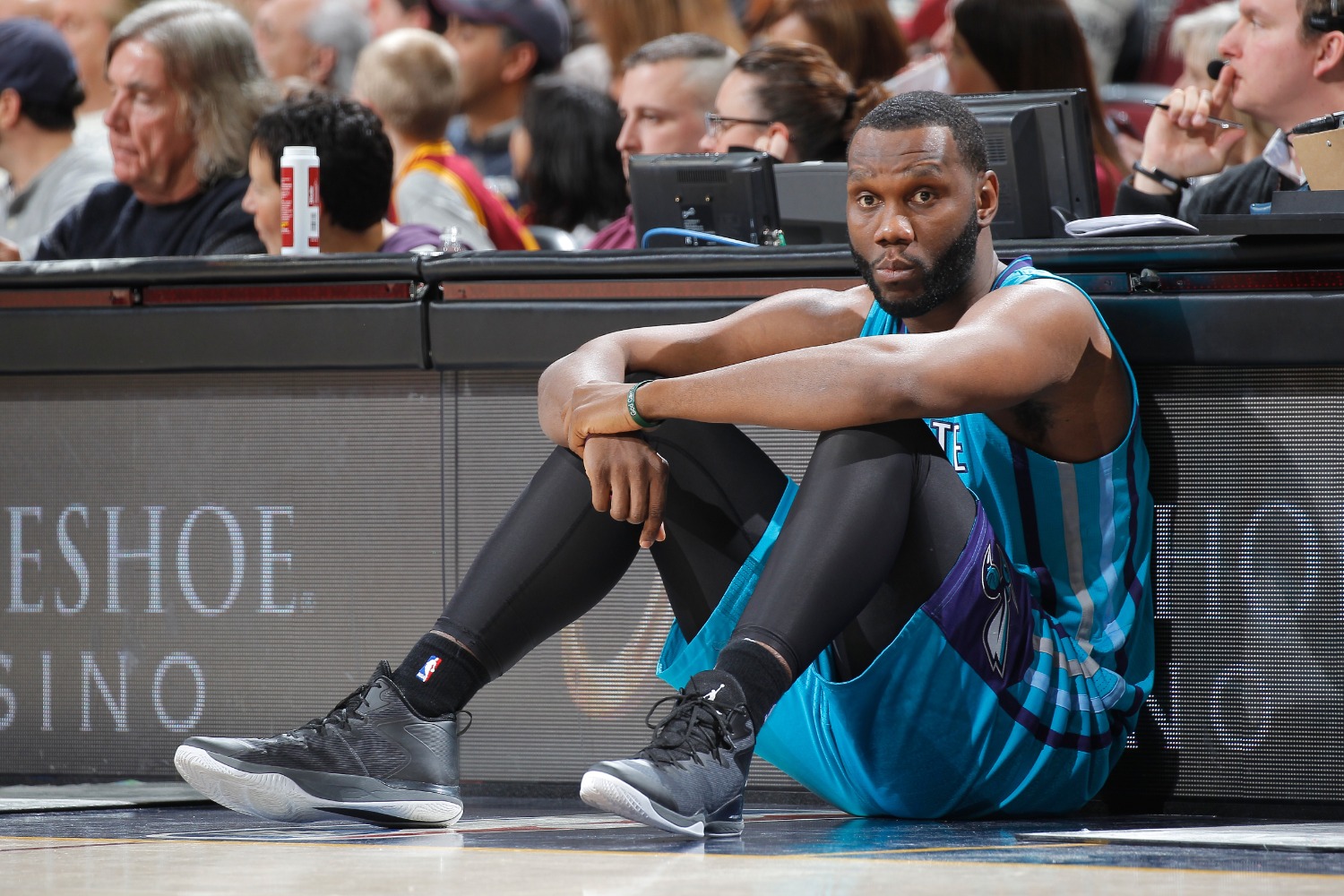 Former NBA Star Al Jefferson Spent $23,000 on a Good Night's Sleep
Former NBA star Al Jefferson took his recovery so seriously that he spent $23,000 to ensure that he would always have a good night's sleep.
For 14 years, Al Jefferson put his body on the line as one of the NBA's top big men. Originally drafted by the Boston Celtics, he suited up for five NBA franchises before taking his talents to China. Of course, taking a pounding in the paint left Jefferson's body aching for a good night's sleep. So for $23,000, he bought one.
Al Jefferson developed into one of the NBA's top big men
A Mississippi native, Al Jefferson drew attention from the top college basketball programs in the country after averaging nearly 43 points and 18 rebounds as a senior at Prentiss High. However, the highly coveted recruit skipped out on college and took his talents straight to the NBA.
The Celtics selected Jefferson with the 15th overall pick in the 2004 NBA draft. He spent his first two years coming off the bench before becoming the team's No. 1 center in 2006-07. Jefferson's numbers exploded in his first year as a starter, as he averaged 16 points and 11 rebounds in 69 games. His breakout campaign caused his stock to skyrocket.
Danny Ainge traded the promising big man to the Minnesota Timberwolves in a huge package that brought back Kevin Garnett. For Jefferson, the move led to an even more prominent role. He averaged 20.1 points per game in three years with the Timberwolves.
Jefferson then spent three years with the Utah Jazz, where he continued to put up terrific numbers as a scorer and rebounder. Yet another three-year stint followed. This time, the aging center suited up for Charlotte. But after watching his numbers decline for years, Al Jefferson's NBA career ended after a disappointing 2017-18 season with the Indiana Pacers.
Jefferson earned $133 million during his career
Though he never became a true superstar, Al Jefferson certainly managed to do well for himself from a financial standpoint. Despite never earning a single NBA All-Star selection, the double-double machine made just north of $133 million in his 14-year NBA career.
Jefferson certainly had to work hard to score lucrative paydays. He made less than $1.7 million in each of his three seasons with the Celtics. In fact, it took until his fifth season for him to truly break the bank. After getting traded to the Timberwolves, Jefferson inked a five-year, $65 million contract extension.
Though he left money on the table and wanted to prove himself, that turned out to be a bad decision in hindsight. In his second season with the Timberwolves, the rising star suffered a torn ACL. The injury particularly stung because Jefferson had been in the midst of the most productive season of his career.
Ultimately, he made his way back and still managed to do well for himself over the next few years. Jefferson's highest single-season salary came in 2012-13 when the Jazz paid him $15 million. Even though he made just $4 million in his final NBA season, the former high-school prodigy earned more than enough money to afford anything he wanted.
And as it turns out, Al Jefferson really wanted a good night's sleep.
The former NBA star dropped $23,000 on a good night's sleep
Some athletes choose to spend their hard-earned money more wisely than others. Former New York Knicks bust Eddie Curry spent nearly $1,100 per month on cable. Former NFL star Andre Rison blew $1 million just on jewelry. For Al Jefferson, though, he bought himself something much more practical: a bed.
Only the price would check in at a level most people would find less than practical. According to Salty City Hoops, Jefferson purchased a 10-foot by 12-foot bed set in 2012 while he played for the Jazz for the cool price of $23,287.
Former teammate Mo Williams posted a picture of the bed on social media. Later, the 6-foot-1, 198-pound point guard snapped a picture of himself on Jefferson's $23,0000 bed to illustrate the enormity of the mattress.
While both the price and size of the bed seem insane, keep the purchase in context. When you tip the scales at 6-foot-10, 289 pounds, and have made more money than you can ever dream of, spending $23,000 on a good night's sleep seems like a bargain.
All contract figures courtesy of Spotrac.